See Answering Therapy In Action
Here's What People are Saying about
Answering Therapy
My favorite app to use with students struggling with understanding & answering questions
This is perfect for so many students' goals
Perfect for SNF & lower-level patients
What You'll Get in
Answering Therapy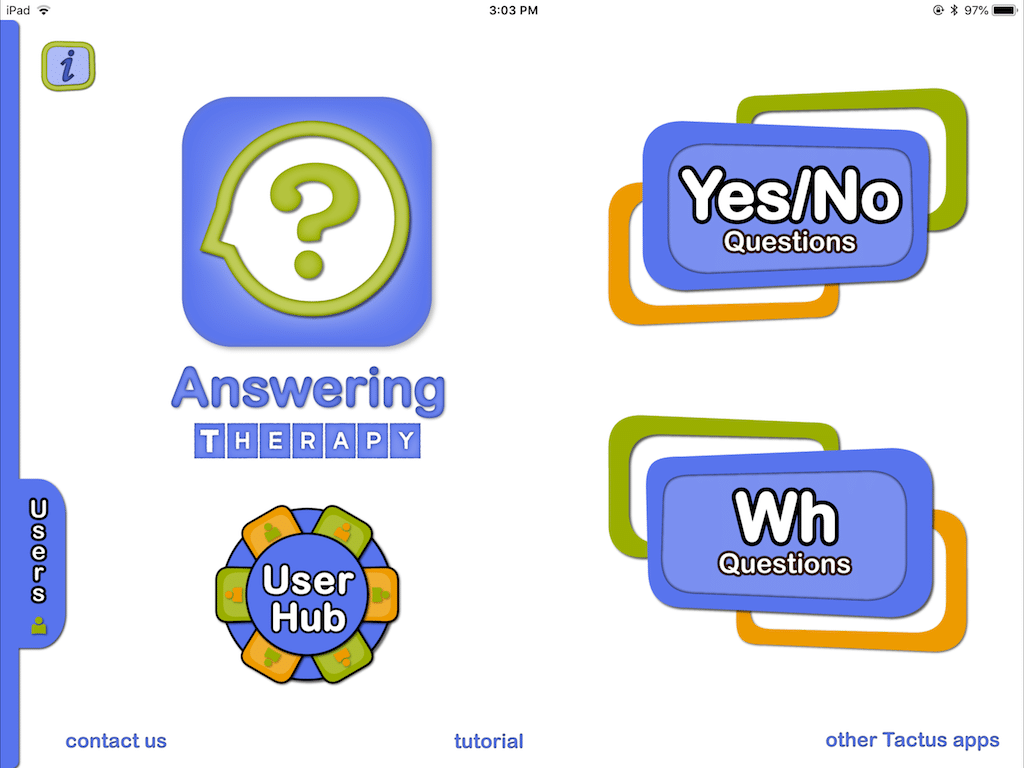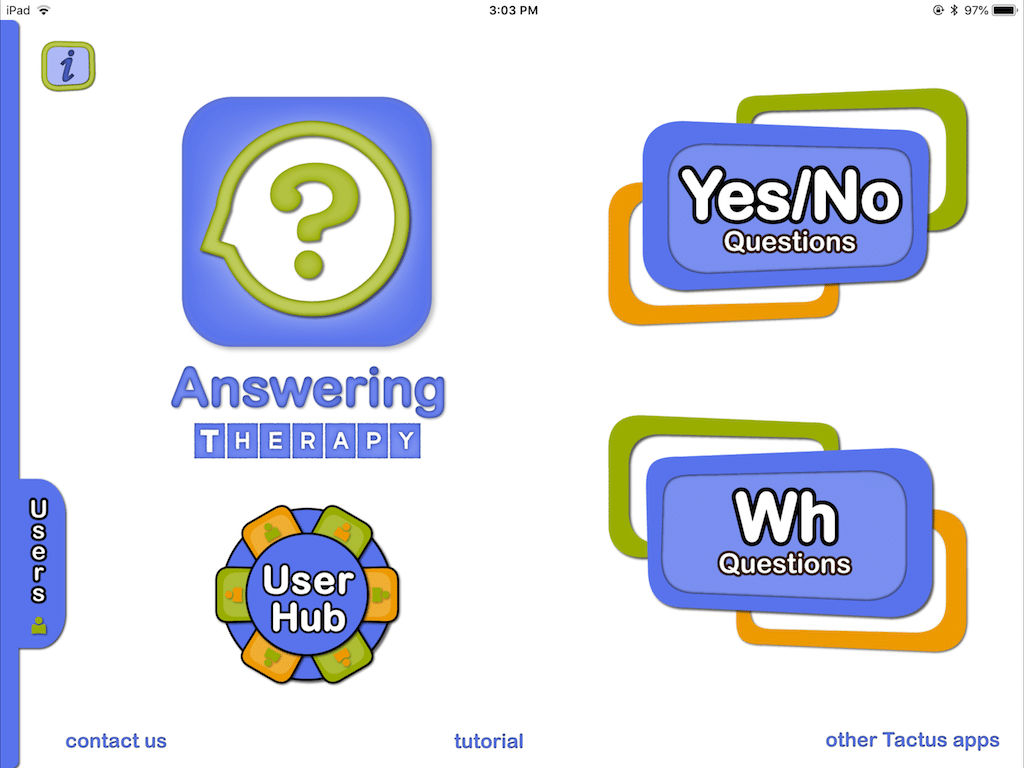 Two activities provide hundreds of exercises to work on understanding questions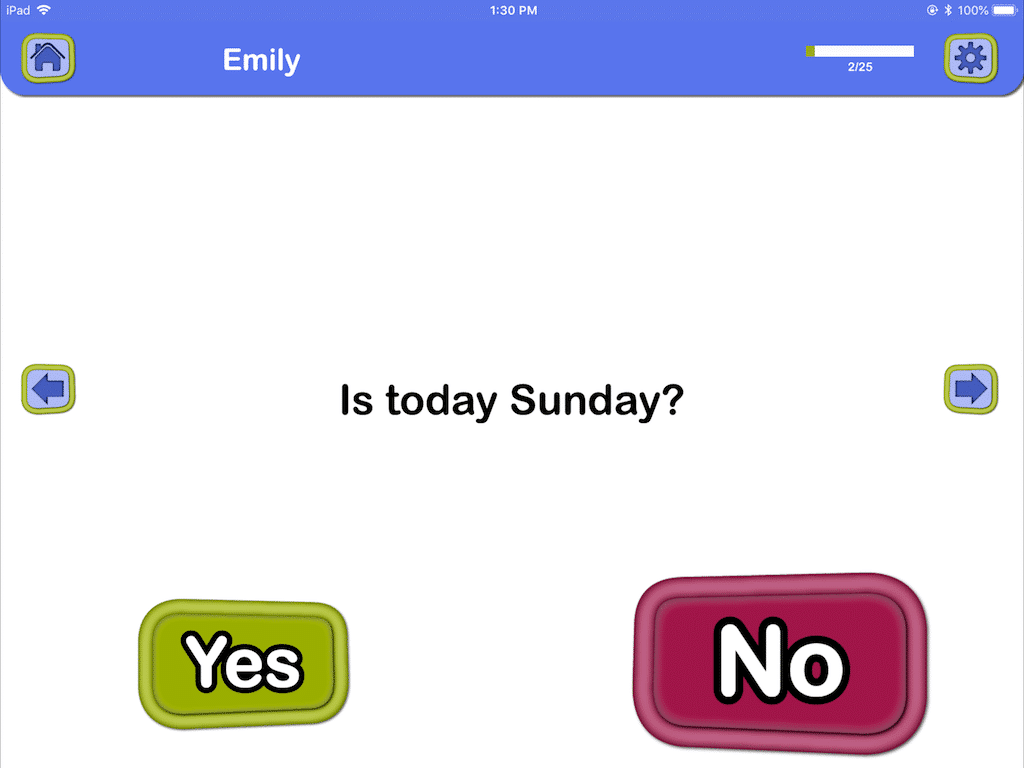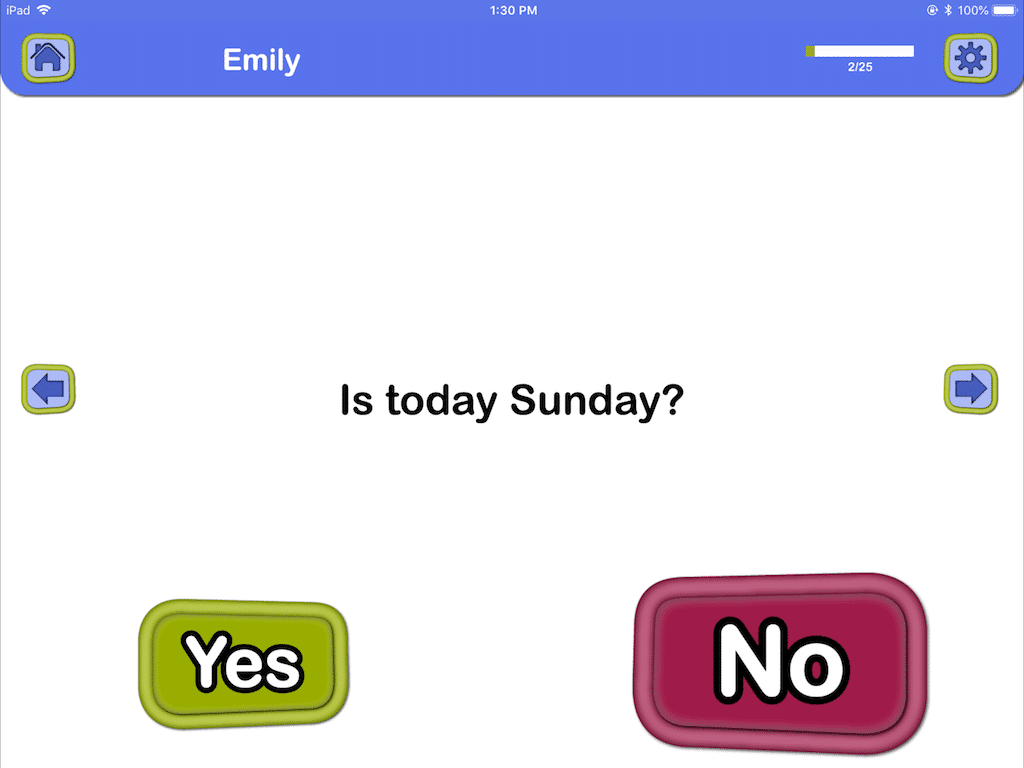 Yes/No Questions can be read, heard, or both with 2 clear answer choices to select for several levels of question complexity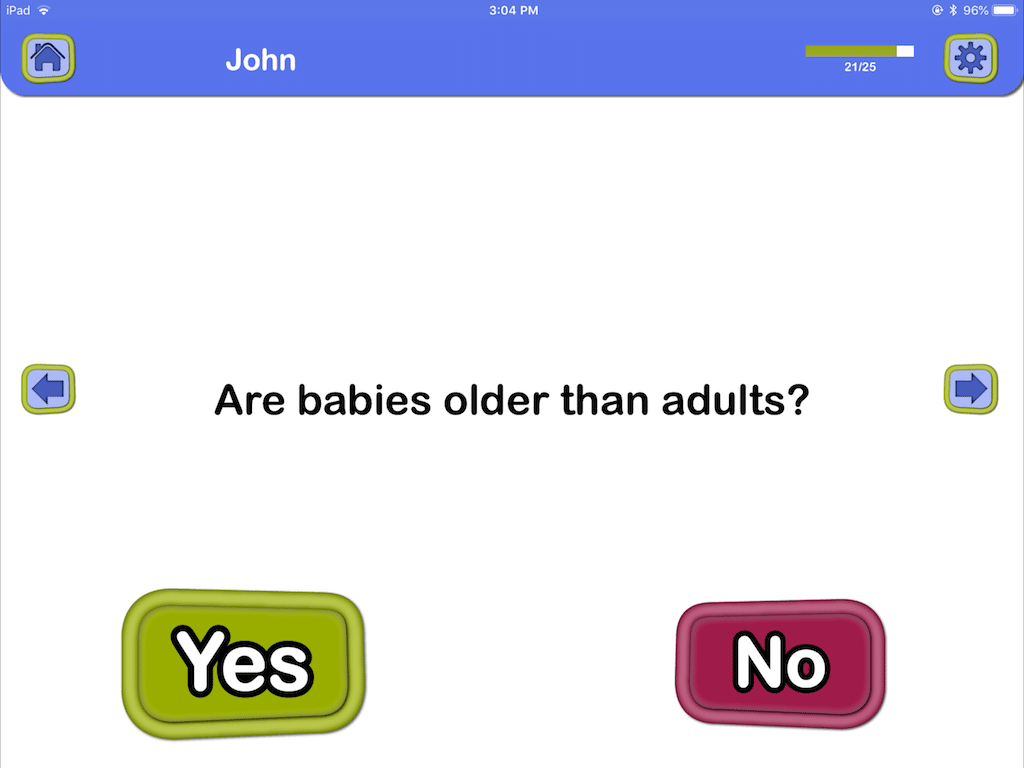 Extra support is available through tagged questions, meaning the app adds "yes or no?" to the end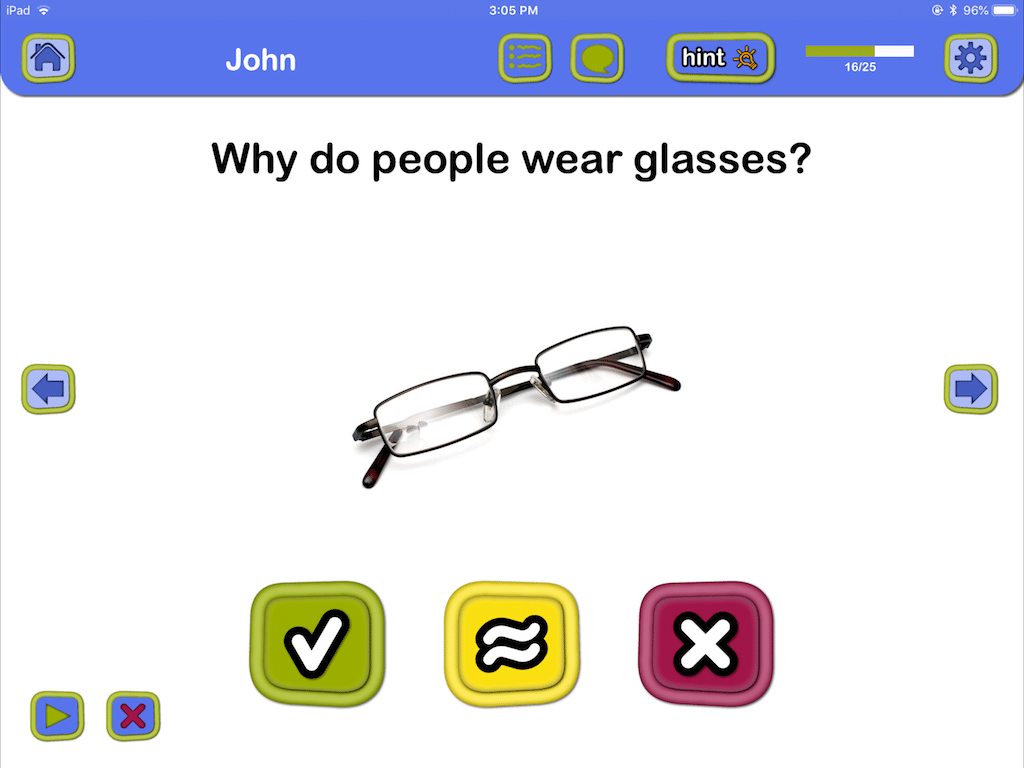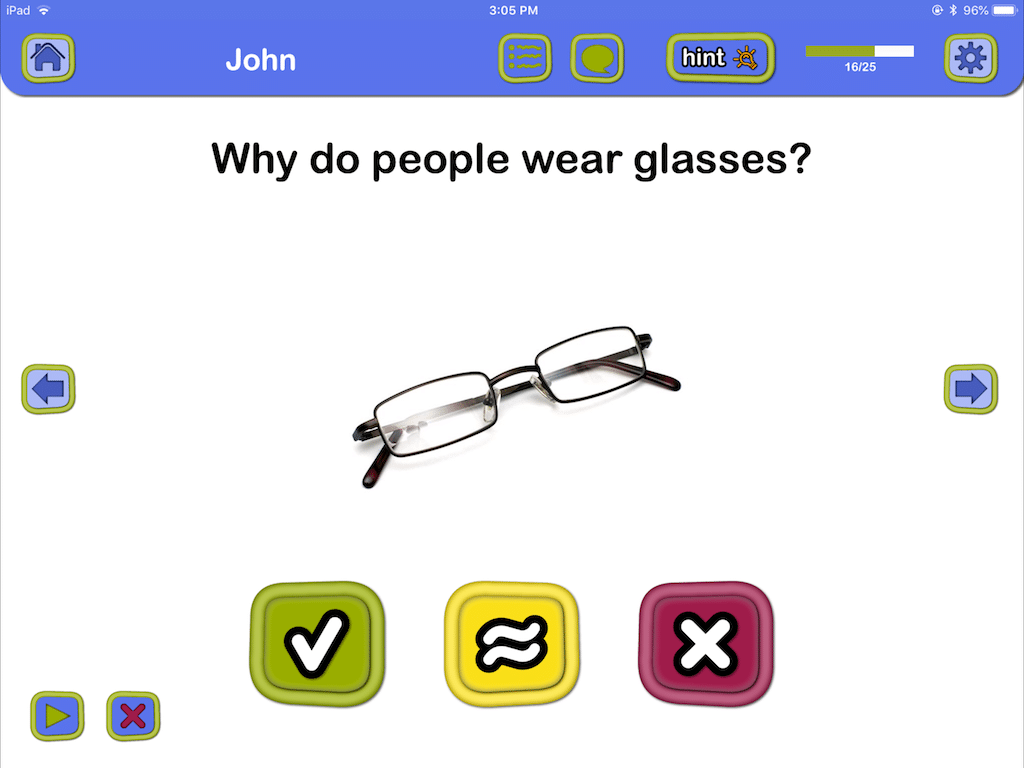 Wh- Questions can be answered orally or through multiple choice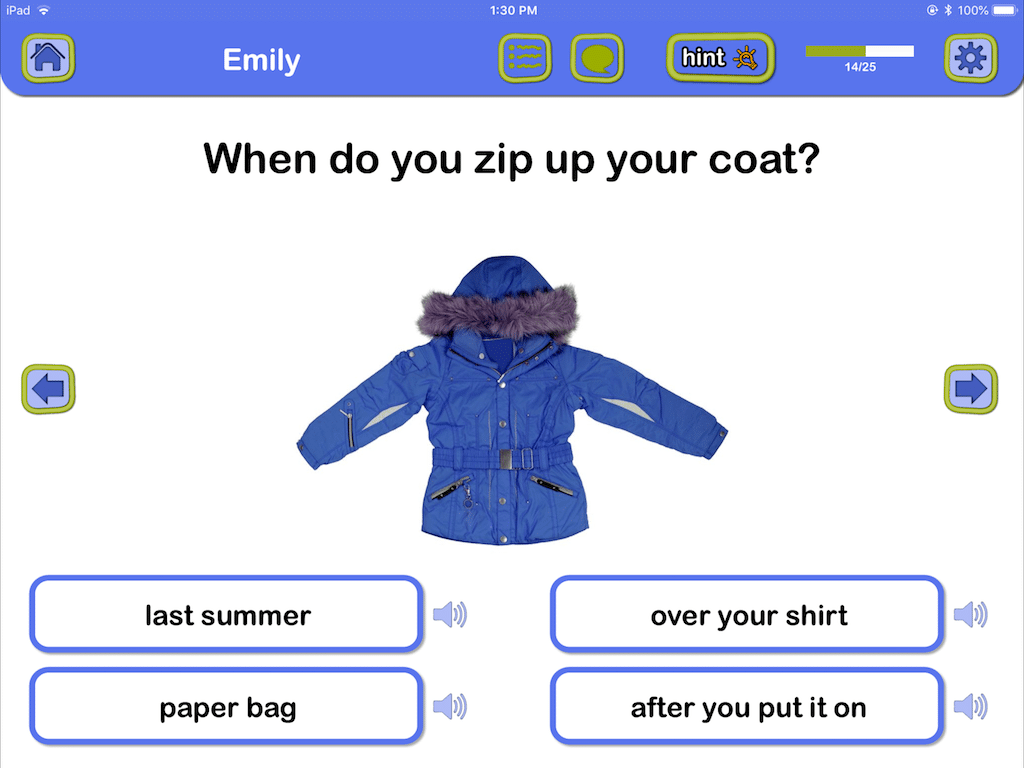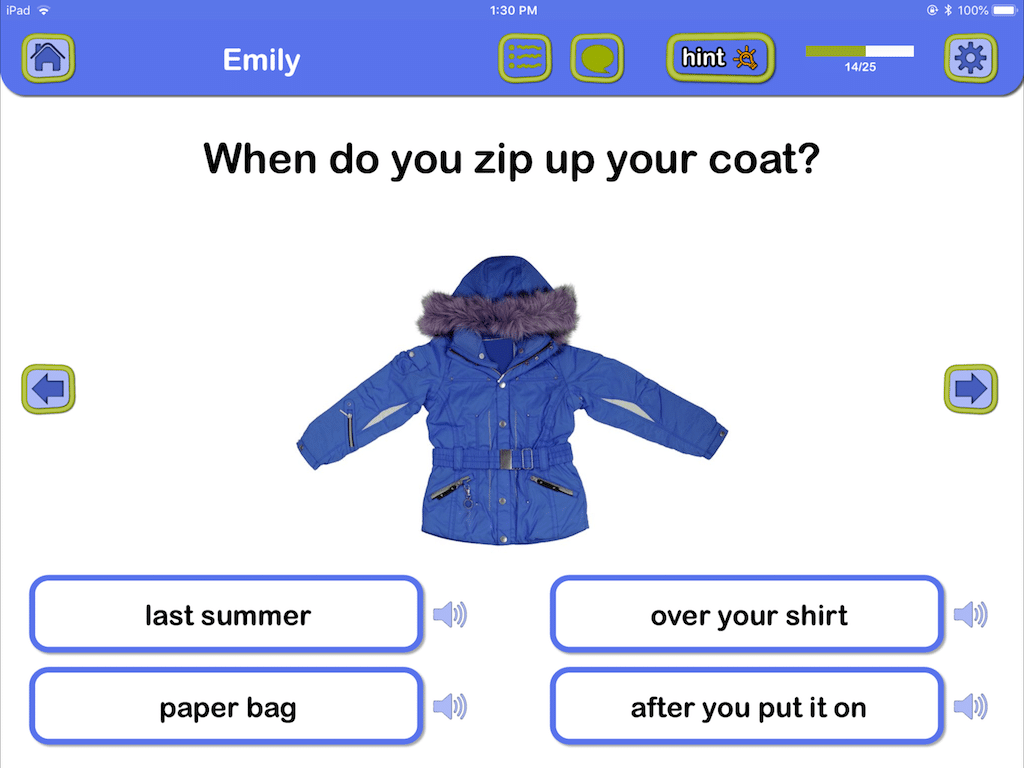 Audio supports are available for all written text, and many levels include pictures as well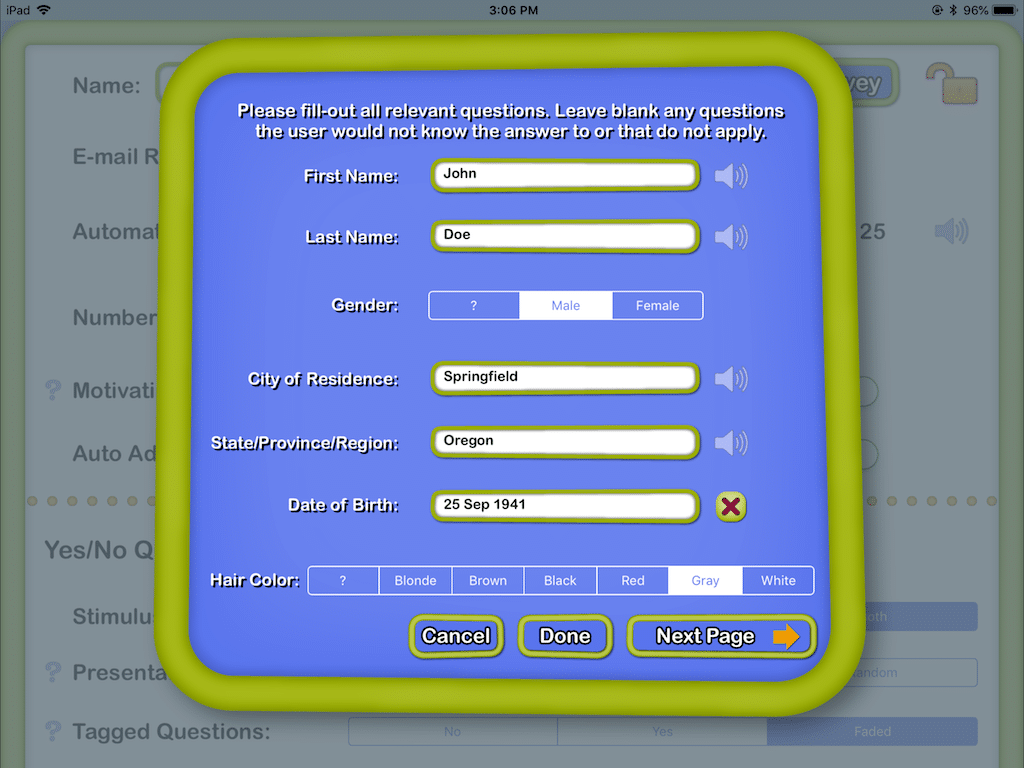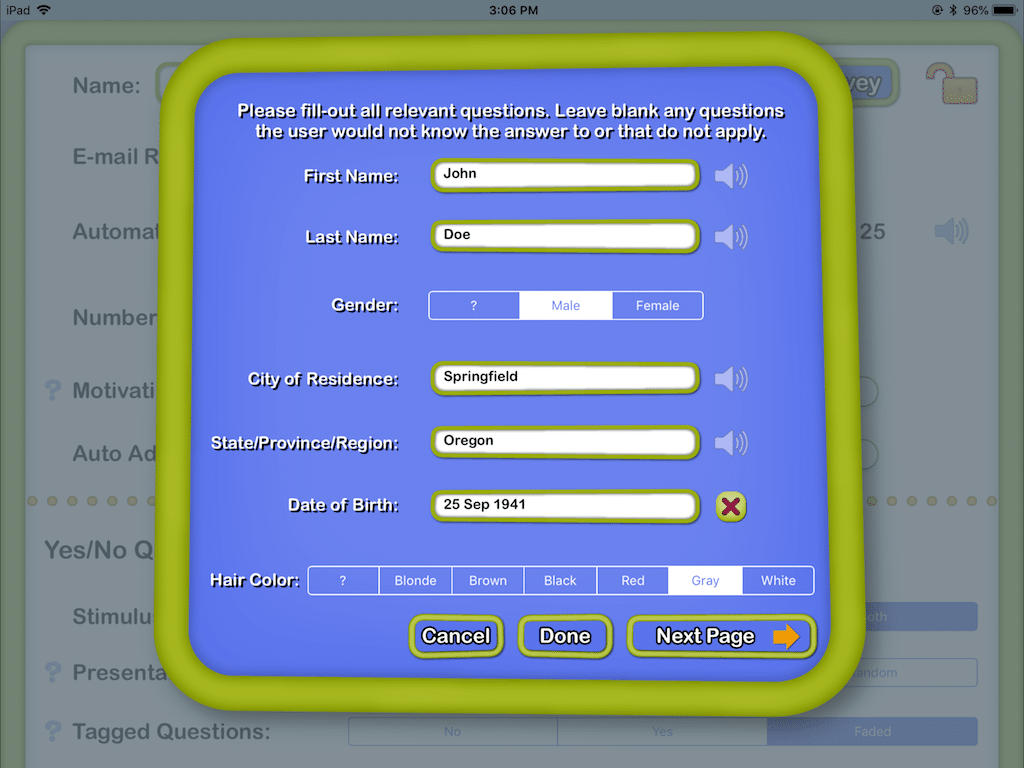 Personalize the app by filling out the personal survey to include questions about your life, family, and situation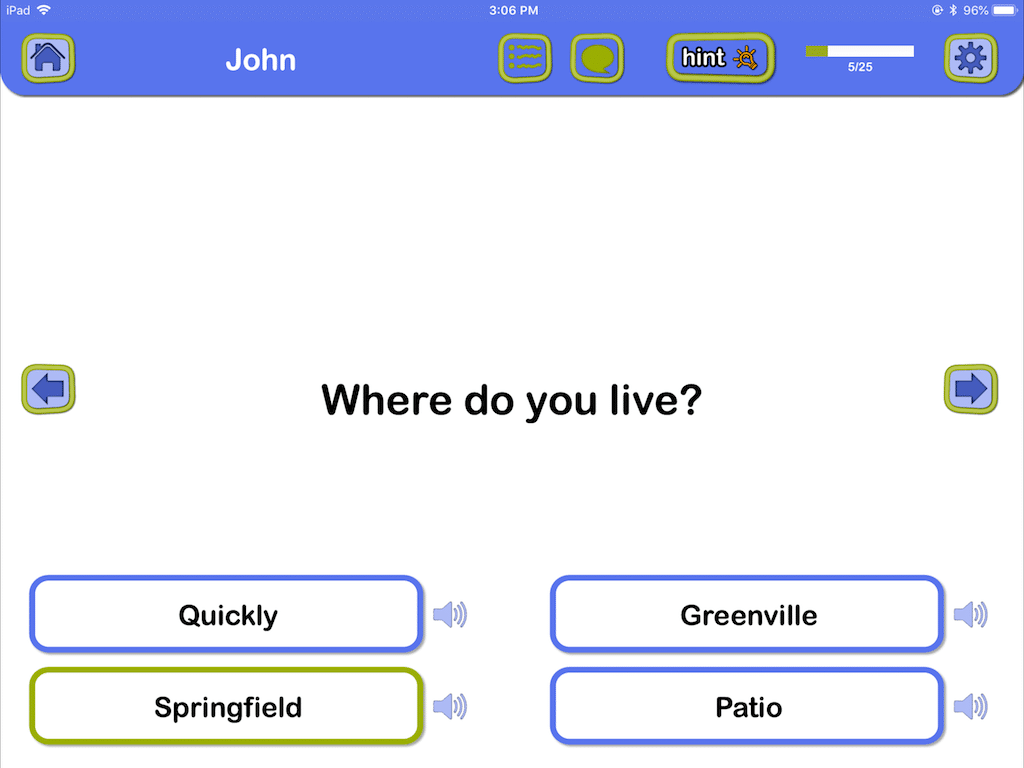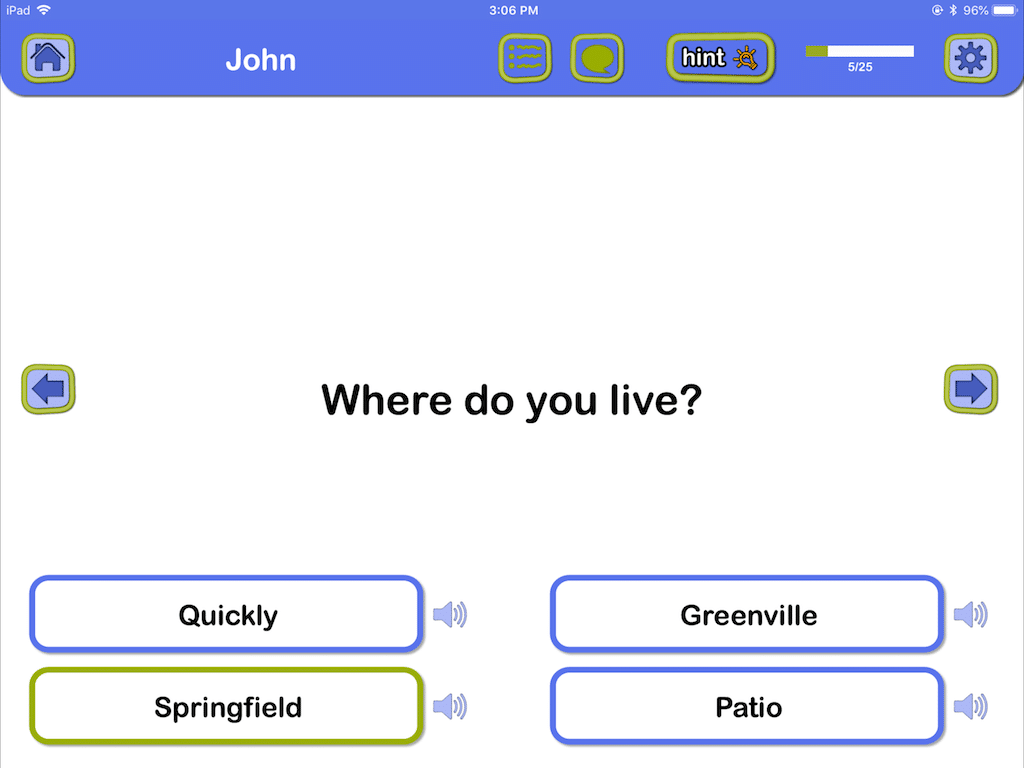 Orientation questions can be used once the personal survey has been completed
All the Tactus Therapy apps are designed by a certified speech-language pathologist and are based on research and clinical best practices. Learn more about the evidence behind this app.
Start using this app or save with a bundle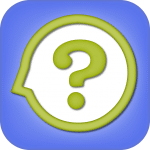 Answering Therapy
Give accurate answers when you understand the question using these wh- and yes/no questions.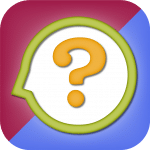 Question Therapy 2-in-1
Combines Asking & Answering Therapy in an app that addresses yes/no & wh- questions for clearer communication.