See Advanced Reading Therapy In Action
Here's What People are Saying about
Advanced Reading Therapy
Thanks for another great app for my high-level patients!
I've been asking Tactus for a paragraph-level app for years, and they finally made one!
What You'll Get in
Advanced Reading Therapy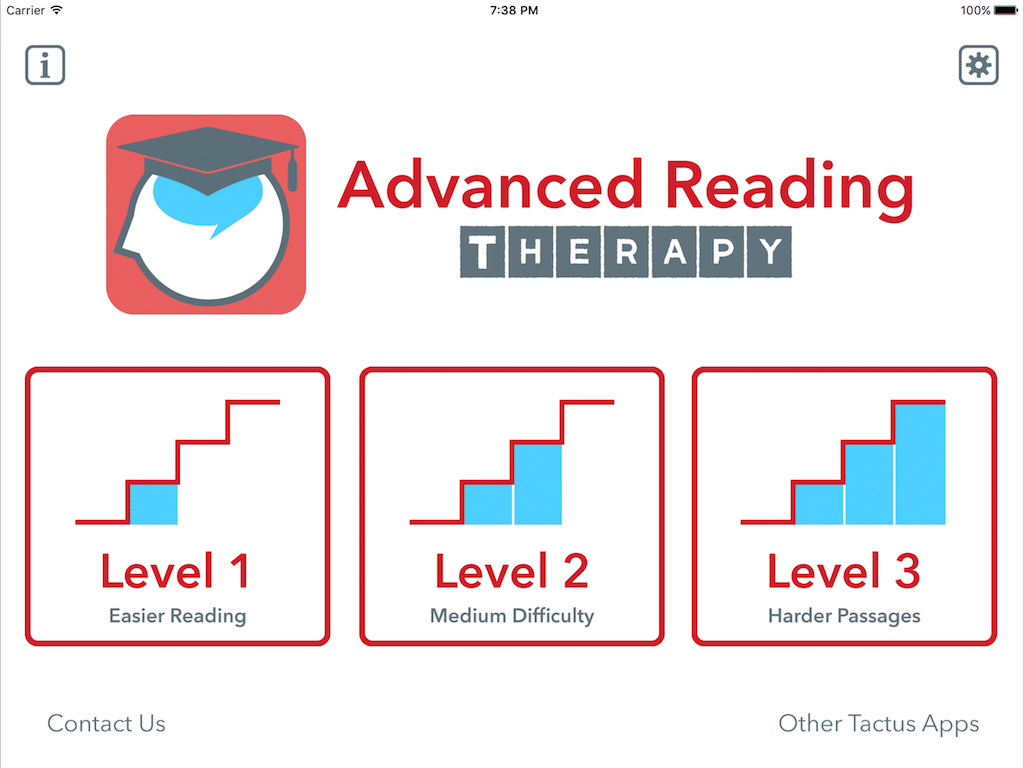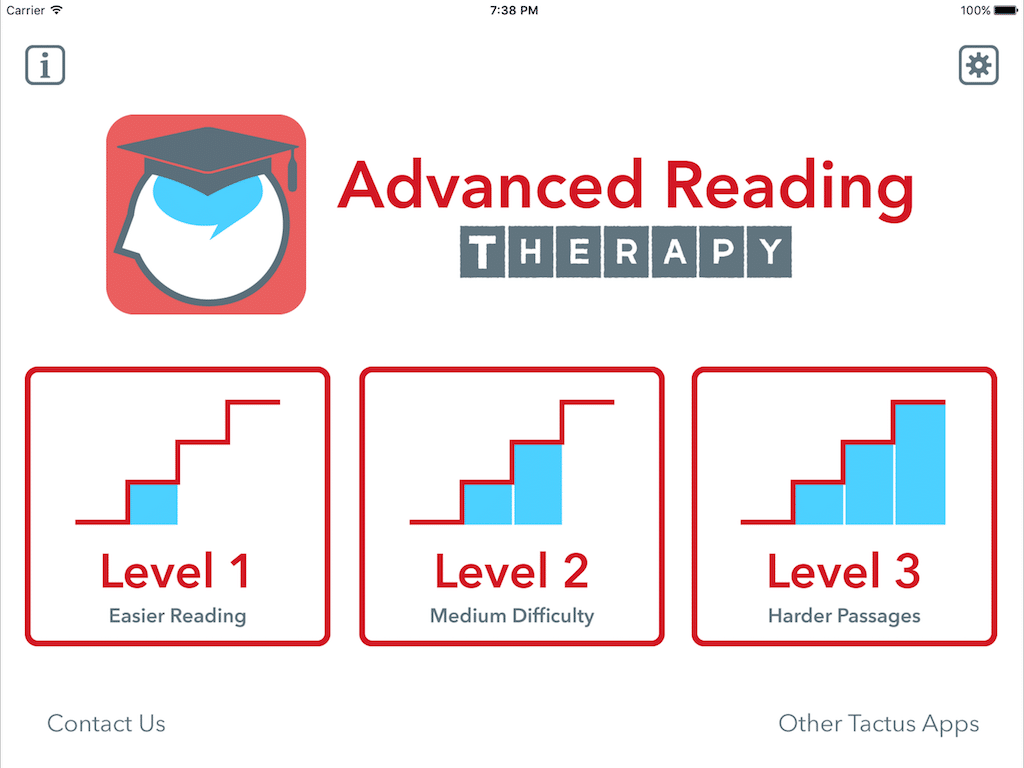 Three levels of reading passages with comprehension questions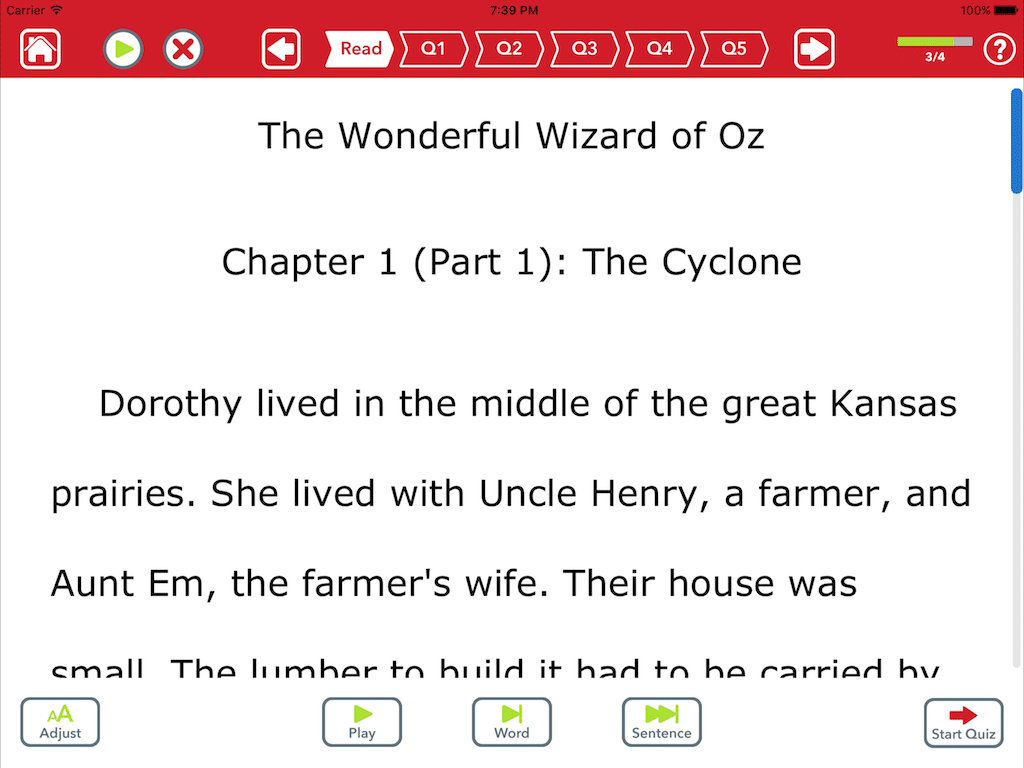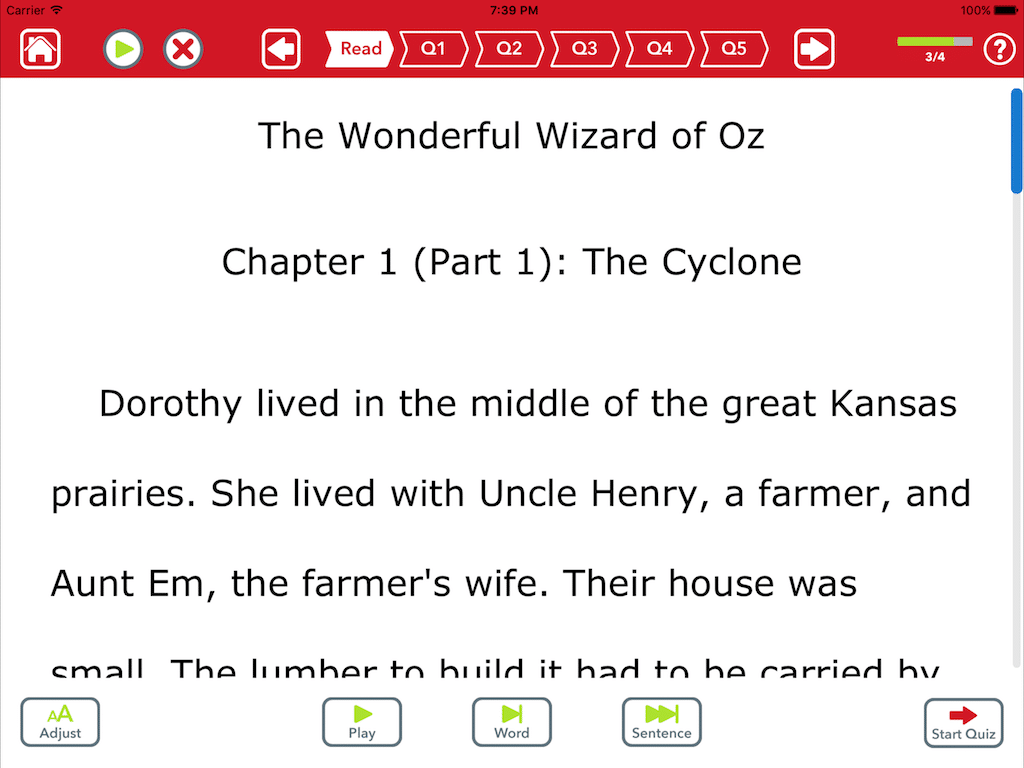 Read the passage or hear it aloud with full audio support for each word & sentence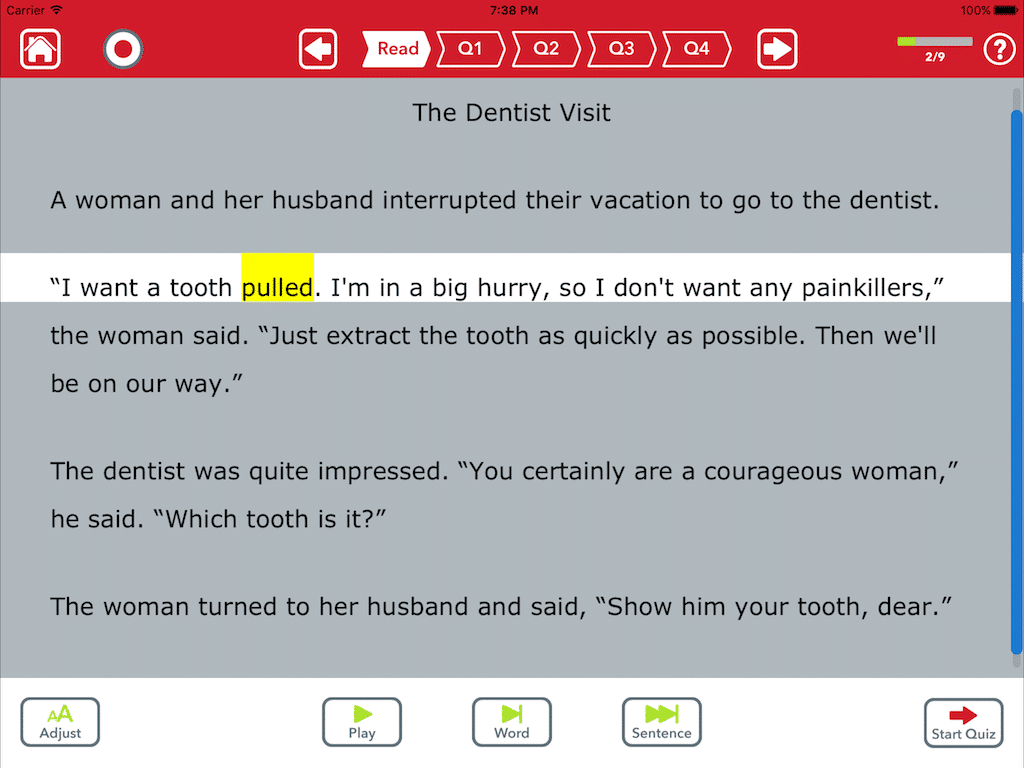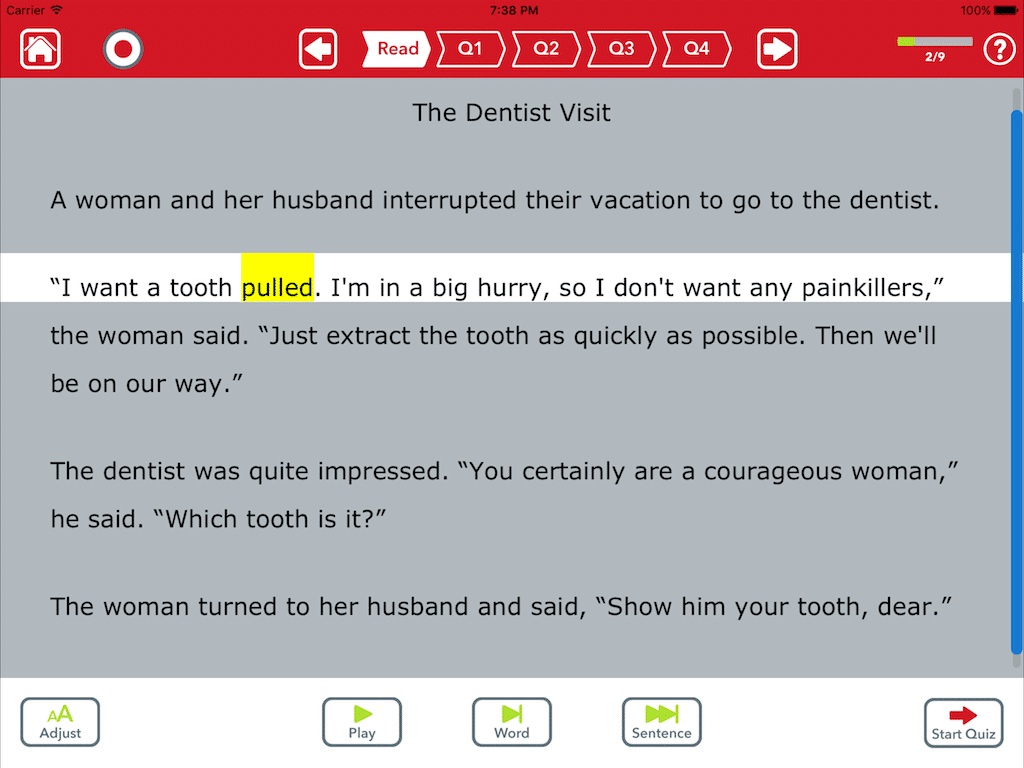 Follow along as the app reads to you to improve attention & understanding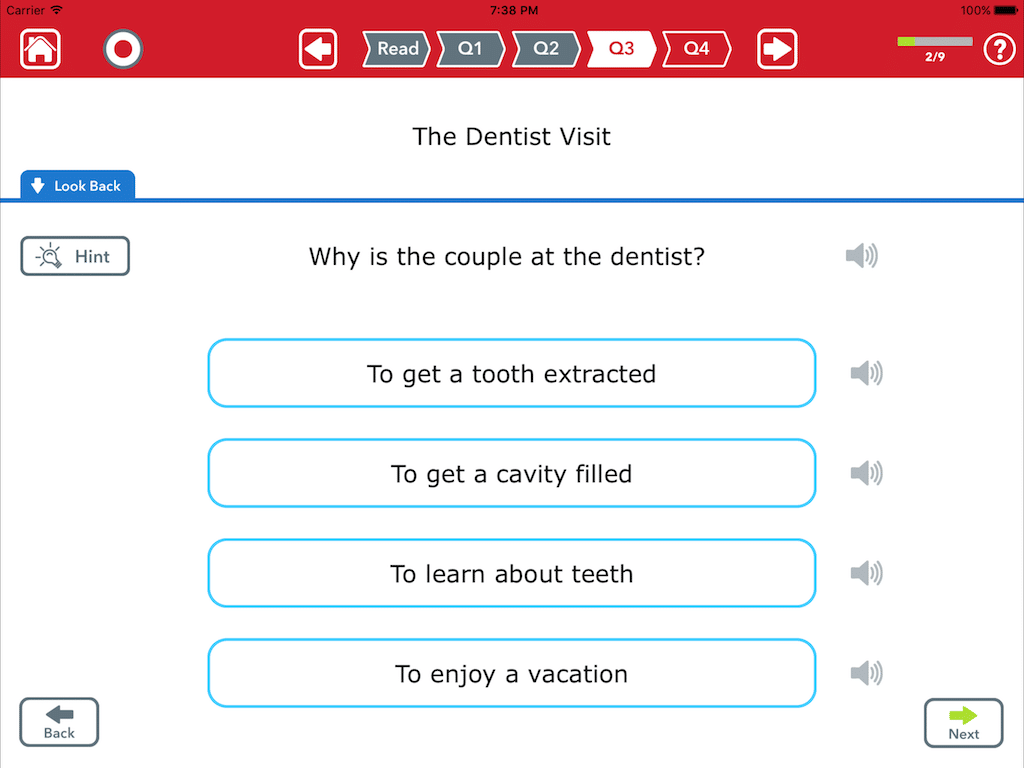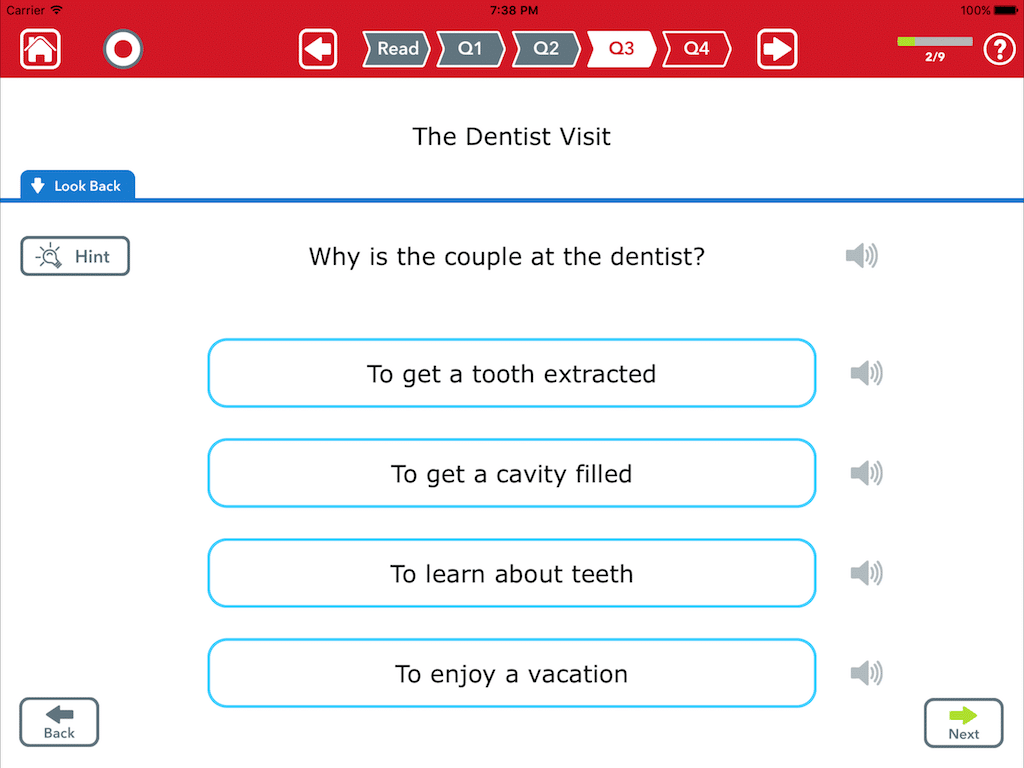 Answer questions that test your understanding, with the ability to look back or have the relevant sentence highlighted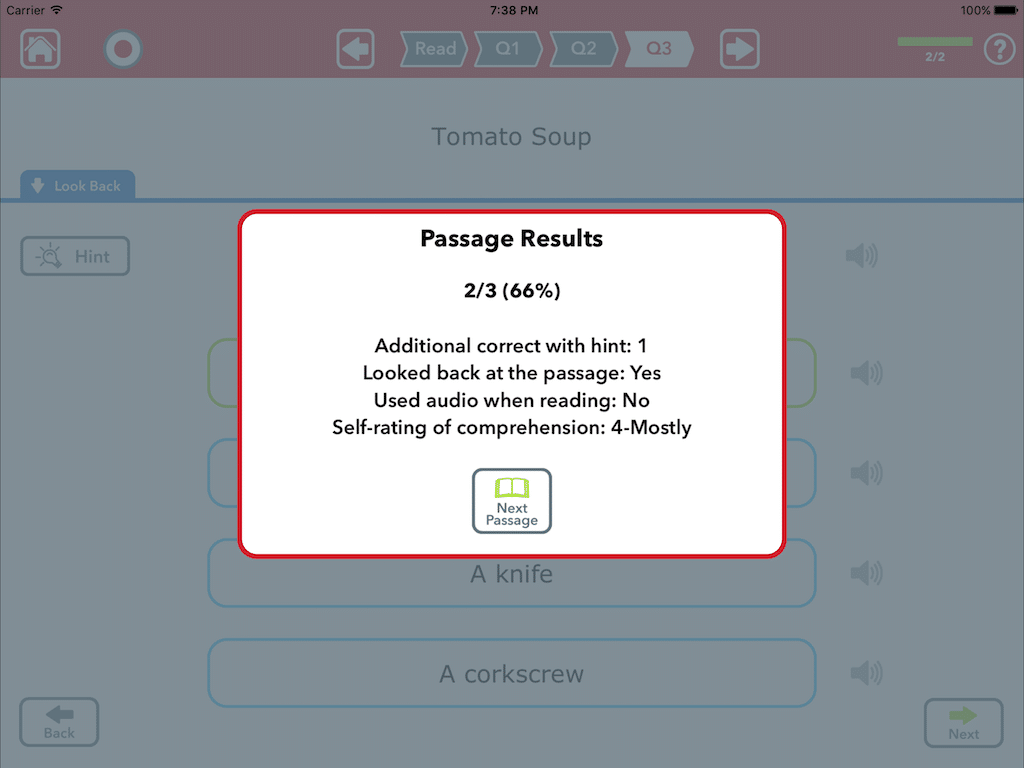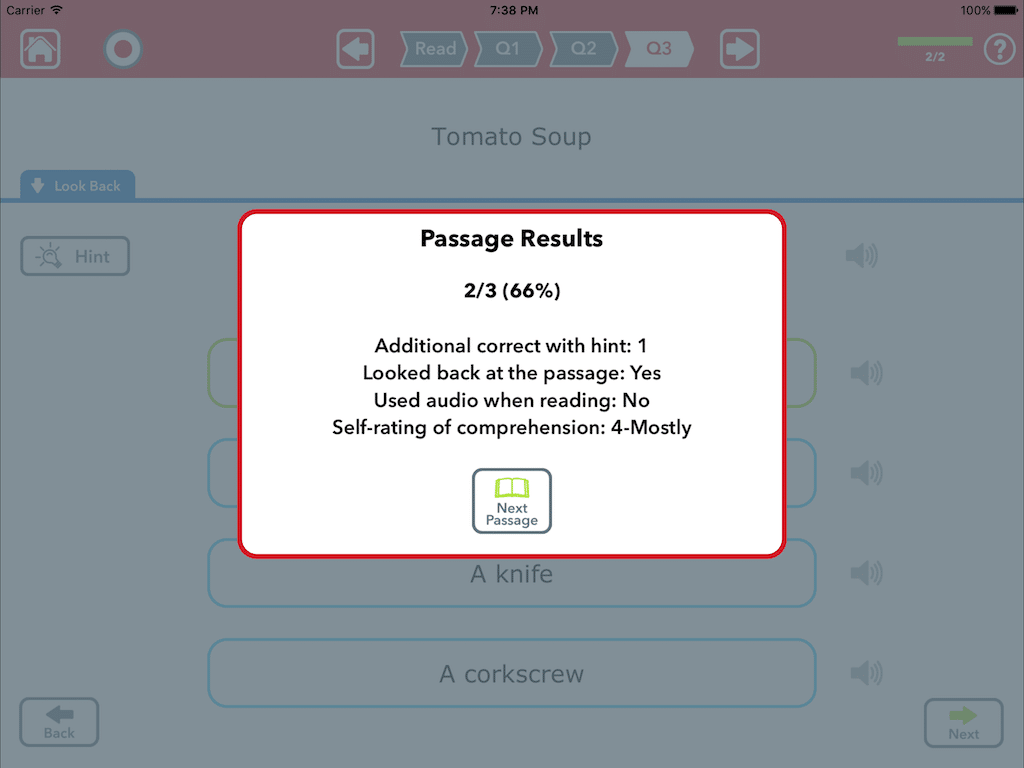 Results contain detailed notes about performance to track progress over time
All the Tactus Therapy apps are designed by a certified speech-language pathologist and are based on research and clinical best practices. Learn more about the evidence behind this app.
Start using this app or save with a bundle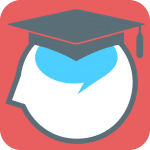 Advanced Reading Therapy
Enjoy reading again with paragraph-level passages to suit all abilities and built-in tools to help you understand text better.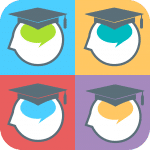 Advanced Language Therapy
Take aphasia therapy to the sentence level & beyond with 4 apps that strengthen listening, talking, reading, & writing.