See Advanced Reading Therapy In Action
Here's What People are Saying about
Advanced Reading Therapy
Thanks for another great app for my high-level patients!
I've been asking Tactus for a paragraph-level app for years, and they finally made one!
What You'll Get in
Advanced Reading Therapy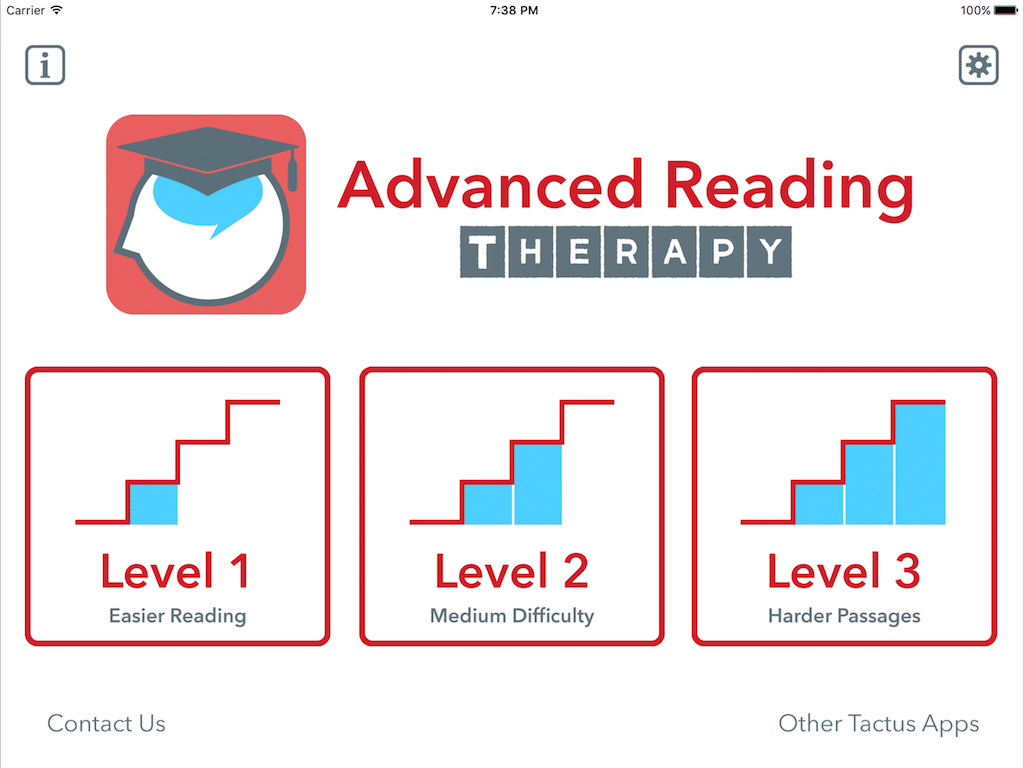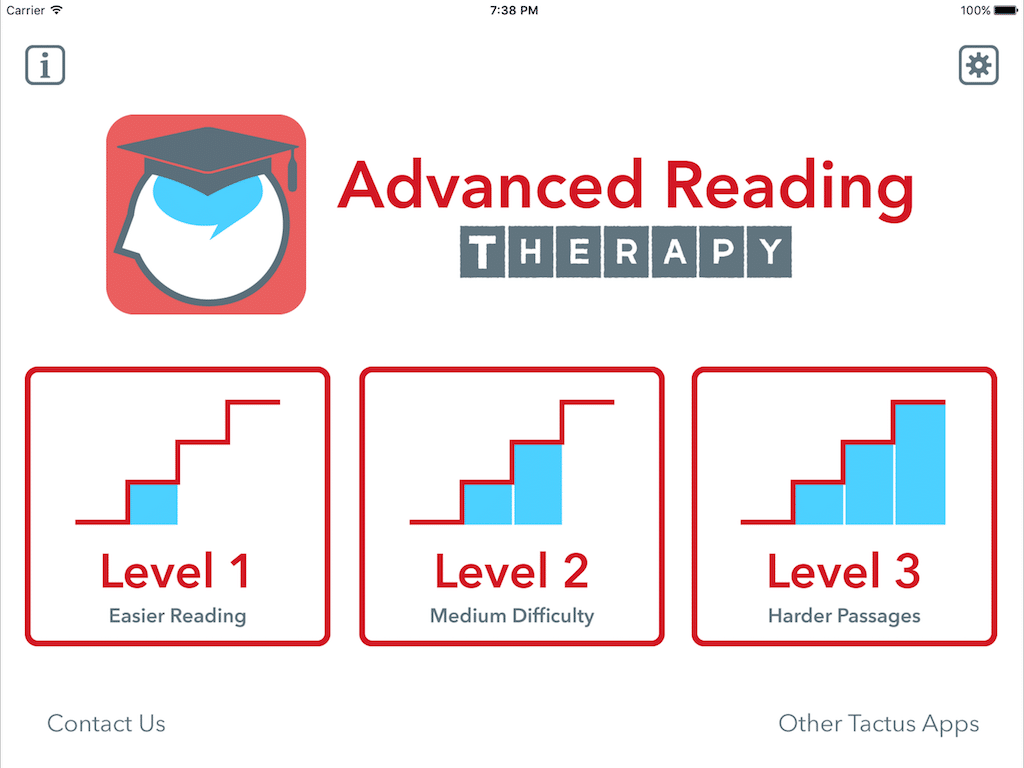 Three levels of reading passages with comprehension questions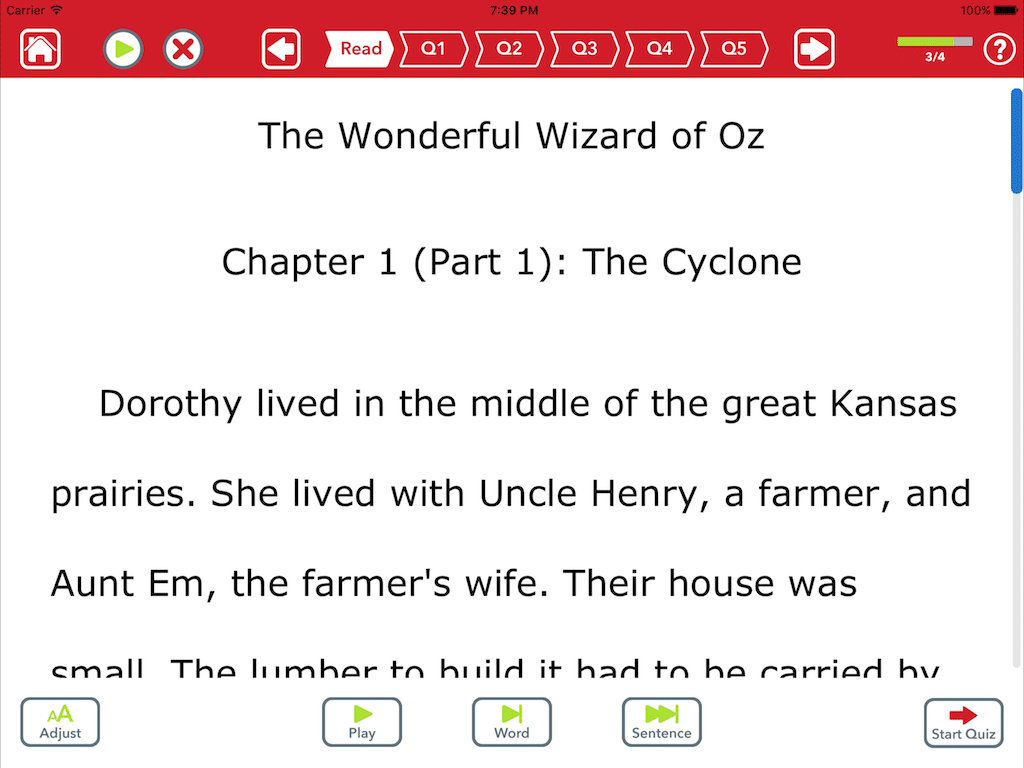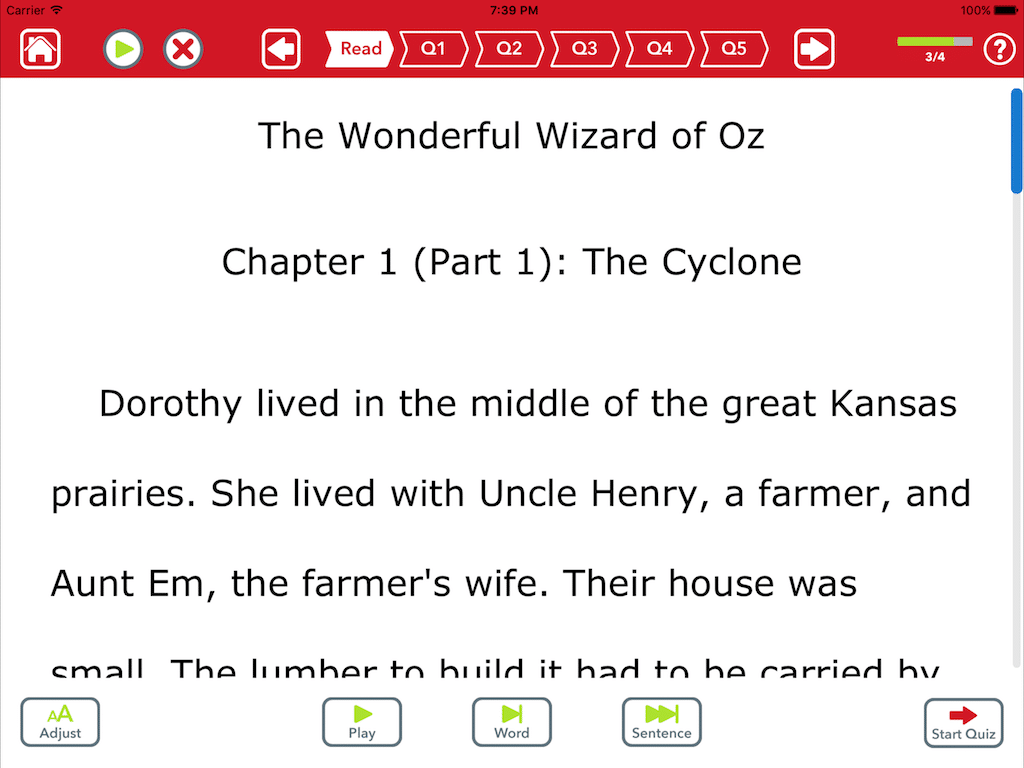 Read the passage or hear it aloud with full audio support for each word & sentence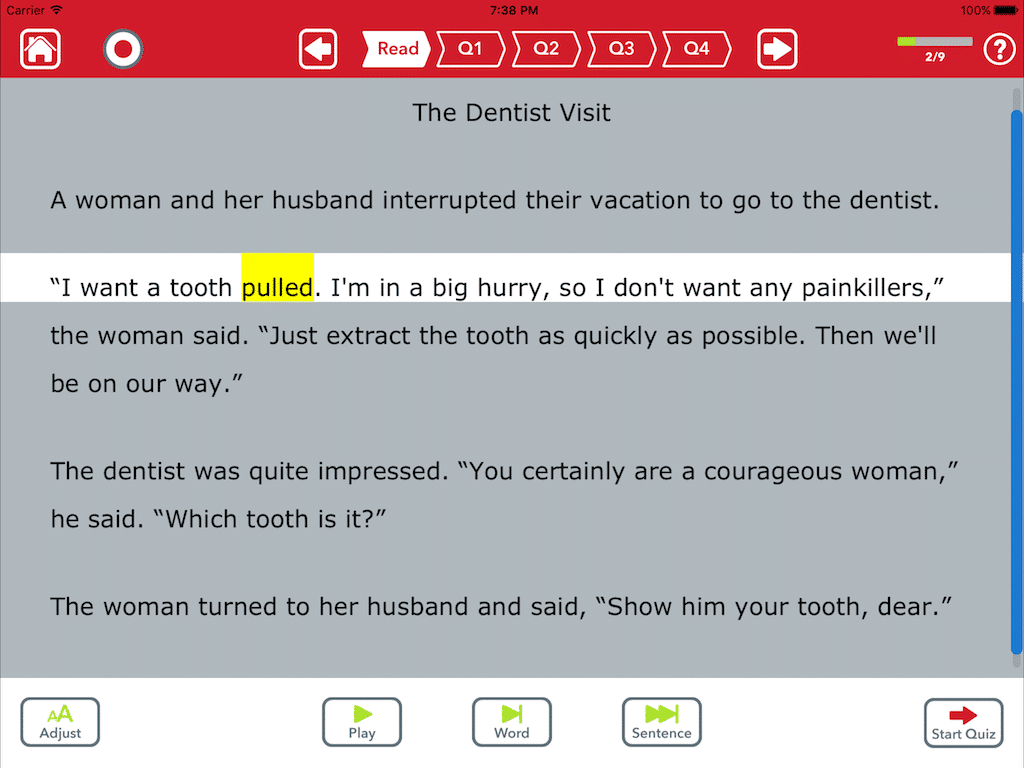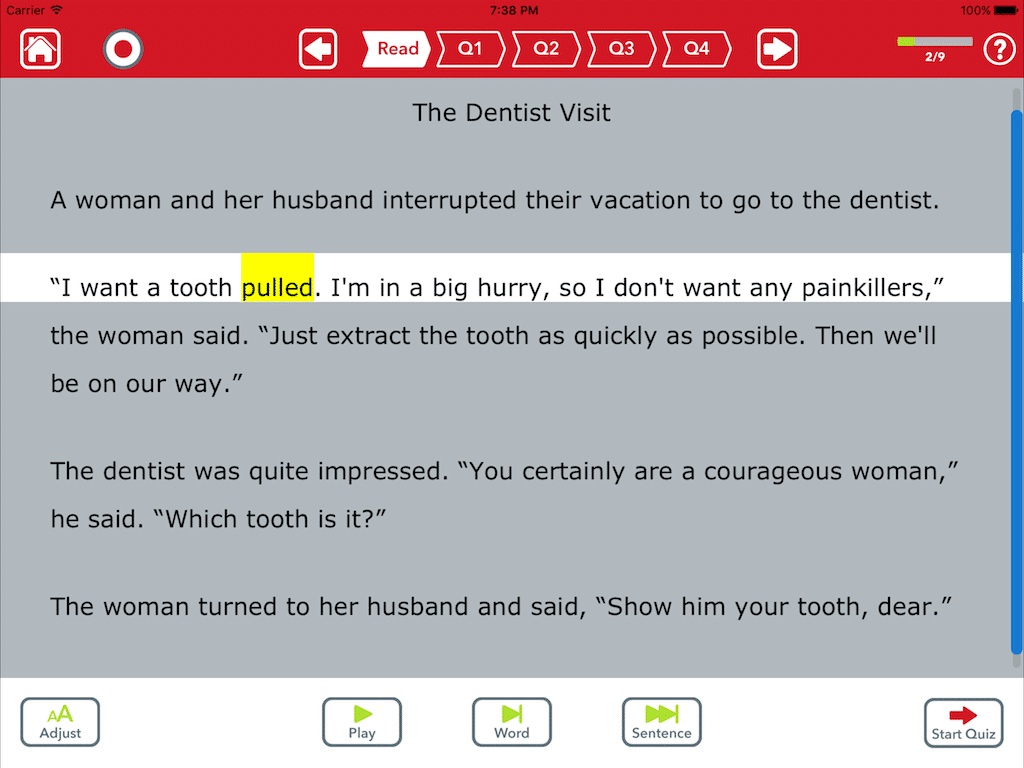 Follow along as the app reads to you to improve attention & understanding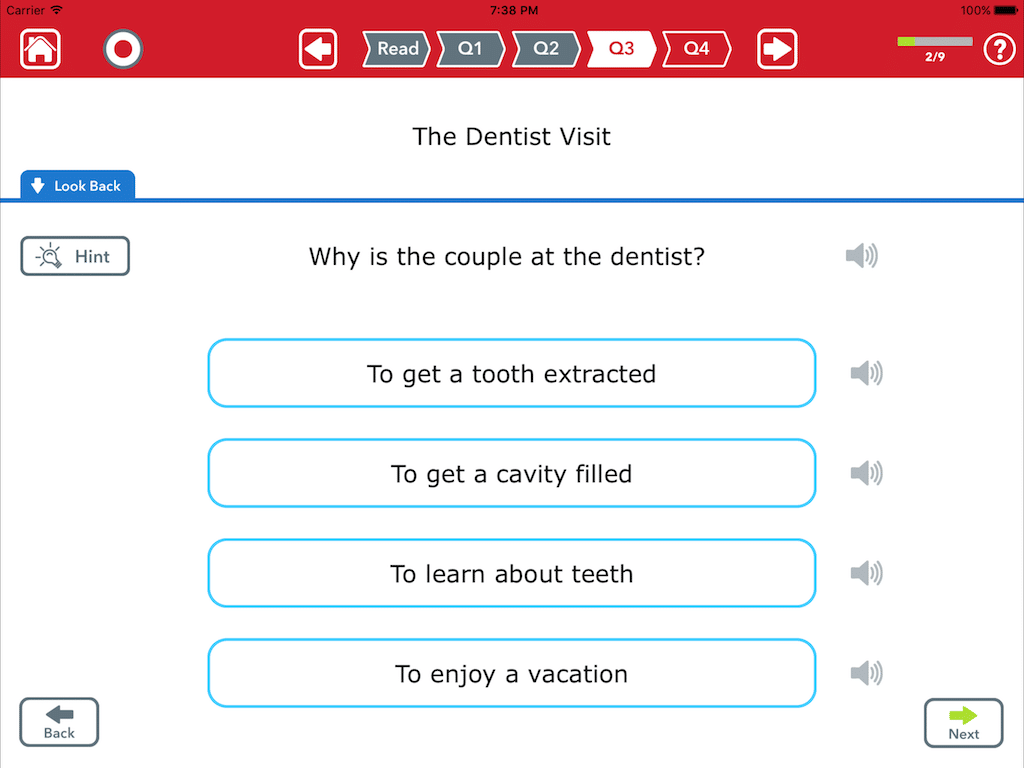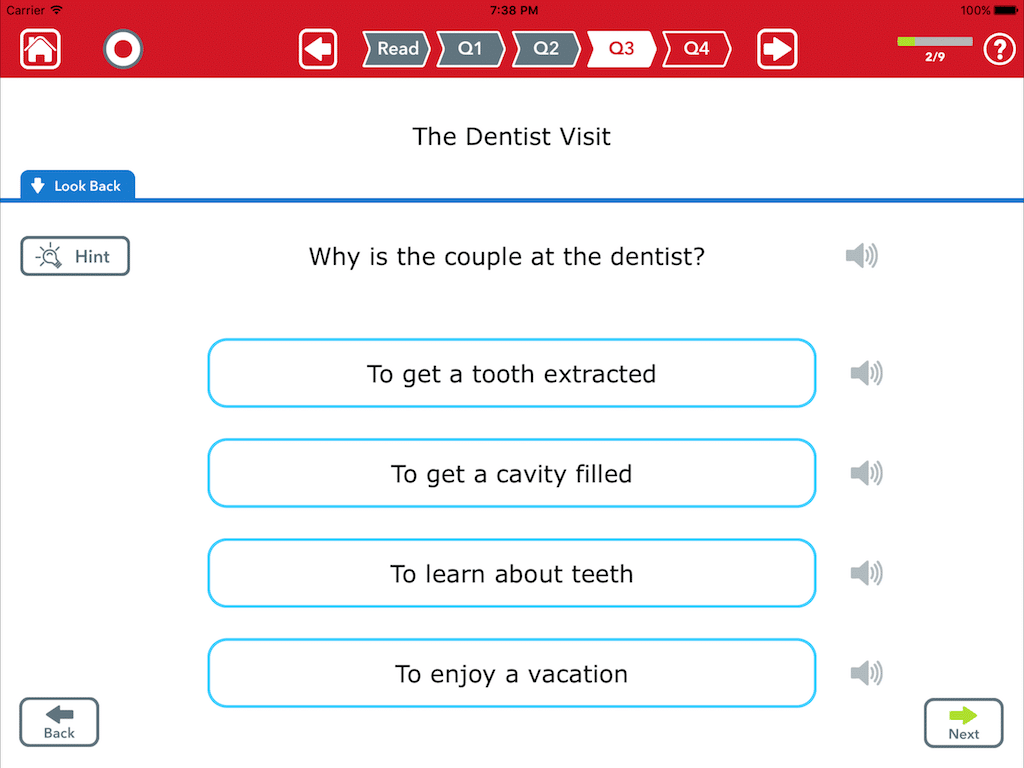 Answer questions that test your understanding, with the ability to look back or have the relevant sentence highlighted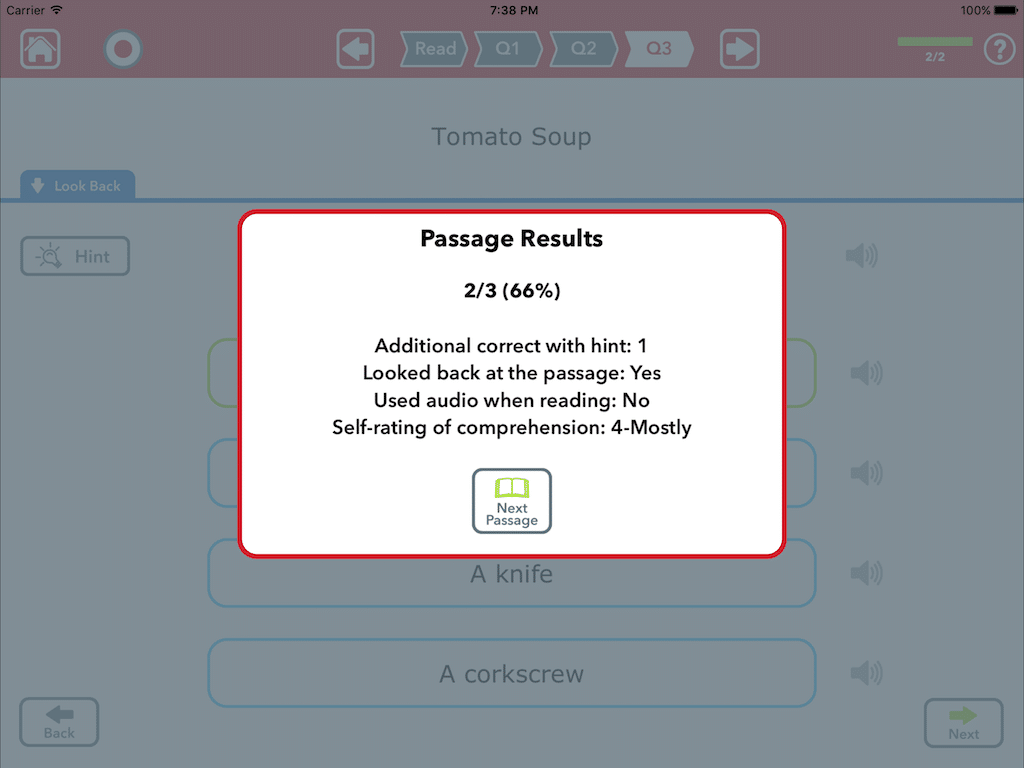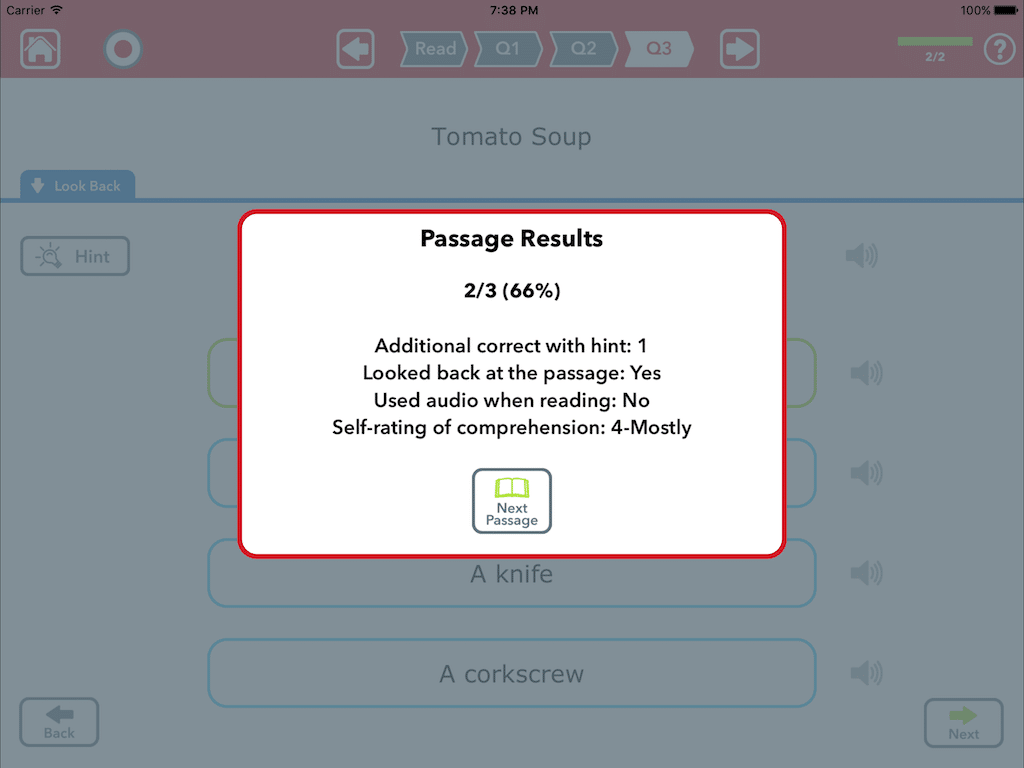 Results contain detailed notes about performance to track progress over time
All the Tactus Therapy apps are designed by a certified speech-language pathologist and are based on research and clinical best practices. Learn more about the evidence behind this app.
Try Before You Buy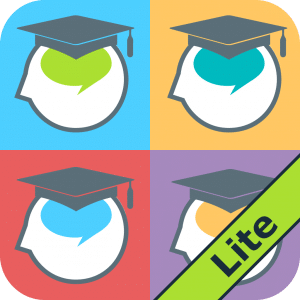 Advanced Language Therapy Lite
Download Advanced Language Therapy Lite for free on your iOS or Android device for a sample of Advanced Reading Therapy. The Lite version allows you to try all 3 levels (and 3 other apps) for a brief sample of the content you'll get in the full version of the app.
Power User Tips
Get the most out of Advanced Reading Therapy. Browse these tips from the speech-language pathologist who developed this app!
Where to Start
Try Level 2 first, and if it seems too easy, go for Level 3. It it's a bit too hard, move down to Level 1.
Make it Easier or Harder
Within each level, you can choose to have 2, 3, or 4 answer choices. If Level 1 is too hard, move to our Reading Therapy app. If Level 3, is too easy, start reading your own materials!
Touch to Hear a Word
If you want to hear a word, just touch it! You can turn this feature off or set it to Regular Selection to use the built-in selection options of your device, such as looking up definitions.
Look Back
Can't remember the answer exactly, but you know you read it? Look back at the passage any time by touching the blue tab. Return to the question by tapping the question area at the bottom.
Use a Hint
Build independence by requesting a hint. The relevant part of the text will be highlighted for you. Using a hint will score the question as incorrect, but it allows you to answer successfully.
Assess Yourself
After reading each passage, you'll get to rate your understanding. This encourages metacognitive awareness, and gives a recommendation on what to do next.
Don't Forget to Download Your
FREE USER GUIDE
Get the most out of this app when you have all the power user tips & step-by-step instructions. Fill out the form so we can send your free PDF user guide straight to your inbox!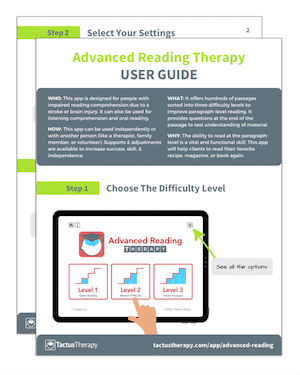 In addition to receiving your free download, you will also be added to our mailing list. You can unsubscribe at any time. Please make sure you read our Privacy Policy and Terms & Conditions.
Start using this app or save with a bundle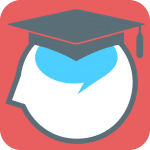 Advanced Reading Therapy
Enjoy reading again with paragraph-level passages to suit all abilities and built-in tools to help you understand text better.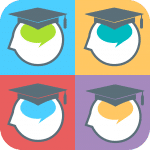 Advanced Language Therapy
Take aphasia therapy to the sentence level & beyond with 4 apps that strengthen listening, talking, reading, & writing.