What is Tactus?
"Tactus" means "touch" in Latin, and the touchscreen is how Tactus Therapy has been helping hundreds of thousands of people around the world since 2011 with speech therapy apps.
Our mission is to make evidence-based speech therapy more accessible to everyone who needs it.
Why?
We believe that adults with communication disorders deserve a chance to improve. They just need access to the speech therapy techniques that have been shown to work, and they need to practice those techniques over and over to change their brains and recover their communication skills. That's why we make apps that are easy to use and based on research.
We also know what it's like to deliver speech therapy in a variety of settings, and it's not easy. Speech-language pathologists deserve to have high-quality tools that streamline preparation, documentation, and service delivery, but more importantly, achieve better outcomes for their clients. Our apps are designed by a speech-language pathologist who knows what it's like, and you'll notice what that means when you use the apps.
Where?
We're a small company based in Vancouver, Canada. Our team works hard to ensure that our 20+ apps are always working well, that you are supported in using them, and that you have the tools you need to achieve your goals.
Who?
Co-founders Megan Sutton and Ben Carter team up with programmers Clément Cheng, Chris Tasker, and Mike Wu and speech-language pathologist Shezena Shahid to create and support the Tactus Therapy tools and resources you love today and the ones you will love tomorrow.
The Tactus Therapy Difference
With every Tactus Therapy app, you know you're getting evidence-based therapy activities that are respectful for adults with acquired communication problems. You'll get flexible tools that are equally useful in therapy and at home. And every app is affordable – buy only what you need, and own it for life.
With Tactus Therapy you know you can count on top-rate customer support, complete protection of your privacy, and quality education to support you in your therapy.
And with Tactus apps, there are no subscriptions and no wi-fi required. Now that's user-friendly!
Hi! I'm Megan Sutton – the speech-language pathologist behind the Tactus Therapy apps.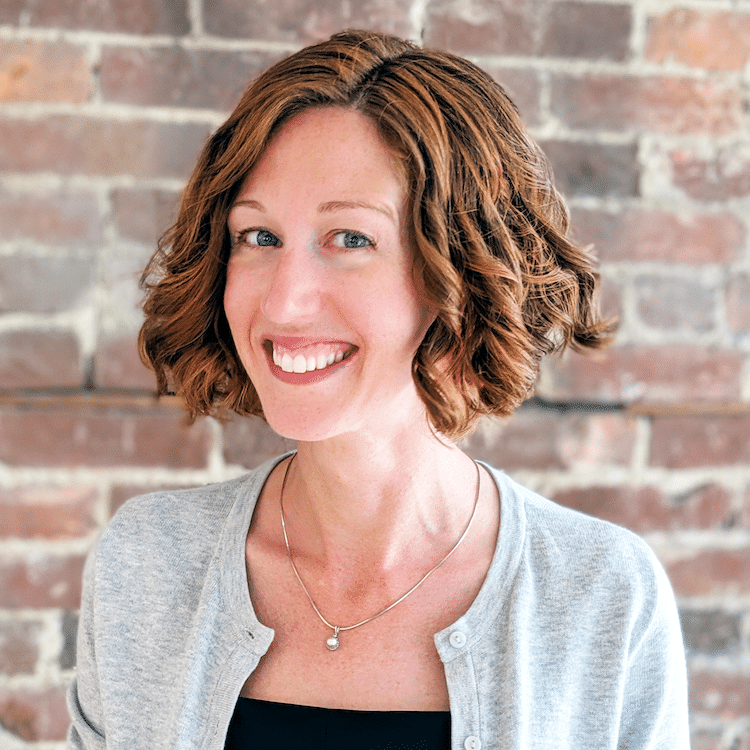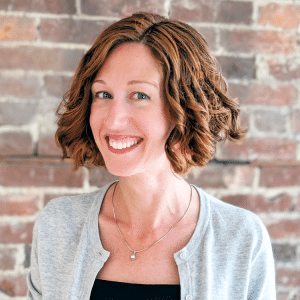 I believe that communication is our most human ability, and I'm passionate about helping people with aphasia and other communication problems.
I do that by creating high-quality apps that deliver the exercises stroke survivors need to improve, and by teaching speech-language pathologists about best practices and evidence-based treatments in rehabilitation. I think it's the best job in the world!
I'm thrilled that I can use both my love of learning and my need to share that knowledge to improve aphasia care around the globe.
It all started when…
I had never heard of aphasia until I saw a video of a person who had it while working on my degree in Linguistics & Cognitive Science at Rutgers University. It seemed like the worst fate that could befall a person – knowing what you wanted to say but not being able to do so.
So I earned my Master of Science degree in Speech-Language Pathology from Boston University (back in 2004 when apps didn't yet exist) on a mission to help people with aphasia through technology. I had no idea what that would look like, but once I saw the iPad in 2010, it became clear. I sketched out the main screen of the Comprehension Therapy app, roped in my friend and programmer Ben Carter, and Tactus Therapy was born.
I've worked in pretty much every clinical setting helping adults with neurogenic communication and swallowing disorders: acute care, inpatient rehab, outpatients, home health, community, long-term care, private practice, and even an intensive aphasia program.
I know the challenges you face, and what life can be like for clients at each step in the continuum of care.
I must confess, I didn't always provide the best treatment to my early patients, because I didn't learn much about how to treat aphasia in grad school. But as a lifelong learner, I've picked up so much incredible information through continuing education that has dramatically improved how I think about and treat my patients.
Every time I experience one of those "ah-ha!" moments that changes my practice, I get really excited, but also a little angry. "Why didn't someone tell me this earlier? How can I get this information out to others like me so they won't make that mistake?" This site and the Tactus apps are my way of doing that.
So why should you trust me?
Pursuing my passion has led me to become a leading international expert on integrating technology into aphasia therapy. I've been an invited speaker at the American and Canadian national conventions for speech pathology (ASHA and SAC), and I'm a certified member of both organizations. I've recorded online webinars for SpeechPathology.com, MedBridge Education, the Aphasia Institute, and ASHA, and done several live presentations for hospital and stroke groups.
I co-authored the book Healing the Broken Brain, a resource for stroke survivors and their families, which has appeared on The Doctors and Rachael Ray. I field questions from clinicians in online forums, and I volunteer to support families dealing with aphasia in the Aphasia Recovery Connection, a non-profit organization targeting isolation through online groups and live events like boot camps and cruises.
I am also a Clinical Assistant Professor at the University of British Columbia, where I teach students through guest lectures, internships, and at the Sea to Sky Aphasia Camp. My provincial association of speech pathologists honored me with the Honours of the Association award for my contributions to the field. I continue to learn through membership in Aphasia Access and ANCDS, professional communities that support speech pathologists.
PODCASTS: Want to hear me talk about my journey and the Tactus Therapy apps? Listen to episode 47 of Aphasia Access Conversations, episode 174 of Swallow Your Pride, season 1 episode 17 , season 2 episode 7 , & season 3 episode 22 of Speech Uncensored, & episode 40 of Conversations in Speech Pathology.
I'm not all work
I live in a small coastal community near Vancouver on the west coast of Canada. It feels a million miles away from suburban Indiana where I grew up, but I love walking on the beach and sailing with my husband and doodle dog. After immigrating to Canada, I picked up the sport of curling and learned to ski & snowboard.
I'm a total foodie with a taste for sushi, curry, tacos, and gelato, and have spent my fair share of time hanging out at microbreweries. I believe in the mind-expanding power of travel, and I love to research and explore new places. I've been to 48 states and about 20 countries, snapping photos everywhere I go, trying to expose the beauty in nature and architecture through my lens. I spend way too much time online, but as an introvert, talking through my computer gives me the space & time to compose my thoughts.
People have said that I'm a leader and innovator, but really I'm just a Midwest farmer's daughter trying to help those who need it the best way I know how. If you're in need of better speech therapy, I hope you'll let me help you.
Get started with Tactus Therapy in 1 of 3 ways: