This App Has Ways of
Making You Talk!
Apraxia Therapy uses a set of therapeutic techniques that take advantage of the brain's wiring to help people speak again.
Motor activation through hand tapping, speaking in unison, reading aloud, and watching another person's mouth – all repeated several times – combine to help even those with severe impairments start to produce fluent speech.
Get an app that can help you overcome the frustration and helplessness. Imagine your stroke survivor with limited speech recording "I love you" and sending it to the people who matter most in their lives. It's hard work, but there's hope.
Build confidence and gain independence with results you can hear.
See Apraxia Therapy In Action
Practice at Home or Use at Work
A virtual therapist guides your exercises…
…whenever and wherever you want
Unlimited repetitions with a partner who never gets tired
Work on the phrases that matter most to you
You can't always be there to provide a model…
… but you can set up a great home program with this app!
Functional phrases for daily life
You'll be amazed how motivating it is for your clients to hear themselves
Here's What People are Saying about
Apraxia Therapy
Variety, flexibility, cuing hierarchy – I love it!
Motivating app for apraxia!
Several evidence-based approaches in one!
Independent practice made easy
What You'll Get in
Apraxia Therapy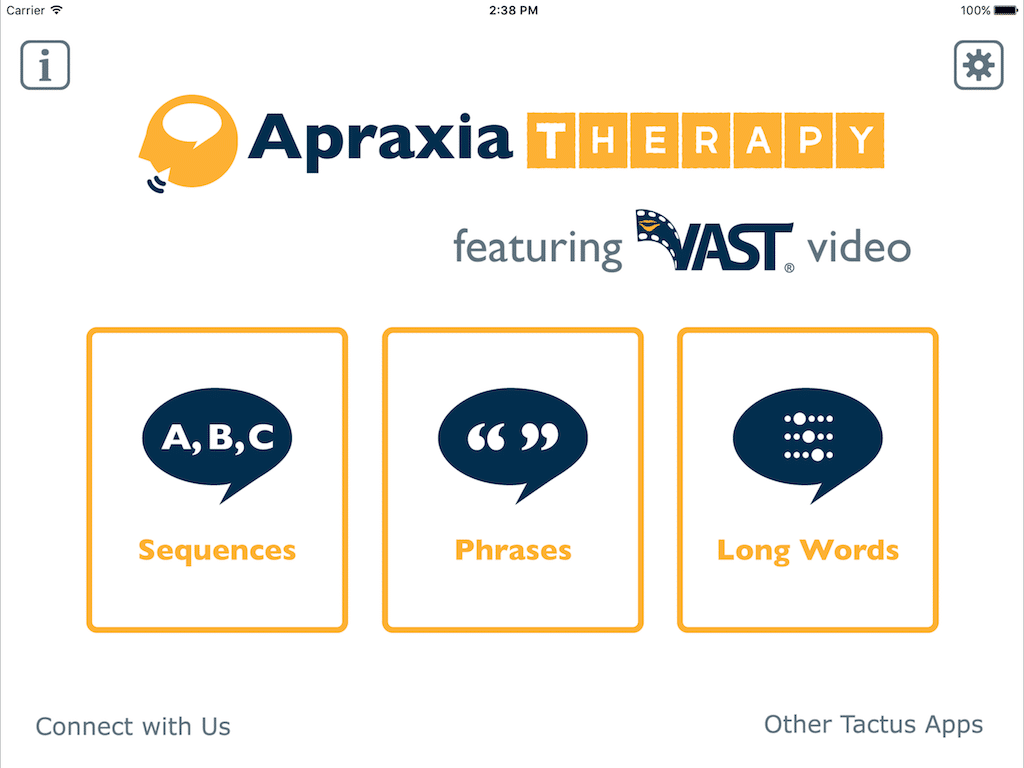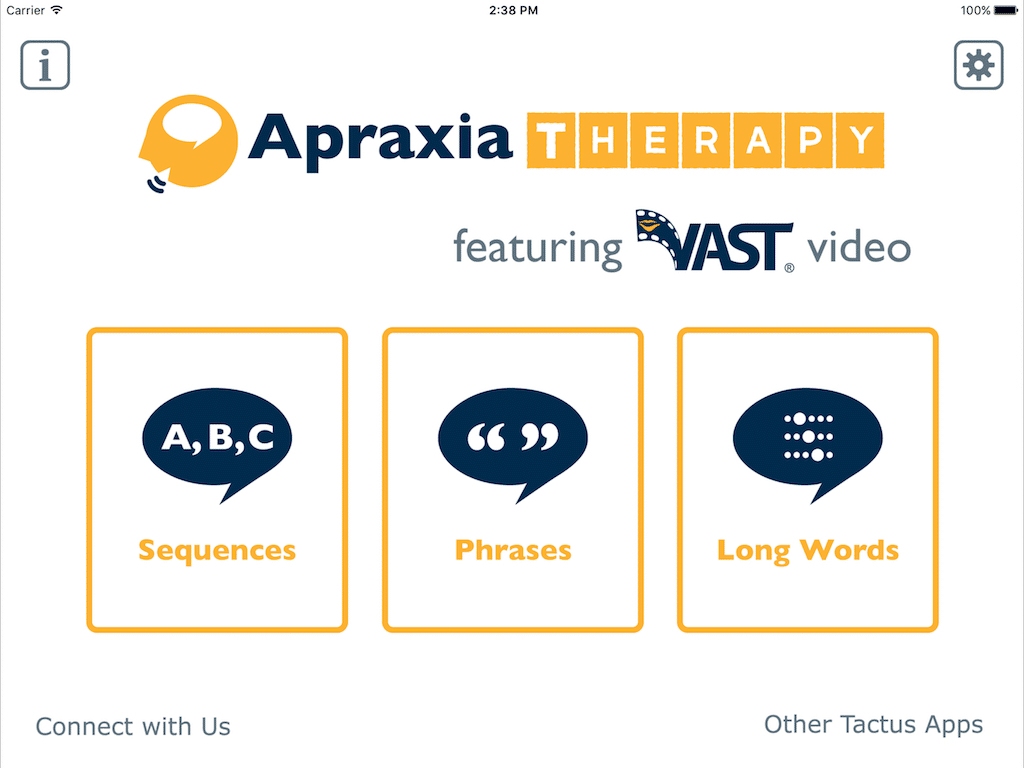 Three activities provide video modelling to make it easier for people with aphasia & apraxia to speak in unison, building independence over repeated attempts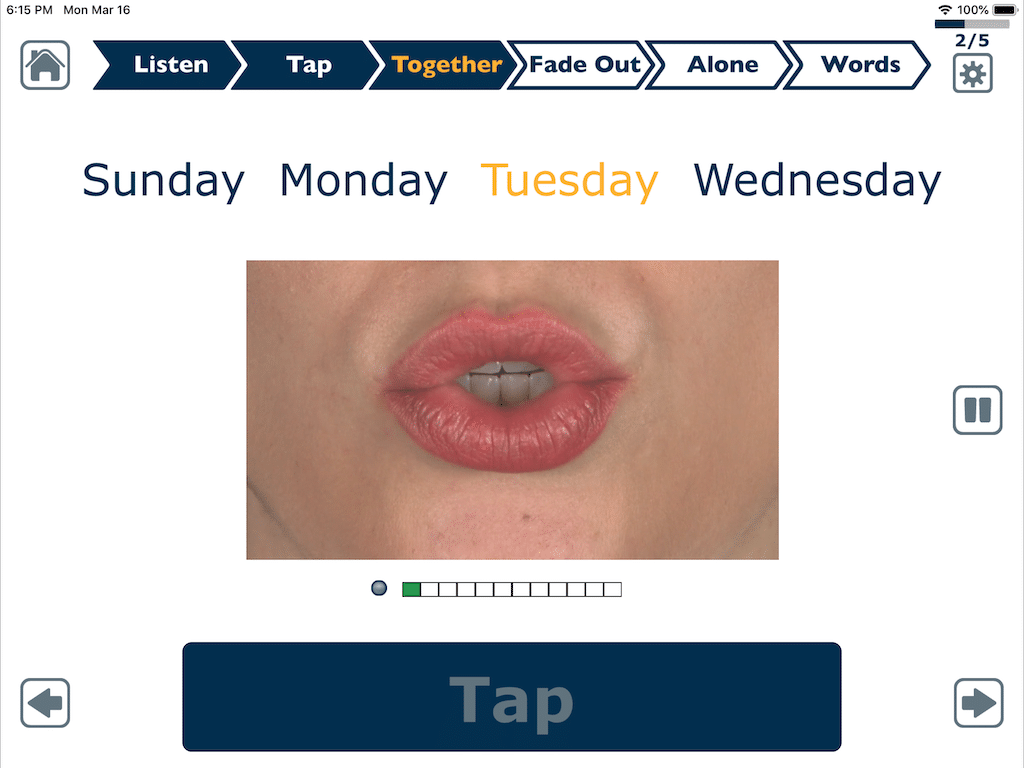 Sequences gives you 5 familiar and automatic series of words to recite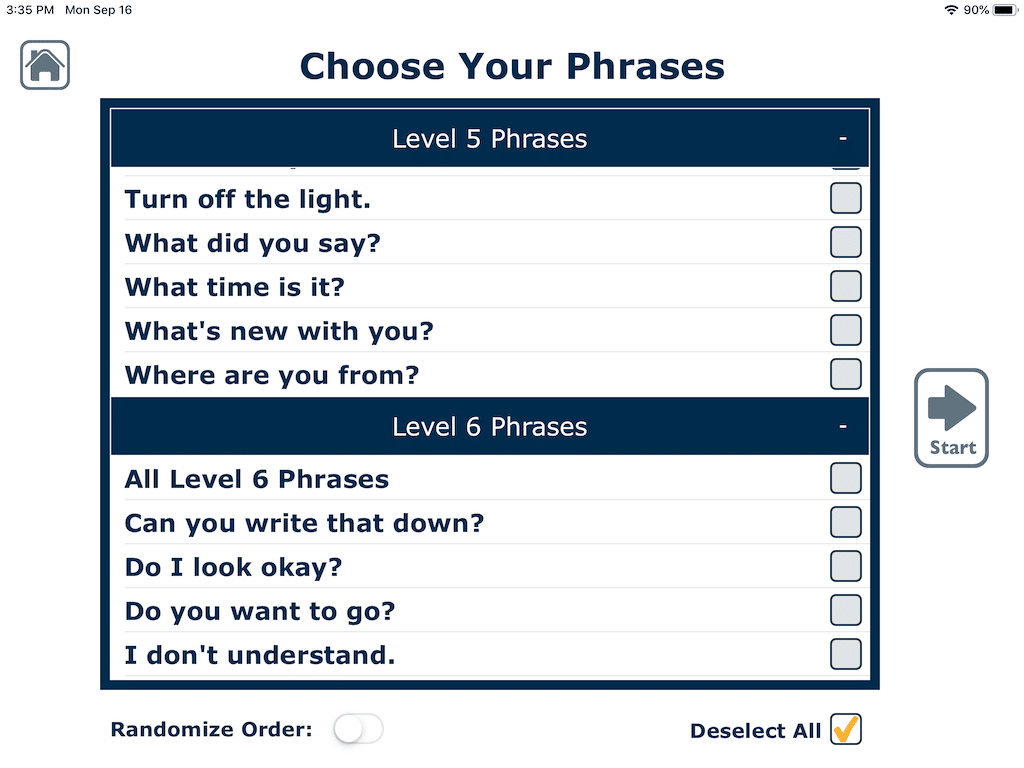 Phrases contains hundreds of sentences that people need to say every day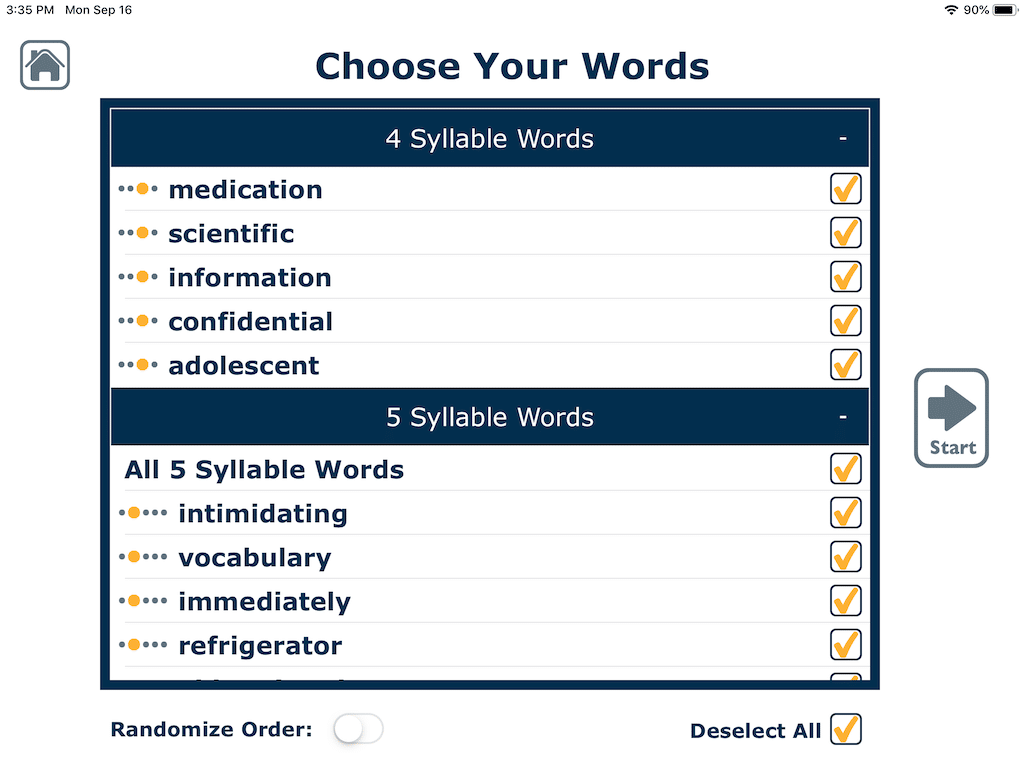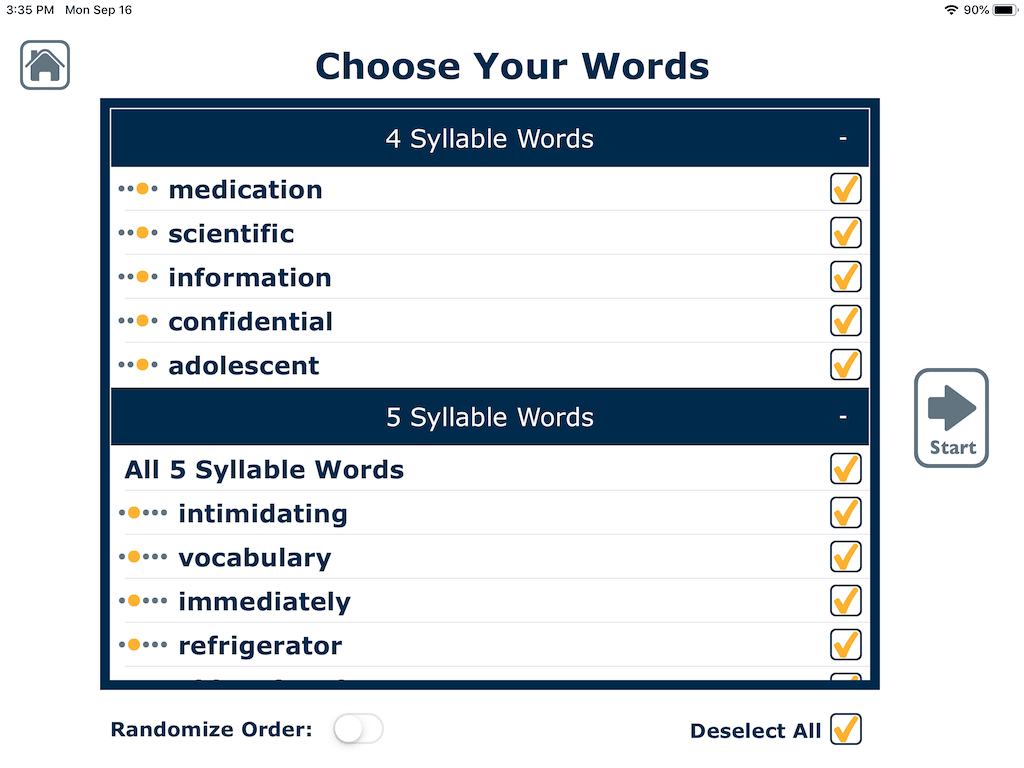 Long Words offers 2, 3, 4 , and 5-syllable words to pronounce for more mild apraxia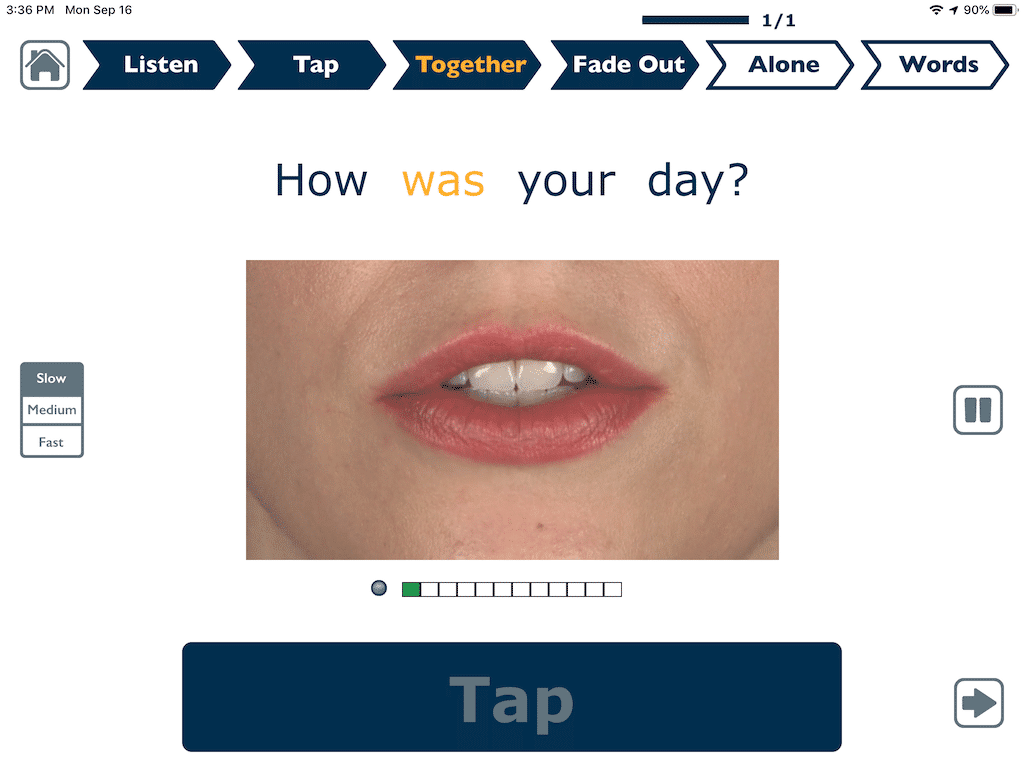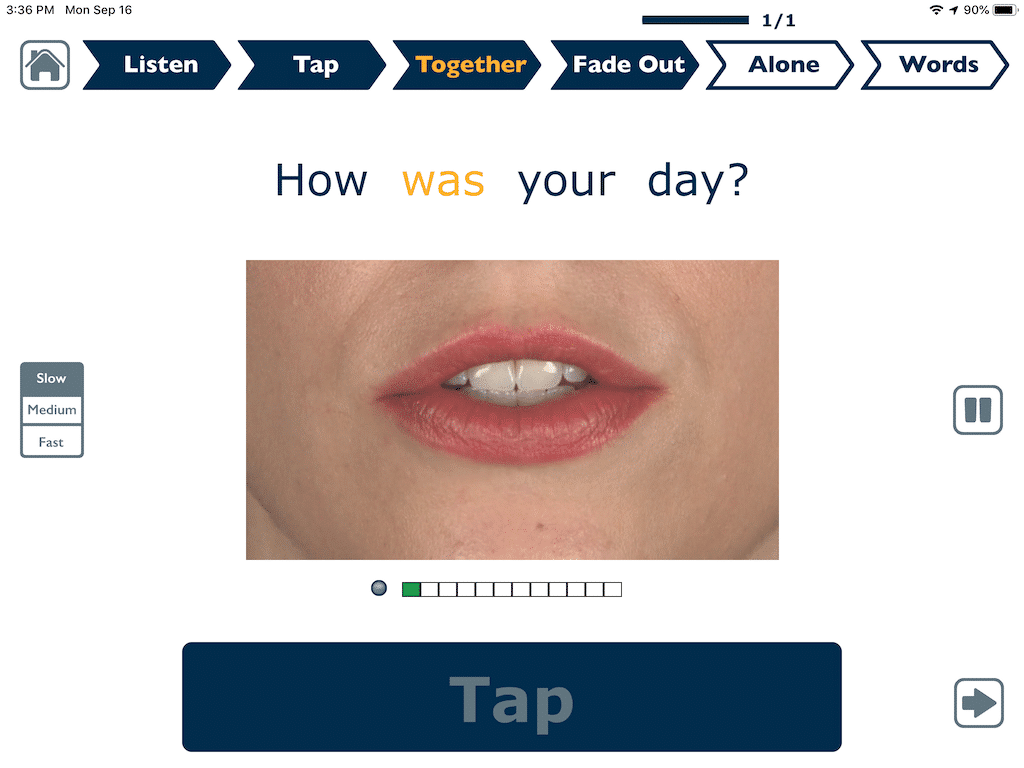 6 steps guide you through listening, tapping, speaking, and recording yourself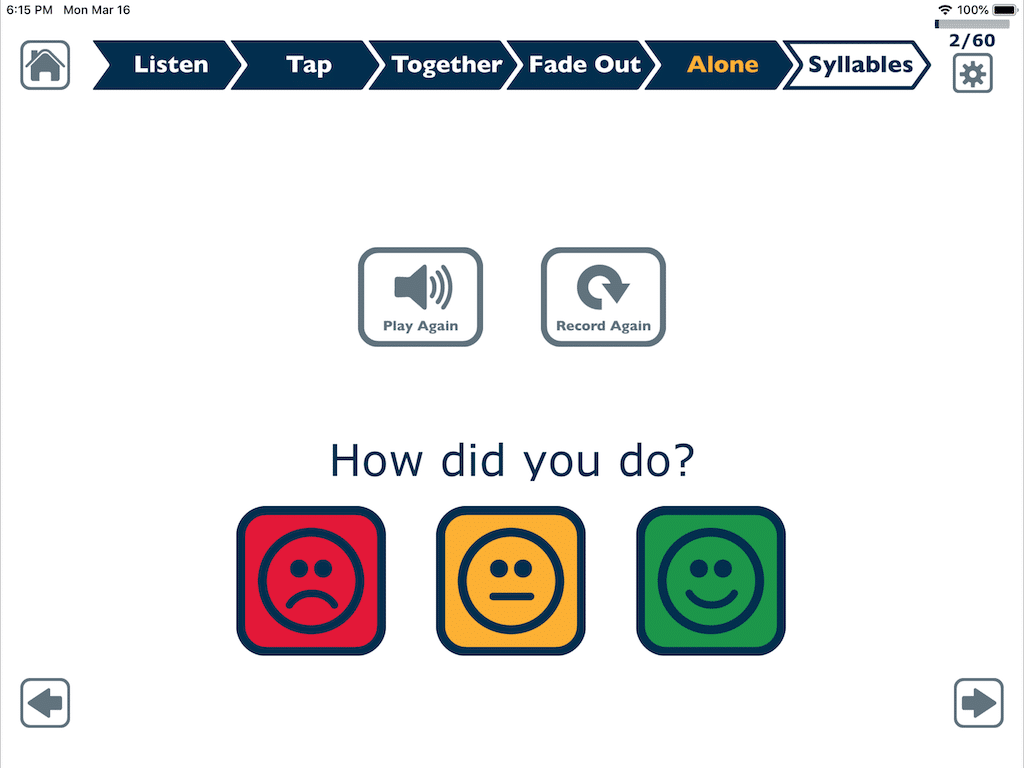 Rate yourself after listening to your own speech, then decide what to do next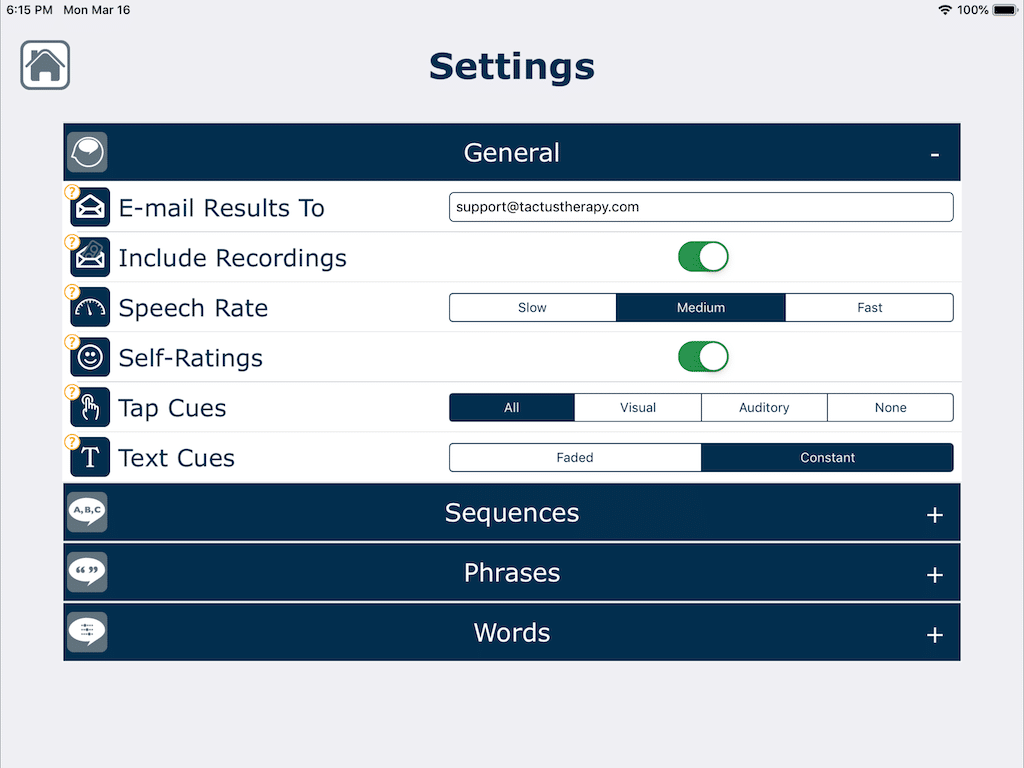 Adjust the steps, speed, and cues to meet your needs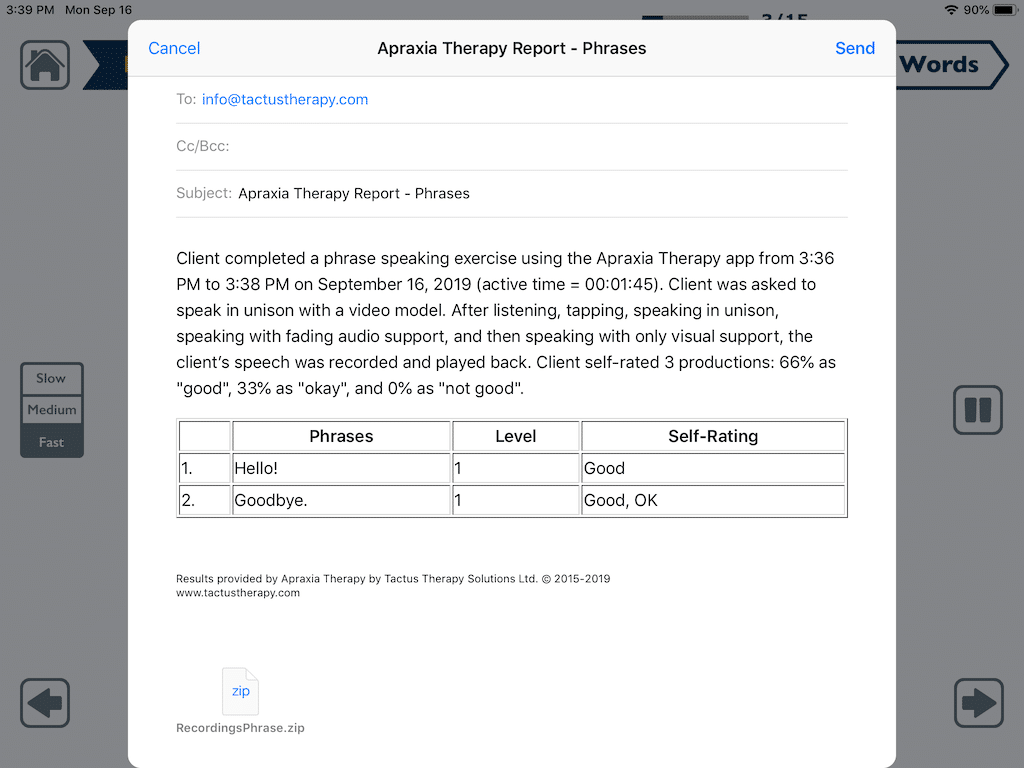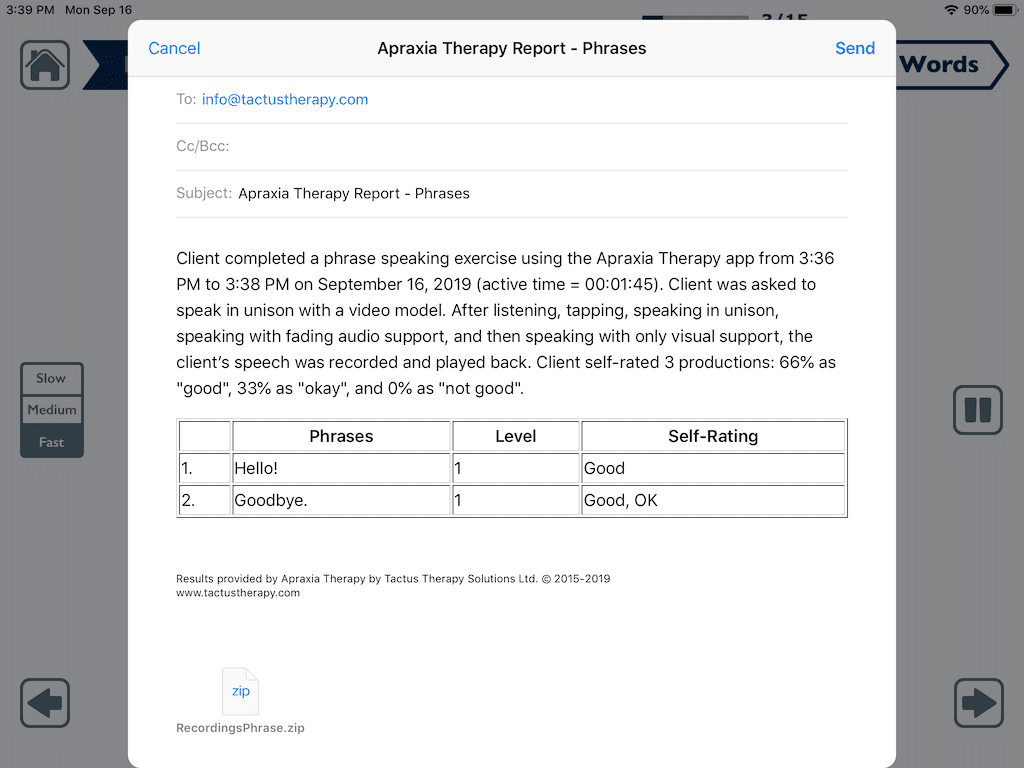 Professional reports for you to e-mail, print, or save – with or without audio
All the Tactus Therapy apps are designed by a certified speech-language pathologist and are based on research and clinical best practices. Learn more about the evidence behind this app.
Try Before You Buy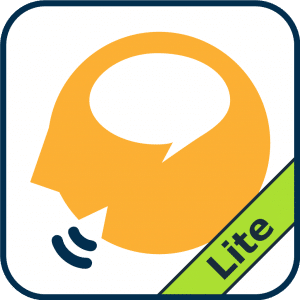 Apraxia Therapy Lite
Download Apraxia Therapy Lite for free on your iOS or Android device for a sample of the full version. The Lite version allows you to try all 3 activities with just a small taste of the sequences, phrases, and words you'll get in the full app.
Power User Tips
Get the most out of Apraxia Therapy. Browse these tips from the speech-language pathologist who developed this app!
Where to Start
Most people use the Phrases activity, starting with Level 1 or 2. Work on just a handful of the 110 functional phrases at a time.
Make it Easier
For severe aphasia/apraxia, try the Sequences using the Words step only. That way you can go at your own pace, word by word, through all 5 of these familiar sequences.
Make it Harder
For mild apraxia, try the 4- & 5-syllable Long Words on the fastest speech setting or work on some of the longer sequences, like Jack & Jill.
Keep Reading
You can choose for the text to fade out with the audio, or to stay constantly on the screen by adjusting the Text Cues setting before or during the session.
Stressed Out
Have you noticed the little dots next to each of the 60 multi-syllable words in the Long Words activity? These show you the stress pattern of the word.
Evidence-Based
This app uses a technique called speech entrainment (talking in unison with someone else) through video-assisted speech therapy (VAST). It's similar to Melodic Intonation Therapy (MIT) and uses a repetitive hierarchy found in many effective treatments.
Don't Forget to Download Your
FREE USER GUIDE
Get the most out of this app when you have all the power user tips & step-by-step instructions. Fill out the form so we can send your free PDF user guide straight to your inbox!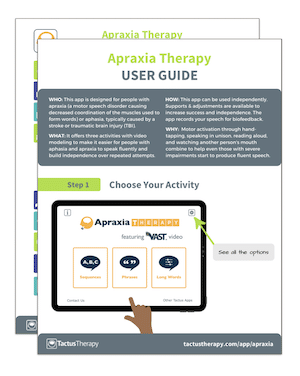 In addition to receiving your free download, you will also be added to our mailing list. You can unsubscribe at any time. Please make sure you read our Privacy Policy and Terms & Conditions.
Start using this app or save with a bundle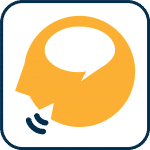 Apraxia Therapy
Speak more easily and build independence with video-assisted speech therapy to help people with apraxia after a stroke.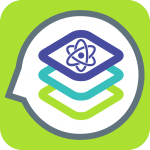 Tactus Aphasia Elements
Round out your aphasia toolbox with 4 of our specialty therapy apps together at an amazing price with this iOS app bundle.