Take Your Aphasia Therapy
to the Next Level!
Advanced Language Therapy builds on the word-level skills developed in the Language Therapy 4-in-1 app and brings you 4 completely new apps to work on sentences and paragraphs for listening, speaking, reading, and writing.
Get an amazing deal when you buy all 4 of these apps bound together in one powerful app:
These research-supported exercises will help you or your clients focus on the skills needed for everyday communication like understanding sentences, describing what you see, reading a menu, and typing text messages.
But it doesn't stop there – it also addresses the language skills needed for school, work, and independent living like following multi-step directions, comparing two concepts, reading novels, and composing e-mails.
Functional, personally-relevant, and evidence-based. Three key ingredients that will truly help you level-up your therapy.
See Advanced Language Therapy In Action
Practice at Home or Use at Work
There is no stop sign on the road to recovery
Single words aren't enough to get you back to where you want to be
Push yourself to communicate more clearly and precisely in all areas of life
Finally, a way to challenge your more mild clients!
Move beyond words to the language skills needed for everyday life
See faster results when your clients practice outside your sessions
Here's What People are Saying about
Advanced Language Therapy
I use this app all the time!
My family & friends see how I've improved
A GAME CHANGER for outpatient therapy!
What You'll Get in
Advanced Language Therapy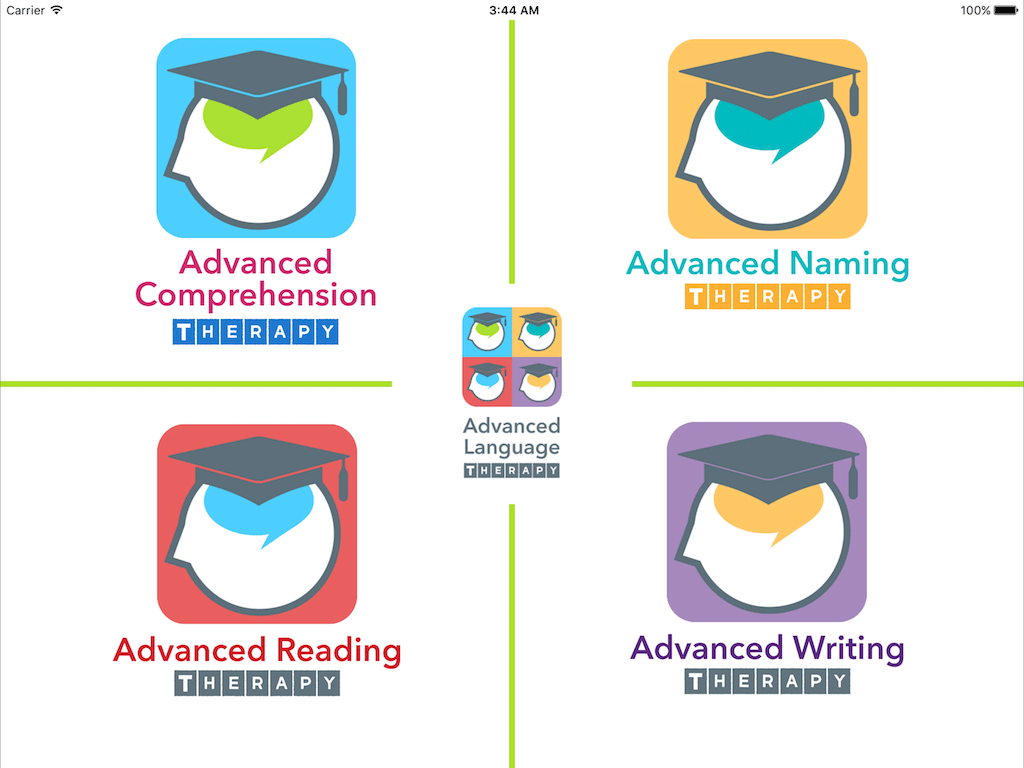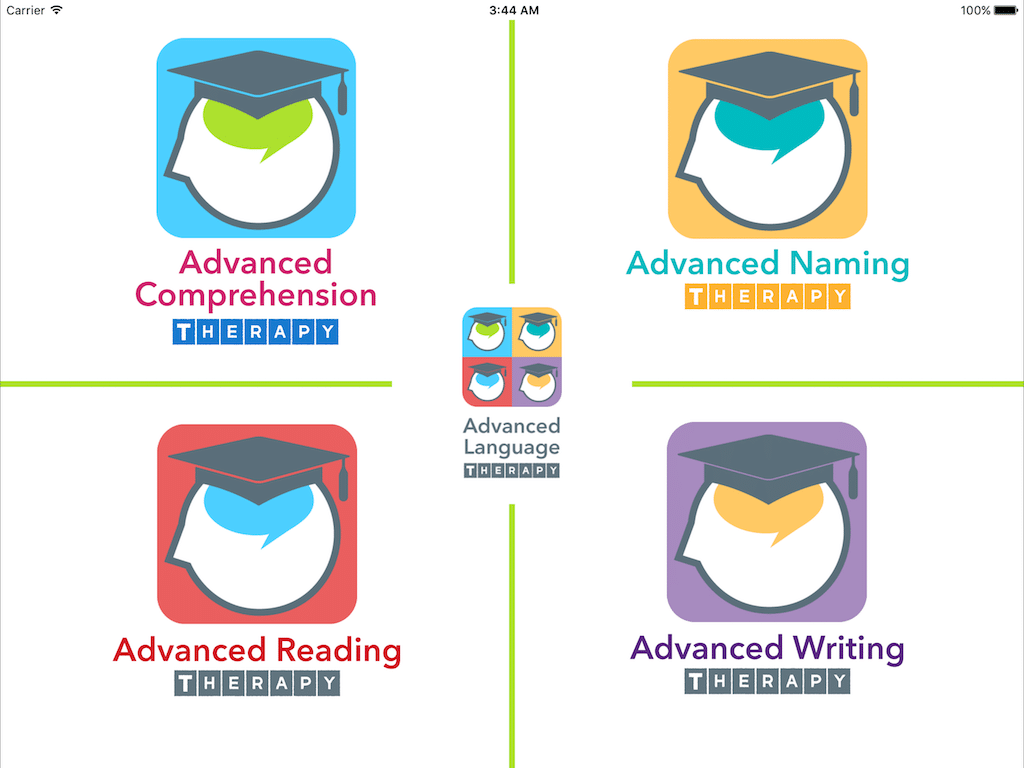 Four apps provide thousands of high-level exercises for mild-moderate aphasia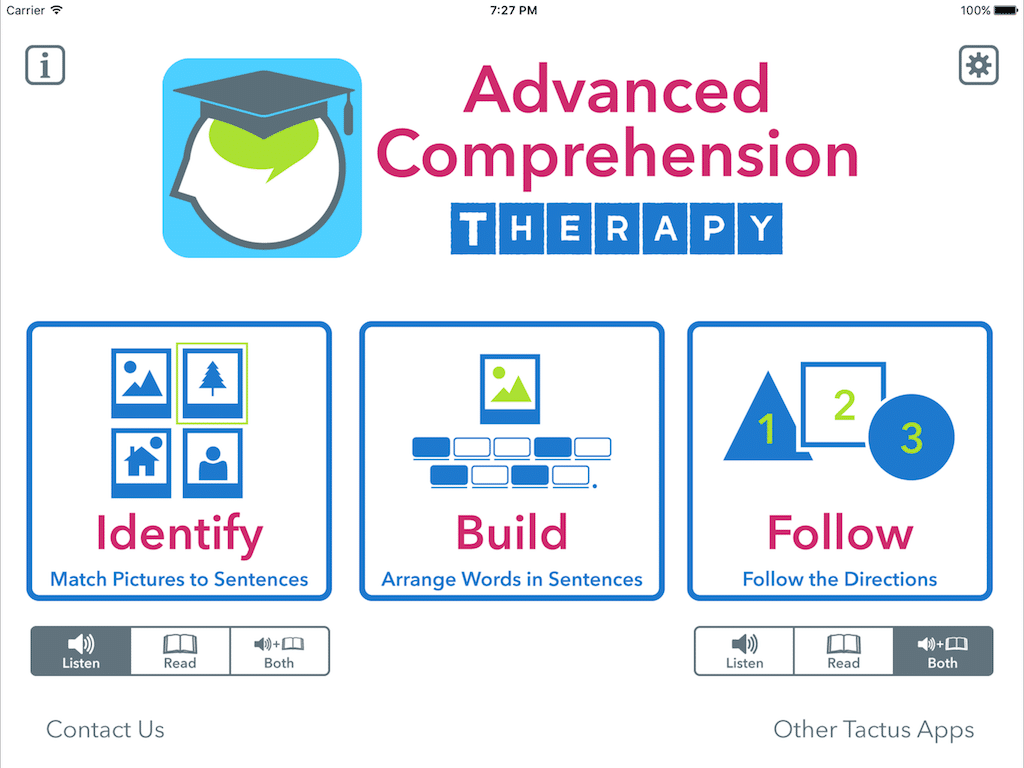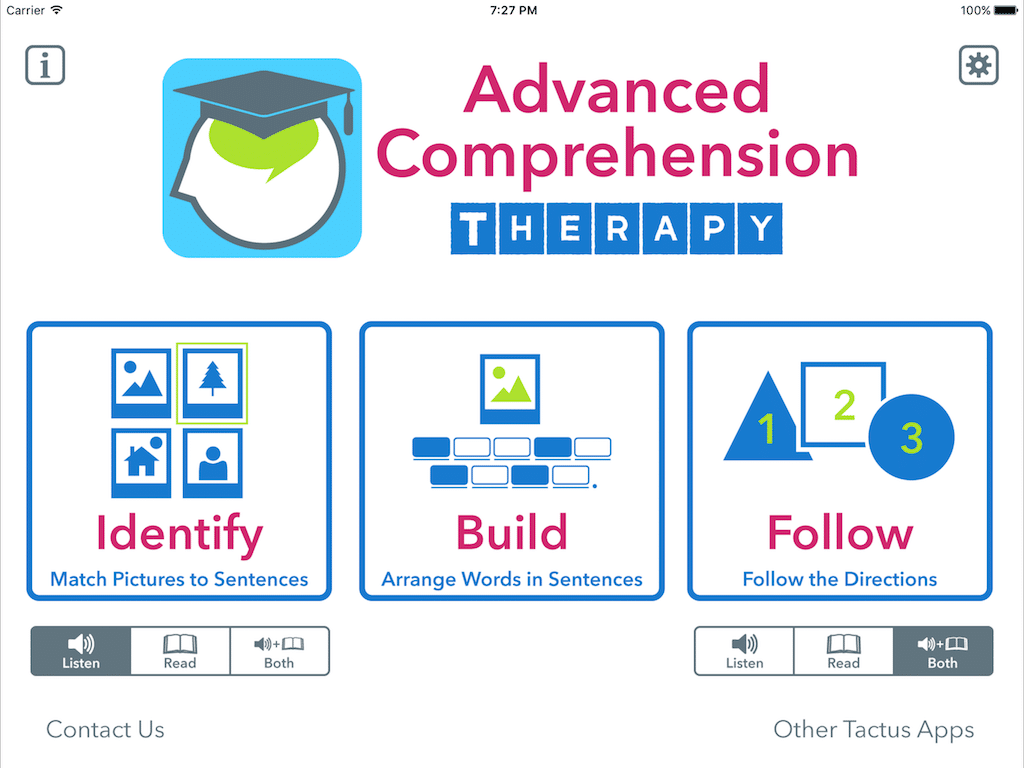 Practice understanding sentences with 3 activities to improve listening & reading:
Identify: 12 levels of sentence-to-picture matching tasks
Build: Hundreds of sentences to assemble
Follow: 1, 2, & 3-step directions to hone attention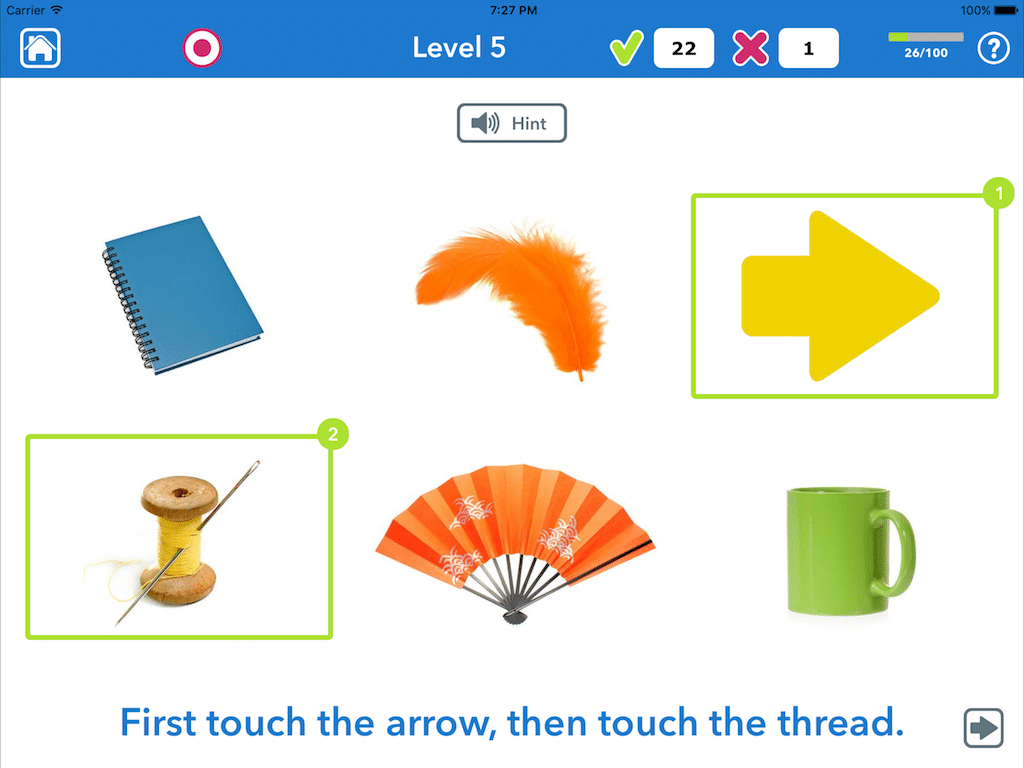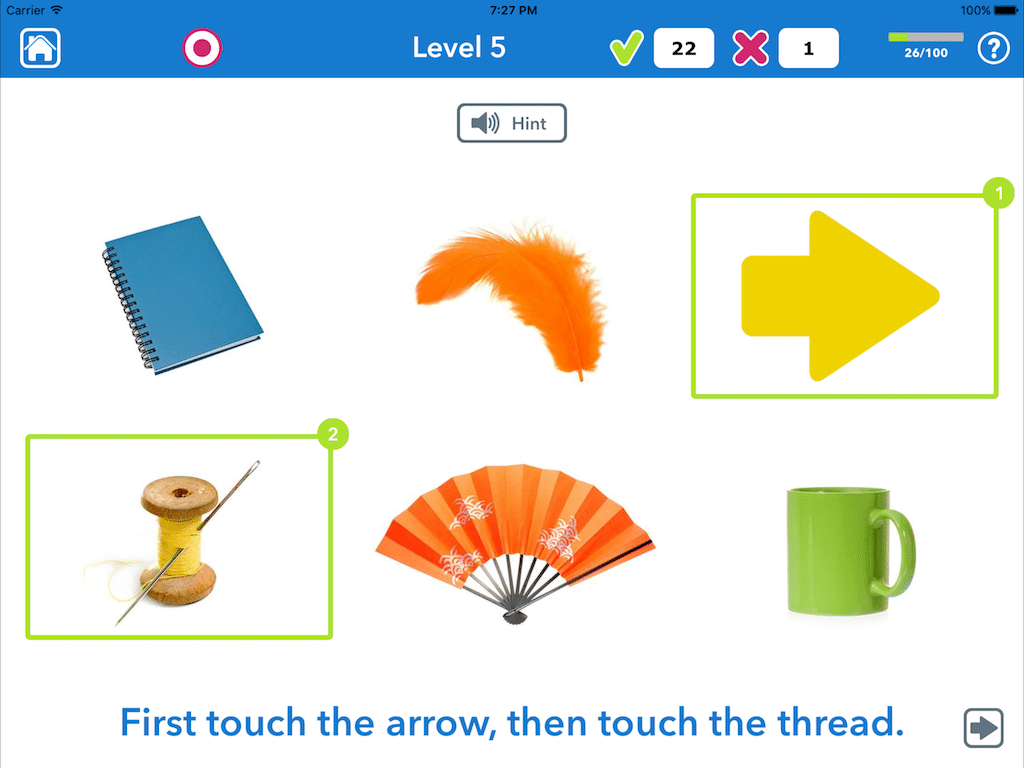 Decontextualized sentences test and strengthen users' comprehension skills rather than allowing them to rely on the context as they might do in conversation

Listen, read, or use both modalities, with hints available at each level of difficulty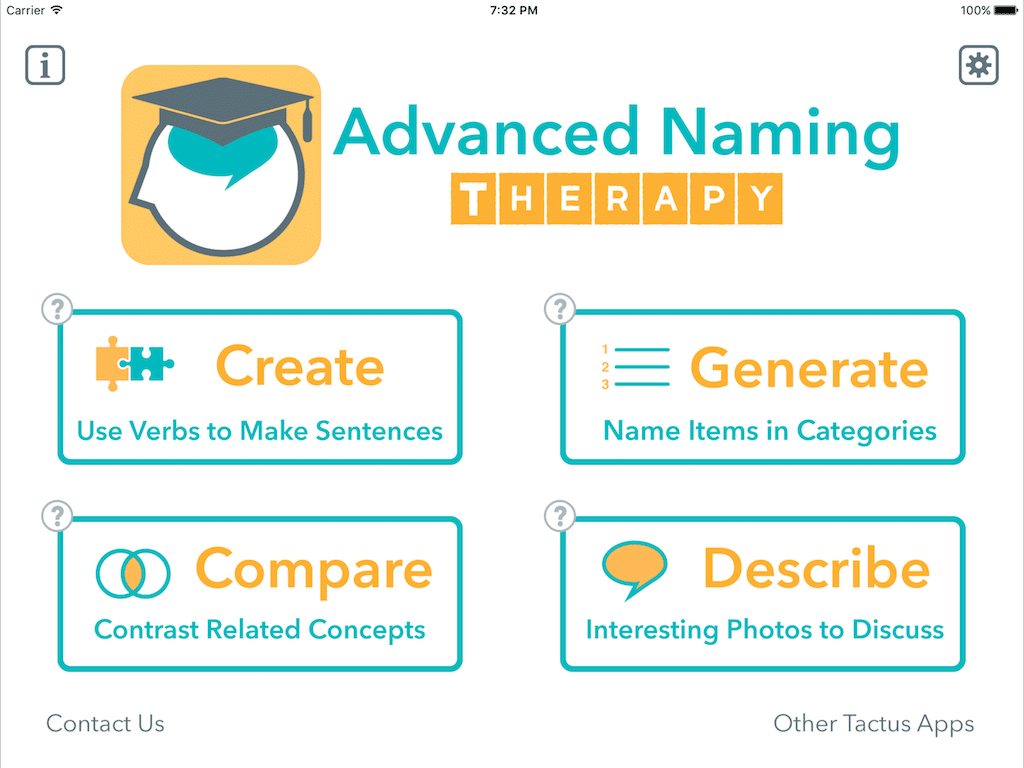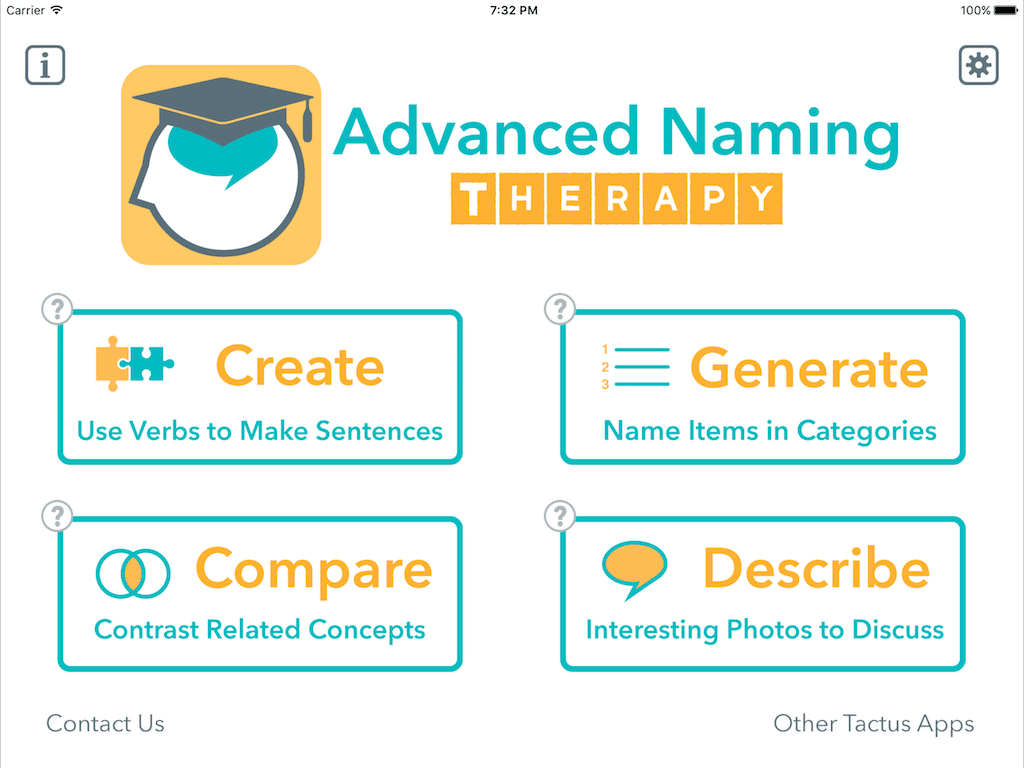 Improve word-finding skills with 4 activities targeting verbal expression:
Create: Focus on the verb to create sentences using the VNeST protocol
Generate: Name items in categories in this generative naming exercise
Compare: Use descriptive language to discuss related concepts
Describe: Laugh as you talk about interesting photos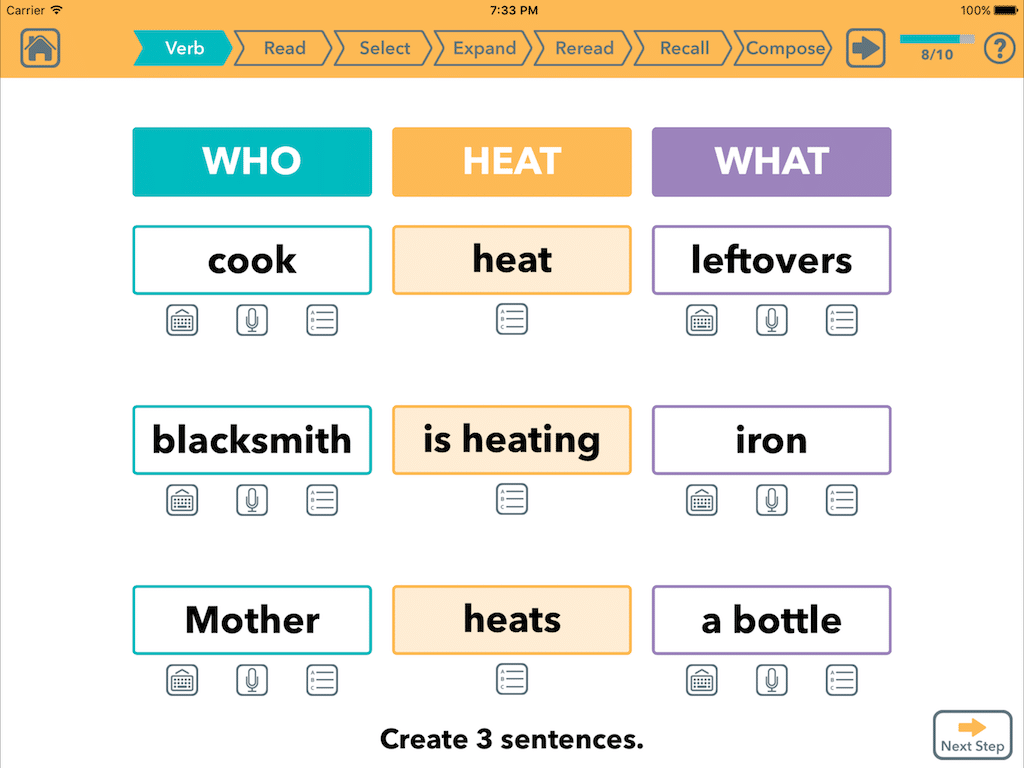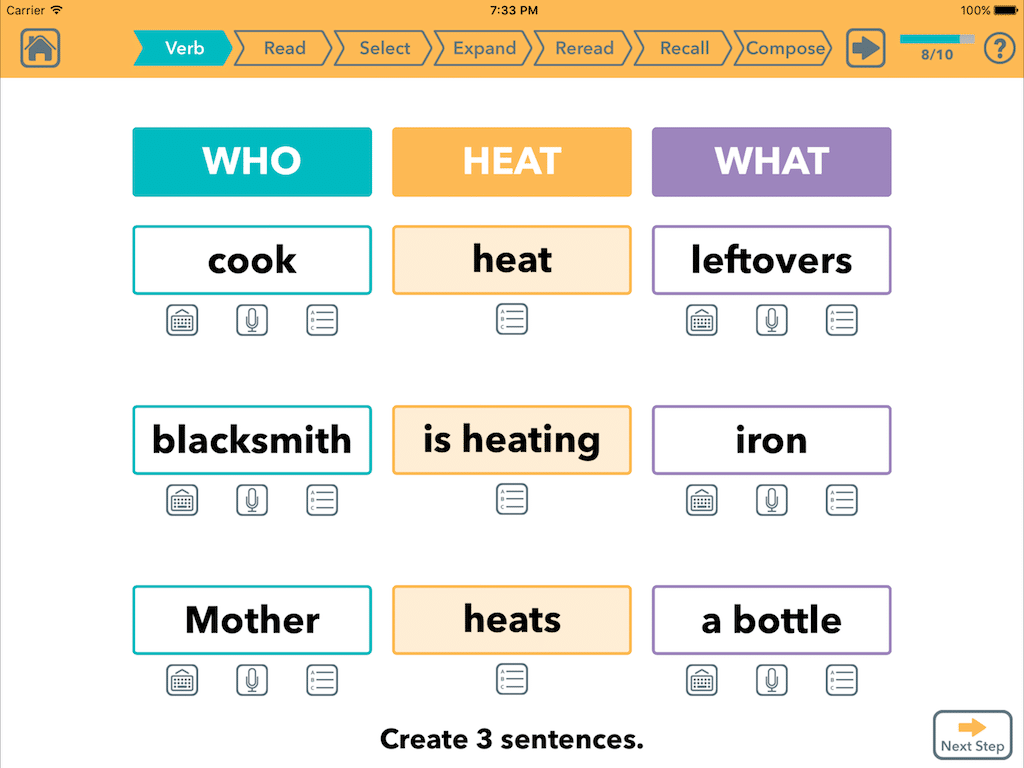 Effective treatments are based on researched concepts such as:
Verb Network Strengthening
Verbal Fluency
Compare & Contrast
Humor and Unusual Objects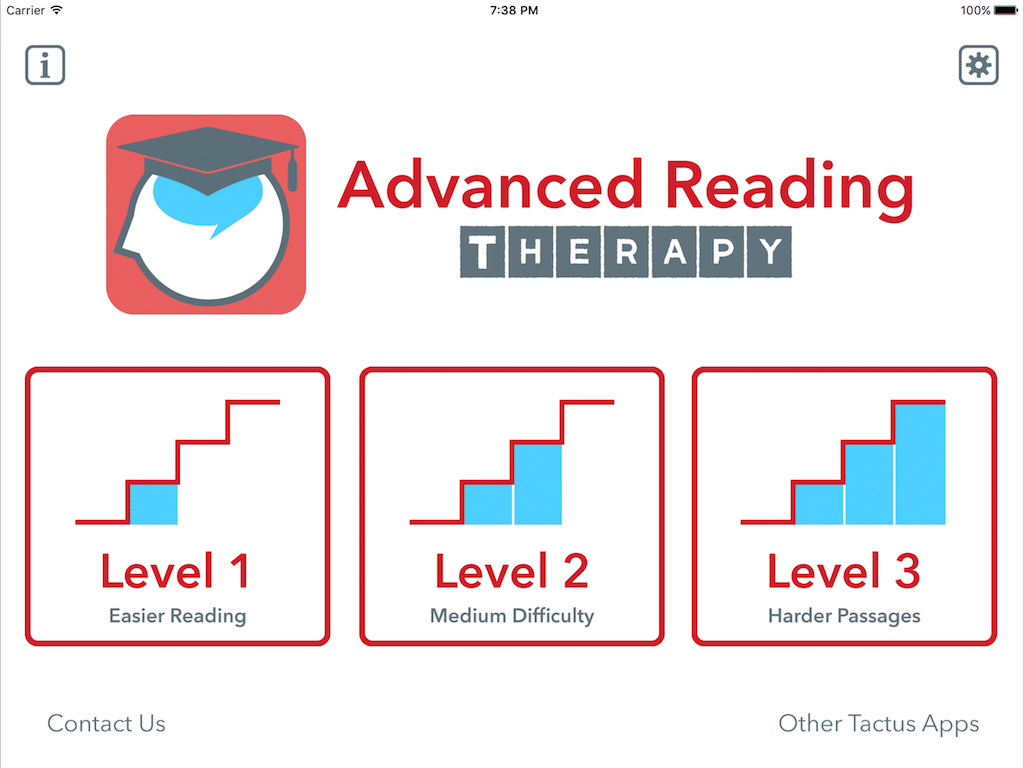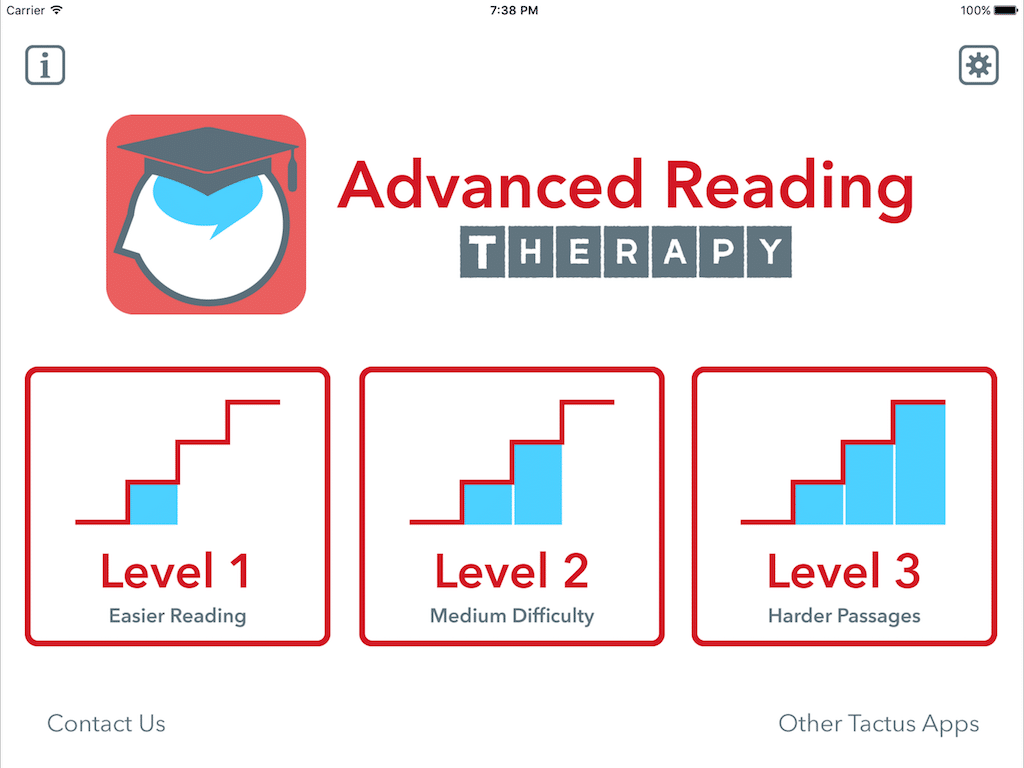 Read 3 levels of passages with comprehension questions & audio support:
Level 1: up to 50 words at a Grade 0-1 reading level with 3 quiz questions
Level 2: 50-150 words at a Grade 2-3 reading level with 4 quiz questions
Level 3: up to 600 words at a Grade 3-6 reading level with 5 questions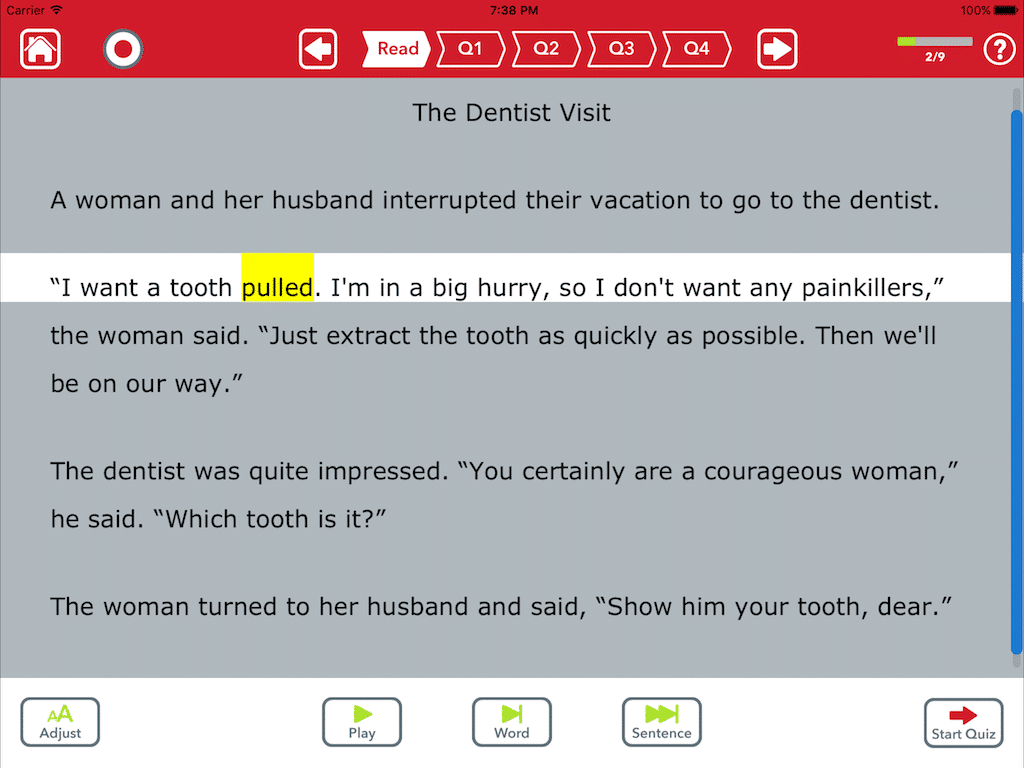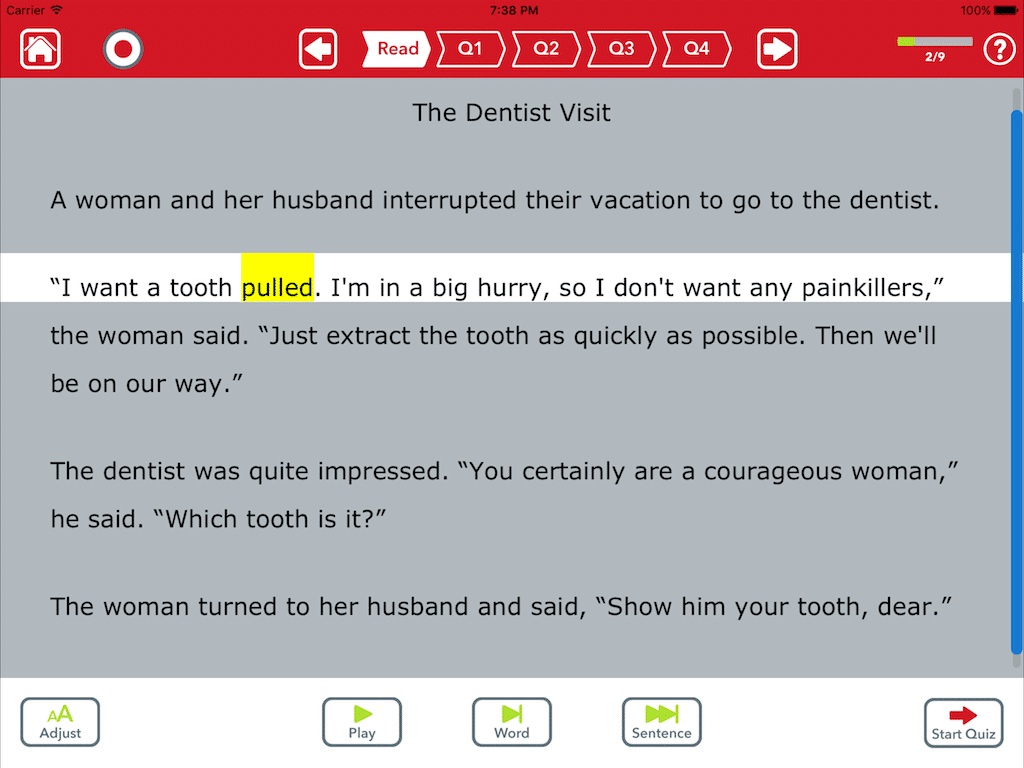 Built-in assistance is there whenever you need it:
Hear any word, sentence, or passage
Highlight as you read & listen
Look back at the passage for answers
Highlight the answer in context
Get recommendations based on how well you understand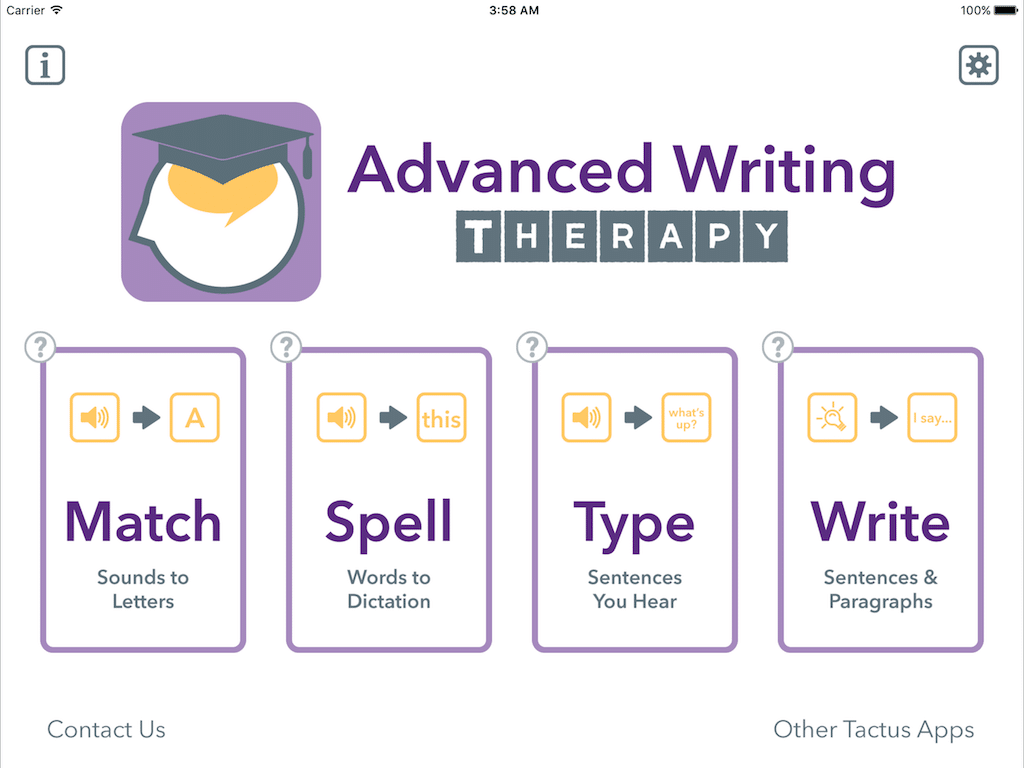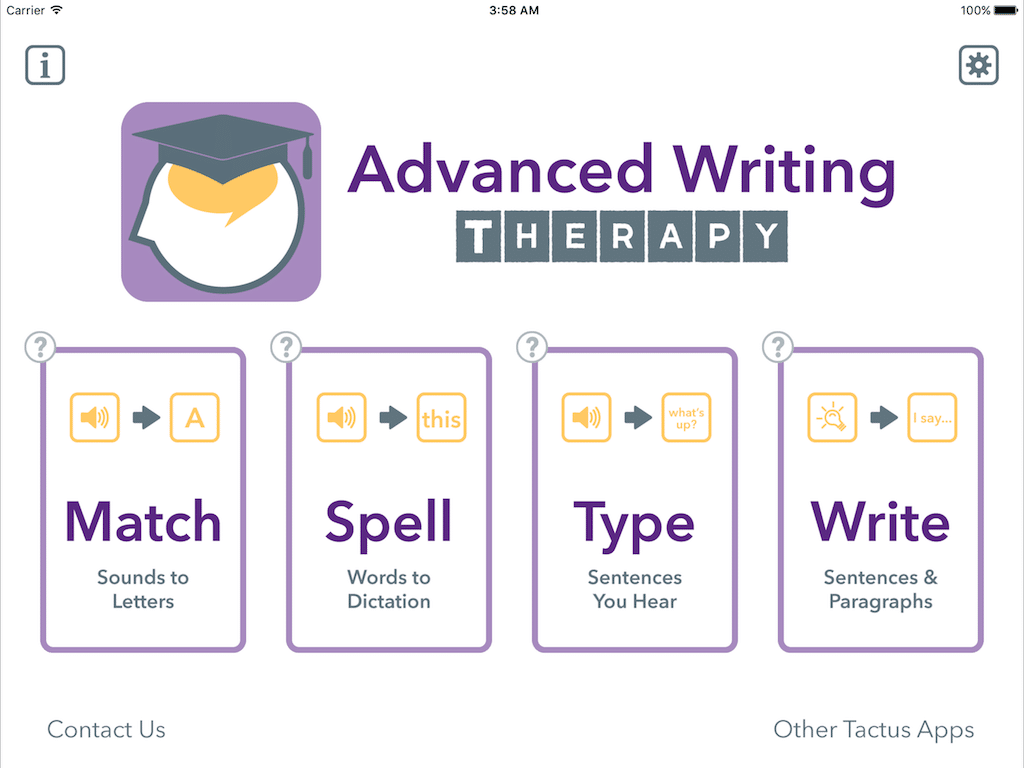 Type words, sentences, & paragraphs in 4 activities for written communication:
Match: Hear a sound and select the letter or letters that go with it
Spell: Listen to common words before typing them
Type: Key in the 1- to 8- word sentence you hear
Write: Generate your own ideas to answer writing prompts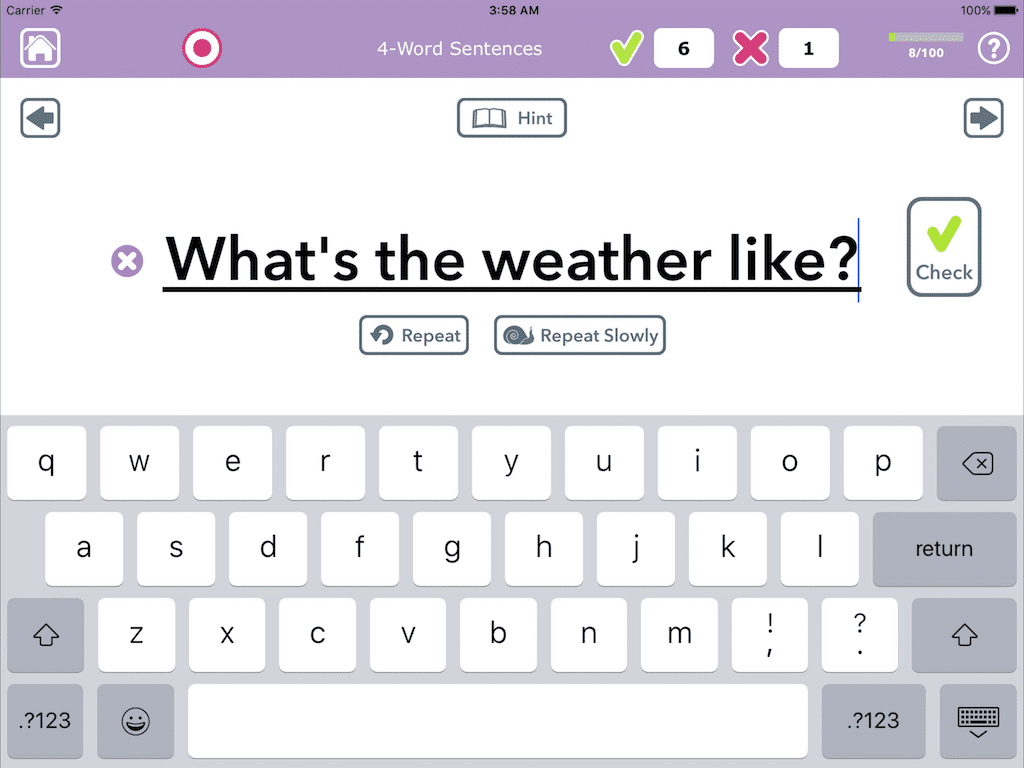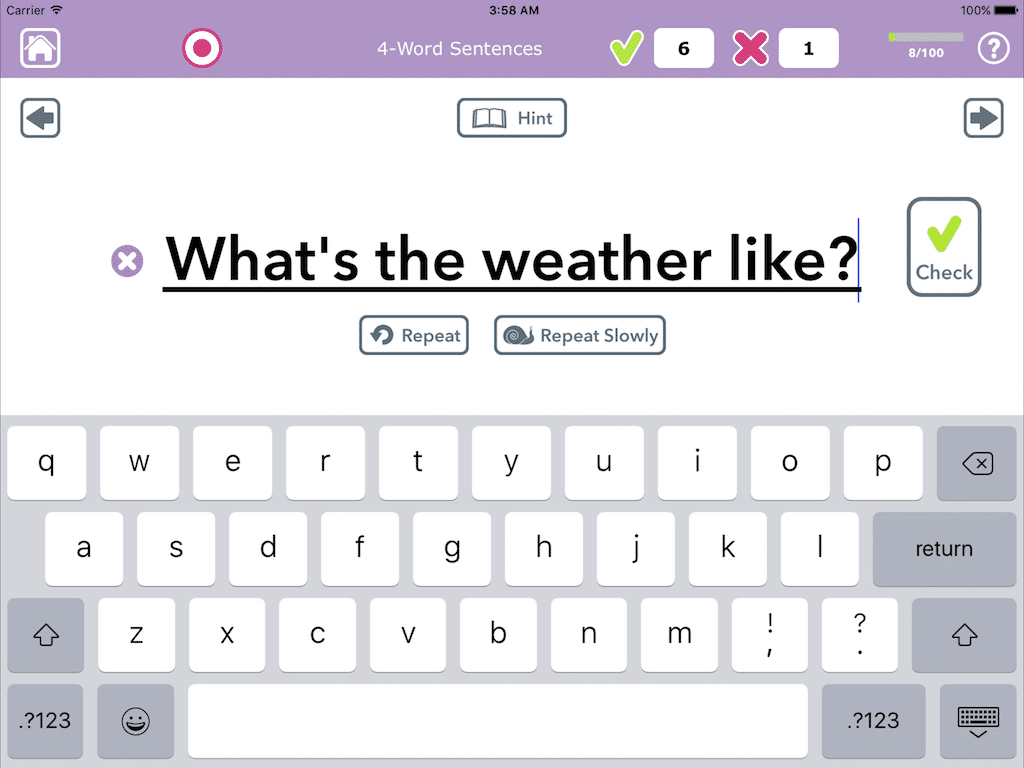 Supports are there for you when you need them to build independence and success:
Keywords for each letter/sound
Multiple-choice options
Copy the answer
Word bank to select from
Highlighted errors
Audio and recording
All the Tactus Therapy apps are designed by a certified speech-language pathologist and are based on research and clinical best practices. Learn more about the evidence behind this app.
Try Before You Buy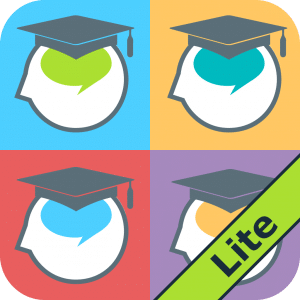 Advanced Language Therapy Lite
Download Advanced Therapy Lite for free on your iOS or Android device for a sample of the full version. The Lite version allows you to try all 4 apps with a limited set of exercises in each activity. The full version gives you thousands more for unlimited practice.
Don't Forget to Download Your
FREE USER GUIDE
Get the most out of this app when you have all the power user tips & step-by-step instructions. Fill out the form so we can send your free PDF user guide straight to your inbox!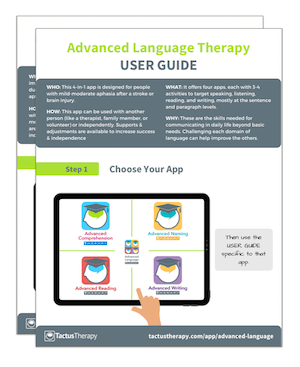 In addition to receiving your free download, you will also be added to our mailing list. You can unsubscribe at any time. Please make sure you read our Privacy Policy and Terms & Conditions.
Start using this app or save with a bundle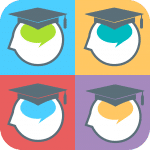 Advanced Language Therapy
Take aphasia therapy to the sentence level & beyond with 4 apps that strengthen listening, talking, reading, & writing.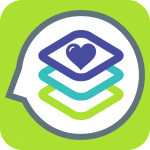 Tactus Aphasia Essentials
Get 8 powerful apps to cover all levels of aphasia with two 4-in-1 apps in this money-saving iOS app bundle. Incredible value!