Build confidence in communication using
the art of conversation!
So much of speech therapy focuses on communicating basic needs or functional vocabulary, but people really want to talk about their thoughts & feelings and share their experiences & ideas with others. So why not use conversation to help them do just that?
If your clients or a loved one have difficulty expressing themselves clearly, Conversation Therapy can help. Giving you plenty of engaging topics and questions to discuss, you can work on communication strategies in structured conversations you'll both enjoy.
Conversation Therapy can be used to improve:
Answer thought-provoking questions about topics of interest using gestures, writing, drawing, words, sentences, devices, smooth or clear speech, organized thoughts, or socially-appropriate language. The goals and strategies are yours to decide once you get the conversation going.
See how much more motivating therapy becomes when you spark curiosity and reveal intelligence by talking about the things that matter most.
See Conversation Therapy In Action
Useful at Home, Essential at Work
Do you know your loved one so well you don't even need to talk?
This app gives you new things to talk about so you can practice together
Discover what fun & meaningful discussions can feel like again
Train in your role as a listener and a partner – conversation takes two!
Do you ever struggle to think of things to talk about in therapy?
Get your clients talking, then shape their speech with your treatment
Mature topics don't talk down to adults and older kids
You'll have thought-provoking stimuli at the ready for any goal
Here's What People are Saying about
Conversation Therapy
A wealth of materials inside!
One of the most thorough therapy apps yet!
This is a must have for all SLPs!!!!!
I absolutely love Conversation Therapy! 
Top 5 apps for Autism in High School
A new favorite in my SLP bag of tricks
Fabulous for developing and practicing conversational skills!
I find myself using this app more and more
Great app for lots of speech goals
One of the finest Tactus apps ever!
Just what we've been asking for!
What You'll Get in
Conversation Therapy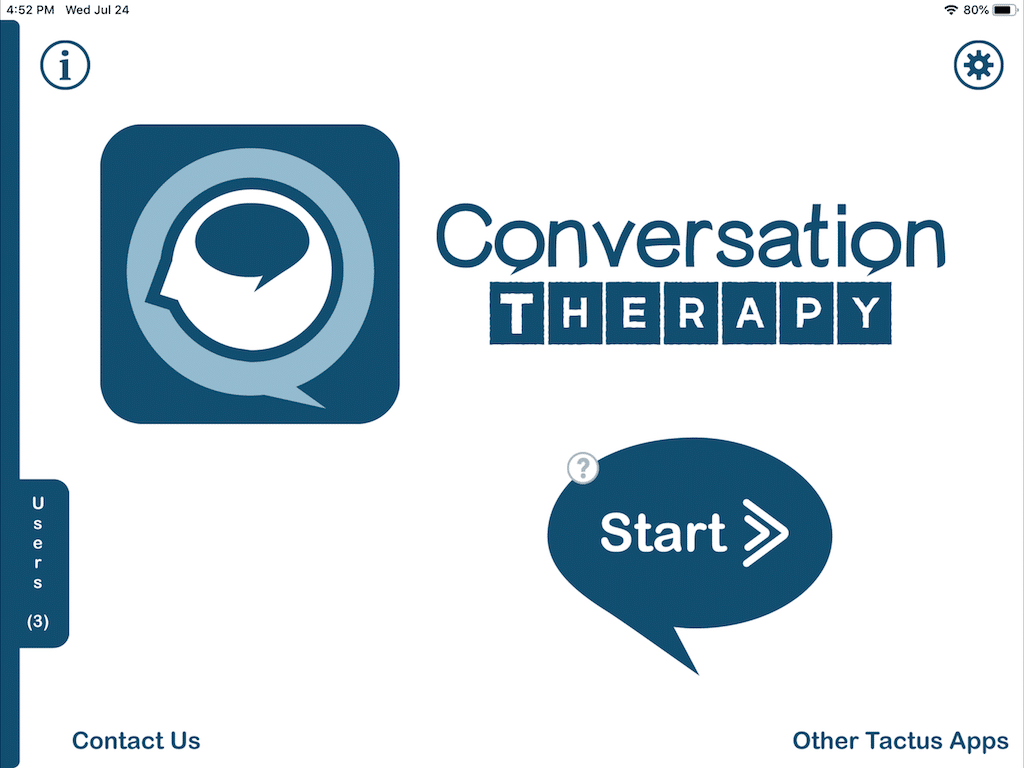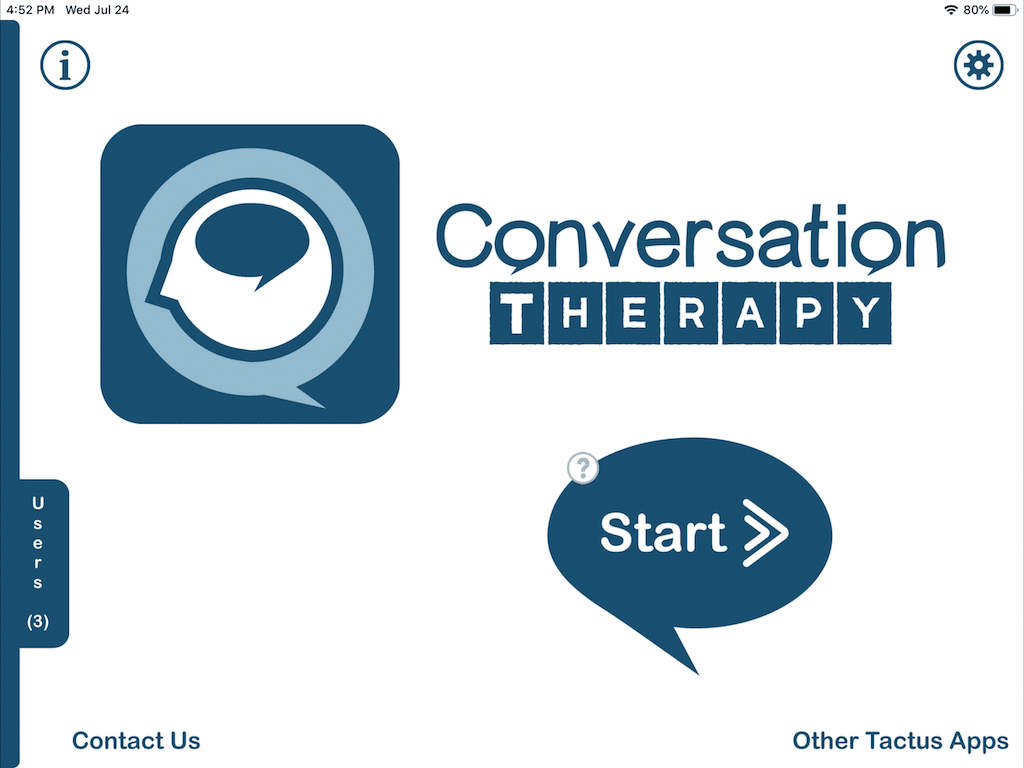 Thousands of questions on hundreds of topics that engage people in conversation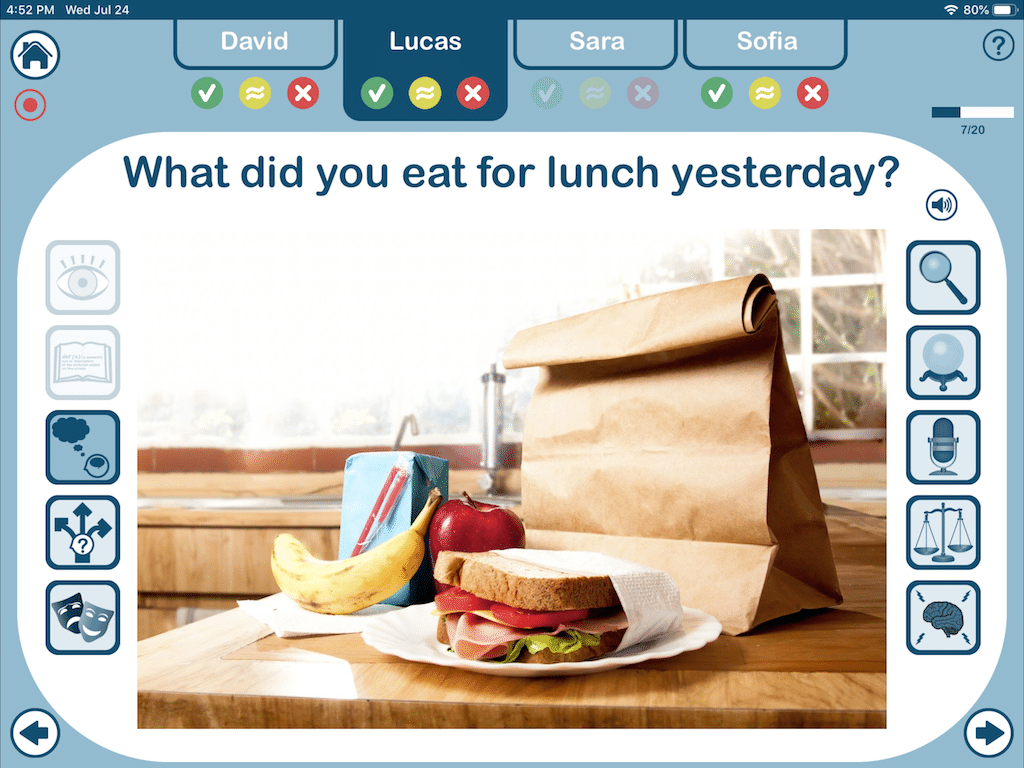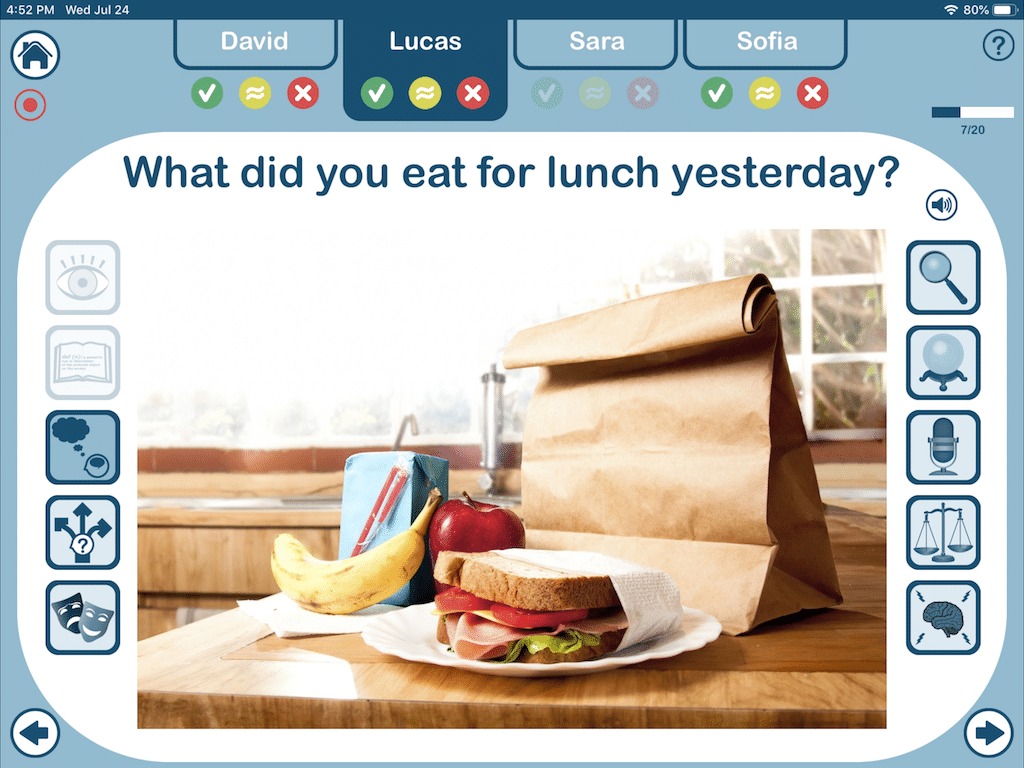 Run groups of up to 4 people at a time with separate scoring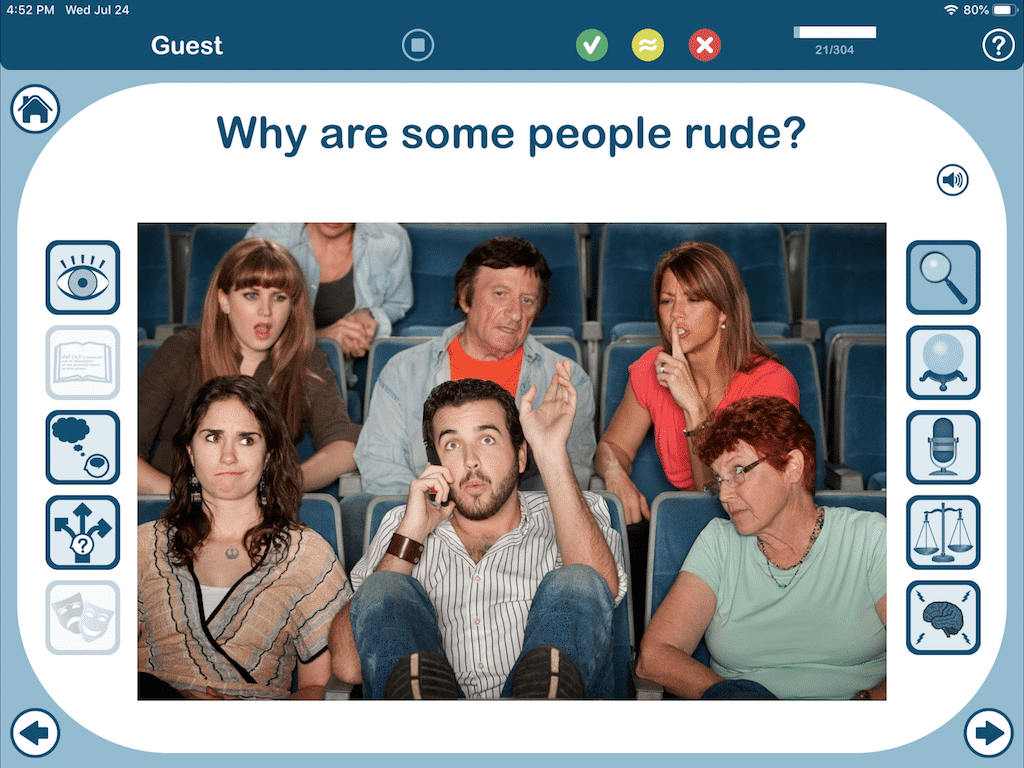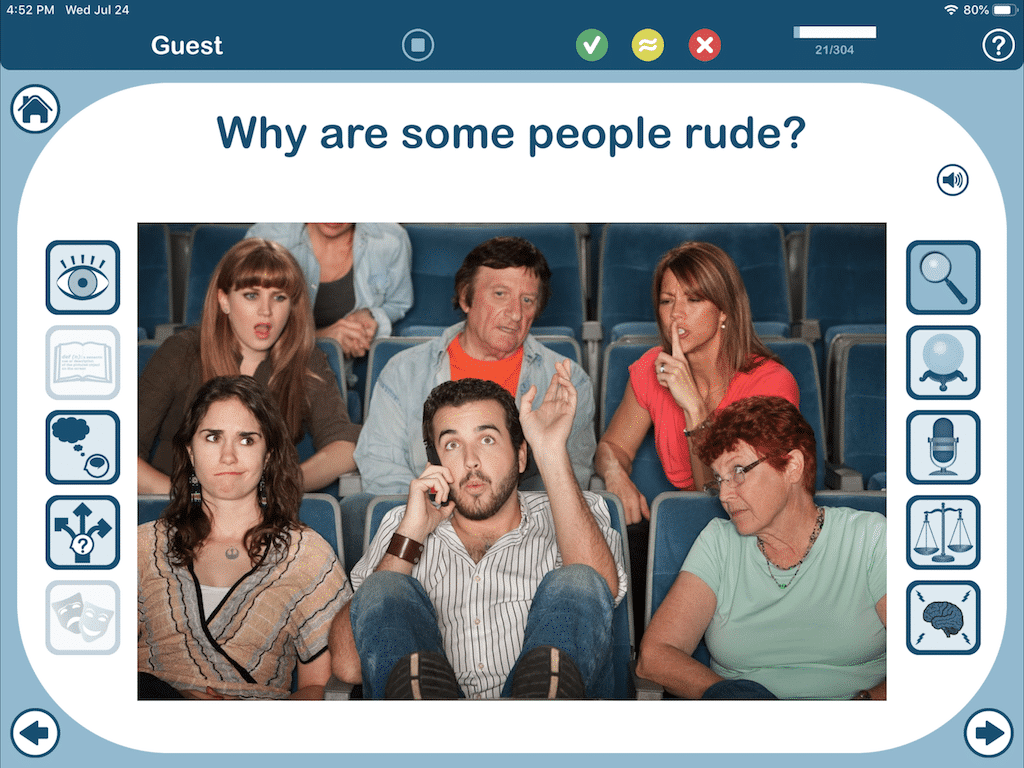 Individual sessions start quickly with a Guest profile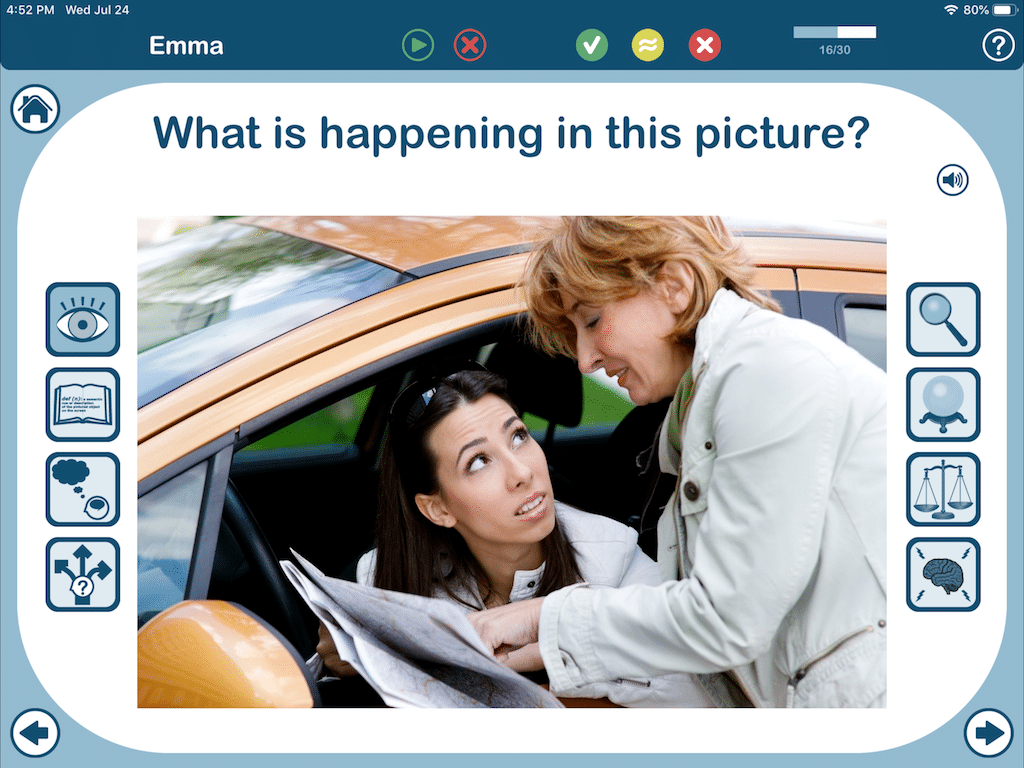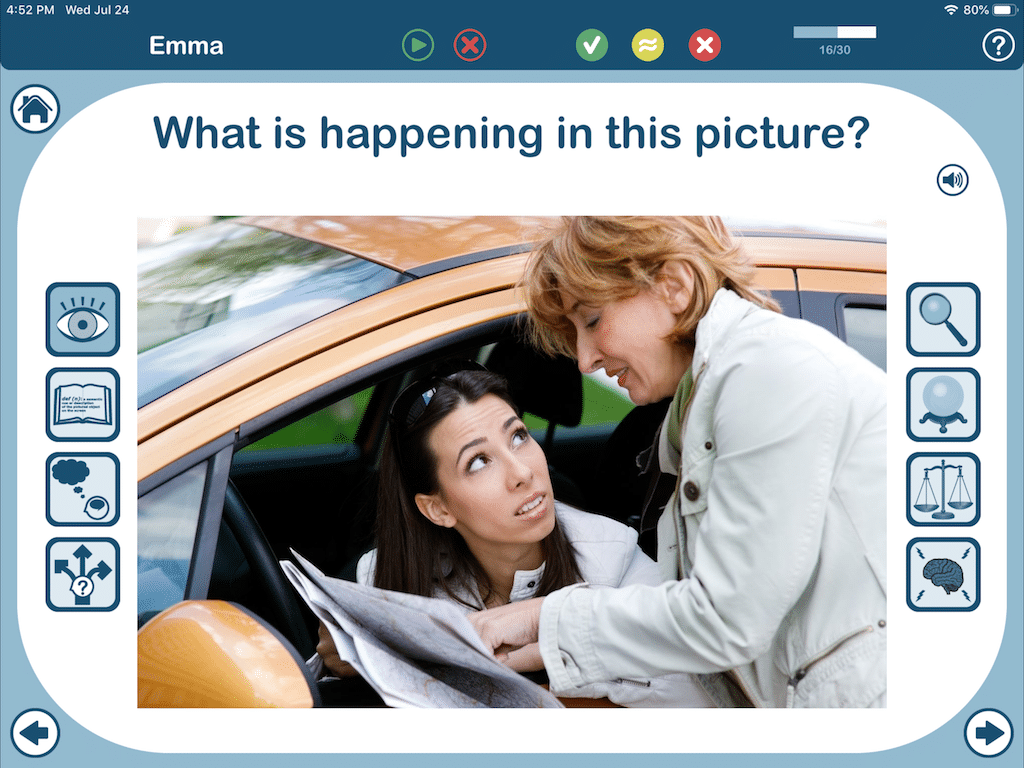 Easier questions are on the left: Describe, Define, Remember, Decide, & Feel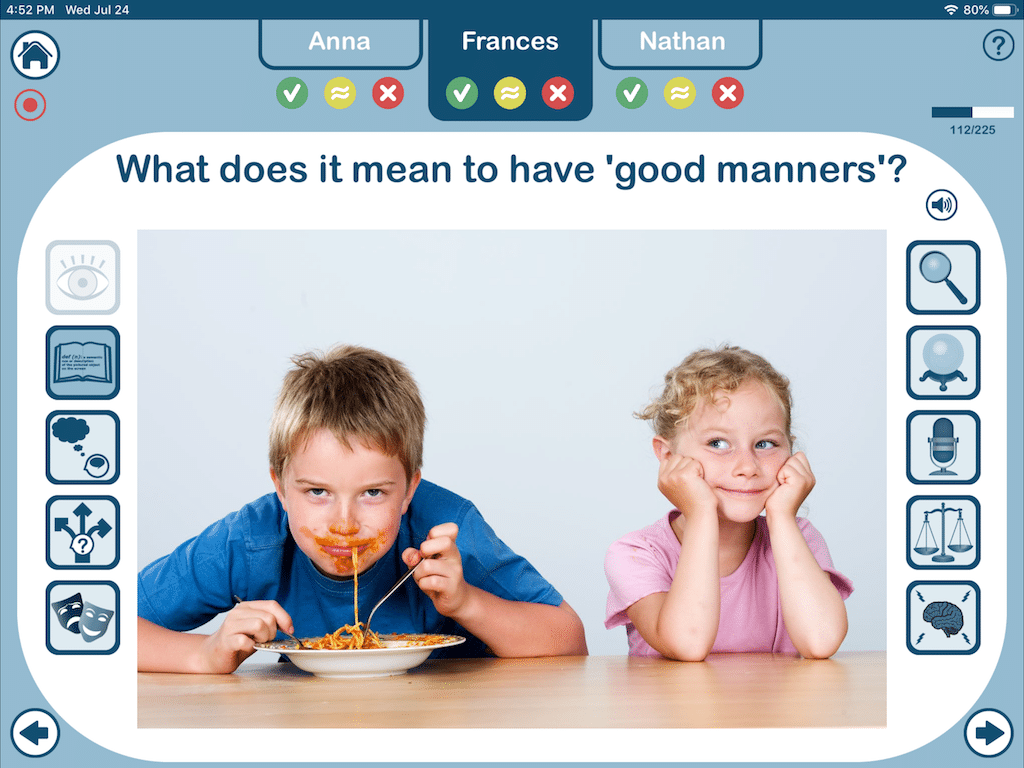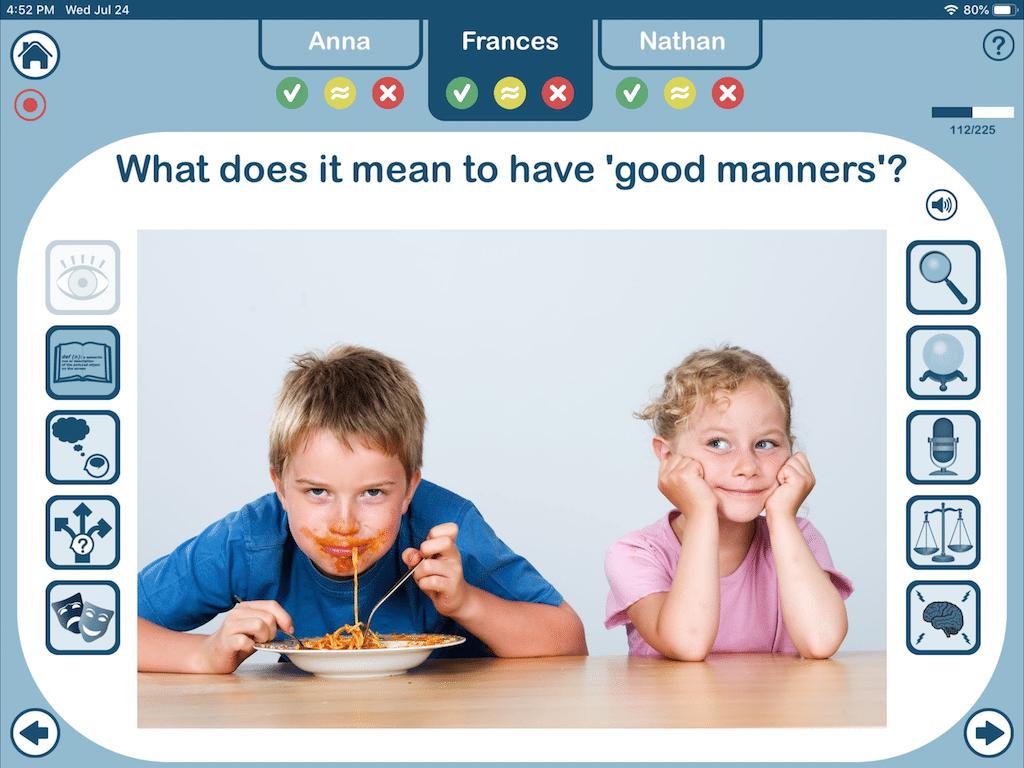 Harder questions are on the right: Infer, Predict, Narrate, Evaluate, & Brainstorm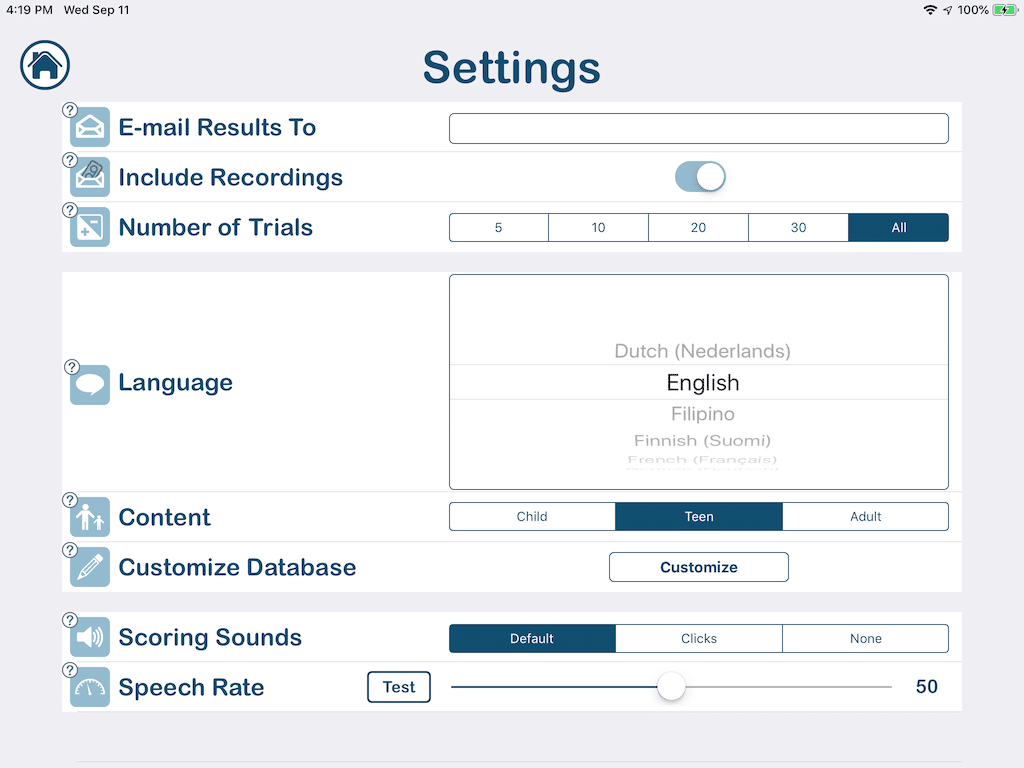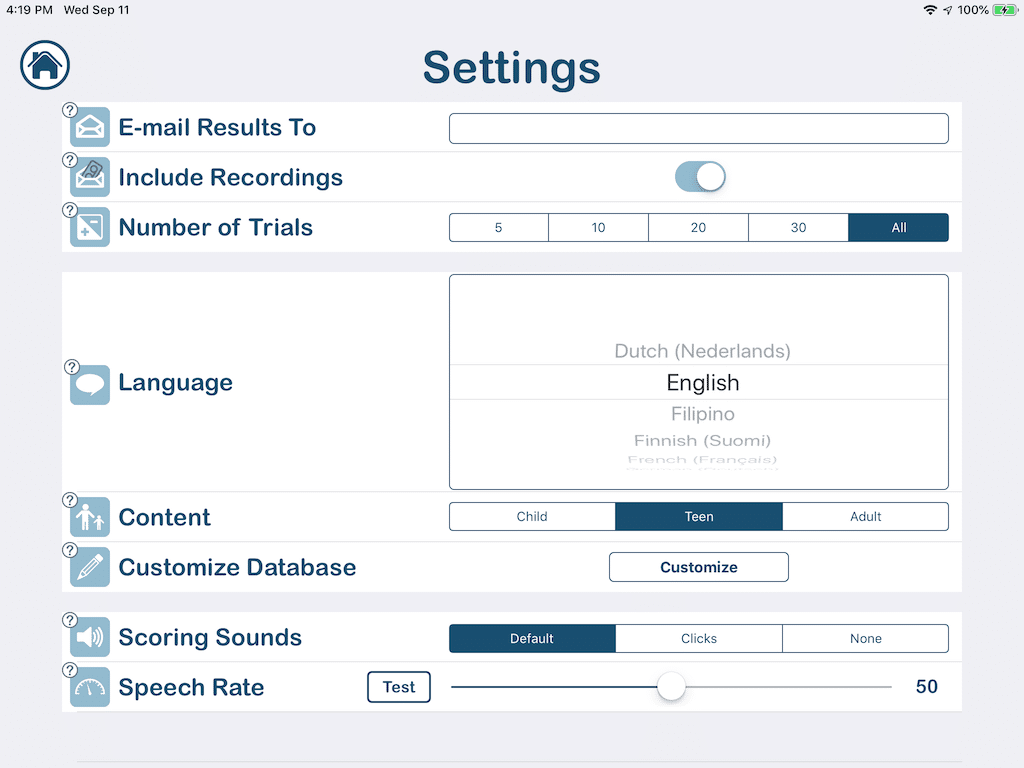 Adjust the app with 10 different languages, content filtered by age froup, and scoring sounds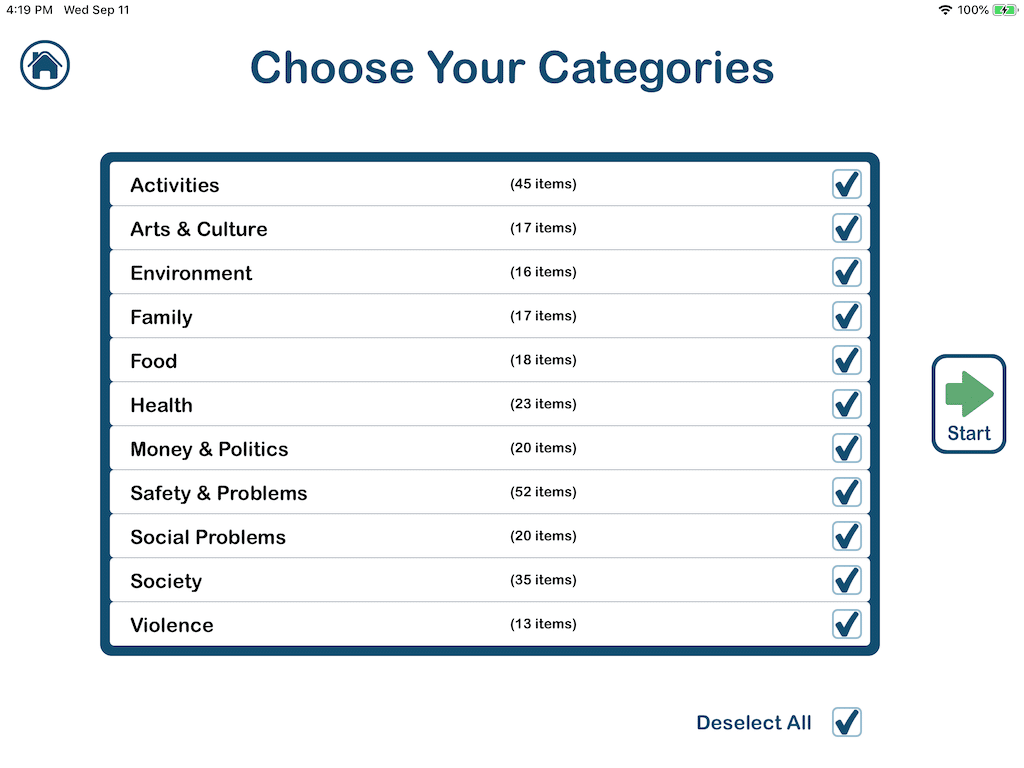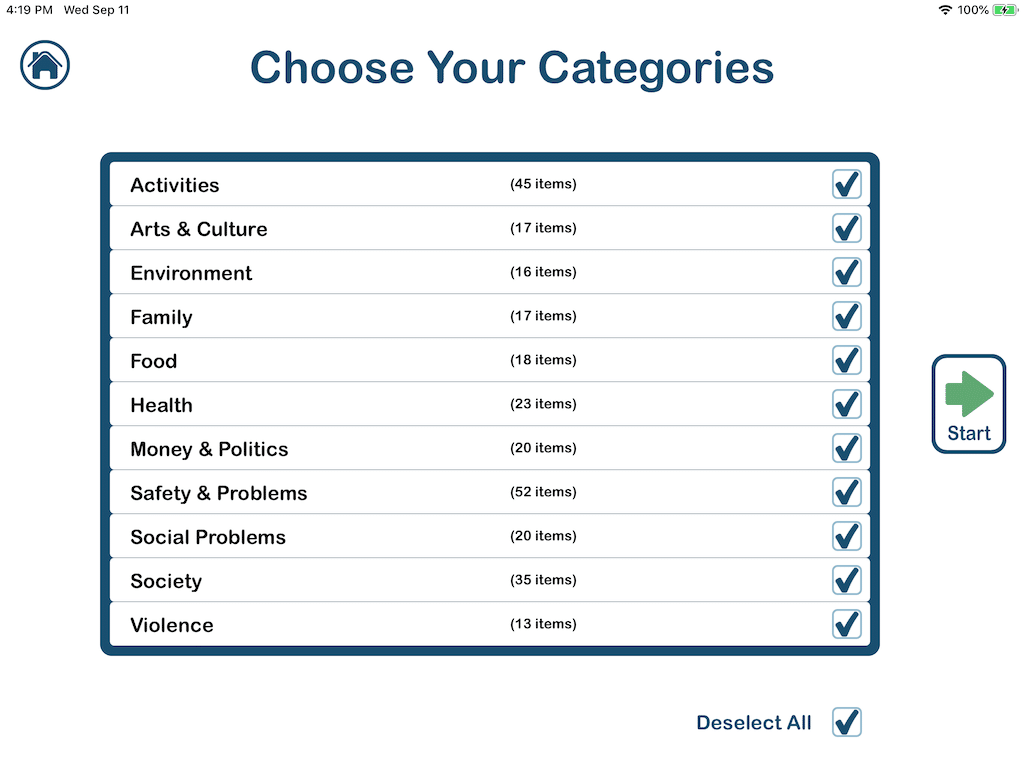 12 Categories cover the most frequently-discussed areas of life – including useful "Safety & Problems" for cognitive rehab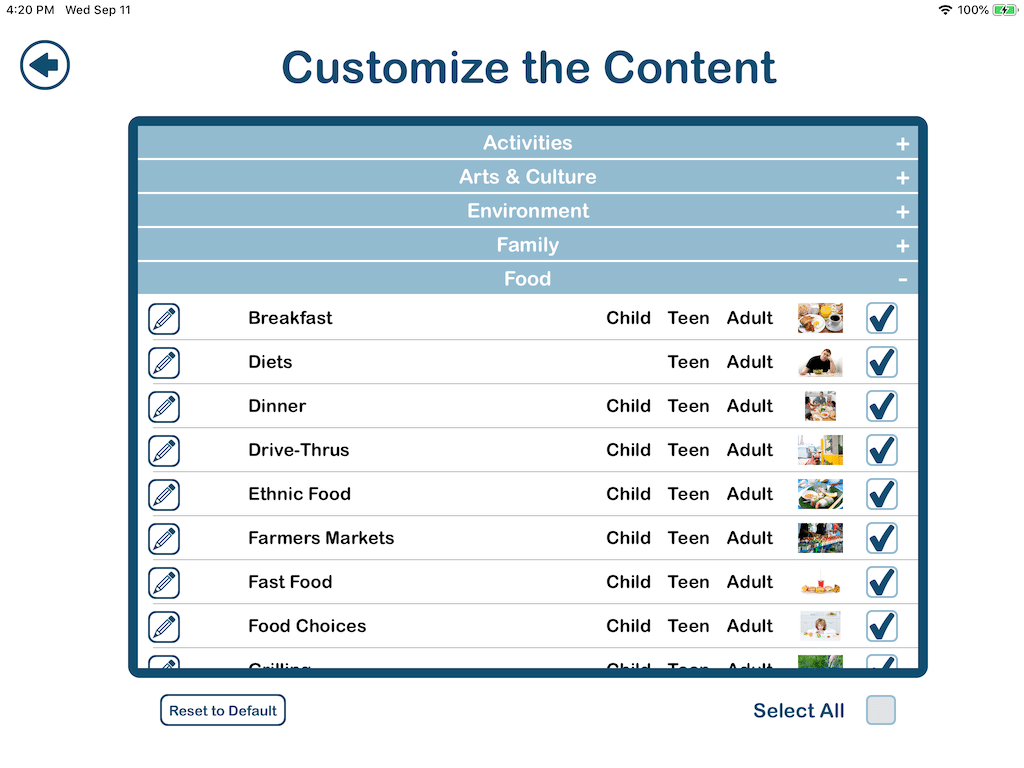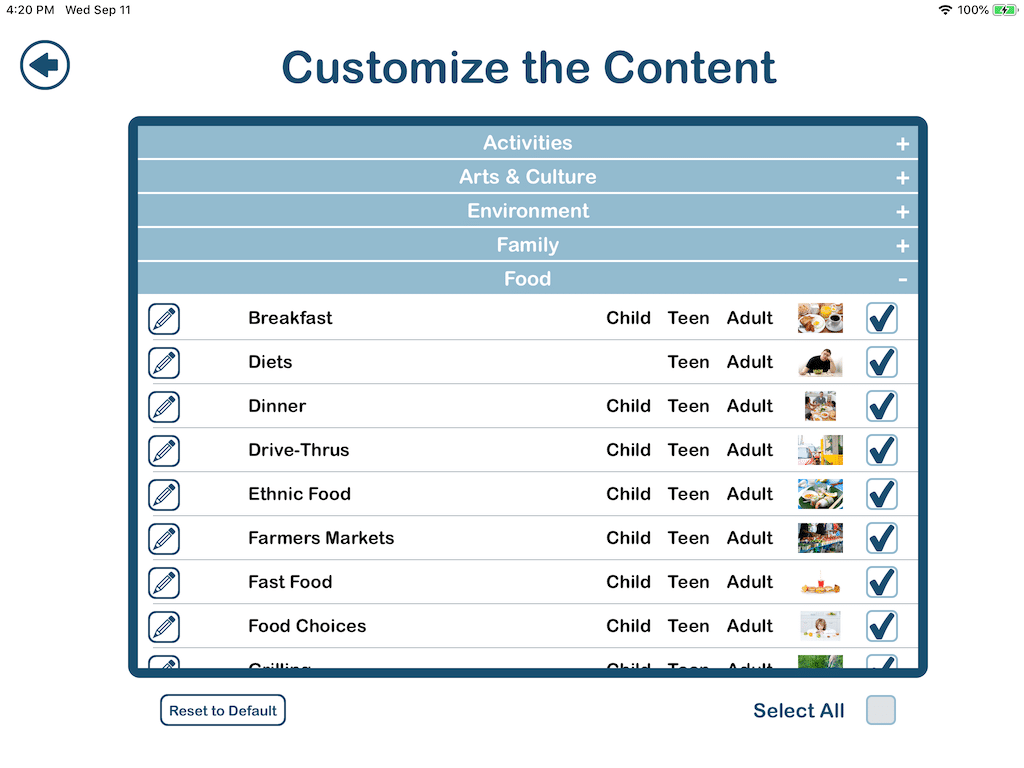 Customize any topic in the app, or turn off the ones you don't want to appear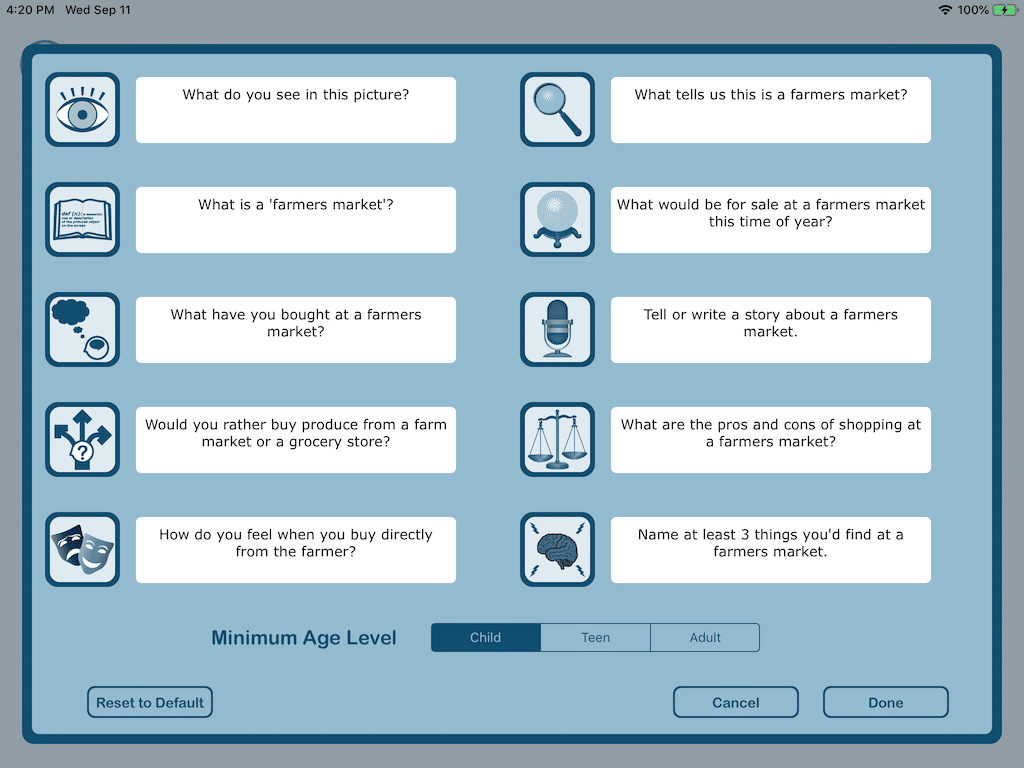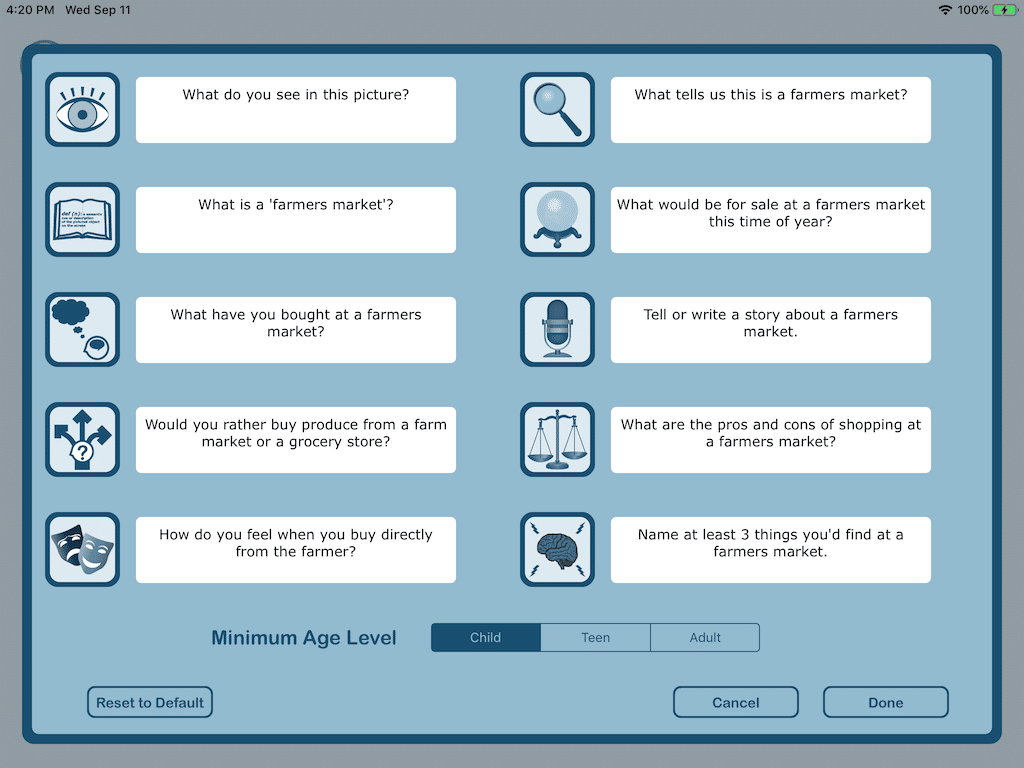 Rewrite any question to suit your needs, or simply tap the question to hide it and make up your own on the fly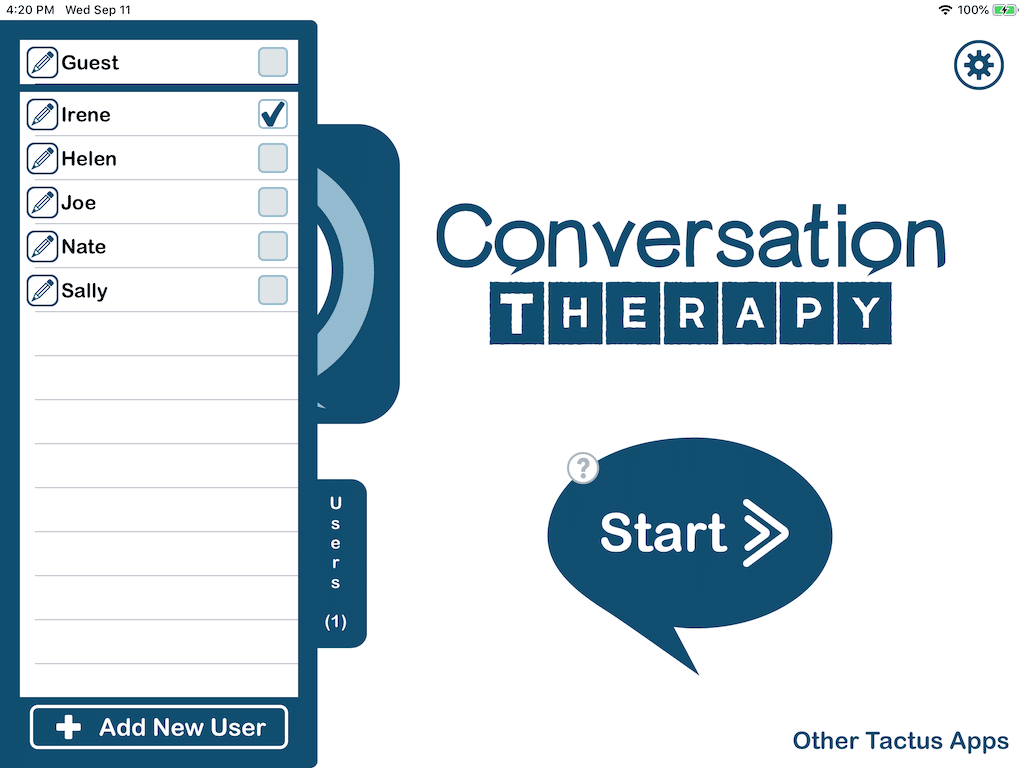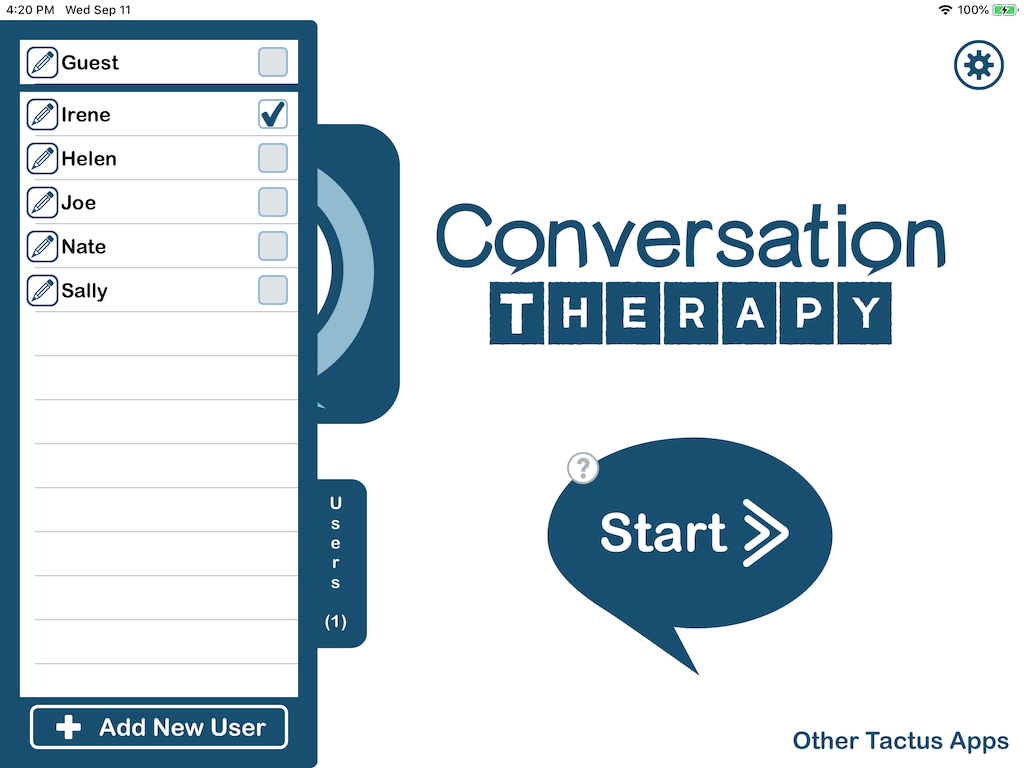 Add names to run group sessions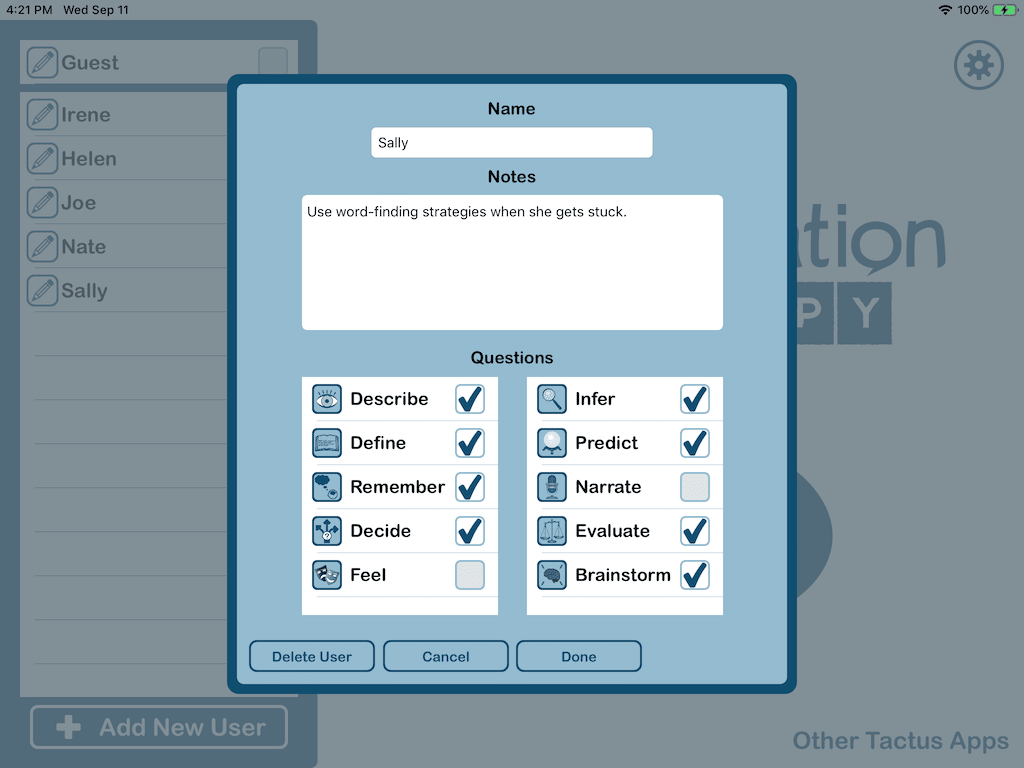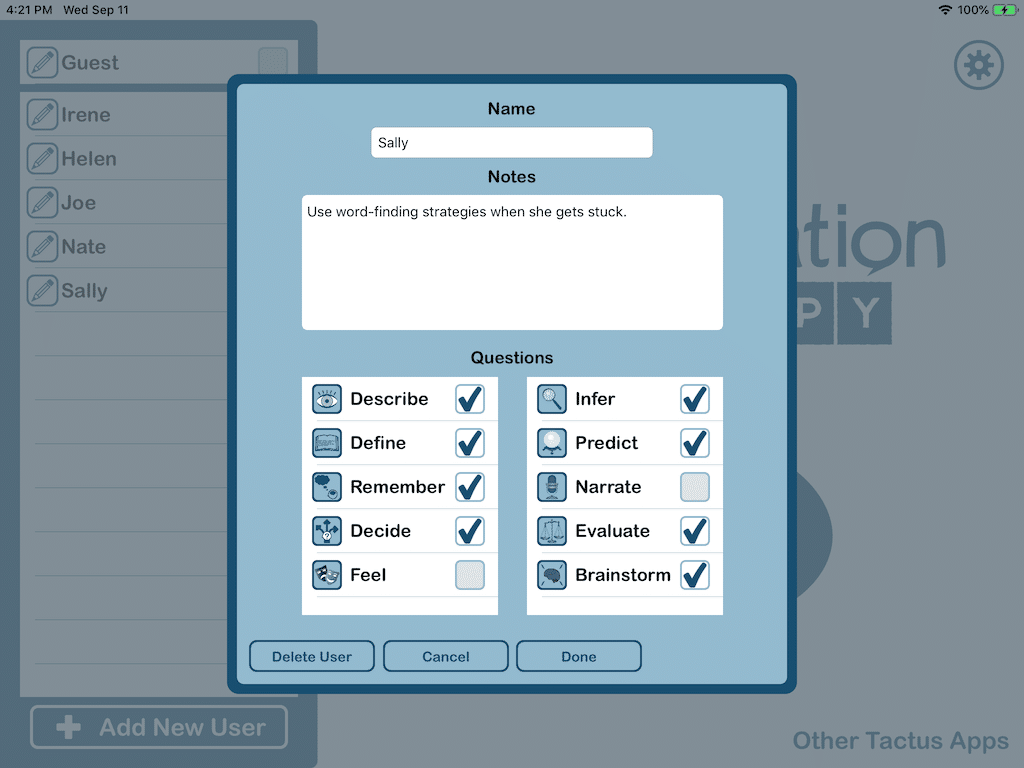 Personalize which questions each person sees, and remind yourself of their goal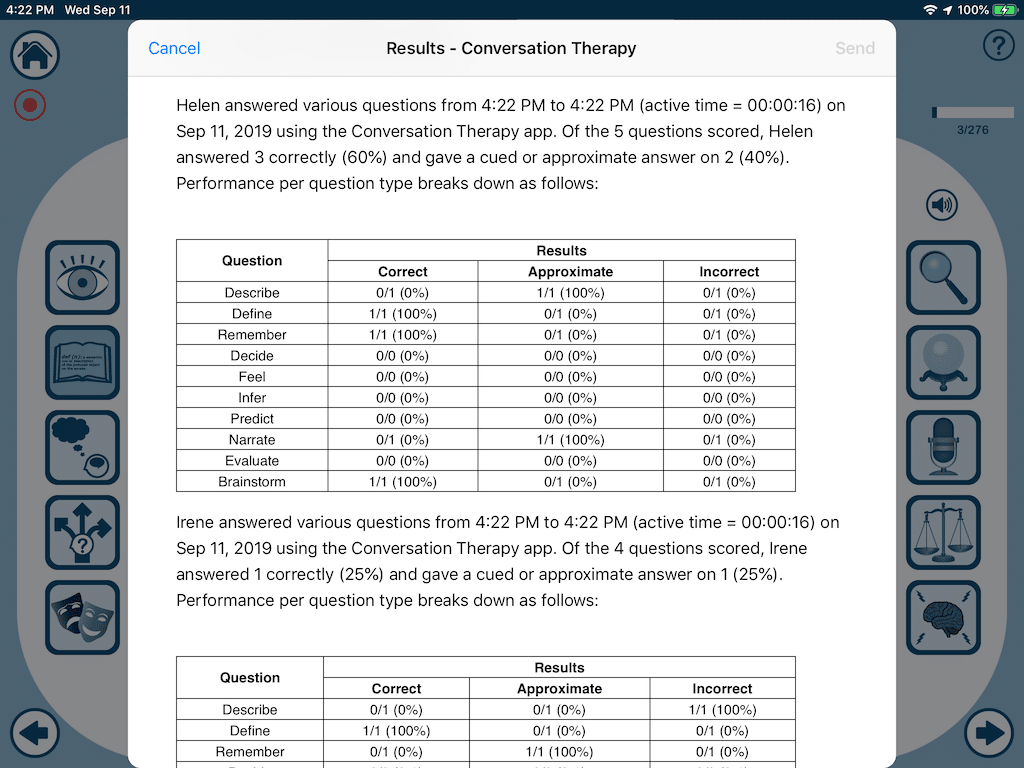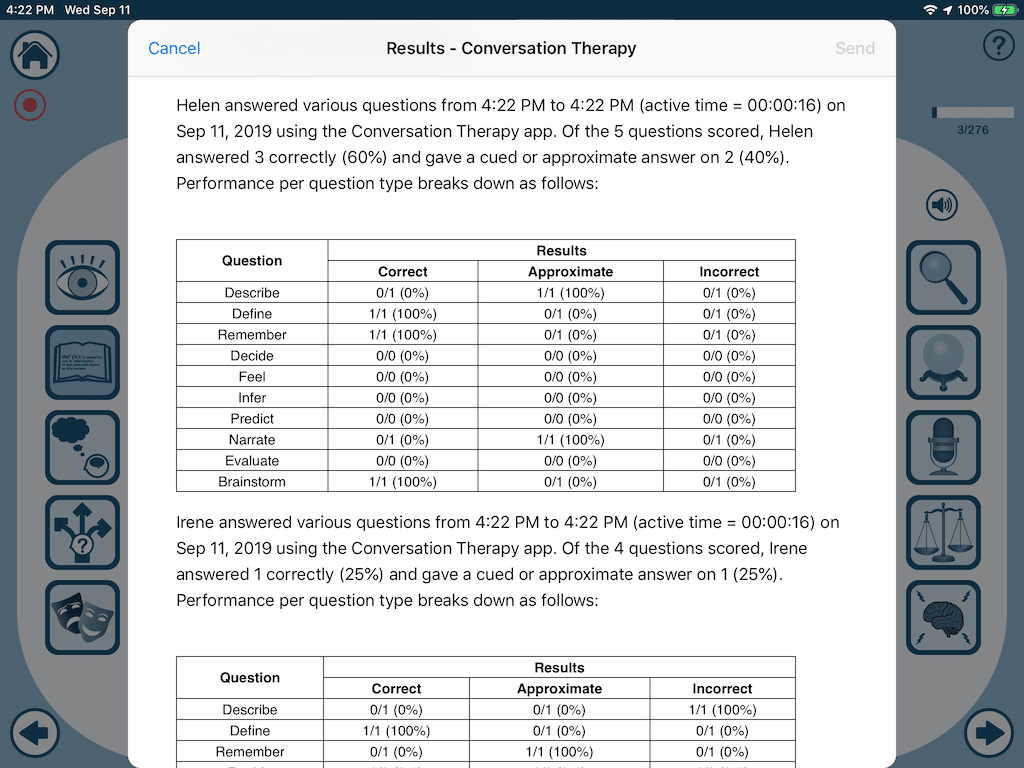 Professional reports for you to e-mail, print, or save
All the Tactus Therapy apps are designed by a certified speech-language pathologist and are based on research and clinical best practices. Learn more about the evidence behind this app.
Start using this app or save with a bundle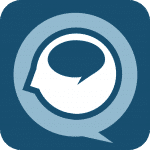 Conversation Therapy
Engage in real-life discussions with pictures & questions that get people talking to practice communication strategies.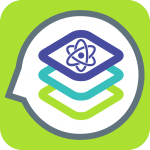 Tactus Aphasia Elements
Round out your aphasia toolbox with 6 of our specialty therapy apps together at an amazing price with this iOS app bundle.