You know how many people have trouble talking after a stroke? That's a condition called aphasia.
We make speech therapy apps that give stroke survivors the intensive practice they need to get better.
These are the same professional tools that medical speech-language pathologists are using to provide effective rehabilitation in hospitals and clinics around the world.
I'm trying to help myself or a loved one.
Show me how I can speed recovery at home.
I am a speech-language professional.
Tell me how I can better help my clients at work.
Take Control of Your Therapy in 3 Easy Steps:
Trusted Tools for Speech Therapy for Adults
Helps my husband tremendously!
Tactus apps are so well-designed & user-friendly…they are my go-to apps!
Tactus takes the guesswork out of providing evidence-based treatment
These apps are wonderful!
Tactus is the leading brand for apps for adults
I'm thrilled to recommend your apps, they make my day easier!
Use apps that work.
Independent research shows that using Tactus Therapy apps for just 20 minutes a day for 4 weeks can cause significant improvements in stroke survivors with chronic aphasia. Now that's powerful!
Thank you for helping others. Here's a free gift for you.
I'm helping my loved one get better.
Learn 50 things you can do right now to help a person struggling with aphasia.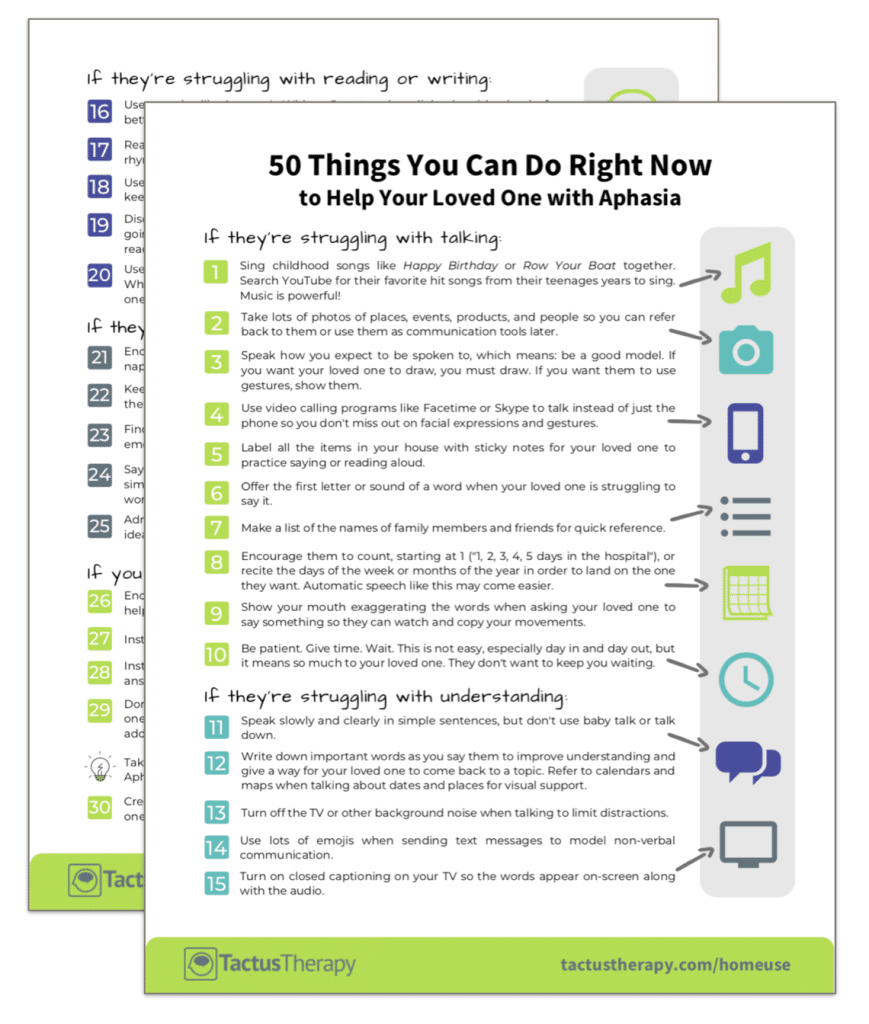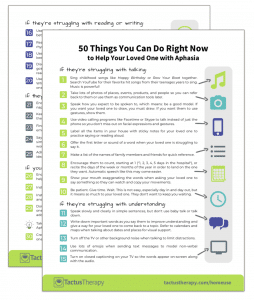 I want better outcomes for my clients.
Grab a guide to evidence-based treatments that will help your aphasia clients communicate.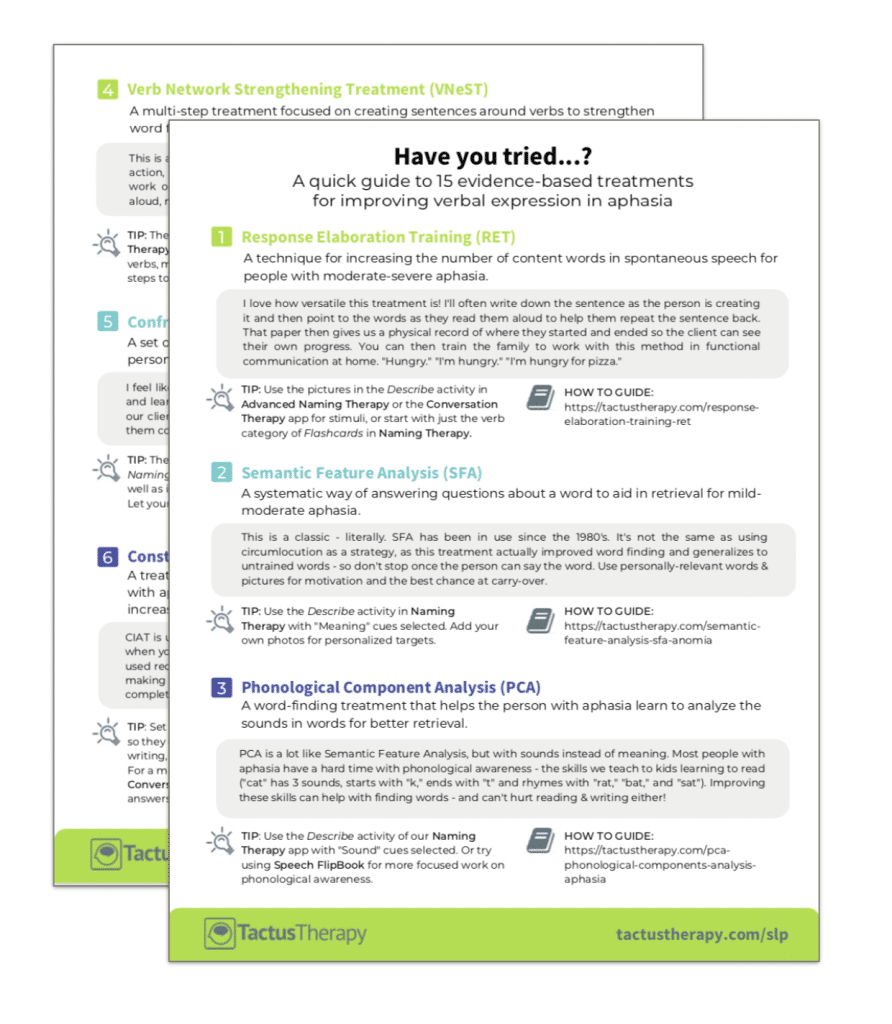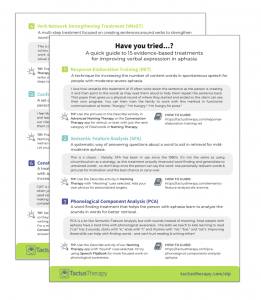 Endless variety. Amazing support.