Speed recovery from a stroke
with four apps in one
Language Therapy 4-in-1 is a professional speech therapy app that targets all four areas of spoken and written language at the word level, combining these four unique apps into one powerful app at a 25% discount:
Research shows that using this app for just 20 minutes a day for 4 weeks can significantly improve chronic aphasia. Add your own words and pictures, or use the hundreds included in each app in English, Spanish, French, and German.
Find out why this is our most popular app when you download it for yourself!
See Language Therapy In Action
Practice at Home or Use at Work
Progress doesn't have to stop just because therapy ends
Use for at least 20 minutes daily to get the intensity you need to improve
Built-in recommendations point you to the next steps
Treatment plans & home programs have never been easier
Use evidence-based treatments for moderate-severe aphasia
Data and reports are automatic, leaving you free to teach and cue
Here's What People are Saying about
Language Therapy
This app is a life saver!
I use this app most therapy days
What You'll Get in
Language Therapy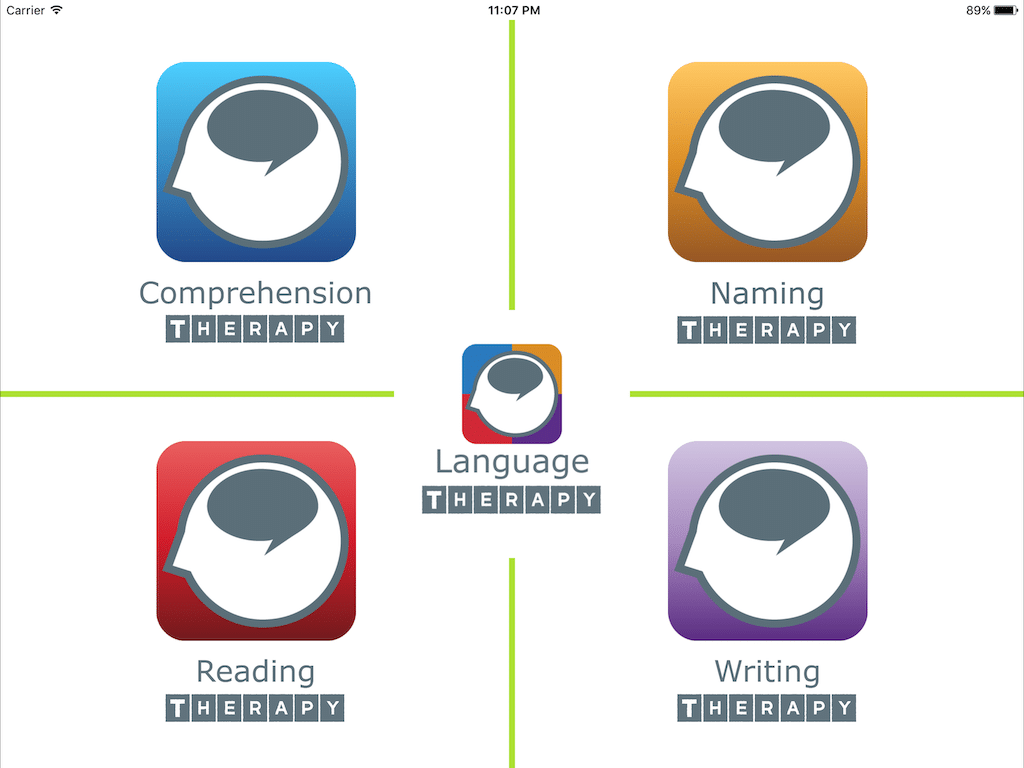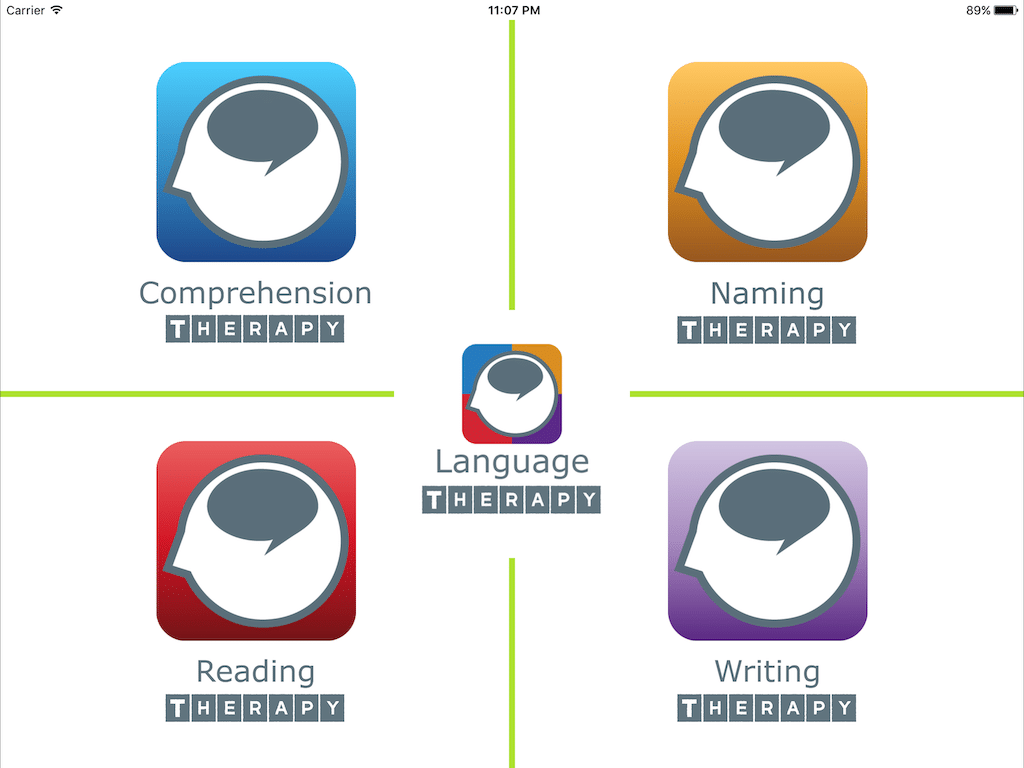 Four apps provide thousands of speech therapy exercises for independent or guided use
All 4 apps contain: the same core set of professional photos, distraction-free backgrounds, clear feedback, & hints
Every app lets you personalize your exercises, gives you recommendations, & creates detailed reports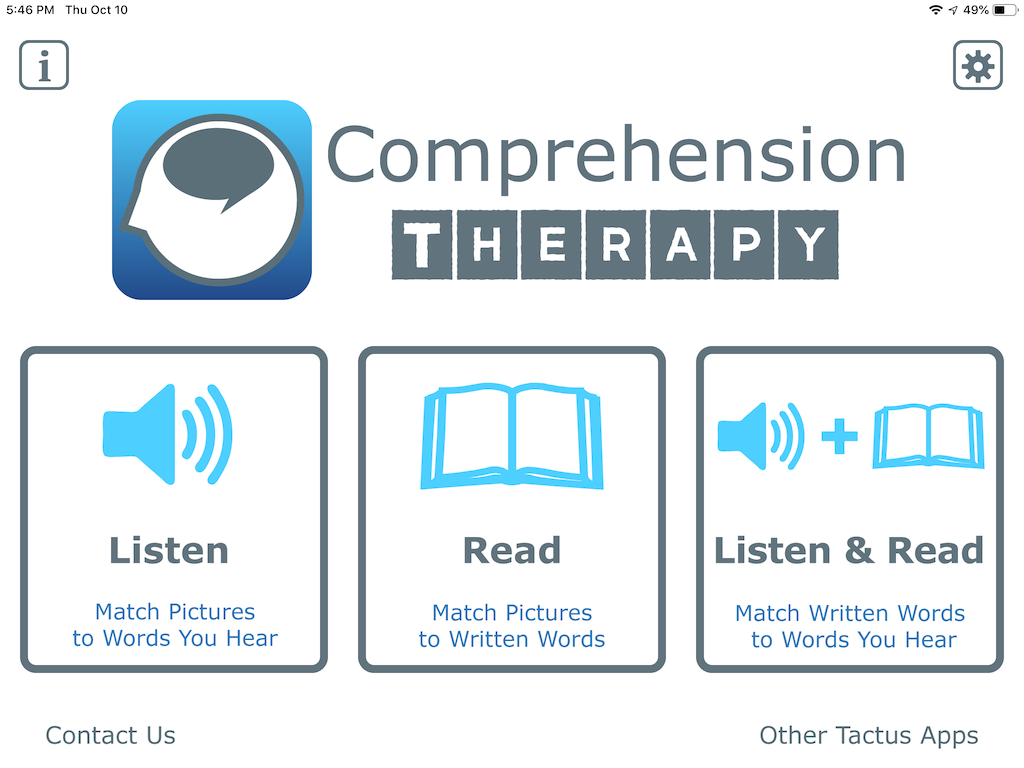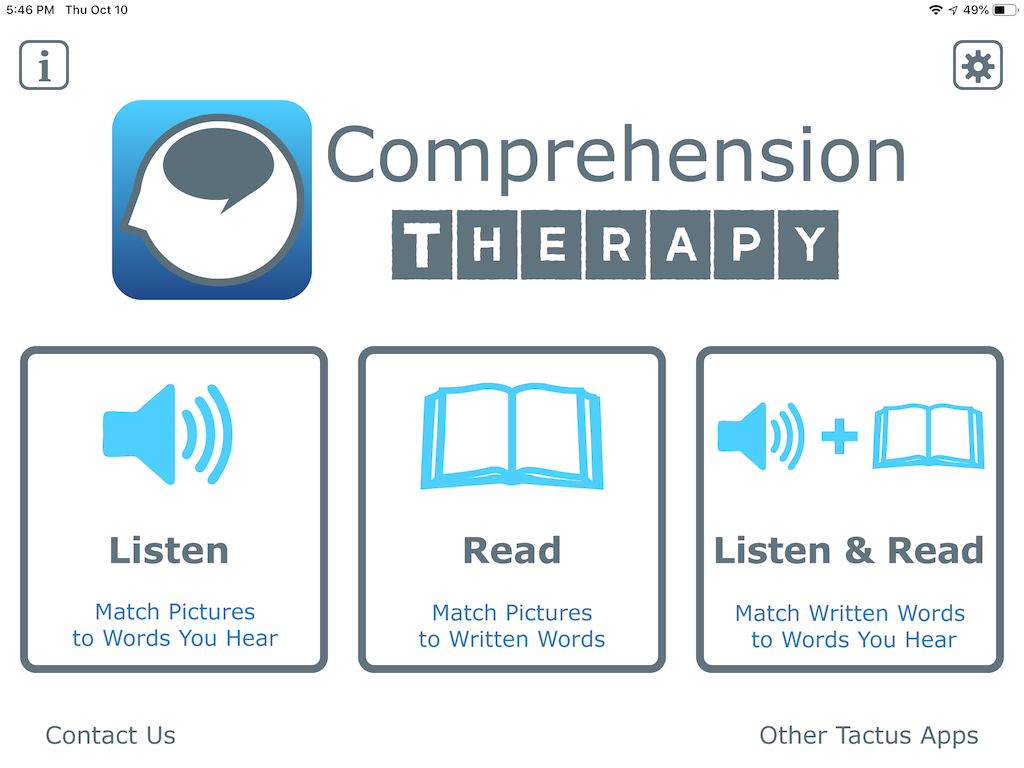 Practice understanding words with 3 activities to improve listening & reading:
Listen: Hear a word & select the picture
Read: See a word & touch the photo
Listen & Read: Hear a word & find the same printed word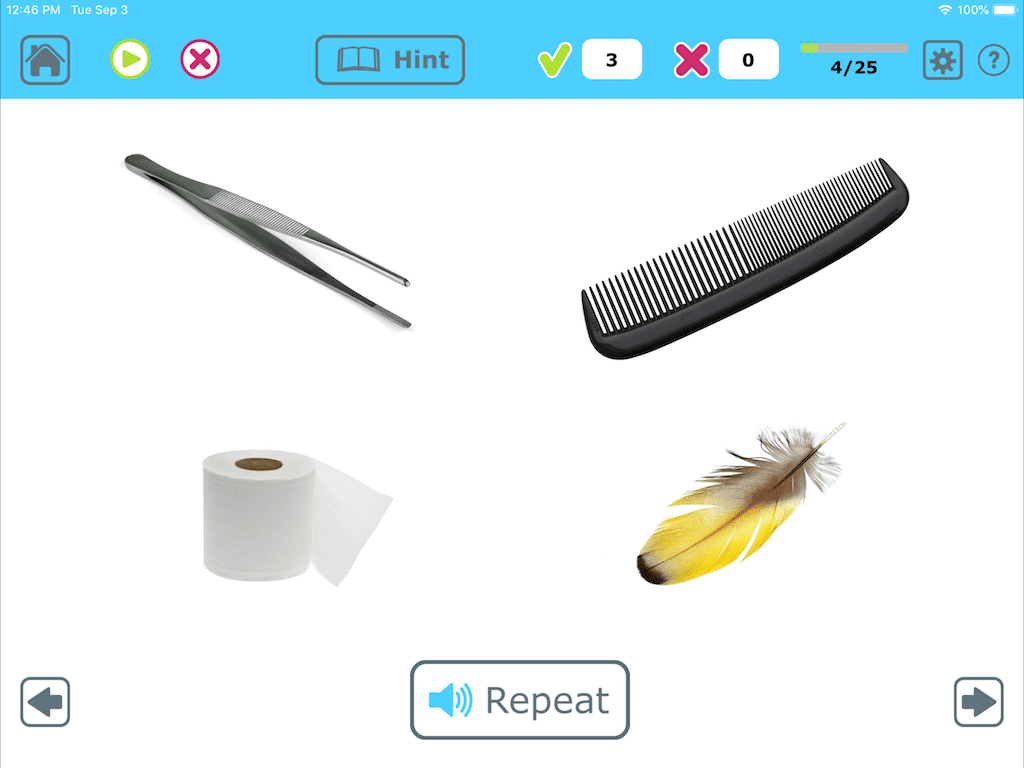 Customize the app to any level:
Difficulty: how related the concepts are
Field Size: how many choices there are, from 2 to 6, or auto-adjust
Categories: 10 categories of nouns, plus verbs & adjectives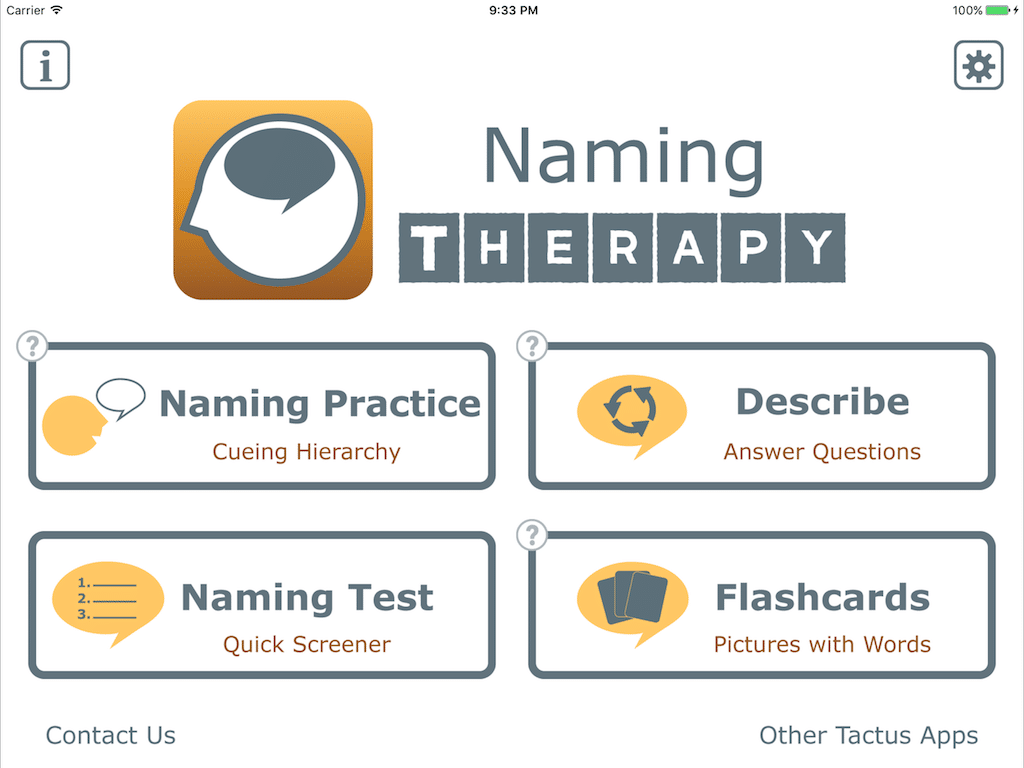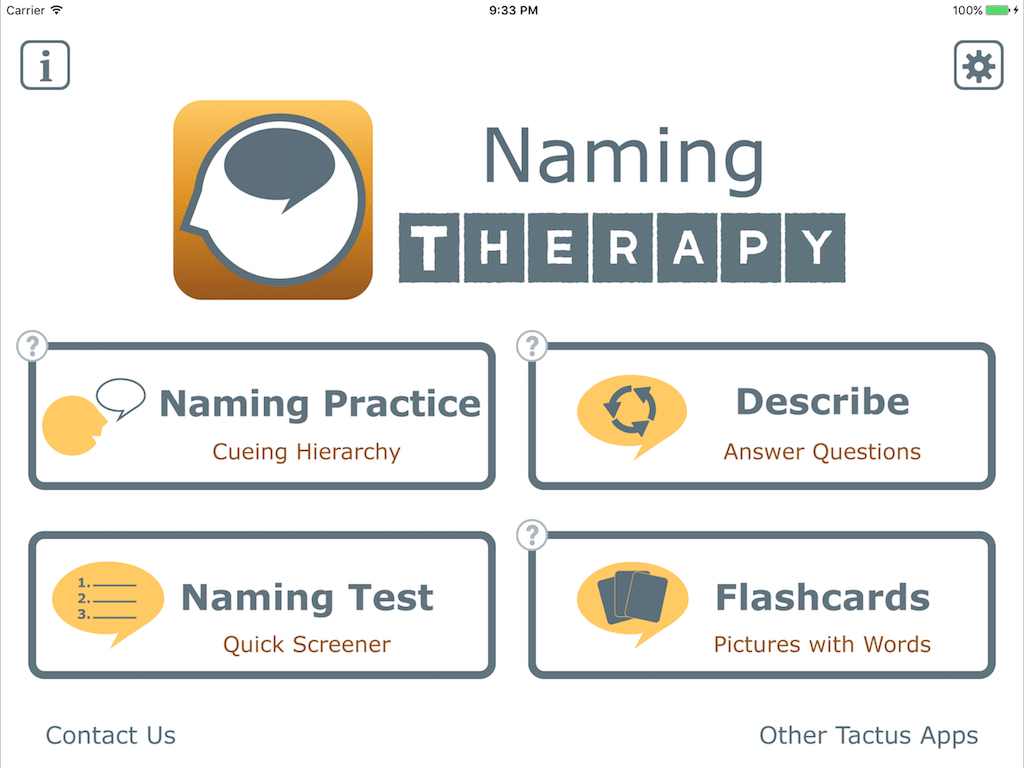 Improve word-finding skills with 4 activities targeting verbal expression:
Naming Practice: Say what you see, using a cueing hierarchy to help
Describe: Analyze the meaning and sounds of a pictured word
Naming Test: Quickly assess naming skills in a fixed-order screener
Flashcards: Design your own therapy tasks with a flexible picture deck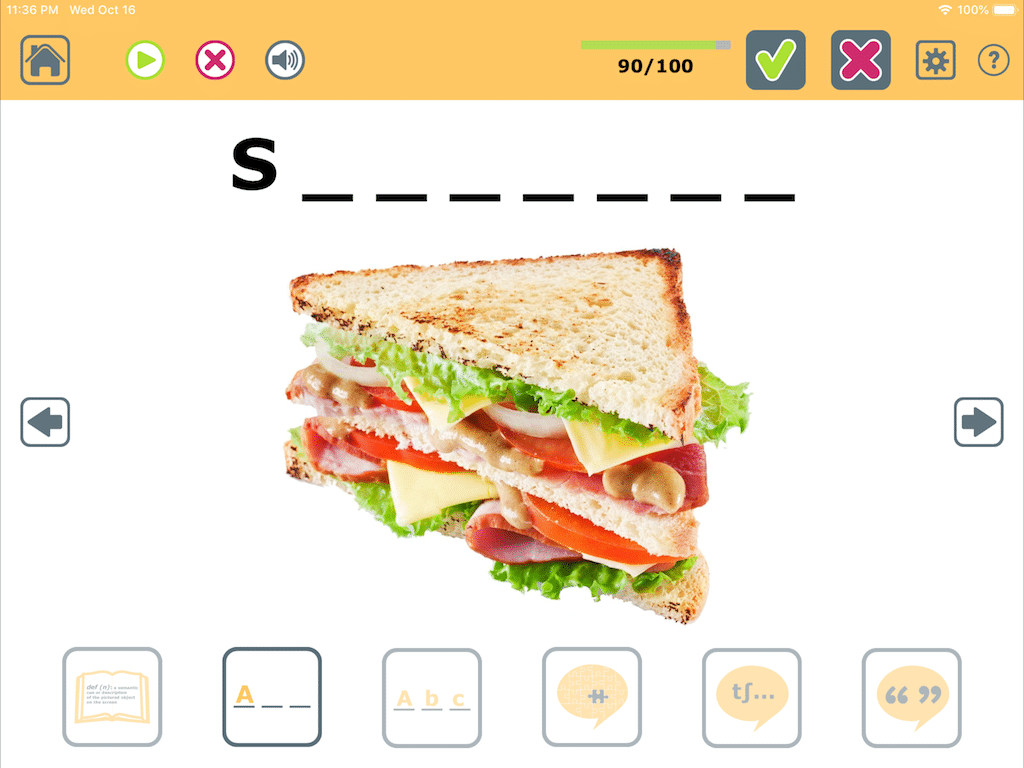 Build independence using the cues. Never before have people with aphasia been able to decide when & which cues they receive.
Evidence-based treatments like SFA, PCA, & RET are easy with this app.
Add your own photos to name your family members, pets, favourite foods, or whatever matters to you.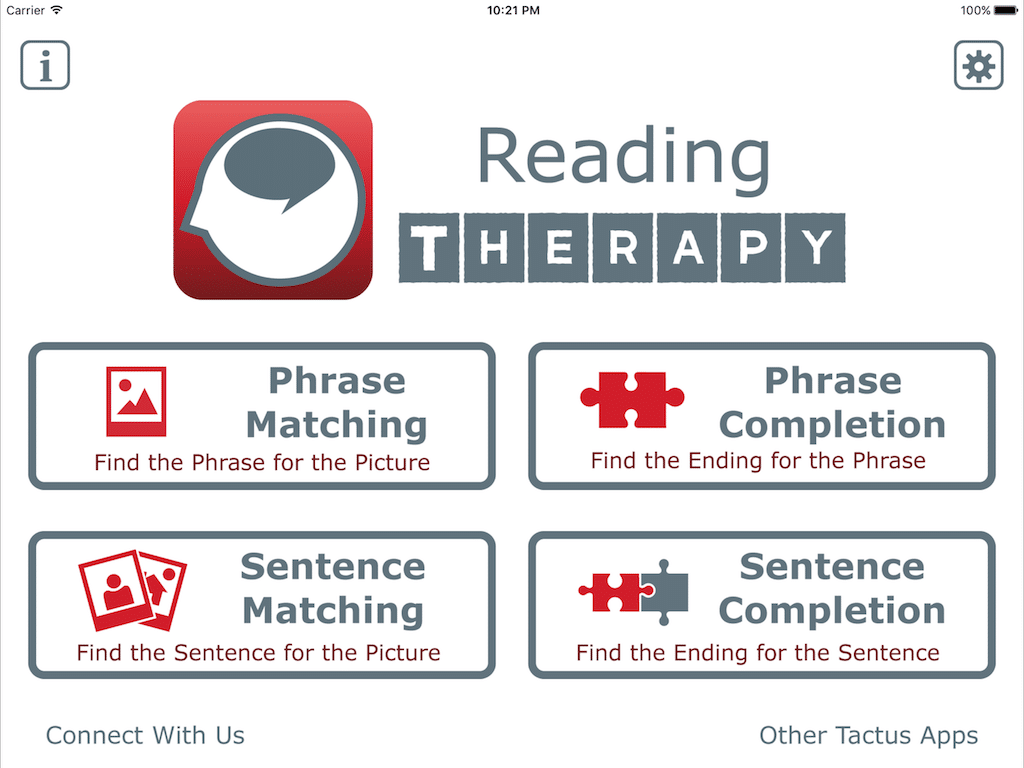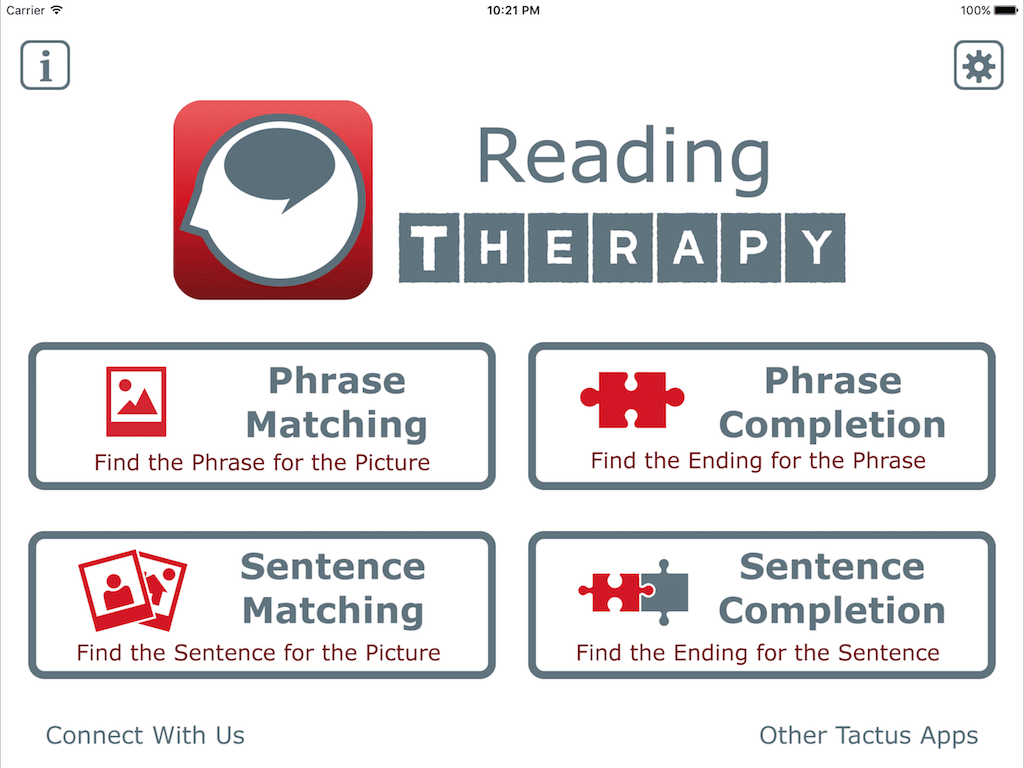 Read phrases & sentences in 4 activities designed for adult rehab:
Phrase Matching
Phrase Completion
Sentence Matching
Sentence Completion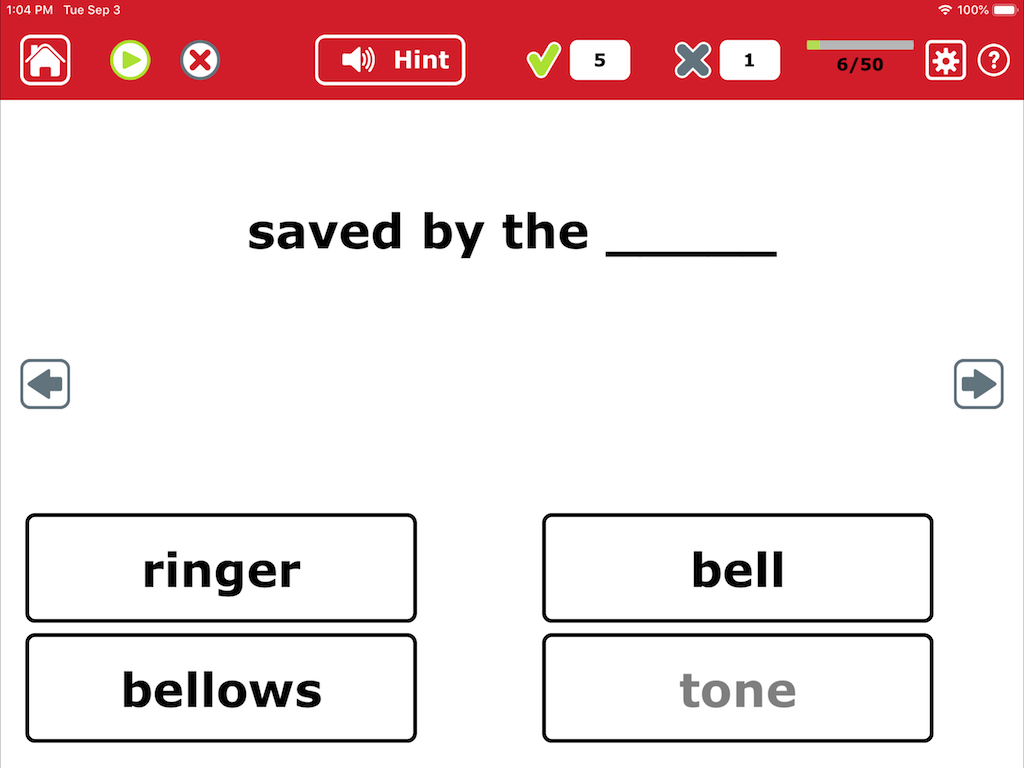 Adjustable to improve as you do:
2, 3, or 4 options
Audio supports as hints
Read aloud for extra practice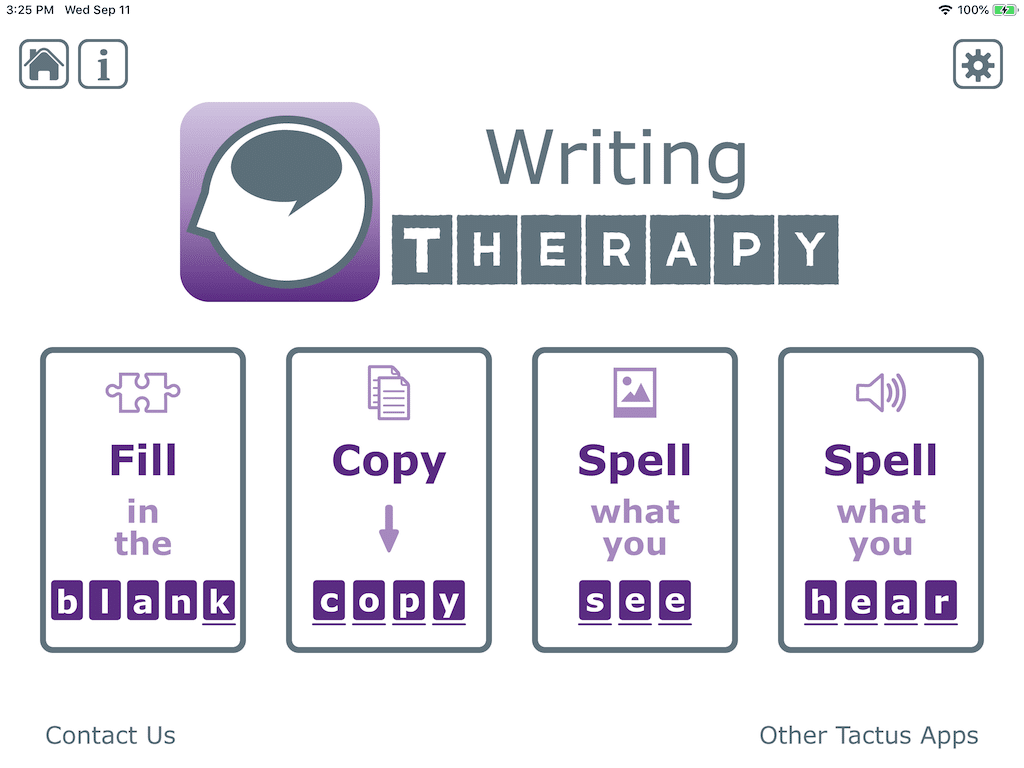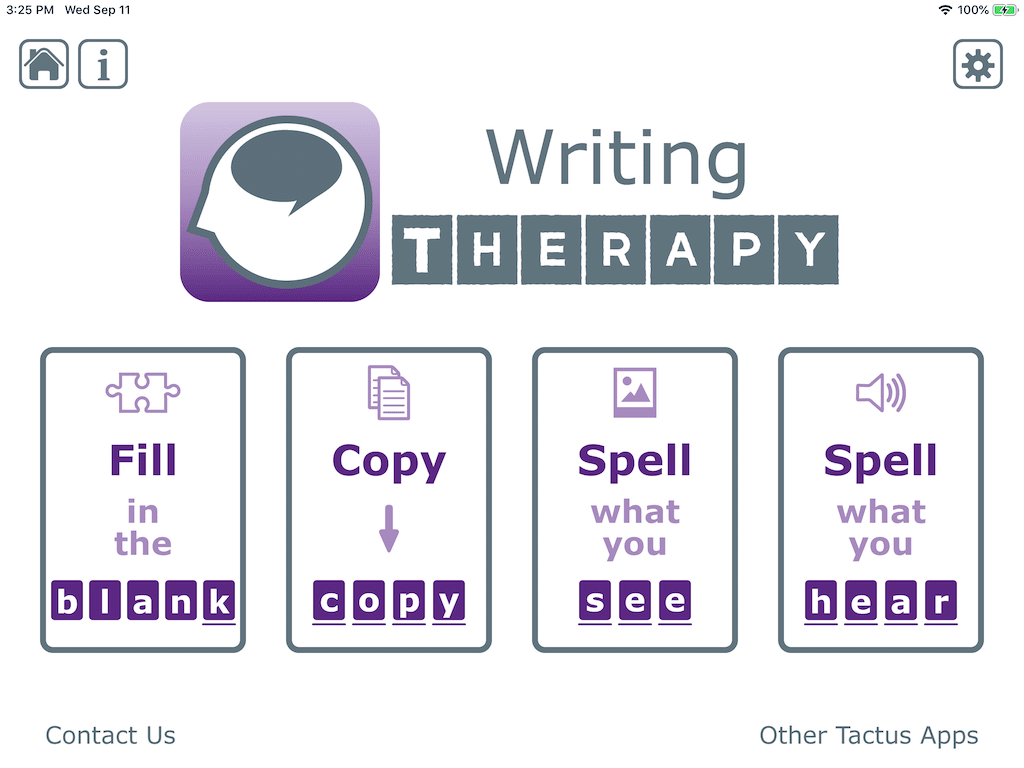 Spell without writing with 4 activities that use letter tiles:
Fill in the Blank: Put in the missing letter
Copy: See the word as you spell it
Spell What You See: Written naming tasks
Spell What You Hear: Write to dictation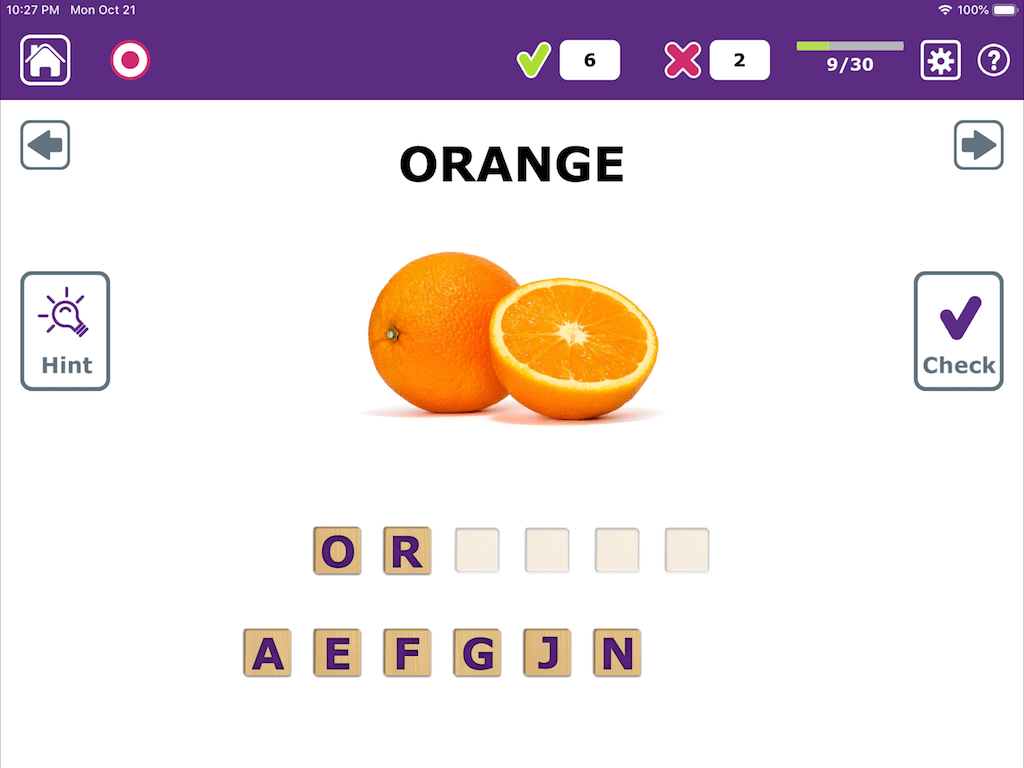 Three difficulties give you just the letters you need, a few extra, or the full alphabet
Choose how many letters the words have to make it easier or harder
Drag and drop or tap the letters into place with sounds to guide you
Check your work yourself, then submit it to have the app check your accuracy
All the Tactus Therapy apps are designed by a certified speech-language pathologist and are based on research and clinical best practices. Learn more about the evidence behind this app.
Try Before You Buy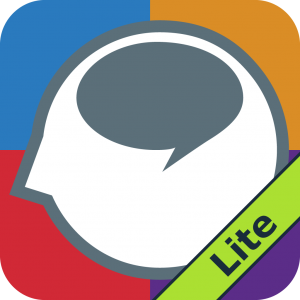 Language Therapy Lite
Download Language Therapy Lite for free on your iOS or Android device for a sample of the full version. The Lite version allows you to try all the activities in all 4 apps, with just a handful of the hundreds of words you'll get in the full version.
Don't Forget to Download Your
FREE USER GUIDE
Get the most out of this app when you have all the power user tips & step-by-step instructions. Fill out the form so we can send your free PDF user guide straight to your inbox!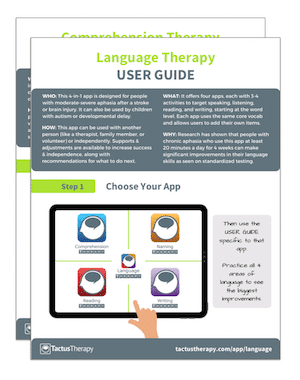 In addition to receiving your free download, you will also be added to our mailing list. You can unsubscribe at any time. Please make sure you read our Privacy Policy and Terms & Conditions.
Start using this app or save with a bundle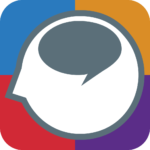 Language Therapy 4-in-1
Boost speaking, listening, reading, & writing for words with a scientifically proven speech therapy app for people with aphasia.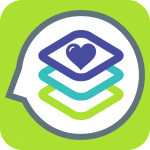 Tactus Aphasia Essentials
Get 8 powerful apps to cover all levels of aphasia with two 4-in-1 apps in this money-saving iOS app bundle. Incredible value!