The Under-Recognized Connection between Aphasia and Depression
5 min read
Imagine: You are living your life, with all the regular ups and downs. One day, you suffer a stroke, suddenly losing not only your mobility and independence, but also your ability to communicate. You are the same person inside, yet somehow different. A prisoner in your own head. You can't express your thoughts and ideas clearly, yet you are still intelligent. What's worse, you can't even talk about this loss with those you love. You feel sad. You feel alone. You become depressed.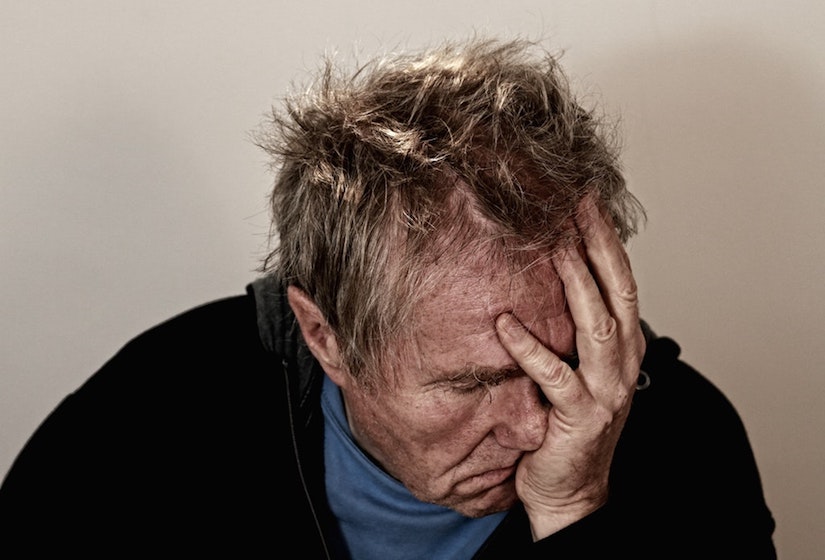 Traumatic life events are a common cause of depression, so it's no surprise to find that many people with aphasia struggle with mental health issues. Impairment of communication skills after a stroke can lead to feelings of stress, frustration, anxiety, and hopelessness, while also making it more difficult for a person with aphasia to ask for and receive help.
Most speech-language pathologists (SLPs) are accustomed to encountering emotional issues with their clients during therapy, but few feel trained to offer counseling for depression. Research suggests that speech-language therapists may even be inclined to sidestep emotional issues during treatment, missing valuable opportunities to provide support.
For someone with aphasia who finds that their SLP is the person with whom they can best communicate, it is vital that the therapist is equipped to deal with their emotional needs. Crystal Johnson, MSc, MCP, RSLP, RCC is a registered clinical counselor who is also a speech-language pathologist, so we talked to her for advice on how clinical counseling can help people with communication disorders and their families.
Tell us about what you do.
In my practice, I work to provide psychological and emotional care for people who have medical conditions. With my SLP training, I have unique skills to support people with communication disorders. Working with people is my passion and I believe there is room for hope and acceptance no matter what the circumstances. I have immense compassion for my clients as I realize the courage and resilience that is present in accomplishing their daily tasks.
Medical issues almost always involve some form of stress, anxiety, depression, anger, grief, and loss. If not addressed, we can get stuck in these states. My own experiences with health issues and counseling have helped me to recognize that sometimes moving forward means reaching out and leaning on others.
Though I use multiple approaches, my practice draws heavily on mindfulness-based therapies. This is particularly relevant for people with health issues as these concerns can lead to sadness for the past and worry for the future. Centering ourselves in the now can be a relief.
What drove you to change careers from speech-language pathology to counseling?
I worked for 10 years in the healthcare system and saw a consistent need for psychological support when someone faces health changes. Support that was not there. The stress of feeling helpless to meet the needs of my patients led to a spiral of anxiety and depression. I worked with a counselor myself and realized that my favorite experiences as an SLP revolved around the therapeutic relationship more than the speech therapy itself. I decided then that it was time to move in a new direction.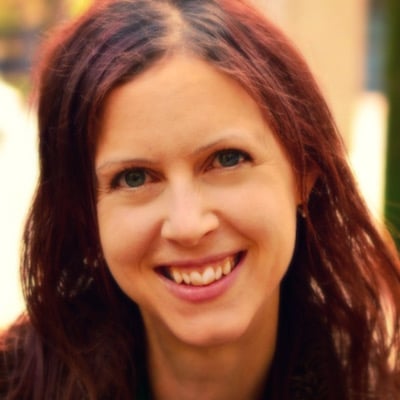 How does having a background in speech-language pathology help you in your counseling practice?
Over and over again, I have seen the importance of communication in how we view ourselves and in how we relate to other people. Yet not everyone is a "talker;" sometimes due to a disorder, sometimes personality. My SLP work has opened me up to ways of communicating that go beyond simply the words we use.
What one thing you've learned in counseling do you think SLPs would benefit from knowing?
Definitely the importance of the therapeutic alliance. Research has shown that having a strong relationship in counseling is one of the most important predictors of change. I think this applies to speech therapy as well. It is well worth it to take time early in therapy to tend to the relationship; it will facilitate faster and easier growth later on.
What one thing about communication disorders do you think other counselors would benefit from knowing?
I wish all people knew that having a communication disorder does not mean a person has cognitive impairment. It would be wonderful if everyone would address people with communication disorders with respectful language and tone.
What advice can you offer for people with aphasia who need counseling?
Those with aphasia are dealt a cruel blow. First, they must deal with the communication disorder itself which often leaves them unable to speak or understand as they once did. On top of that, the disorder itself leaves them unable to participate in traditional talk therapy to process the emotional component of their losses.
Unsurprisingly, people with aphasia experience a great deal of distress and they often have to deal with it in silence. Counseling for people with aphasia needs to get creative; using communication prompts, pictures, art, and music are some of the ways we explore the psychological symptoms and help to ease some of the pain.
Crystal can be contacted at www.crystaljohnsoncounselling.com.
Resources for Aphasia and Depression
There are a few resources specific to depression in people with aphasia, available to counselors and SLPs. The Aphasic Depression Rating Scale is available online to assist in recognizing clients who may be dealing with depression.
Case studies demonstrate that mental health counseling can be effective for people with aphasia, and the best support an SLP can offer may be referring their clients for counseling to a professional with experience helping people with communication impairments.
Learn how meditation can help improve communication and mood, and how having a pet can provide a sense of purpose and a non-judgemental communication partner.
Another consideration for SLPs mindful of their clients' emotional needs is the family of the person with aphasia. The trauma of a stroke and a new communication disorder is not limited to the individual – the same feelings of depression, grief, and anxiety can affect the spouse, parents, or children of the person with aphasia. Recognizing the important role of family in recovery, an SLP can improve a client's quality of life by reinforcing patience, reasonable expectations, and appropriate communication skills with their family.
Support groups, both community-based and online, can help connect people with aphasia and their families. The Aphasia Recovery Connection is an online support group with a mission to "end the isolation aphasia brings" through Facebook groups for people with aphasia and caregivers, live events and cruises, and upcoming "boot camps" to keep recovery and socialization going.
If you liked this article,
Share It !