Top 10 Dysphagia Education Resources for Clinicians
6 min read
If you're an adult-focused speech-language pathologist, there's a high probability your caseload is dominated by dysphagia. Swallowing disorders are life-threatening and completely different from all the communication disorders you're otherwise trained to assess and treat. And the field is changing so quickly, it's hard to keep up!
It's an exciting time in dysphagia practice and research. The old bedside assessment and diet modifications are giving way to essential instrumental exams so we can treat the swallow, not the bolus. We are establishing ourselves more as swallowing scientists than "diet police." If your dysphagia education was insufficient or is already out of date, it can feel daunting to improve your practice. But you are trained for life-long learning, so here's how you're going to acquire the knowledge and skills you need to do right by your dysphagia patients: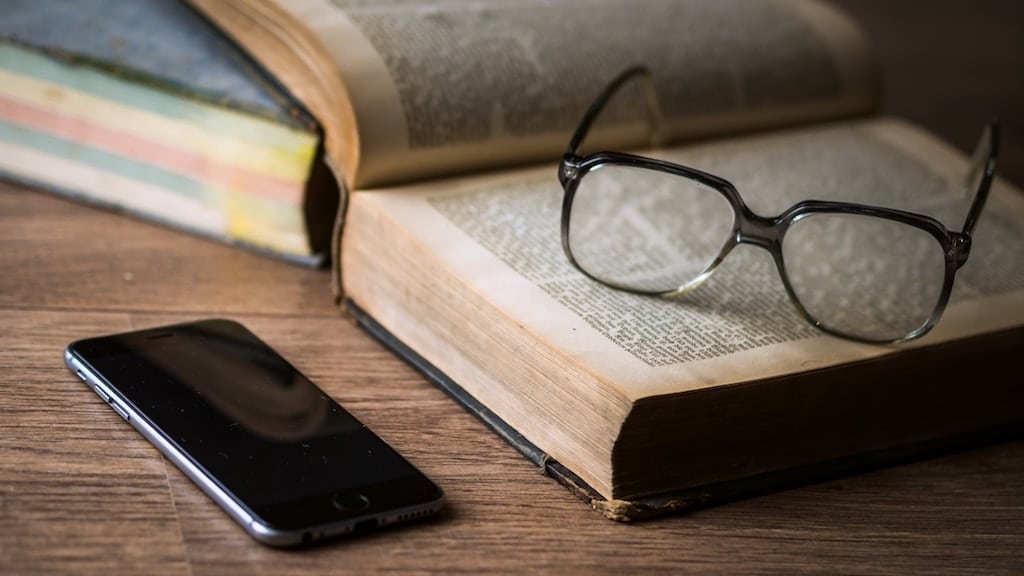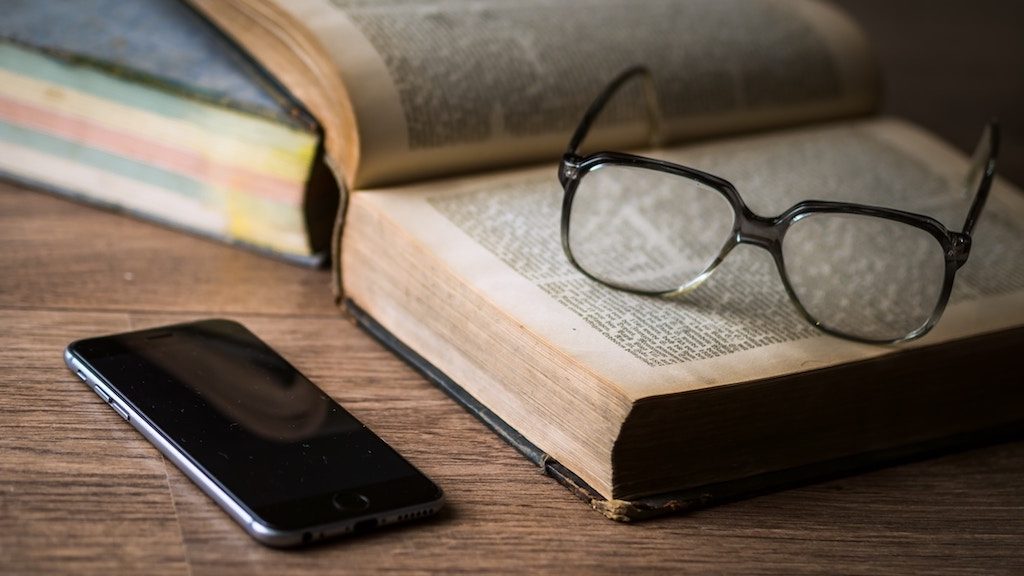 1) Use the Dysphagia Therapy app
This little pocket pal will give you so much information about assessment and treatment anytime you need it. Not only does Dysphagia Therapy have all the cranial nerve info you forgot, it also has references to the evidence, patient handouts, clear diagrams, and the most amazing tool you can't believe you lived without: the Therapy Finder. Just plug in the problems you're seeing in your patients, and out pops the best treatment options to consider. With instructions. And references. Where was this when I was in grad school?! Download it on your iPhone, iPad, or Android phone or tablet now. You won't regret it.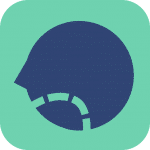 Dysphagia Therapy
Treat swallowing disorders better by finding the evidence-based therapy approaches that match your patients' needs best.
2) Listen to Podcasts for Dysphagia Education
Stuck in traffic on the way to work? Listen to Down the Hatch, a free and informative podcast from Dr. Ianessa Humbert (remember that name – it will come up later) and Alicia Vose. They discuss swallowing disorders and treatment in an entertaining and evidence-based way.
There's also the hot Swallow Your Pride podcast from Theresa Richard. You'll get no-nonsense advice from top experts who don't pull any punches while they fill your head with digestible bits of information on swallowing.
3) Check out the Dysphagia Facebook groups
When you're maxed out on seeing other people's weddings, babies, vacations, pets, and problems, you can actually use Facebook to continue your professional development! Join up with Dysphagia Therapy – Professional Edition or Medical SLP Forum. You can lurk, post your own question, or contribute your advice or experience to others. It's a great way to learn from colleagues near and far.
4) Take a Course in Dysphagia
If your grad school notes aren't cutting it with your current caseload, take another course! These aren't your basic reviews — they're in-depth and cutting edge. The Florida Dysphagia Institute offers great courses. Check out the various learning opportunities from Dr. Ianessa Humbert who has a wonderful way of making you question what you know so you can truly learn. Once you learn to think correctly about swallowing, the rest is so much easier.
There are several online courses you can take, either live or recorded. The University of Wisconsin Division of Otolaryngology offers Voice & Swallow online CEUs for FREE! Carolina Speech Pathology offers low-cost self-study courses in addition to their live offerings for dysphagia training. Dr. Eric Blicker offers a variety of super low-cost courses on dysphagia at CEU Allied Health. Northern Speech Services has a plethora of quality swallowing courses, both live and online, and CIAO Seminars is definitely worth checking out for live and recorded courses for medical SLPs.

5) Attend a Conference focused on Dysphagia
Conferences, unlike courses, have many speakers and topics. You get a smattering of new information from a variety of sources, so if one speaker is putting you to sleep, there will be a new one after the break! Dysphagia Research Society offers cutting-edge research at their annual meeting.
ASHA has several dysphagia lectures and posters at the annual convention, but there's a pre-convention event called Meet the Masters that attracts the top brass. In the summer you can attend the dysphagia track of ASHA Connect with 2.5 days of invited speakers.
6) Get Certified in Swallowing Treatment
Learn a new set of skills along with a great refresher on dysphagia anatomy, assessment, and treatment. A certification can be very appealing to your employer, so they may even pay for you to get it. While not everyone agrees about the use of e-stim, the VitalStim and Ampcare courses offer a lot of great information whether you use the device or not. The McNeill Dysphagia Therapy Program (MDTP) is showing great treatment outcomes from certified providers. Add biofeedback with sEMG to your treatment toolkit with training from Synchrony. For assessment, nothing is more comprehensive than the MBSImp program for analyzing VFSS. Get trained to perform FEES with Dr. Susan Langmore or one of the many other FEES training courses.

7) Subscribe to an Online Educational Service
Get continuing education units (CEU) from the comforts of home. MedBridge is an online CEU provider actively adding high-quality video courses to their library for medical SLPs. Sign up to watch top experts explain many topics: dysphagia, dementia, aphasia, dysarthria, apraxia, and more! Use code "TACTUS" to save big on each level of subscription.
Our very own Megan Sutton, the SLP here at Tactus Therapy, has presented two video courses on MedBridge to help you better integrate apps into aphasia treatment to communicate, connect, and improve. Check them out.
Swallowing Education and Training Portal (STEP) is a monthly subscription service hosted by Dr. Ianessa Humbert and Rinki Varindani Desai (one of the Dysphagia Therapy app authors from #1).
8) Read Dysphagia Blogs
No time for a novel? Read a blog post! These bite-sized articles are easy to read and offer quality information for dysphagia education. Check out the new posts and the archives from Dysphagia Café, Dysphagia Ramblings, and Swallow Study. And while this site typically focuses more on adult communication disorders than swallowing, you're here and you're reading, so add Tactus Therapy to the list. Subscribe to each site so you don't miss a post, or at least bookmark them. (Is that still a thing people do?)
Never miss an article when you sign up for the free Tactus Therapy newsletter. You'll be notified about popular posts like 27 Dysphagia Myths – Busted!
9) Join a Special Interest Group in Swallowing
You probably already pay ASHA a few hundred dollars to maintain your membership and certification, so what's $35 more to join a special interest group? ASHA SIG 13 specializes in swallowing disorders, and by becoming a member, you have access to the top experts through the community. Post to the message board or just subscribe to the emails to learn from the best about dysphagia. You'll get the Perspectives articles and access to the message boards from ALL the SIGs if you subscribe to just one, but you can only post to the ones you pay for.
10) Become a Board-Certified Specialist in Swallowing
This is a big one. And it's not for everyone. But if you find that you are passionate about swallowing disorders, you can start the process of adding BCS-S after your name. (Because there aren't already enough letters, right?!) The process of becoming a board-certified specialist in swallowing can take 3 to 5 years and isn't easy, but it shows that you're serious about swallowing and swallowing disorders, and makes you more attractive to employers, clients, and new clinicians seeking mentors.
So make a commitment to yourself and your patients to get more dysphagia education. Apps, blogs, courses, conferences, certifications, groups – there's no excuse not to try at least one new avenue of professional development to keep your knowledge and skills up to date for best practice and better outcomes.
If you liked this article,
Share It !