FREE DOWNLOAD:
50 Things You Can Do Right Now to Help Your Loved One with Aphasia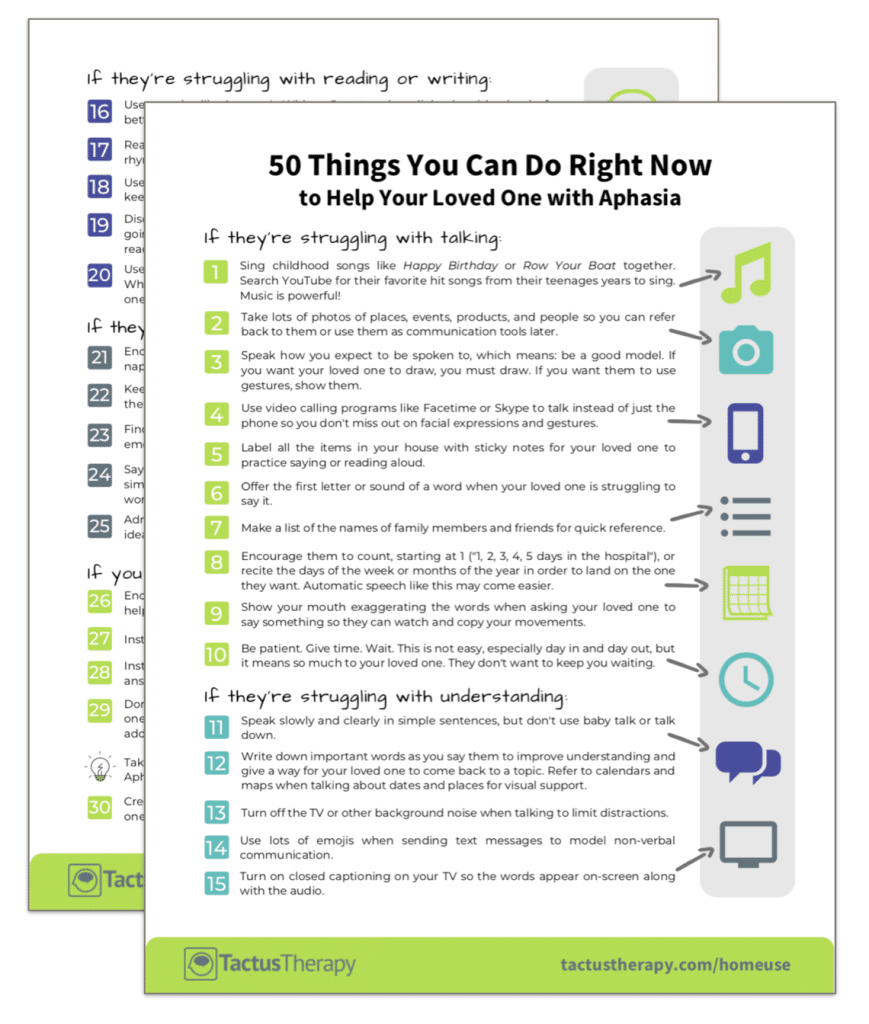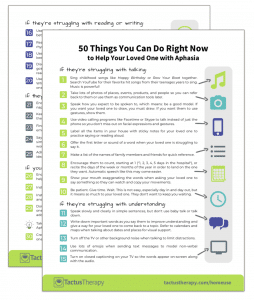 Get this valuable list of tips delivered to your inbox so you'll feel confident you're doing everything you can to help the stroke or brain injury survivor in your life who is struggling to communicate because of aphasia.
"This is a great resource! I especially like the tips on self-advocacy & making the most of time together. These are areas that SLPs don't always remember to include, but are so important. This concise resource for families of stroke survivors with aphasia gives functional suggestions that can be put into action right away!"
In addition to receiving your free download, you will also be added to our mailing list. You can unsubscribe at any time. Please make sure you read our Privacy Policy and Terms & Conditions.
Need more support for aphasia after stroke?
You're going through so much right now. Don't do it alone! Support is available, if you know where to look.
Join the Aphasia Recovery Connection, an online group for people with aphasia and their families. There's a private Facebook group just for care partners, as well as live events to meet in person.
Learn from the leading experts in stroke recovery by reading Healing the Broken Brain, a book offering answers to 100 questions.
Learn how to talk with your loved one through communication partner training. The Aphasia Institute offers free online training in Supported Conversation for Adults with Aphasia (SCA), an effective way to be a better partner by helping get your message in, their message out, and verifying that everyone got the right information.
If you found this useful,
Share It !