9 Ways to Make Speech Therapy Homework Work for You
6 min read
There are many benefits of doing speech therapy exercises at home. More practice usually means faster improvement1, and therapy with software2 at home or with a volunteer3 has been shown to be effective.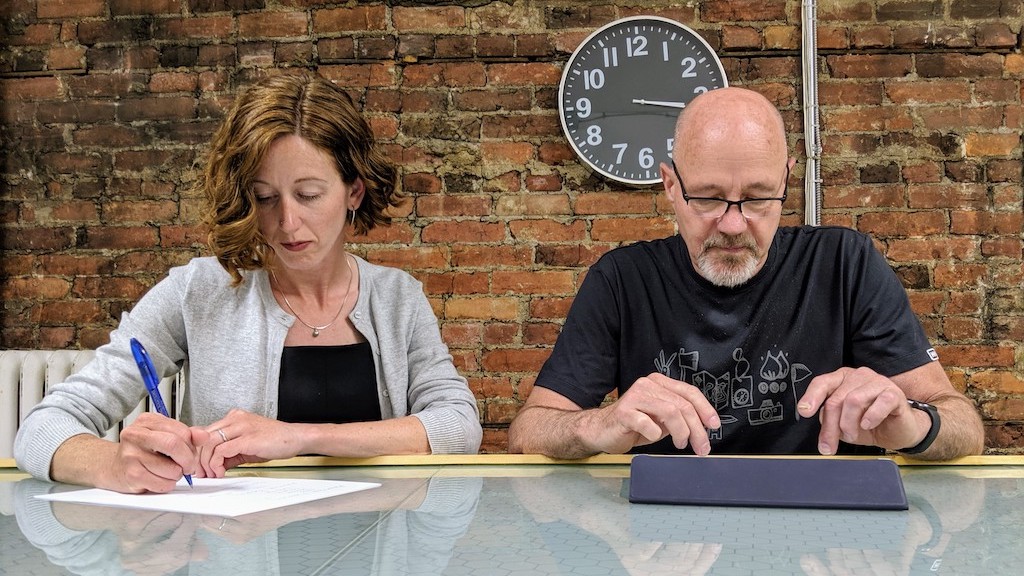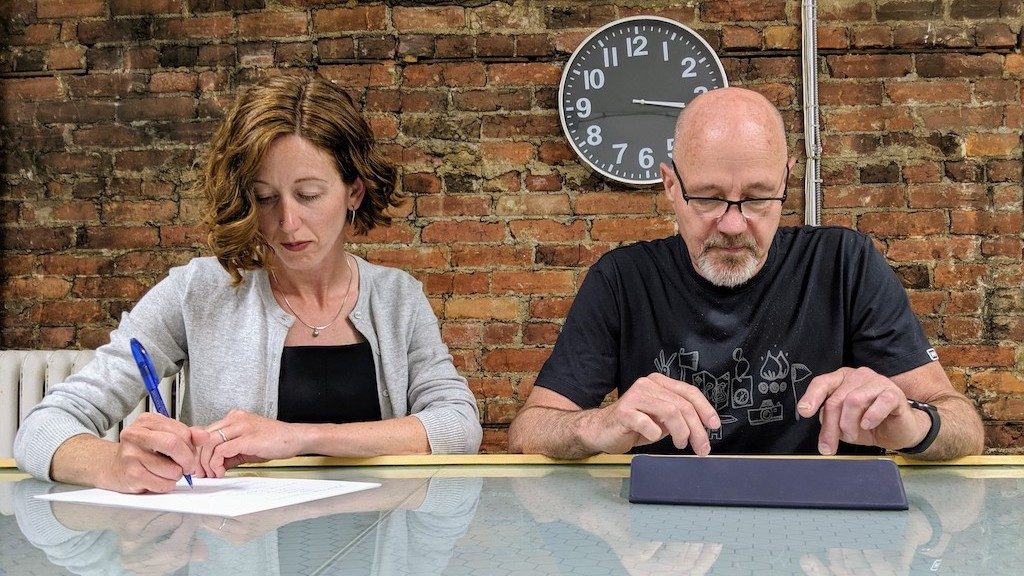 But do you or a loved one find yourself going home from the speech therapist's office with the best of intentions only to lose enthusiasm after a day or two? Don't get discouraged! This may be the first time you've had to do "homework" in years and you may need to (re)establish good homework habits to set yourself up for success. Here are some tips to help you get started:
Do you know someone who would benefit from receiving these homework success tips? Download them now along with a practice schedule and daily notes template.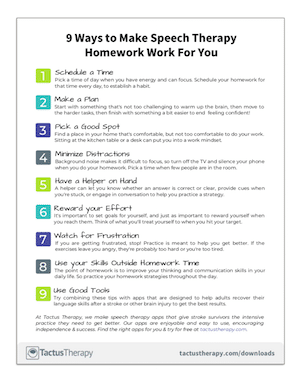 In addition to receiving your free download, you will also be added to our mailing list. You can unsubscribe at any time. Please make sure you read our Privacy Policy and Terms & Conditions.
References:
1: Bhogal, SanjitK., Robert Teasell, and Mark Speechley. "Intensity of aphasia therapy, impact on recovery." Stroke 34.4 (2003): 987-993. Full Text
2: Palmer, Rebecca, et al. "Computer Therapy Compared With Usual Care for People With Long-Standing Aphasia Poststroke A Pilot Randomized Controlled Trial." Stroke 43.7 (2012): 1904-1911. Full Text
3: Brady, Marian C., et al. "Speech and language therapy for aphasia following stroke." Cochrane Database Syst Rev 5 (2012): CD000425. Full PDF
If you liked this article,
Share It !