Target Language & Cognitive Skills Using
One Super-Flexible App!
Categories help us to process information, learn, remember, and integrate new information. Without the ability to group items together, we struggle to make sense of the world. It's harder to find the word we're looking for and understand how things are organized.
Category Therapy is a professional speech therapy app that uses a hierarchy of categorization exercises to help people of all ages improve:
Word Finding & Vocabulary
Category Therapy doesn't require any verbal output, but it's still exercising the brain in ways that can help people talk, using their own voice or AAC. This app is perfect for schools, hospitals, and home use, with flexible activities to challenge all ages and abilities.
See Category Therapy In Action
Practice at Home or Use at Work
Organize the words in your brain so you can find them faster
Practice on your own as much as you want – you don't have to say a word
Share your results with others so they can celebrate your progress
It's for comprehension & expression & cognition… oh my!
Quickly assess non-verbal clients with aphasia, TBI, or autism
Easily add-in expressive tasks like naming or sentence formulation
Here's What People are Saying about
Category Therapy
One tight, comprehensive app!
Easy to use with a range of abilities
Wonderful for both kids and adults!
Tactus has the best apps and Category Therapy is no exception!
Ideal for the special needs population
What You'll Get in
Category Therapy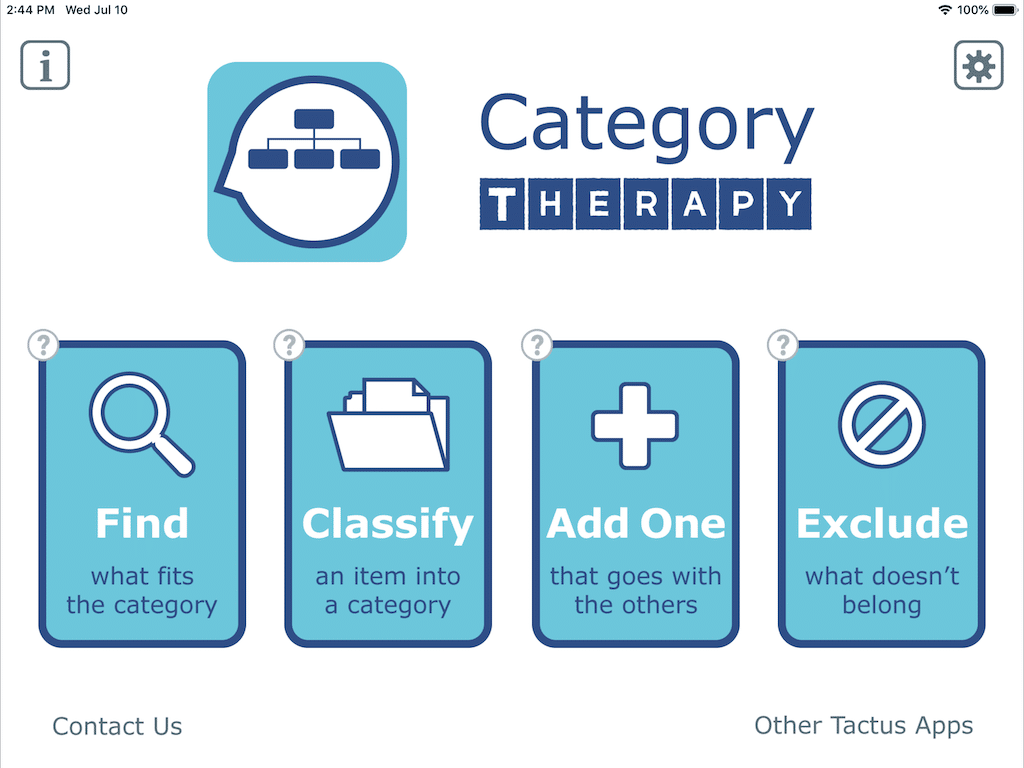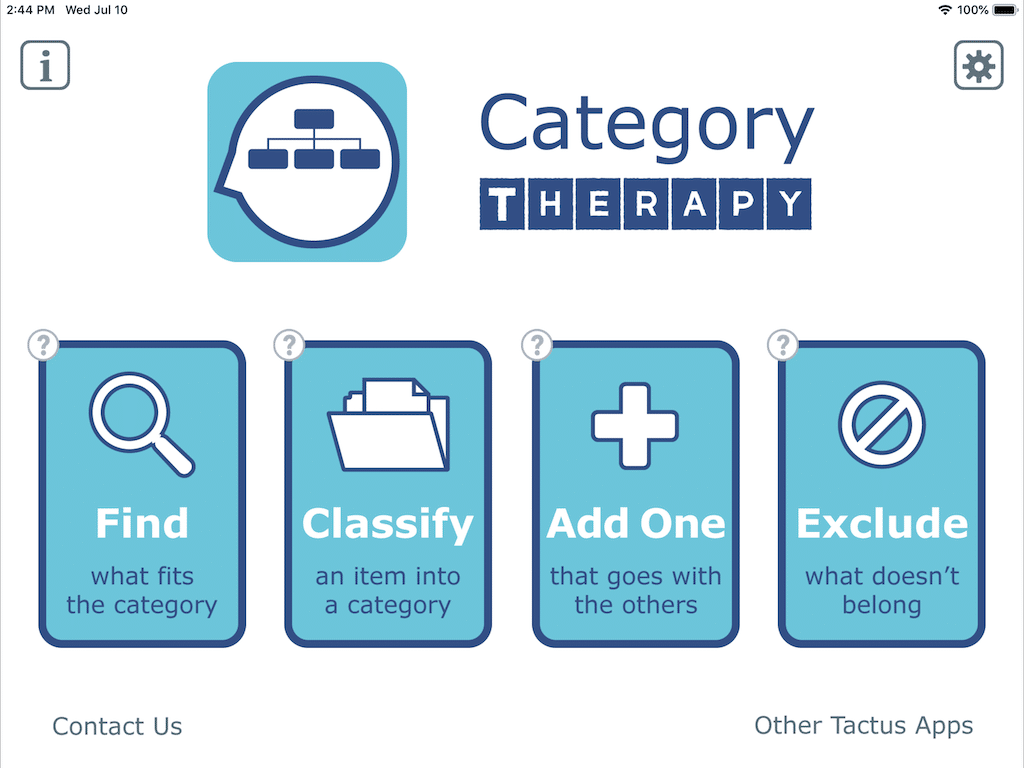 Four activities provide thousands of semantic exercises for language & cognition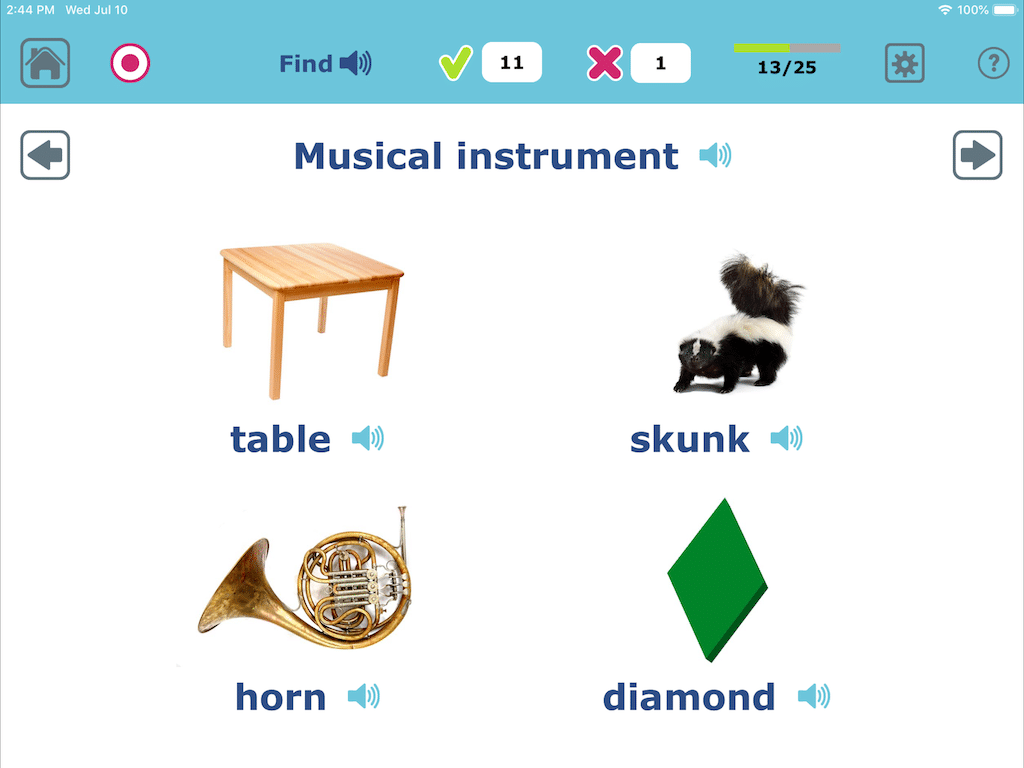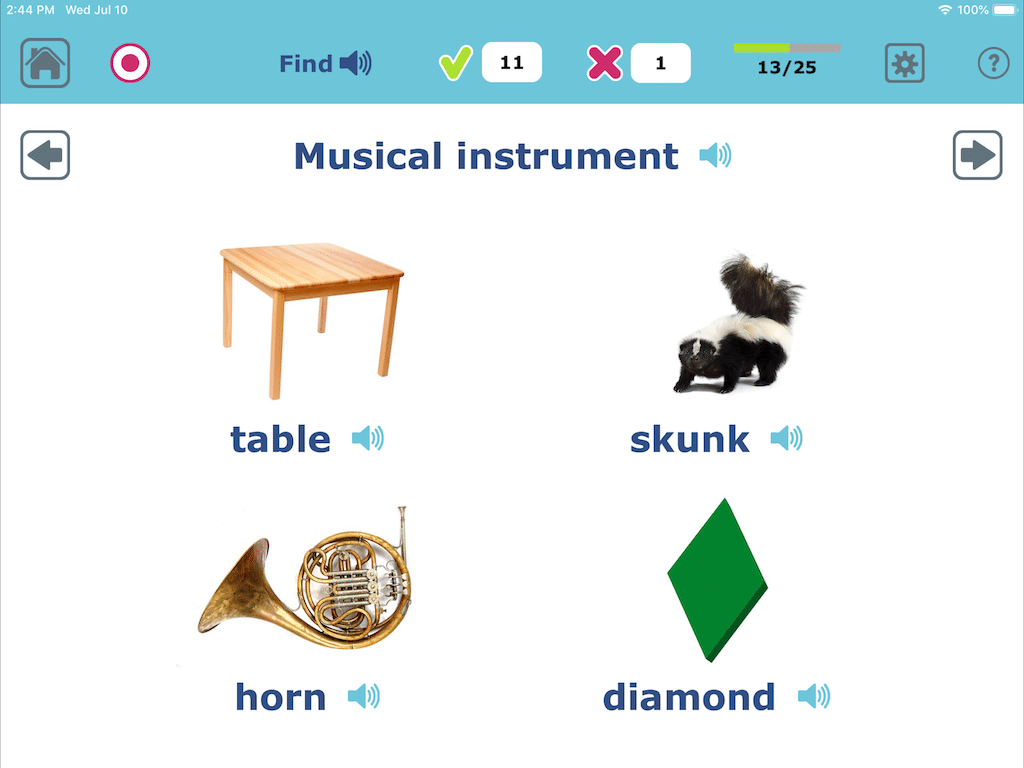 1) Find category members in the easiest activity to work on understanding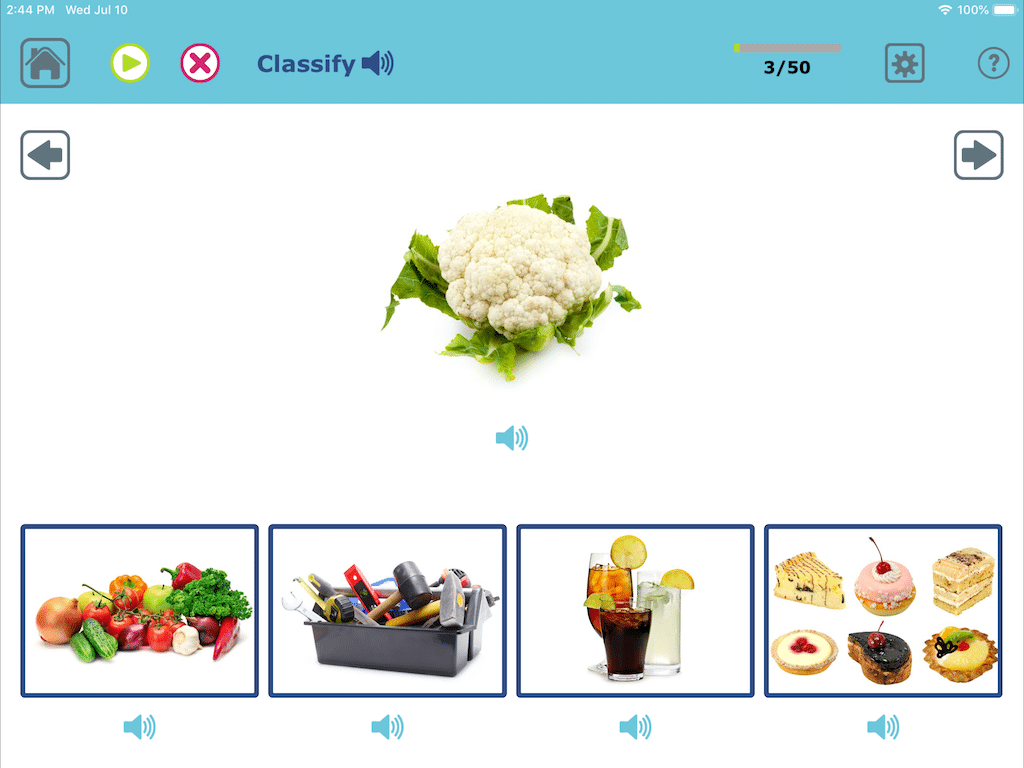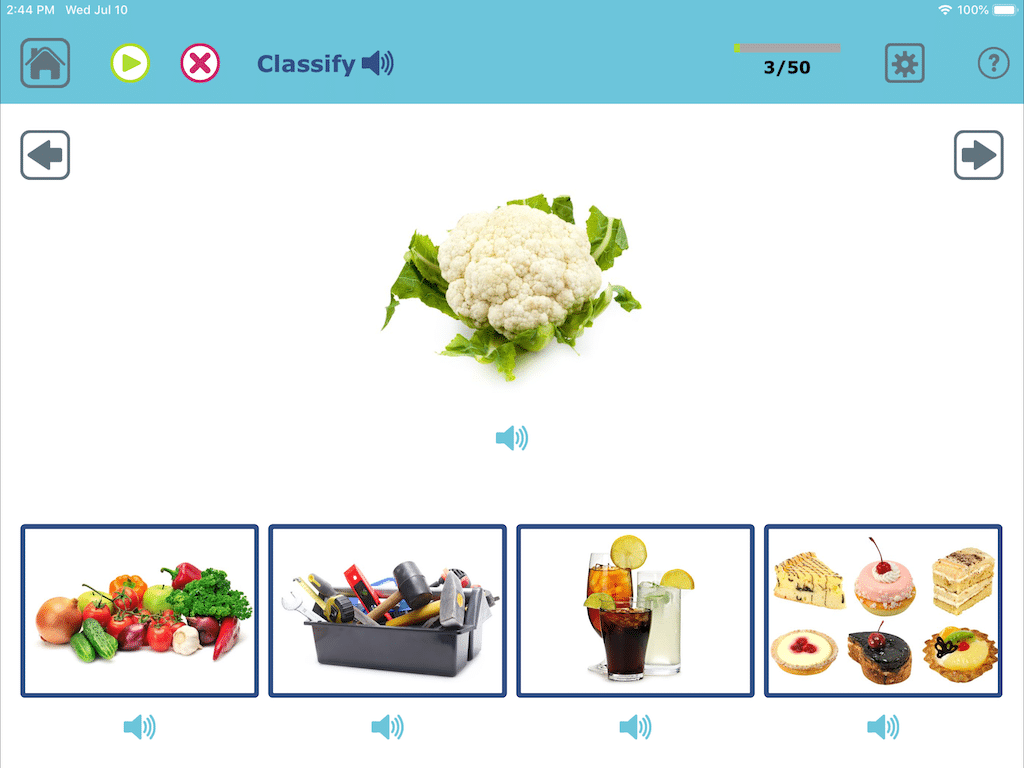 2) Classify items into the right category to work on organizing words by features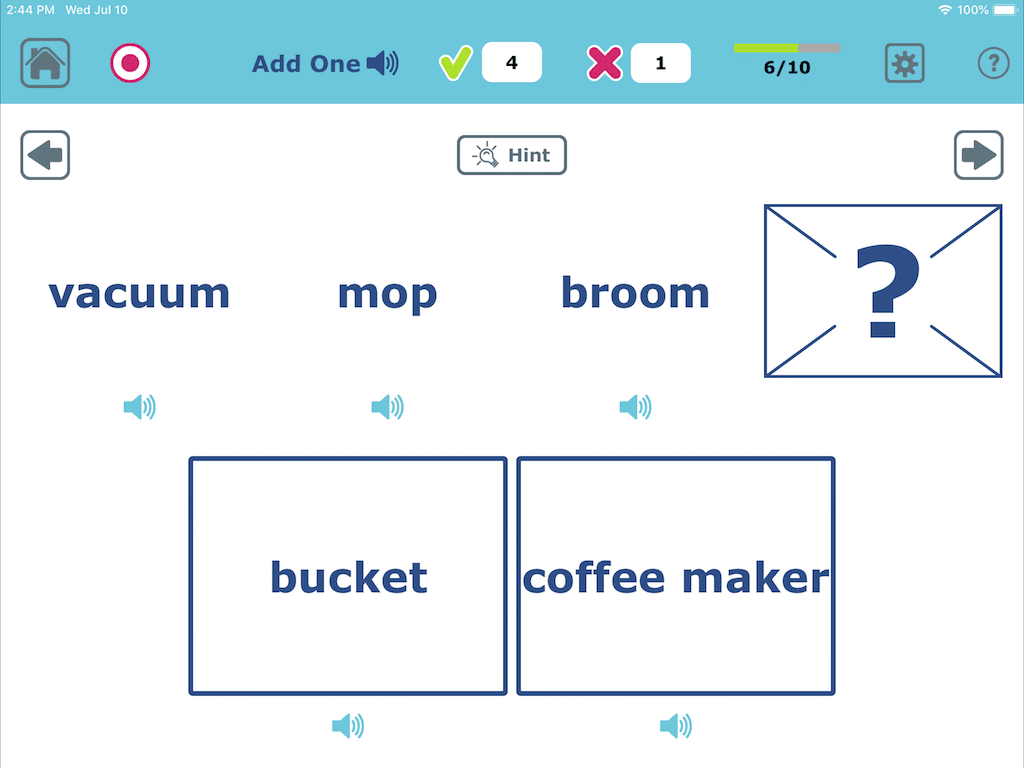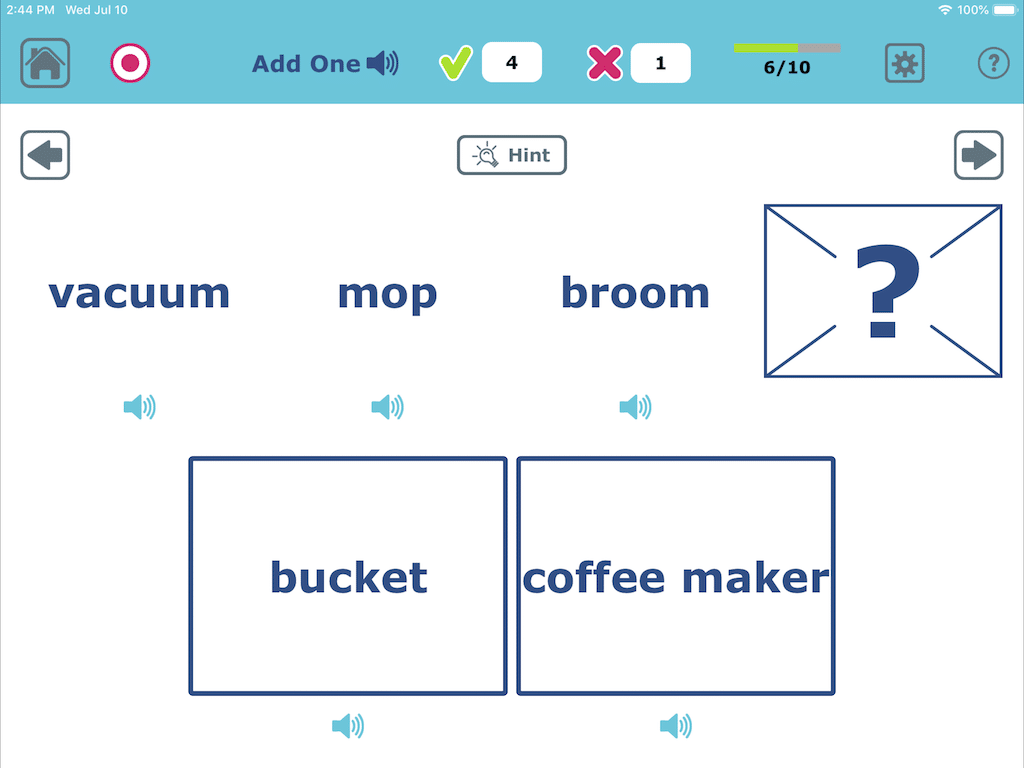 3) Add One by first determining what the category is in this logical reasoning task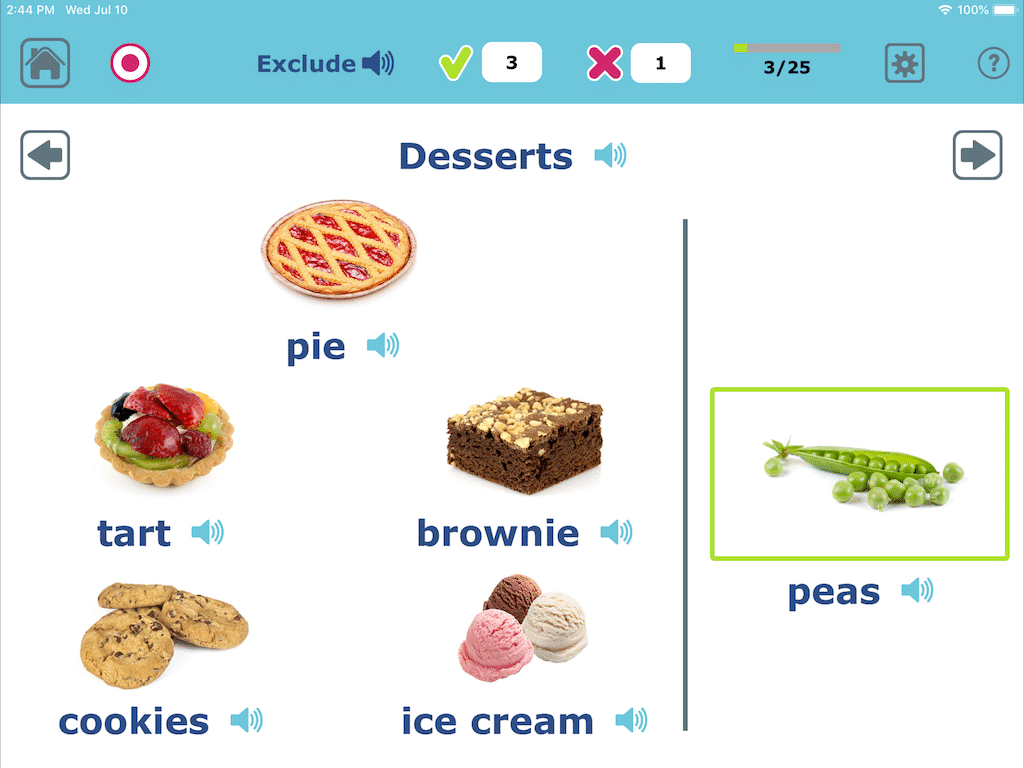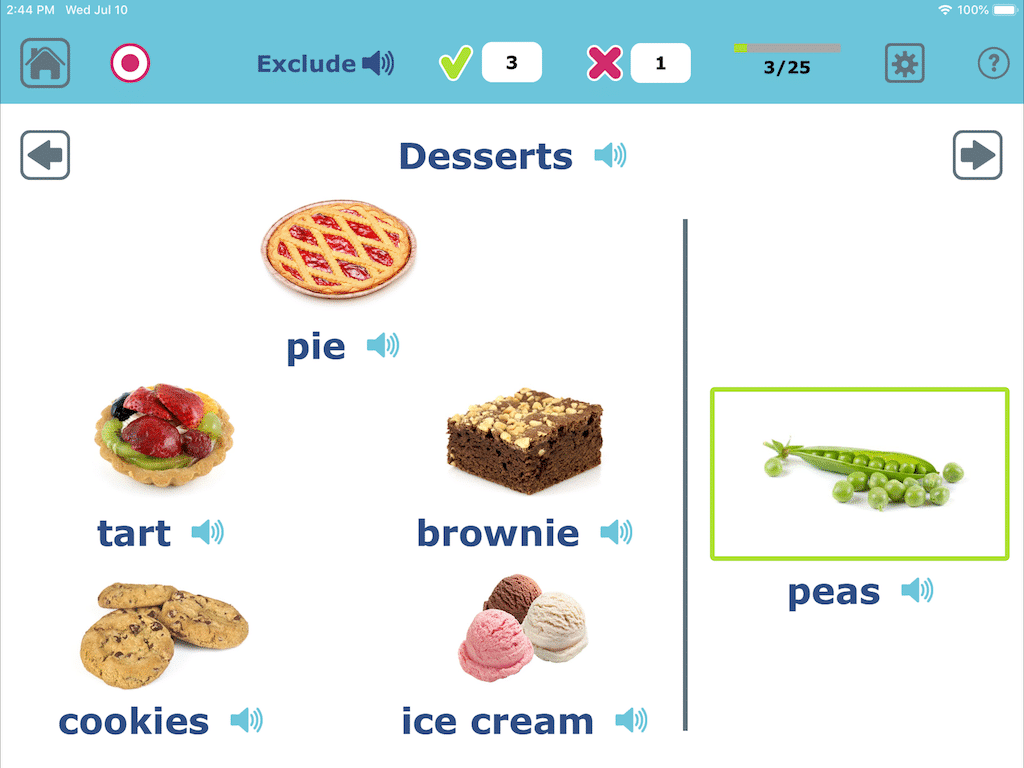 4) Exclude the non-member after you reason through what goes together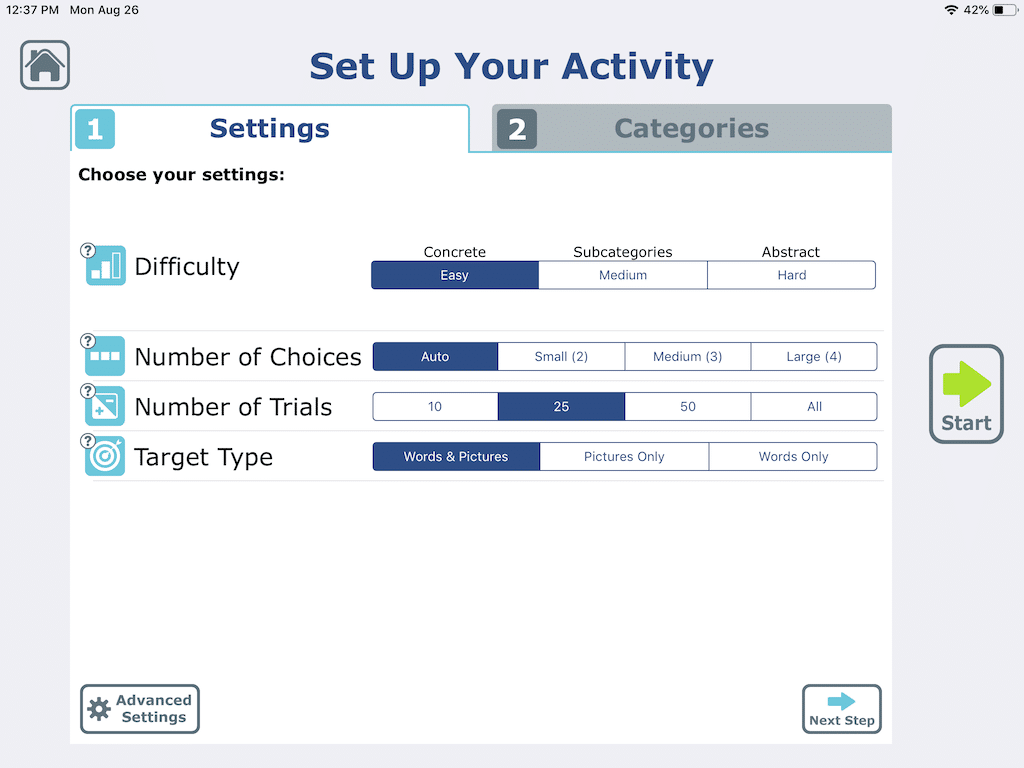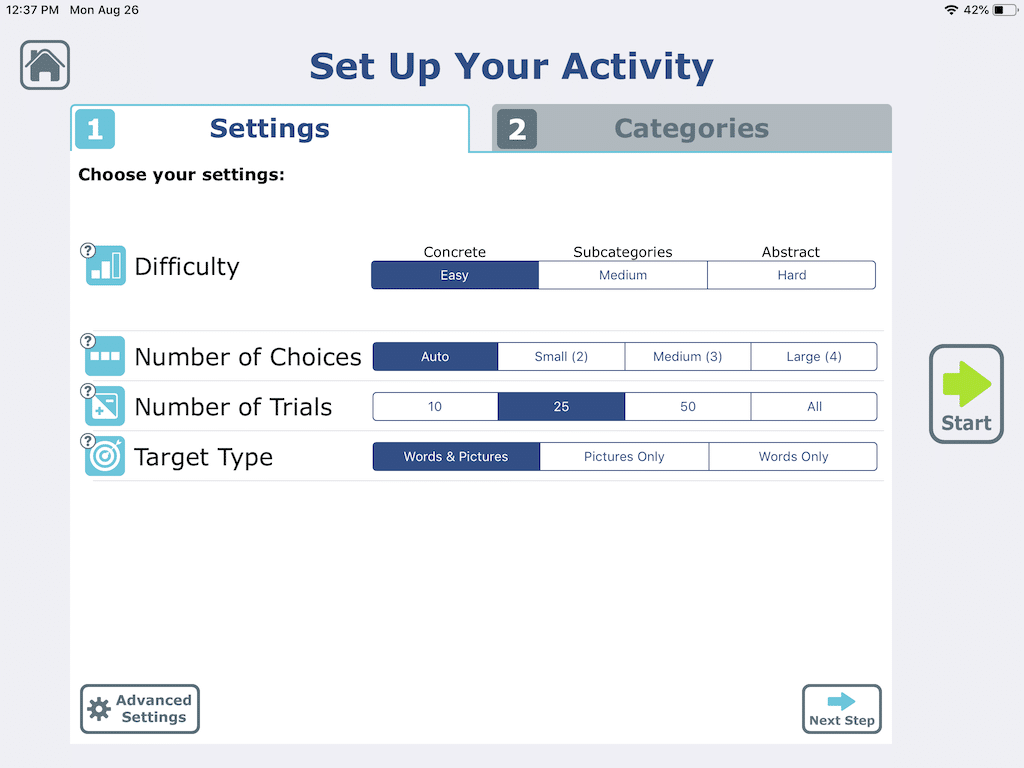 Customize each activity based on difficulty, choices, and target type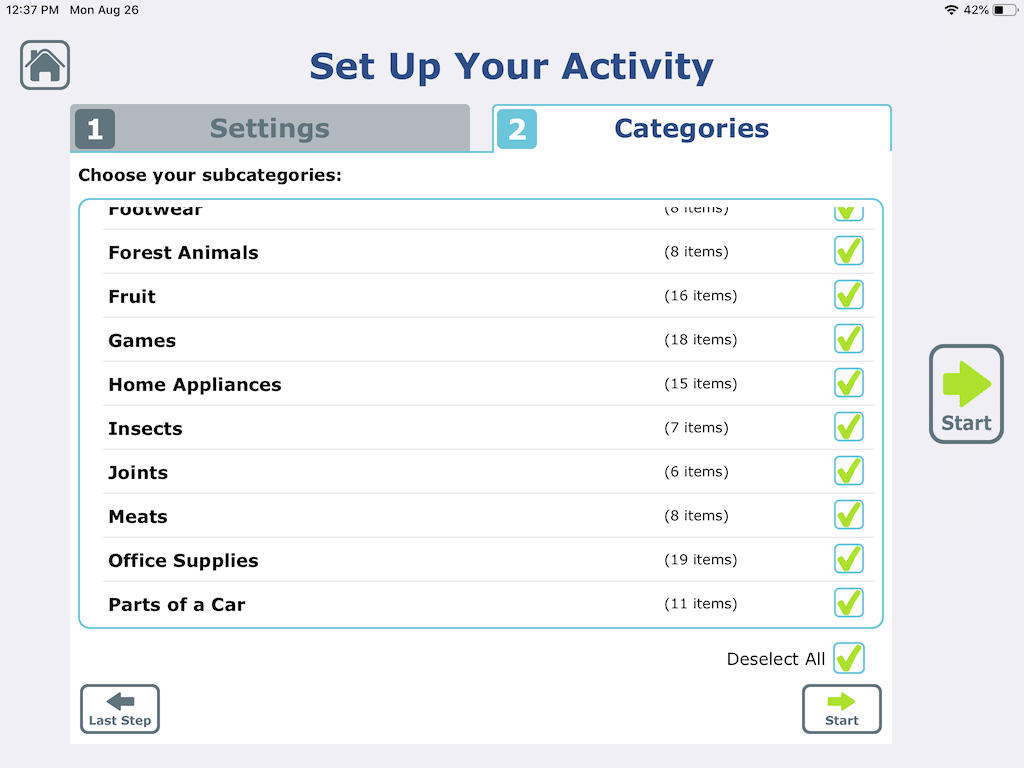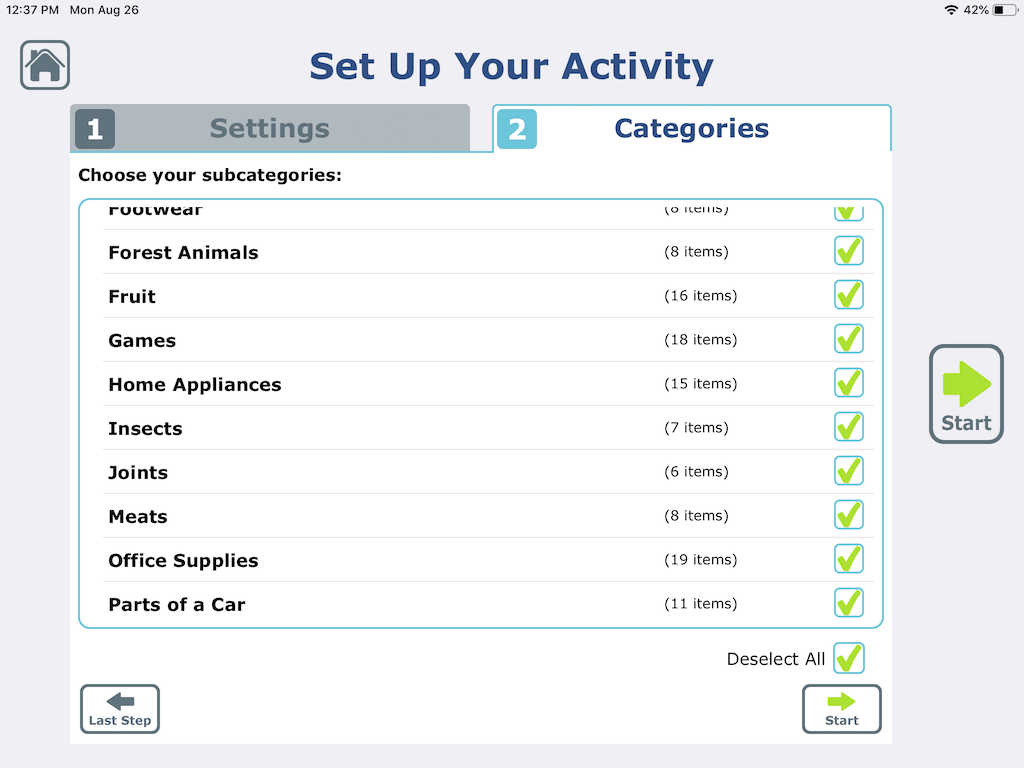 70 Categories to choose from in concrete, abstract, & subcategories with 700 words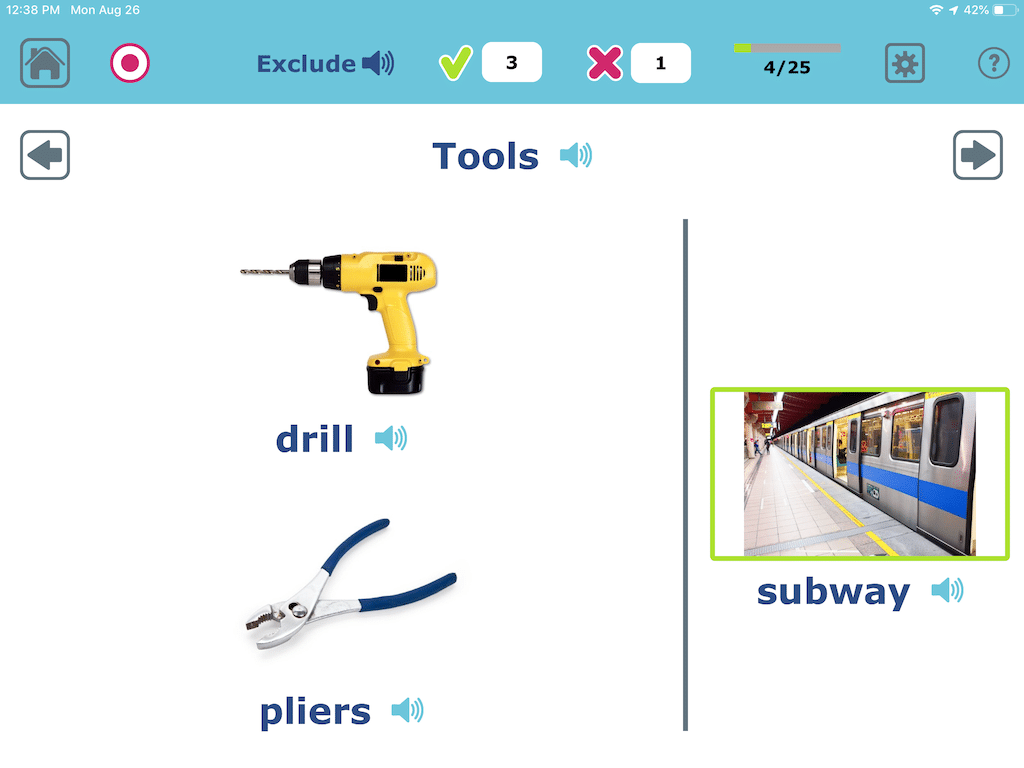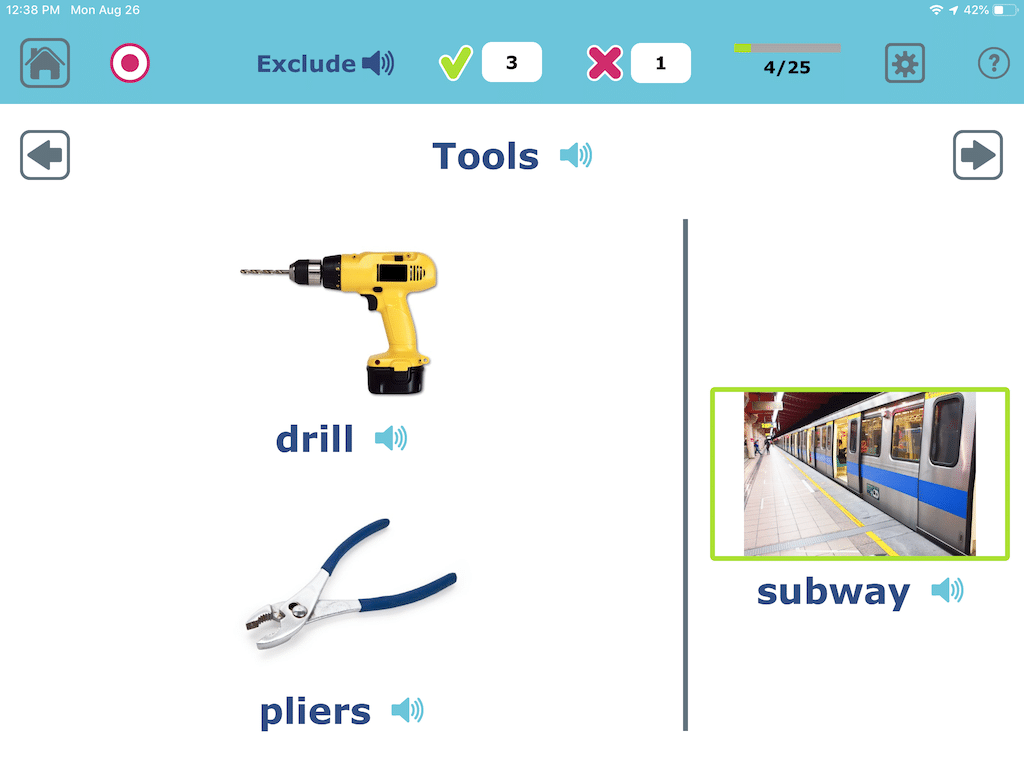 Clean design with clear photos & voice provides distraction-free learning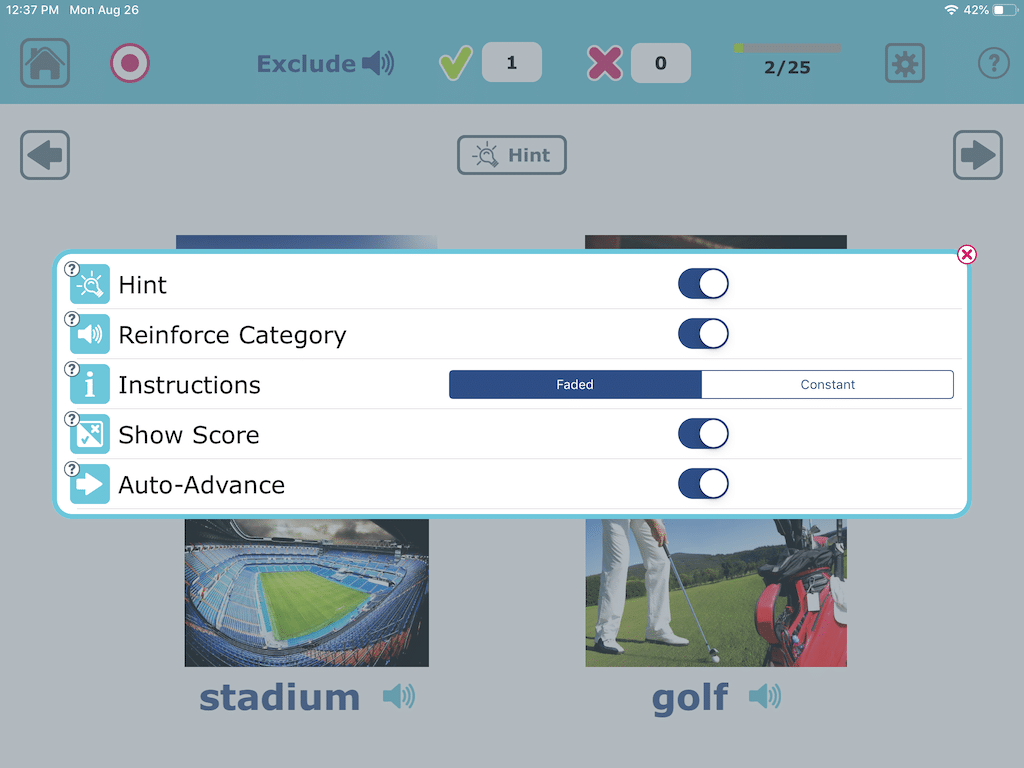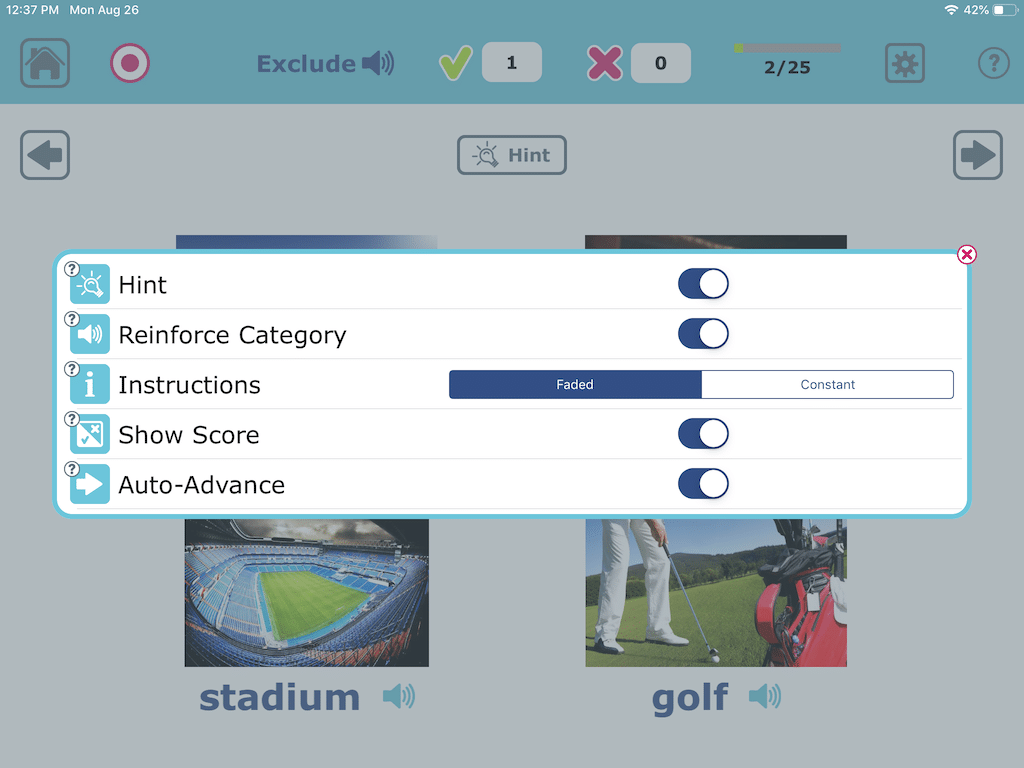 Adjust to any user's needs with settings available during therapy for full control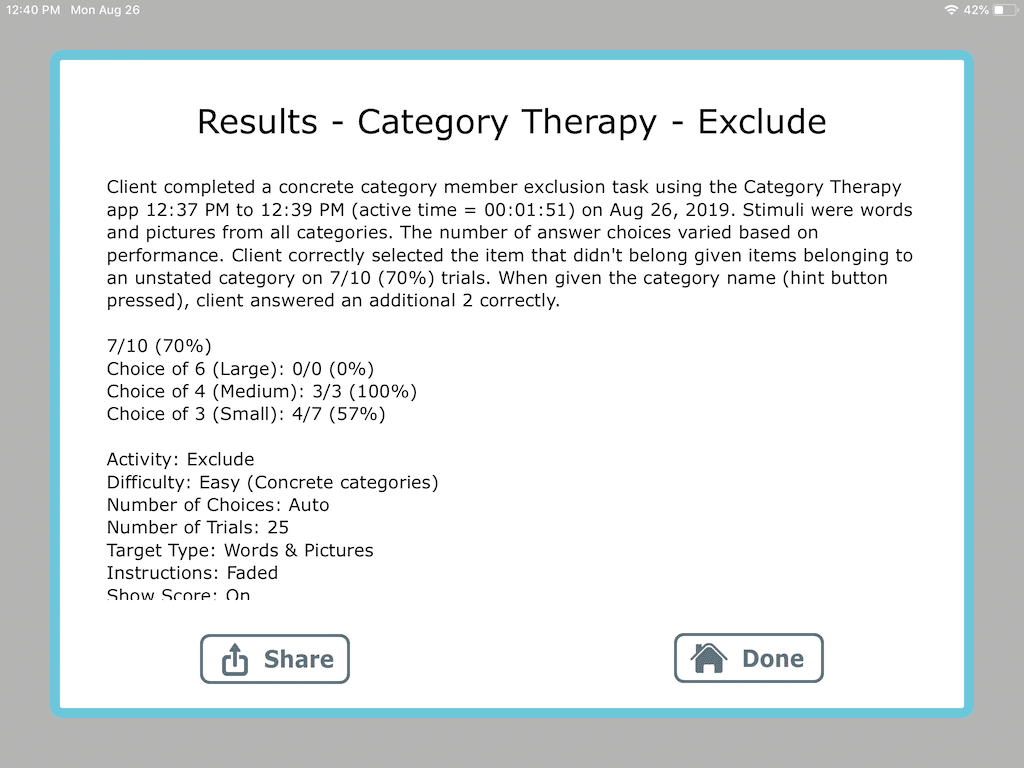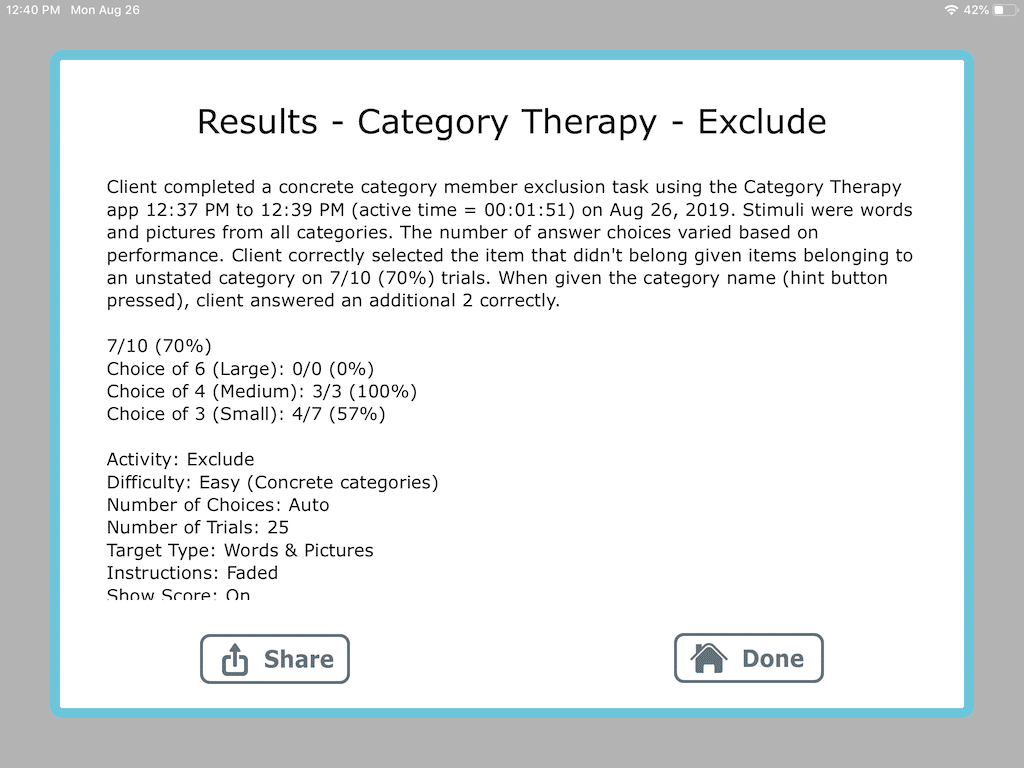 Professional reports for you to e-mail, print, or save
All the Tactus Therapy apps are designed by a certified speech-language pathologist and are based on research and clinical best practices. Learn more about the evidence behind this app.
Start using this app or save with a bundle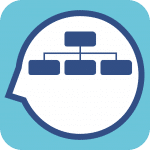 Category Therapy
Strengthen connections between words with flexible exercises to improve language and reasoning skills.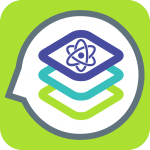 Tactus Aphasia Elements
Round out your aphasia toolbox with 6 of our specialty therapy apps together at an amazing price with this iOS app bundle.