6 Amazing Sites for Free Speech Therapy Materials for Adults with Aphasia
3 min read
Our favorite speech therapy materials for adults are apps, but apps are just one way technology can help with therapy. There are some amazing resources on the web for people with aphasia to practice their communication skills on a home computer or a tablet. Looking to ESL resources, along with those developed specifically for people with aphasia, you can find quality speech therapy materials for adults with lower language demands that don't talk down. Here we bring you 6 amazing resources that offer free online speech therapy materials for adults.

Apps Offer the Greatest Speech Therapy Materials
1) Speech therapy apps are interactive, with feedback and scores to measure your progress. And they've been shown to be effective for adults recovering from stroke and brain injury. Tactus Therapy offers free Lite versions of all their best-selling aphasia apps for you to try at home. Each app works on an essential skill – like speaking, understanding, reading, or writing. You'll get a taste of each app, seeing how it works with a sample set of stimuli. Try each activity – is it too easy? too hard? just right? Explore the settings to learn how you can customize each exercise to meet your needs and achieve your goals. Then try the next app – one is sure to be right for you. Every Tactus Therapy app is based on research, so you'll be retraining your brain in ways that are proven to work.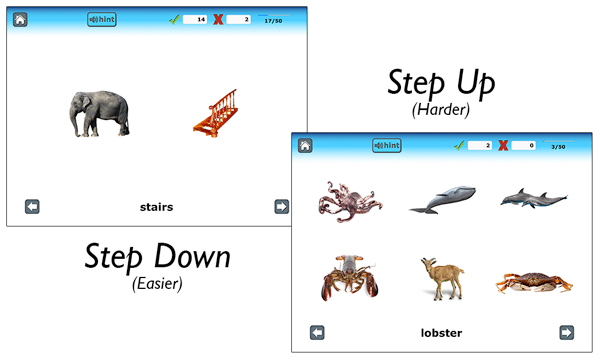 It's easy – simply go to the App Store or Google Play and download our FREE speech therapy apps for adults. Once you find one that's just challenging enough, upgrade to the full version to start improving.Pro Tip: Use our App Finder wizard to know exactly which apps to try first.
Aphasia-Friendly Reading Practice
2) Accessible Reading with Aphasia is a wonderful site by Dr. Sue Sherratt of Australia that provides aphasia-friendly formats of personal stories, news, recipes, and other adult reading material. With lots of white space, short sentences, and pictures, stroke survivors can enjoy reading again with these free downloadable and printable stories.

3) Read recent news in three different levels of language complexity on the News in Levels site. Each story has three versions in increasing difficulty with audio and video support. Less common vocabulary is highlighted and defined. The site also offers a chat room to practice writing, and the ability to speak with other readers via Skype.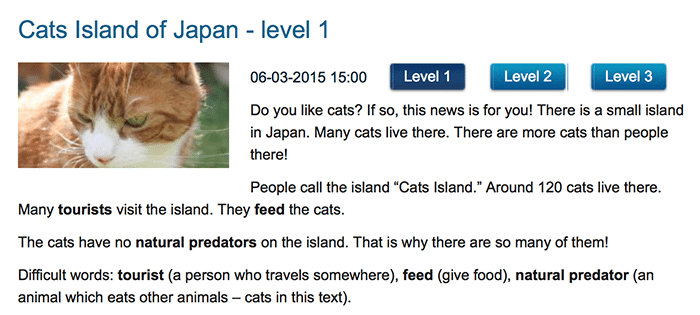 Videos Bring Language to Life
4) When a person with aphasia has difficulty understanding a word, going to the dictionary to find more words is unlikely to be much help. Instead of using language to define a concept, Vidtionary uses videos. Created for English learners, this video dictionary is equally useful for people with aphasia. Explore randomly, alphabetically, or by part of speech. The prepositions may be especially helpful for people with difficulty with the "little words" in English (agrammatism).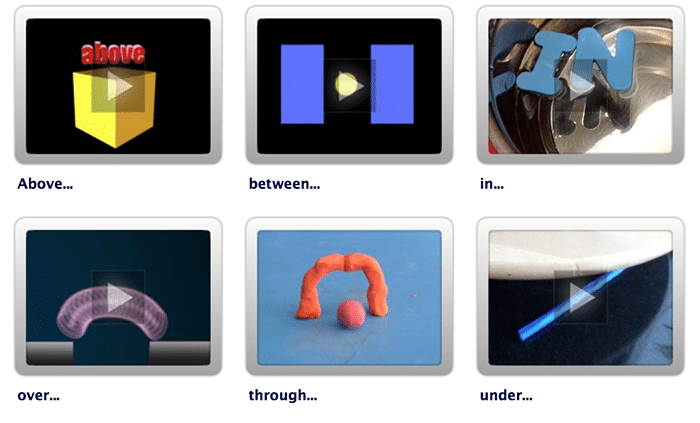 5) It can be challenging to practice conversational skills when you're alone. Video comes to the rescue again, this time from Scenari-Aid. A free subscription to this Australian site gives you access to over 100 videos of everyday interactions. Practice your half of the conversation at a restaurant, bank, or job interview, going step-by-step so there's no time pressure. Used by people who stutter, English learners, people with anxiety, and stroke survivors, this site is a wonderful tool for speech therapy.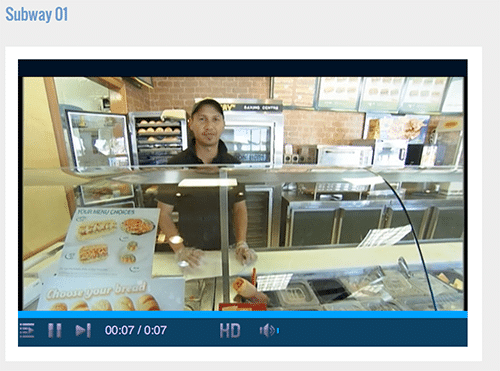 When you have someone to practice with, the Conversation Therapy app is an ideal tool to use to improve your communication skills. Download the FREE Conversation Therapy Lite to sample the engaging topics.
Picture Dictionary for Adults
6) While not as lively as the videos, the English Picture Dictionary offers a combination of photographic and illustrated picture representations of over 2,000 words, organized alphabetically or by semantic category. Also available in other languages, this can be a very handy tool for creating picture communication boards or helping bilingual people with aphasia.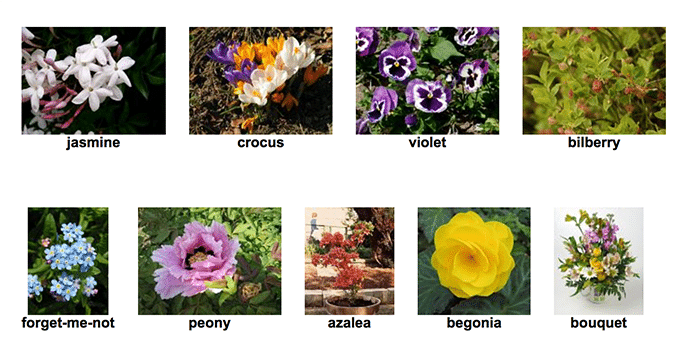 These resources can be very helpful when used with a speech-language pathologist or at home with a trained caregiver to target specific communication goals.
If you liked this article,
Share It !