A Year in the Life of a Traveling SLP
6 min read
Julia Kuhn shares an overview of her experiences as a traveling speech-language pathologist. Travelers take short-term contracts in various facilities around the country, moving as they go.
January: Northeast in New England
Snow is falling and the roads are slippery while driving to work in rural western Massachusetts. The weather is gray, but it is nice to be close to my family on the East Coast for the holiday season. As the only SLP covering two skilled nursing facilities, there is a daily caseload of 8-14 patients who need help with speech, language, cognition, and swallowing. It can be stressful and challenging to manage the caseload between two buildings.
One building I cover is a smaller, 80-bed long-term care facility that serves mostly residents with dementia. The other building has a dedicated 30-bed transitional-care unit and gets a lot of rehab patients. These buildings have a constant need for traveling therapists since their rural location makes it hard to attract clinicians to permanent positions.
The facilities do not have a lot of materials available for speech therapy. I'm grateful for my iPad to access all my apps wherever I go. The Language Therapy 4-in-1 app for aphasia is extremely useful because it has such a variety of therapy stimuli. The patients love the colorful pictures and interactive component of the app!
February: Vacation Down South
Time to board a plane and fly south! One of the biggest perks of being a traveling therapist is the ability to take extended amounts of time off in-between contracts, if you budget well. My time in western Mass has come to an end and now I'm off for a two-month hiatus! As a traveler, you can choose to work, or not work, at your discretion. The next six weeks will be filled with exploration and learning Spanish in Costa Rica, Panama, Mexico City, and Playa del Carmen.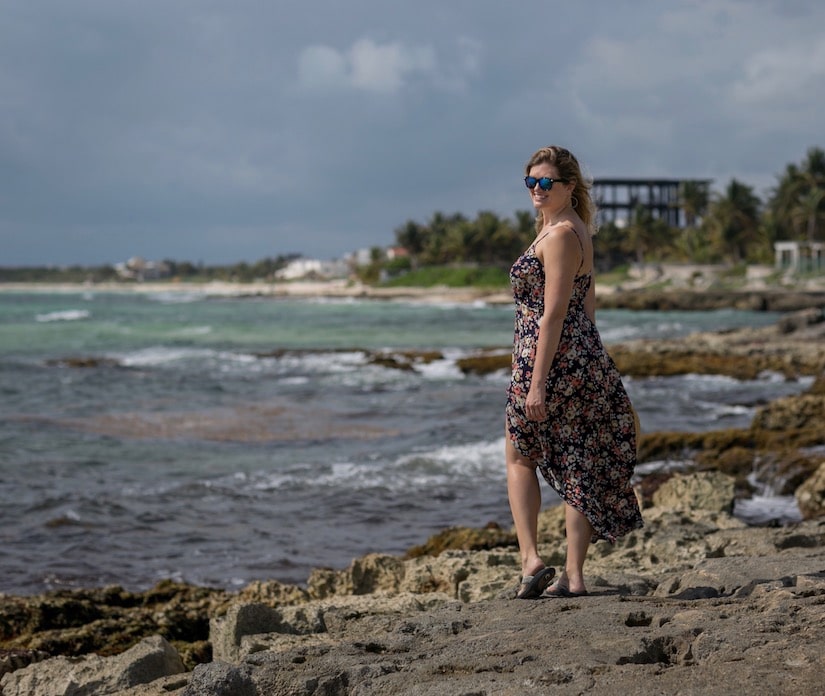 Early March: Planning Ahead
The phone rings, and it's my recruiter. He has good news; my California license, which I applied for two months ago, has been approved! SLPs need to have a state license in every state where they work, and licensing applications and requirements vary. It can be challenging and time-consuming to apply for new licenses and keeping up with requirements. Moving forward, I ask my recruiter to contact me if any acute or inpatient rehab jobs open up in California with a late March or early April start date. Travel therapy jobs can open and close very quickly; if you don't act quickly, you can easily miss an opportunity.

Mid-March: Taking a New Travel SLP Assignment
A job has opened up at an inpatient rehab facility at a Level I trauma center in Fresno, California. I give verbal approval for my recruiter to submit my application for the job. The next day, he reports that the facility likes my resume and wants to do a phone interview. During the phone interview, I ask about productivity expectations, the speech pathology team, job requirements, patient caseload, and why they need a traveler; along with many other questions.
After a phone interview, the facility generally wants to know within 24 hours if you are accepting a job or not. This job is a good fit, so I tell my recruiter that I'll accept. The facility feels the same way about me, so it's a match! My recruiter and I negotiate a pay package and sign a contract to start work the first week of April.
Early April: Central California Rehab
Time to board a plane again! This time it's to fly from my home on the East Coast to California. I arrive in California, rent a car, and move into my temporary housing. As a traveling therapist, if you meet requirements to maintain a residence at home while you travel, you can qualify to receive tax-free housing stipends or paid housing while on assignment.
I choose to take a tax-free housing stipend and find my own short-term housing. For this assignment, I am living in a house owned by a traveling nurse who is away on her own travel assignment. My roommate, a Fresno native, introduces me to all of the fun spots around town.
Day 1 at work still gives me the jitters. This first day gets off to a great start! There is a wonderful team of four SLPs. The inpatient rehab unit has 30 beds, and most of the patients have suffered brain injuries or strokes. There are several younger patients who sustained trauma that resulted in the need for a tracheostomy tube for breathing or a PEG tube for feeding.
The orientation to the building and speech department was thorough! The lead SLP shadowed me for two days and gave me feedback on my sessions. She also provided training on their computerized documentation system.
It is wonderful to actually get an orientation on a travel assignment. It is more common to walk into a building, be given a list of patients, and told to "go treat". You have to be prepared to hit the ground running when you are a traveler, so it's not the best job for new clinicians.
Late April: Making the Most of a Travel SLP Assignment
The weather is crisp and the skies are blue! This is the perfect time of year to pursue one of my passions, hiking! On the weekends I venture into the tall, granite mountains of Yosemite National Park. Yosemite is breathtaking – by far one of the most beautiful places that I have been!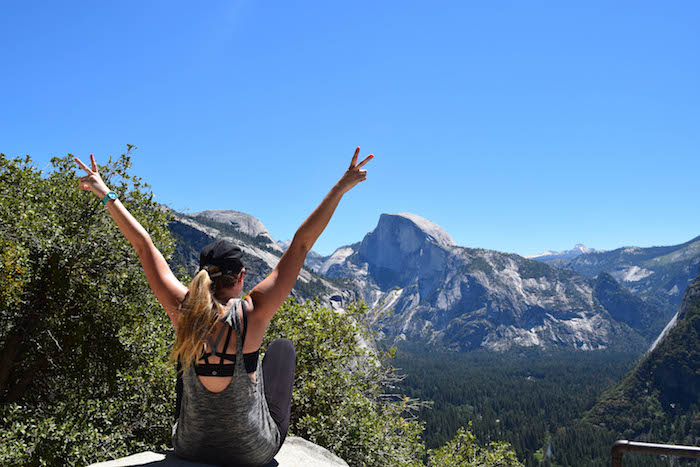 June: On the Move Again
This month is my last on-assignment in Fresno. The hospital hired a permanent SLP for the job vacancy that I was filling.
Meanwhile, my dream has just come true: I accepted a job in Hawaii! Hawaii has been on my bucket list forever, and I've applied for multiple jobs in the past, but never got accepted. In a month I will be working at an acute care hospital in Honolulu.
July: Aloha Hawaii!
The "aloha" spirit of the island is everywhere on Oahu. The team at the hospital is very friendly and welcoming. At this hospital, I am primarily working with geriatric patients for dysphagia. I spend most of my day performing clinical bedside swallowing evaluations and some videofluoroscopic swallow studies (VFSS or MBS).
The Dysphagia Therapy app can help acute care clinicians quickly decide which treatments are right for their patients after a clinical or instrumental swallowing study.
On my days off, I head to the mountains and beaches. There are a lot of travel therapists in Honolulu, and we are quick to meet over social media and become close friends.
November: Travel SLP Contract Extended
Things are wonderful in Hawaii, and I don't want to leave! Luckily for me, the traveler position is still available and my contract gets extended for another 13 weeks. Now I will get to spend the holidays in Honolulu!
While reflecting on the year, it is crazy to think how much has changed. From a snowy January on the East Coast, to hiking the mountains on the West Coast, to the holidays in Hawaii, you never know where you will end up as a traveler! Traveling allows you to see the country, to work in different settings, and to have the flexibility to take time off. It can be a crazy but rewarding lifestyle for a confident clinician who can stay organized, plan ahead, and go with the flow.
If you liked this article,
Share It !