See AlphaTopics AAC In Action
Here's What People are Saying about
AlphaTopics AAC
What You'll Get in
AlphaTopics AAC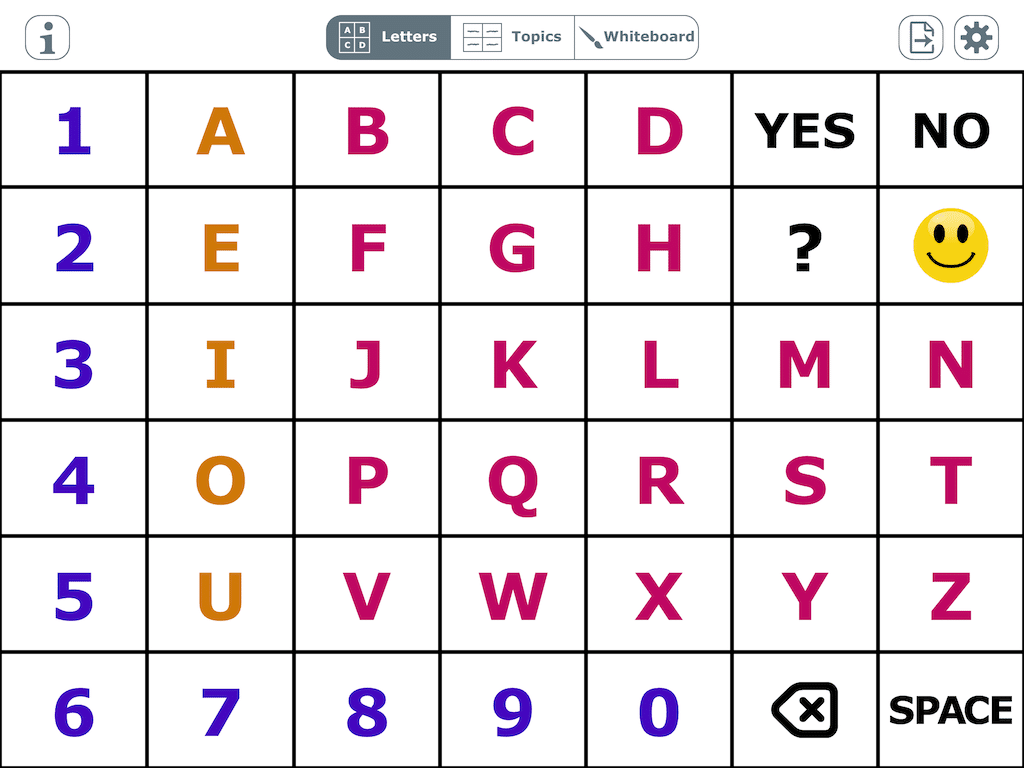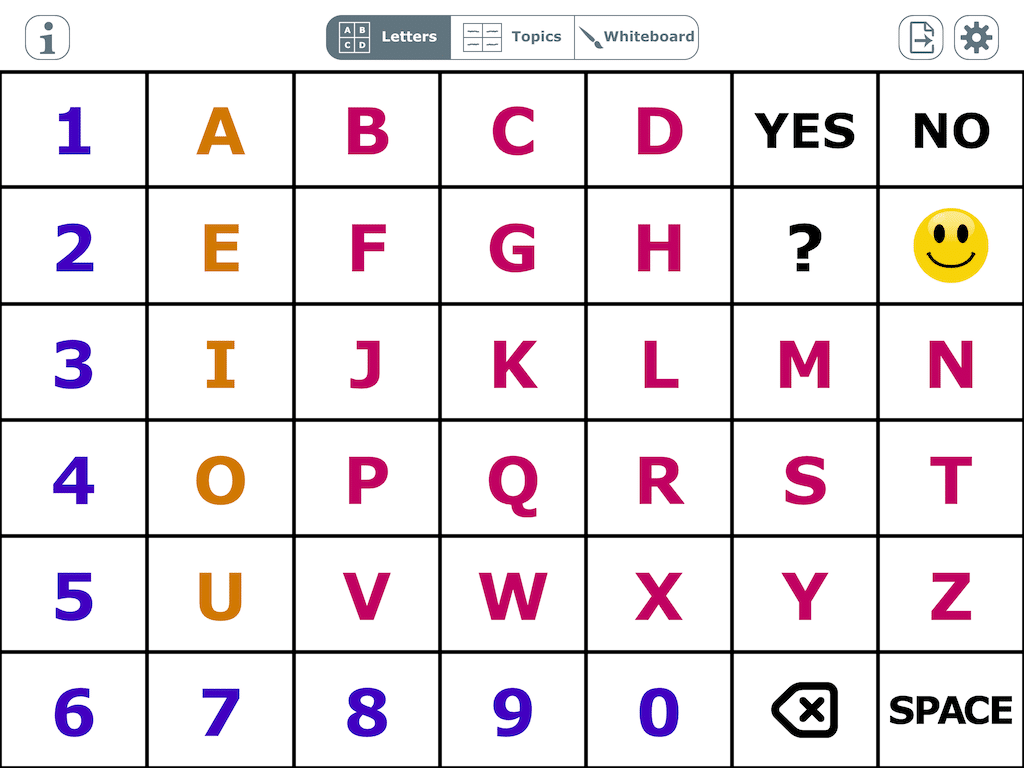 Three boards provide 3 unique ways to help someone communicate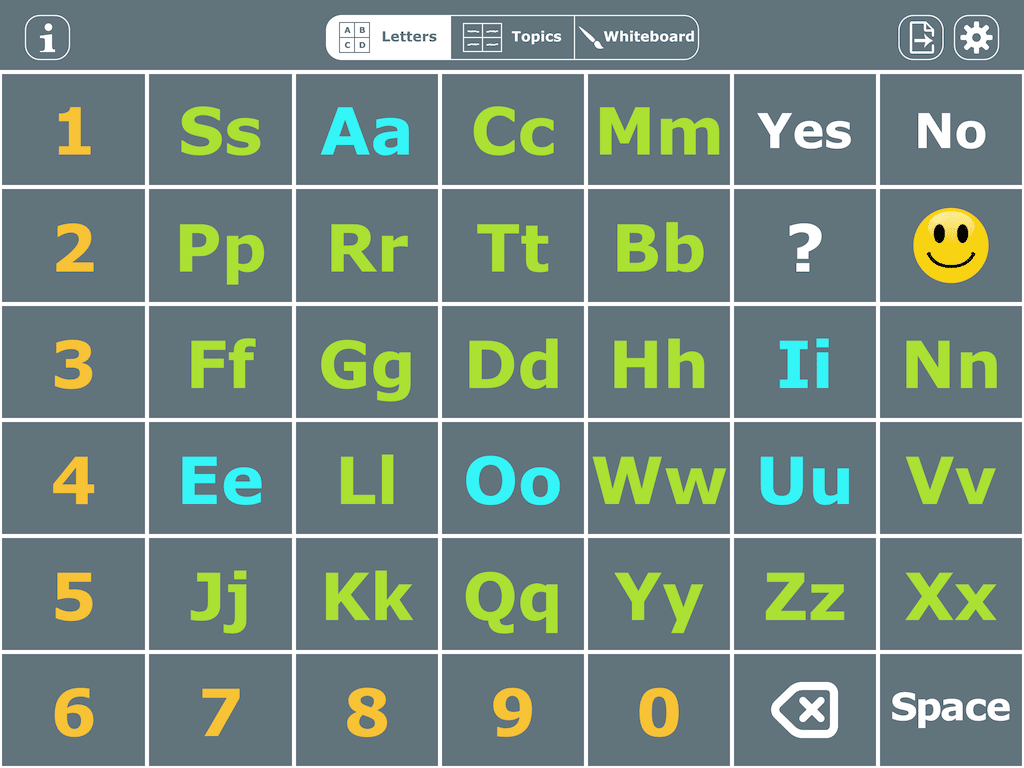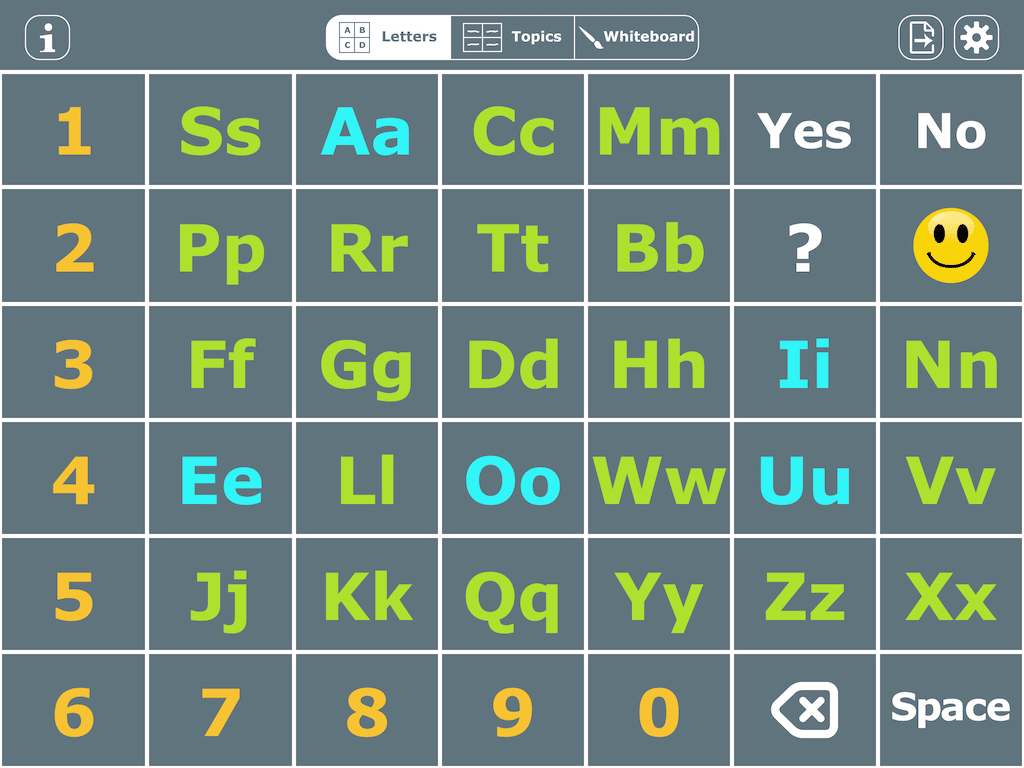 Letter board allows for direct selection or assisted scanning for alphabetical, frequency, or first-letter frequency letters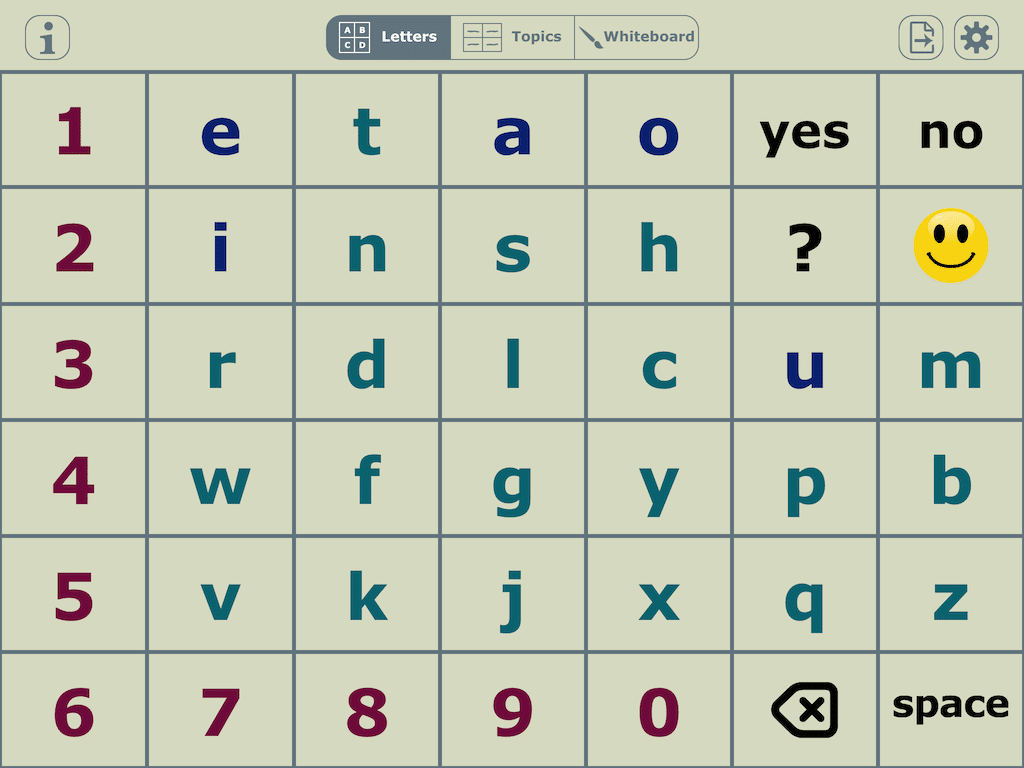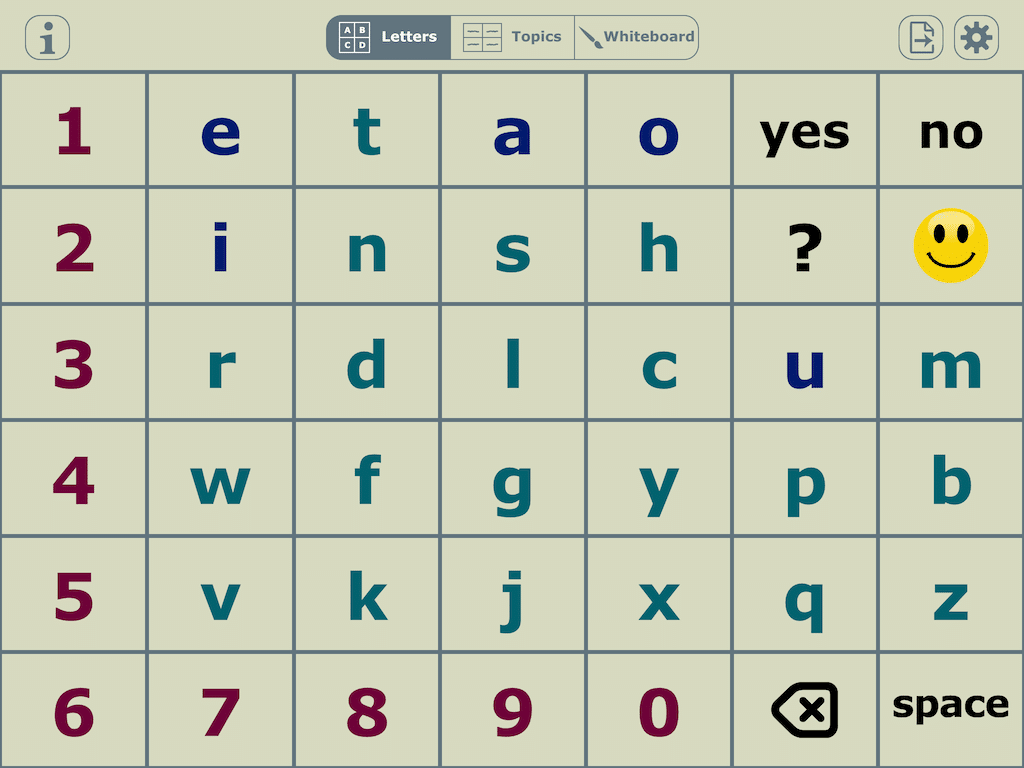 Adjust the color scheme, letter order, sounds, and touch sensitivity for the app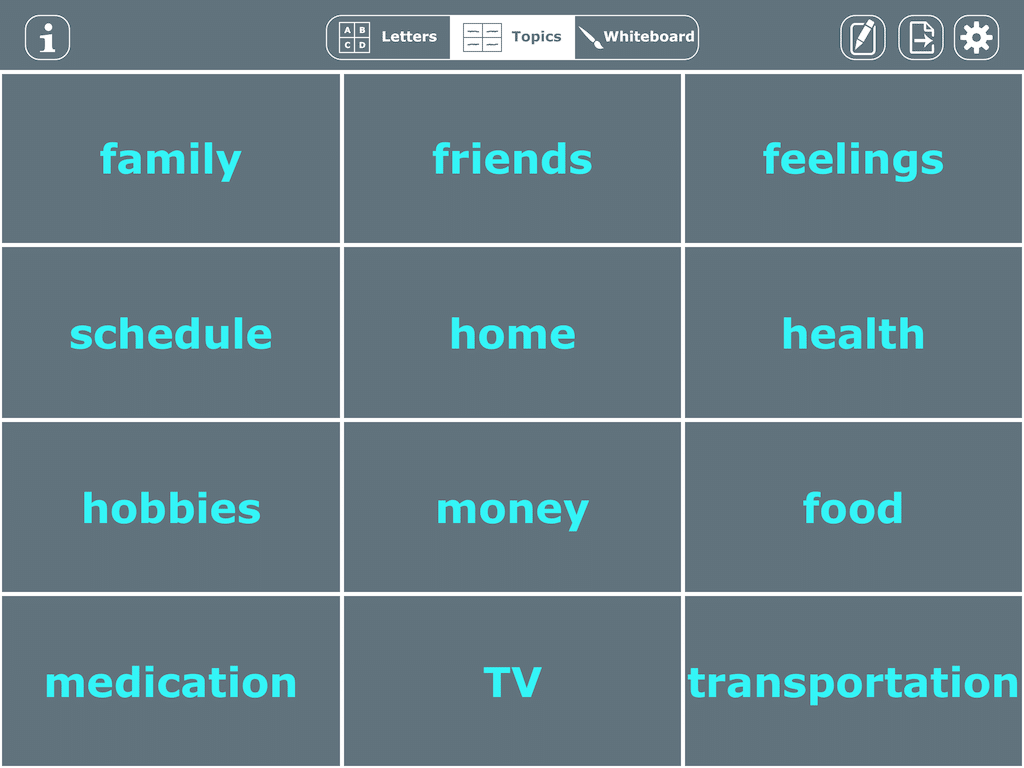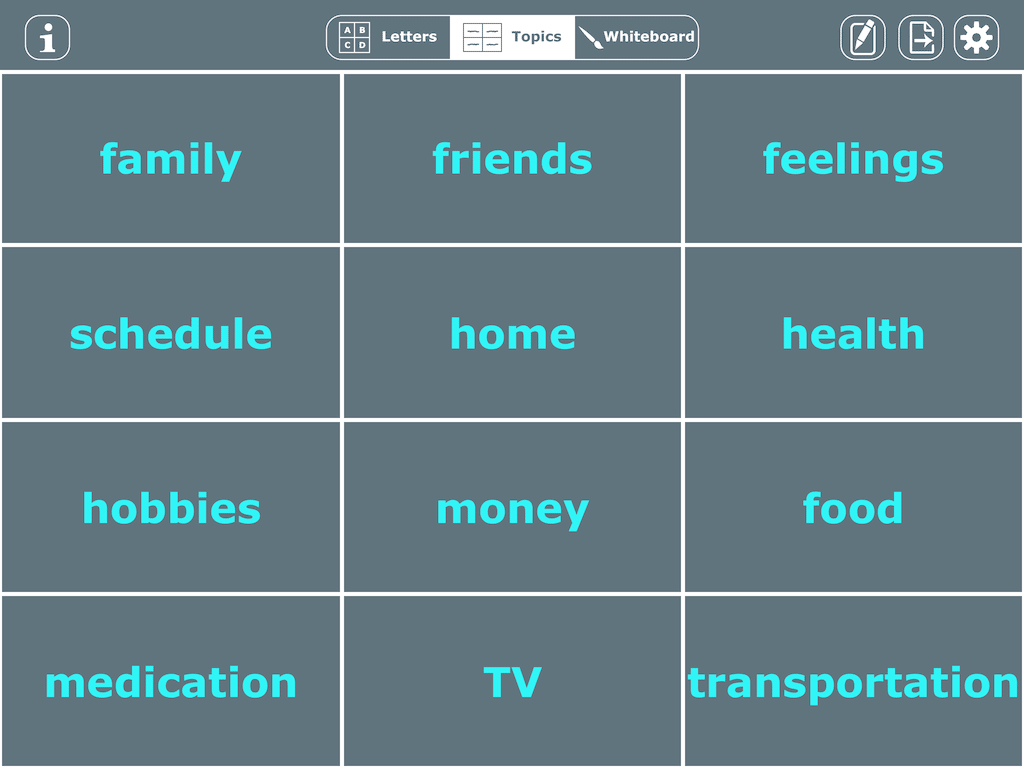 Establish the topic when speaking to help the listener get to the intended message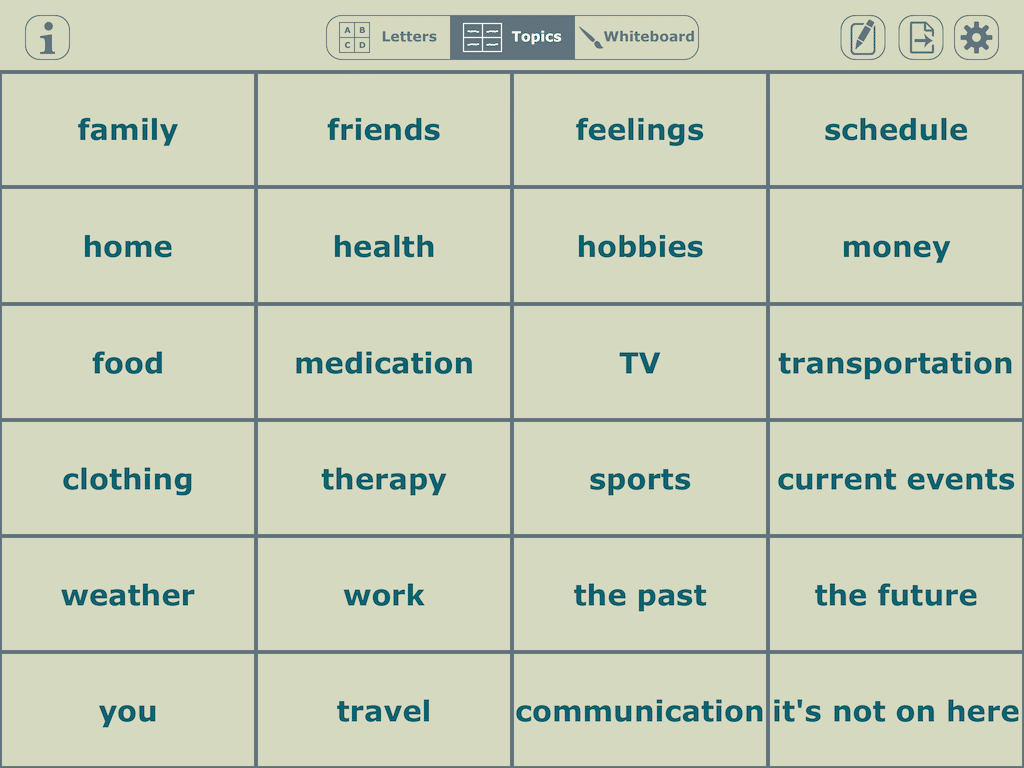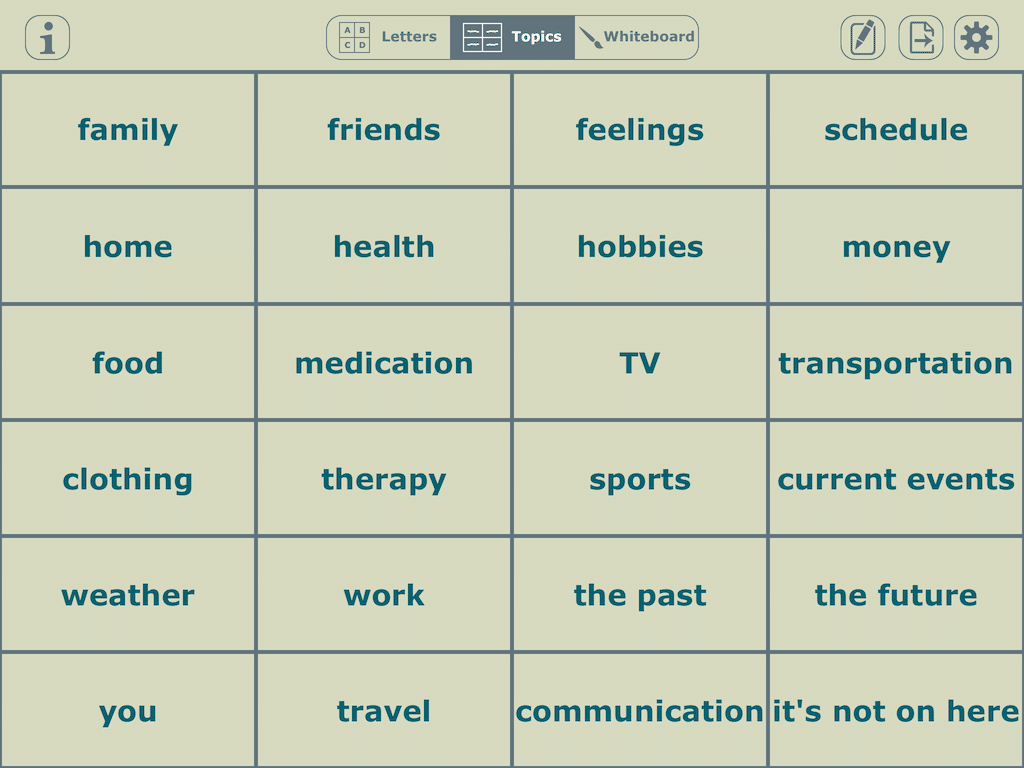 24 topics are pre-installed based on what adults want to talk about most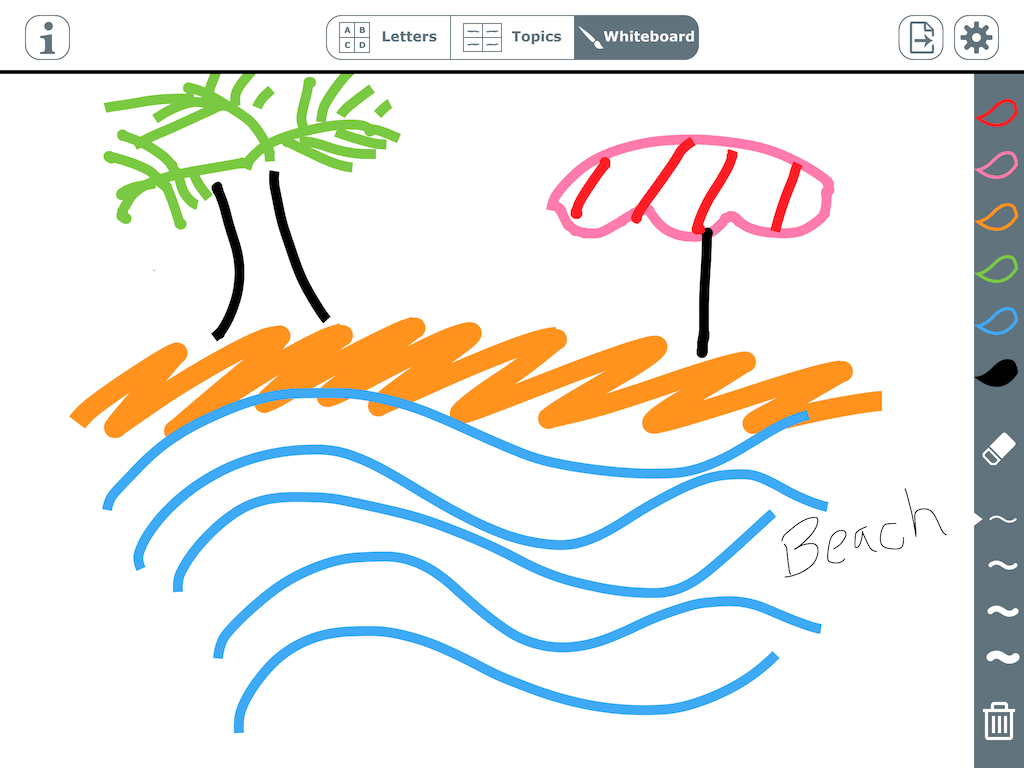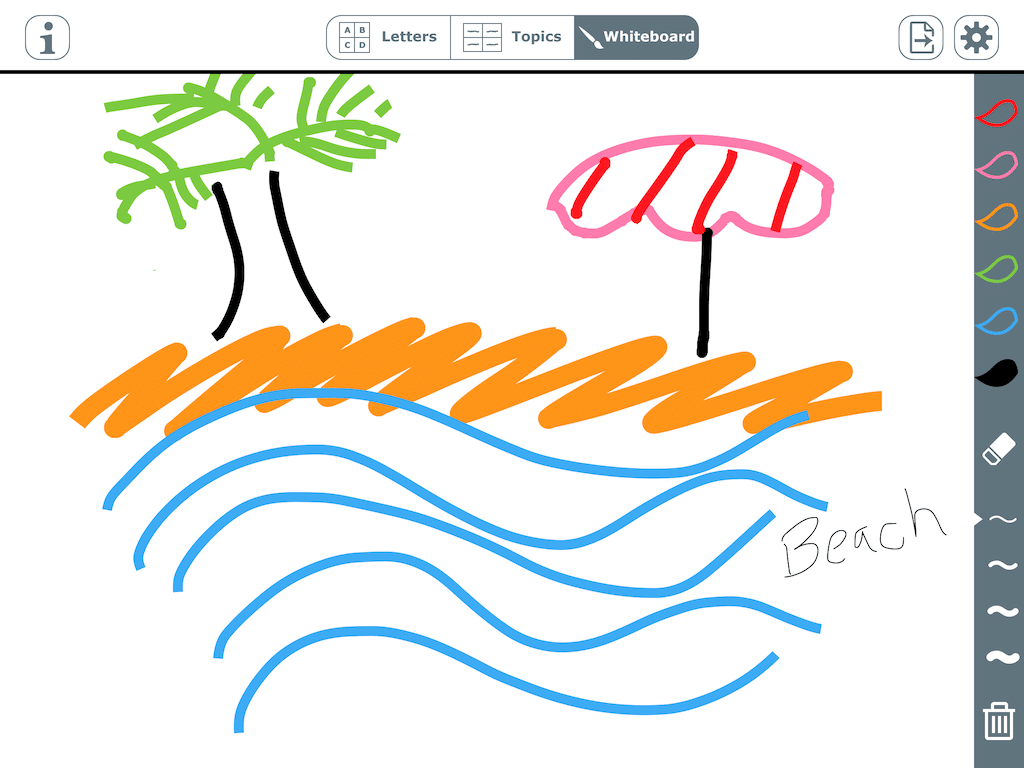 Draw on the white board in a variety of colors and line thicknesses with an eraser & ability to export your drawing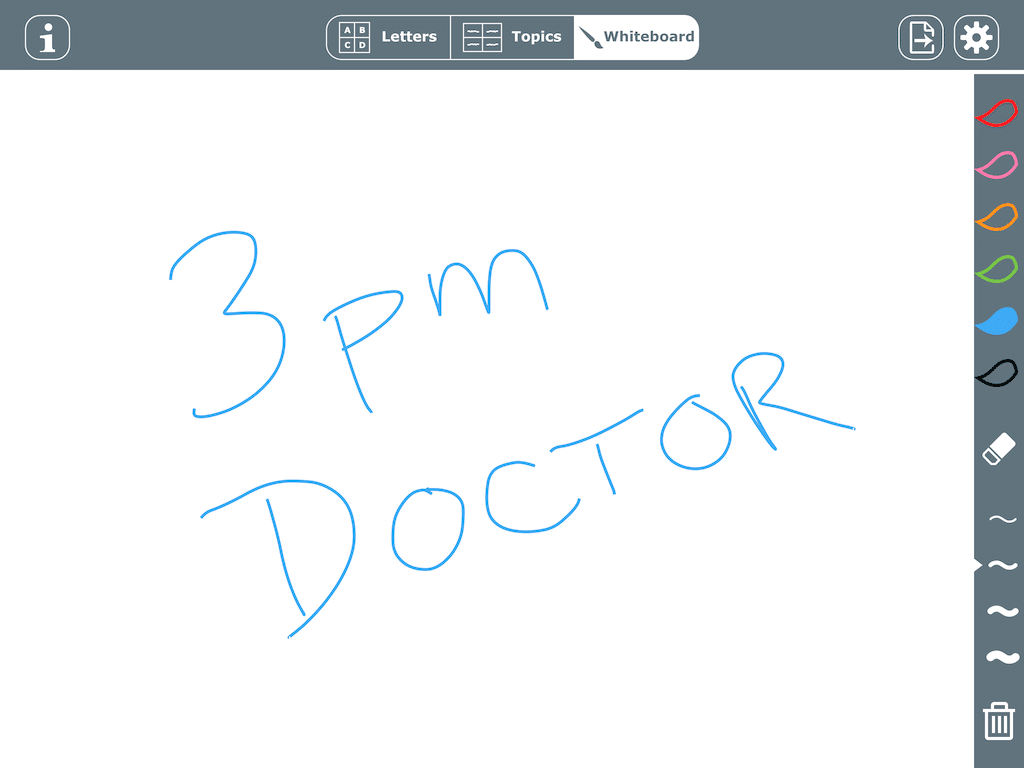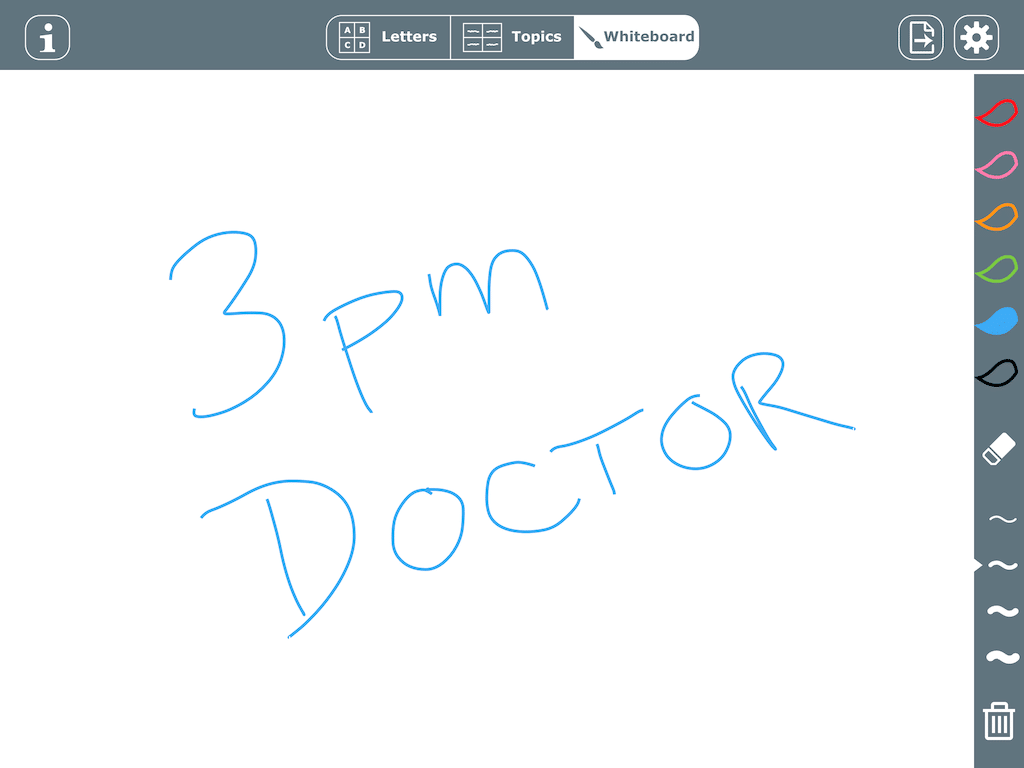 Write keywords for better understanding when you don't have paper around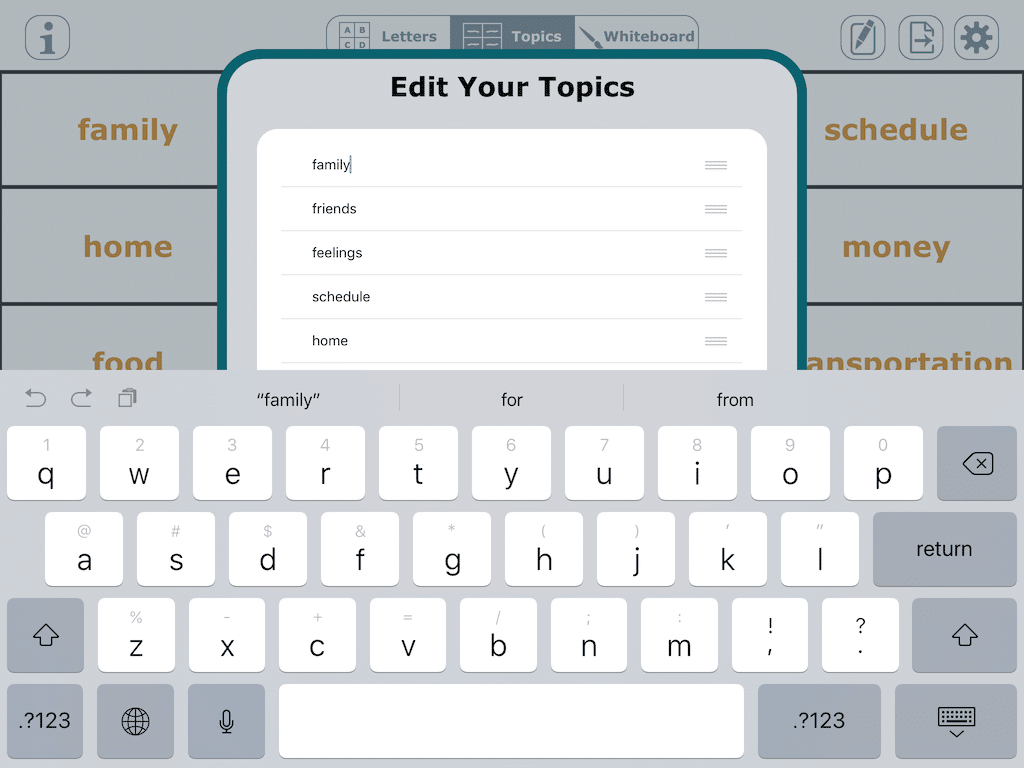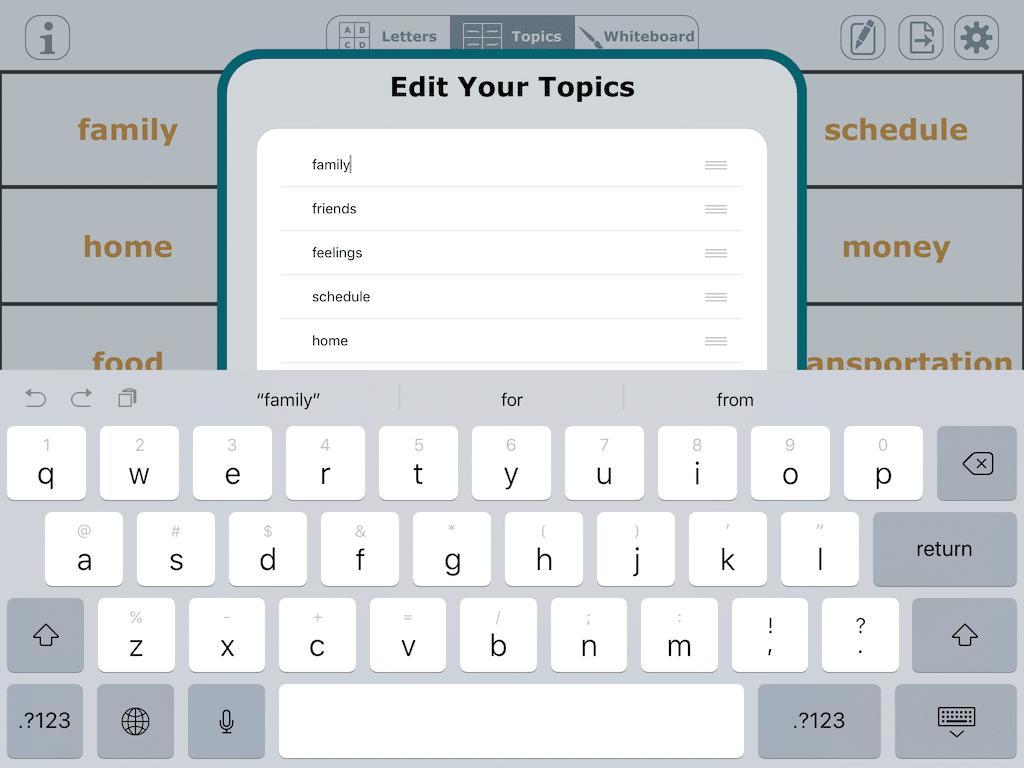 Customize the topics to any words or short phrases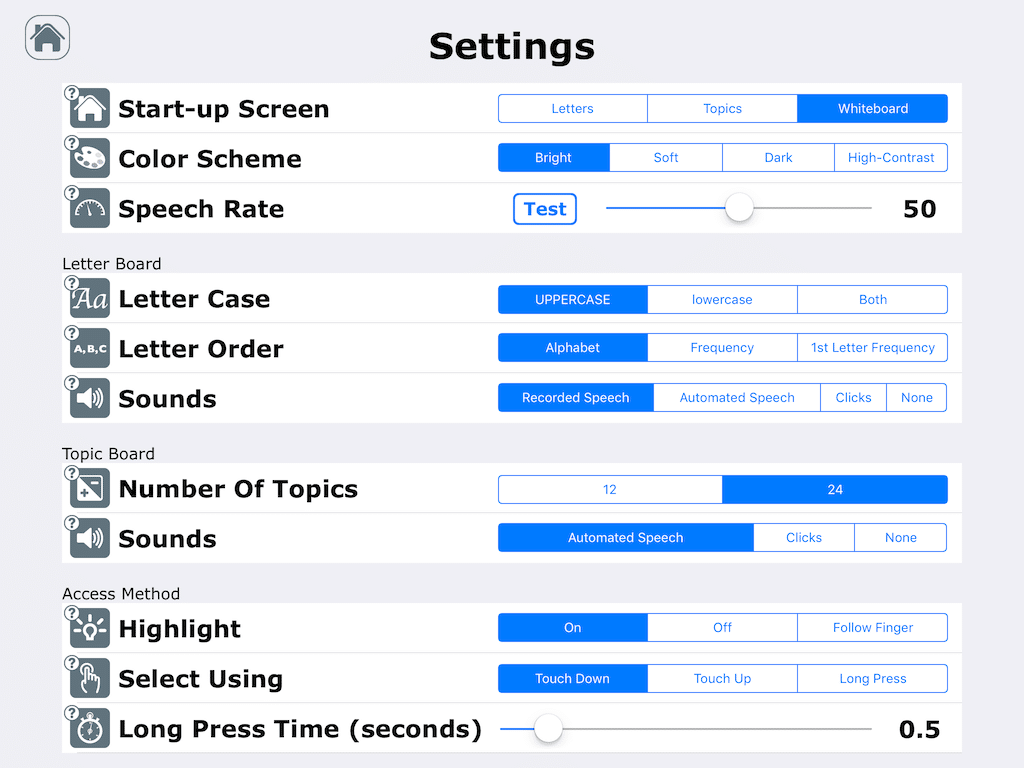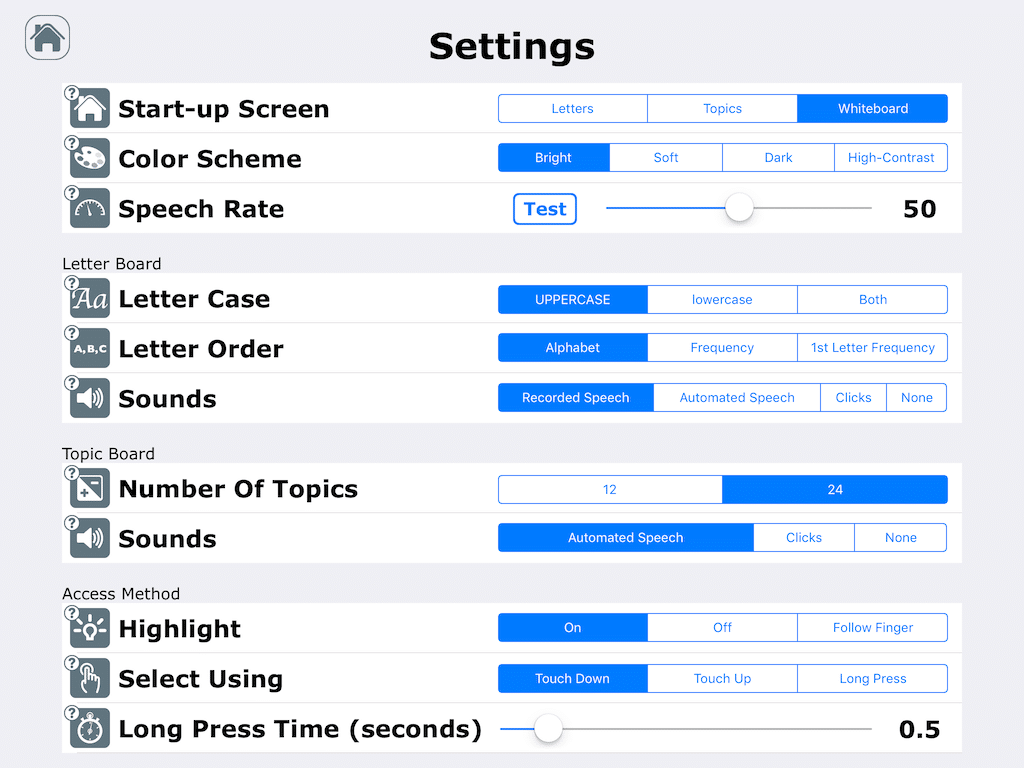 Settings are available to meet the needs of so many different users
All the Tactus Therapy apps are designed by a certified speech-language pathologist and are based on research and clinical best practices. Learn more about the evidence behind this app.
Don't Forget to Download Your
FREE USER GUIDE
Get the most out of this app when you have all the power user tips & step-by-step instructions. Fill out the form so we can send your free PDF user guide straight to your inbox!
In addition to receiving your free download, you will also be added to our mailing list. You can unsubscribe at any time. Please make sure you read our Privacy Policy and Terms & Conditions.
Start using this app or save with a bundle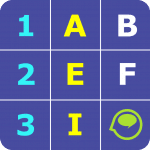 AlphaTopics AAC
Enhance & clarify natural speech with this simple yet powerful augmentative communication app for dysarthria & aphasia.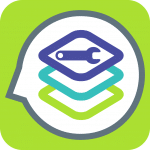 Tactus Clinical Tools
Grab all 5 of our best apps for clinicians in this discount iOS app bundle covering AAC, speech, swallowing, & cognition.