How To:


Communication Partner Training (CPT) for Aphasia

7 min read

We can look at aphasia in a few different ways: 1) We can see it as a communication problem that belongs to the person with the stroke or brain injury, OR 2) We can see it as a problem with communication between two people.

If we look at it the second way, we can expand who receives treatment for aphasia. Speech therapy can improve communication with restorative treatments focused on impairment, but it can also help by training communication partners in how to play their part in a 2-way conversation to be more effective at getting messages in and out.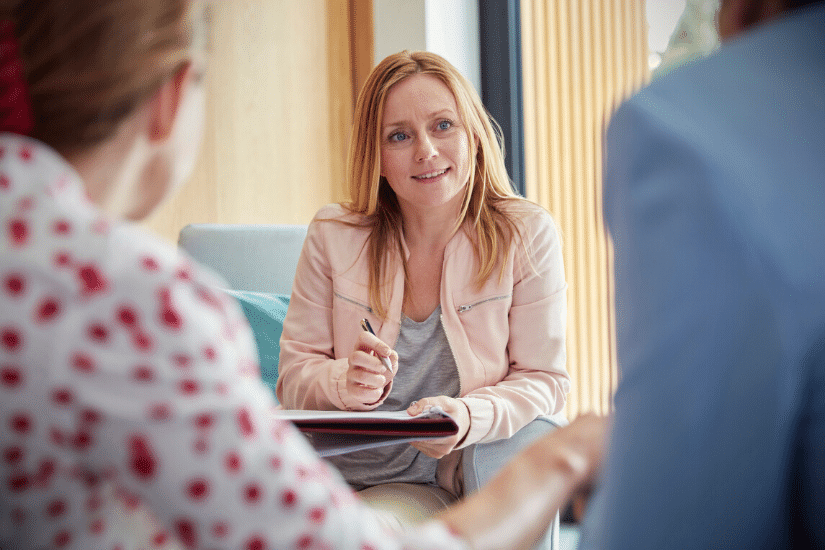 What is Communication Partner Training (CPT)?
Communication Partner Training (CPT) is an evidence-based intervention that teaches communication partners (e.g., family members, friends, healthcare workers) how to best support conversation and interaction for a person with aphasia.
It does not matter how mild or severe a person's aphasia is, they can be a good candidate for CPT as long as their communication partner is motivated and willing to adapt their communication style.
Who Can be Trained as a Communication Partner?
CPT can be used in any setting with any individual who communicates frequently with a person with aphasia. This includes:
spouse/partner
family members
friends
healthcare workers
activity staff
volunteers
The individual with aphasia can assist the clinician by identifying who might be appropriate communication partners to train.
Why is Communication Partner Training Important?
CPT is proven to improve communicative access and participation for adults with aphasia, making it a crucial part of any speech therapy program. Trained partners report improvement in communication and understanding of the person with aphasia. These aspects are critical for decreasing social isolation and increasing participation in conversation and life.
The evidence to support CPT is strong, as outlined in two systematic reviews published in the past decade. The pool of research studies included 720 communication partners and 308 persons with aphasia. The results are as follows:
One study addressed acute aphasia (<4 months post-onset) which reported positive changes in communication for the person with aphasia on a conversation rating scale. There needs to be more research completed in acute phases.
17 studies addressed chronic aphasia which reported results including improvement in impairment scores, improved use of content words, sentences, communication strategies, and topic initiation.
Psychosocial measures noted improvements after CPT including an increase in self-confidence, self-perception and reduced depression.
Several studies looked at long-term maintenance of CPT which indicated up to 23 months of maintained outcomes on rating scales and conversational samples after training.
Communication partners reported an improvement in communication effectiveness.
This makes CPT one of the most effective and evidence-based treatments we have in aphasia treatment that can easily be included as part of every client's therapy plan.
Download a "How To" guide now!
Get your free PDF handout of How To Do Communication Partner Training (CPT). Includes printable instructions to use in therapy!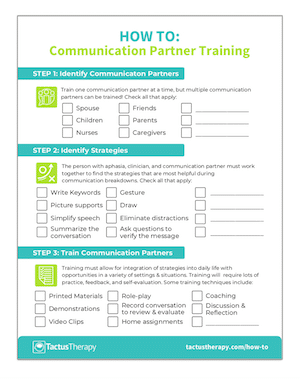 In addition to receiving your free download, you will also be added to our mailing list. You can unsubscribe at any time. Please make sure you read our Privacy Policy and Terms & Conditions.
Types of Communication Partner Training
Several different CPT techniques have been researched and reported. Some of the most popular programs have extensive supports developed to train and implement them:
SCATM is based on two key principles: acknowledging competence and revealing competence. The approach focuses on establishing techniques to help the person with aphasia feel competent and techniques to give and receive accurate information from the person with aphasia.
Free online training is available for the basics of SCATM, with in-depth training (including train-the-trainer) available on-site in Toronto or by arrangement in your location.
There are three stages for training communication partners in SPPARC:
Raising awareness of the aspect of conversation that is being addressed
Raising awareness of the individual's contribution to the conversation
Identifying and practicing strategies for change
There is a manual with CD-ROM and DVD providing examples, resources, and guidelines published in 2008 and available here: https://www.routledge.com/SPPARC-Supporting-Partners-of-People-with-Aphasia-in-Relationships-and/Lock-Wilkinson-Bryan/p/book/9780863886898
BCA is an e-learning resource for conversation partner training for use by clinicians, people with aphasia, and their families. This extensive training with video examples and guidelines is completely free, though an account is required. Any clinician or family interested in learning these skills will find a wealth of information in this online course. Learn to identify barriers and facilitators in conversation.
Developed with non-fluent aphasia in mind, this method has also been explored for use with Wernicke's aphasia and spun off into Better Conversations for Primary Progressive Aphasia (BCPPA) and into conversational analysis and training for dysarthria.
Writing Goals & Measuring Outcomes for CPT
It is important to remember that goals for CPT will not be typical impairment-based goals, but rather seek to modify the communication environment by training partners. Goals may be written around reducing barriers and increasing facilitators to successful communication. Some examples include:
Increasing efficiency by using word-retrieval strategies such as writing, drawing, or gesturing
Decreasing the number of inappropriate interruptions by a designated communication partner
Increasing response time allowed by a trained partner by 50% to allow for more expression
Decreasing social isolation by a partner increasing the number of supportive behaviors for conversation
There are several rating scales that can be used to measure outcomes including:
Conversation Partner Training for TBI
While this article has focused on CPT for aphasia, communication partner training is also beneficial for brain injury, dementia, and other cognitive-communication disorders. There are some fantastic resources available for free online for CPT for traumatic brain injury here:
How to Use Apps for CPT
Several Tactus Therapy Apps can be used to generate conversational topics to practice strategies while training communication partners.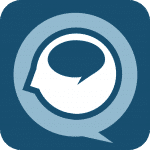 Conversation Therapy
Engage in real-life discussions with pictures & questions that get people talking to practice communication strategies.
The Conversation Therapy app focuses on engaging in two-way discussions by presenting pictures and questions to get persons with aphasia and their communication partners talking in a structured conversation, making it easier and less intimidating to practice strategies and provide feedback.
There are thousands of questions on hundreds of topics in Conversation Therapy. Answer the thought-provoking questions about topics of interest using gestures, writing, drawing, or any other strategies that are helpful for communication!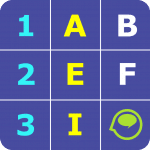 AlphaTopics AAC
Enhance & clarify natural speech with this simple yet powerful augmentative communication app for dysarthria & aphasia.
The AlphaTopics AAC app is a simple yet powerful augmentative communication program with 3 flexible boards:
Letterboard: scan for the first letter of a word when stuck
Topic board: establish the topic before speaking by identifying it on the customizable list
Whiteboard: write keywords, drawing, or attempt to spell
Use this affordable app as a tool to aid communication by having it handy on your device for when paper isn't available or guessing games get frustrating.
If you liked this article,
Share It !