You'll Flip Out for this
Must-Have Speech Therapy App
Speech FlipBook is a revolutionary, interactive, talking flip book of all the sounds in English to help you treat:
You can generate comprehensive word lists of all the single-syllable words that contain each sound or blend in each position of the word in seconds!
Your clients will love flipping, repeating, segmenting, blending, recording, and reading each word (or non-word!) on the screen as their awareness & speech improve. This app is a therapist's dream that can be used with all ages & speech disorders.
See Speech FlipBook In Action
A Clinical Tool for All Ages
Pictures may look cute, but they can get in the way of therapy.
Focus on the sounds to discover the right way to pronounce words
Non-words help to build phonological awareness & reading skills
Never struggle to think of sound-specific words again.
Need a bilabial-vowel-velar word? This app has got you covered!
Consonants, clusters, & vowels (pure, diphthongs, & rhotic)
Here's What People are Saying about
Speech FlipBook
The top of my list for "must-have" speech apps!
I absolutely LOVE this app!
First of its kind – a great app!
Nice app for older students!
What You'll Get in
Speech FlipBook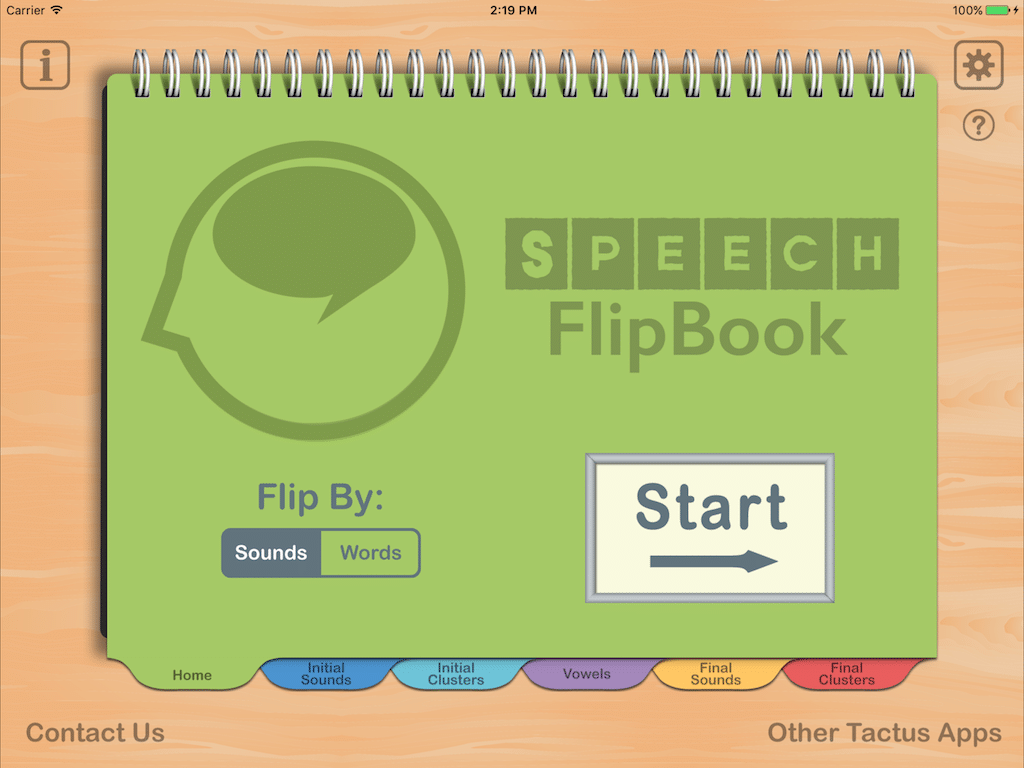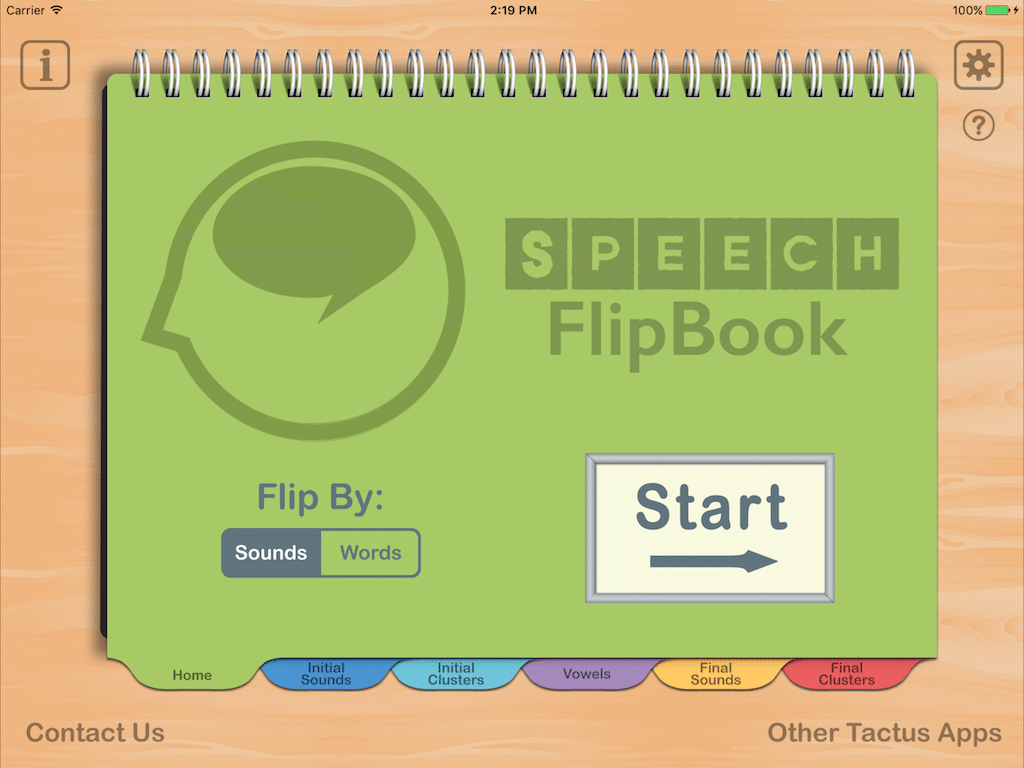 Set up your word lists from the tabs on the FlipBook.
You'll get 2300+ real words & 60,000 non-words with real recorded voice.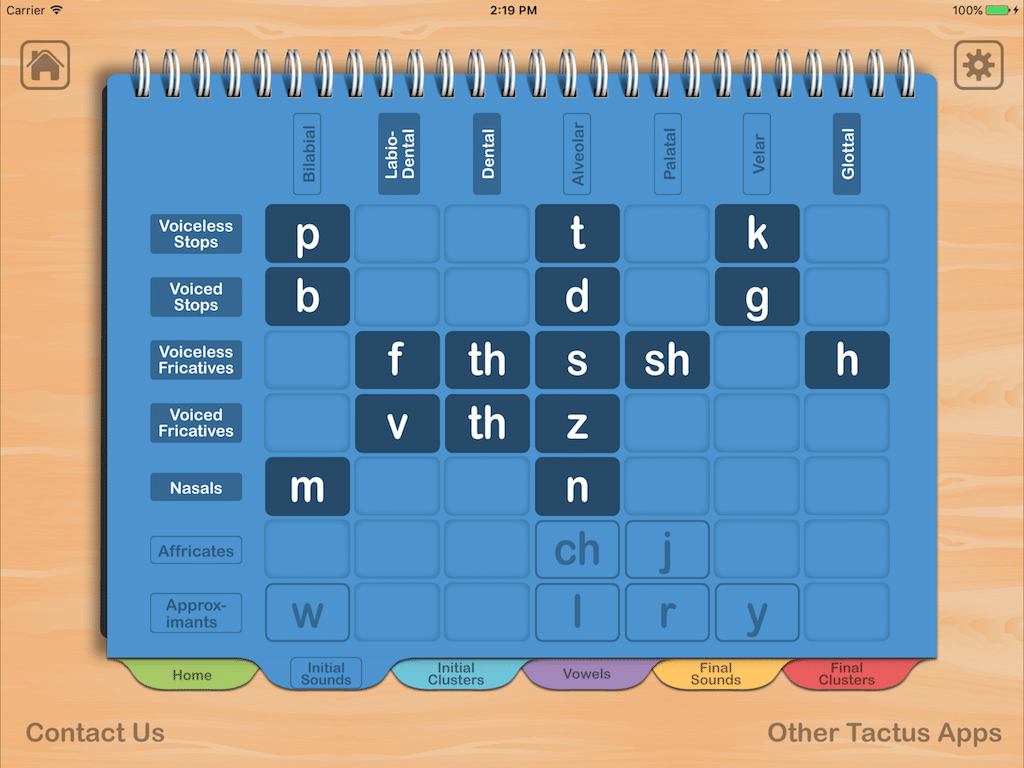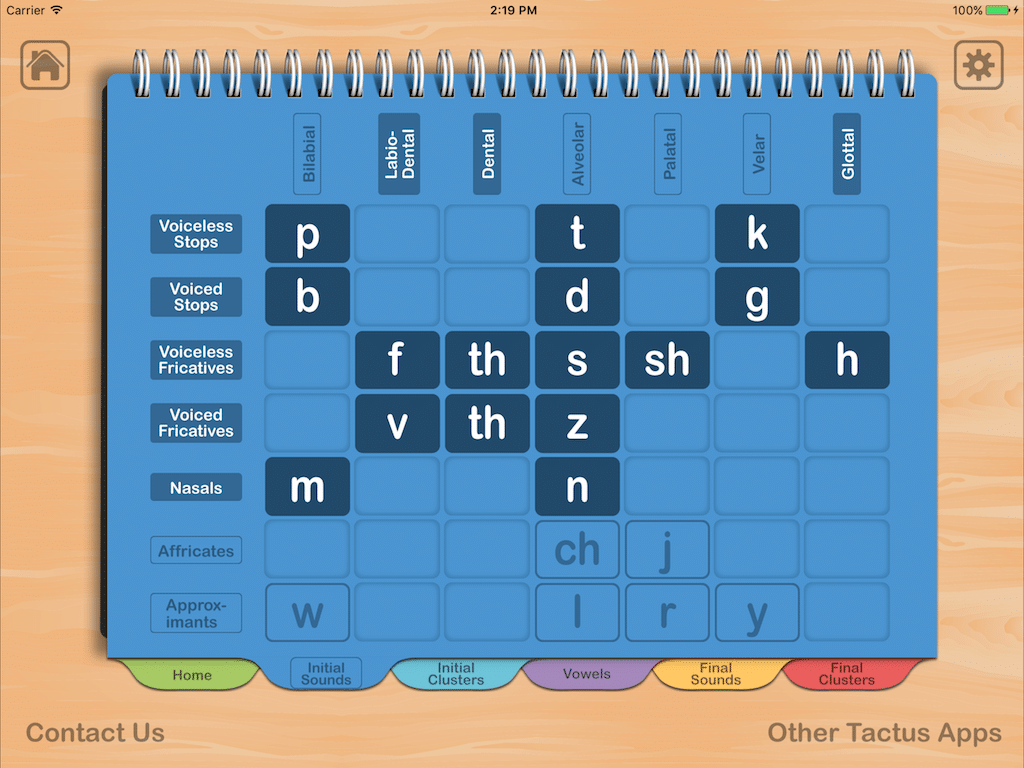 Select sounds for each position of the word on each tab: Initial Sounds, Initial Clusters, Vowels, Final Sounds, & Final Clusters – 125 in all!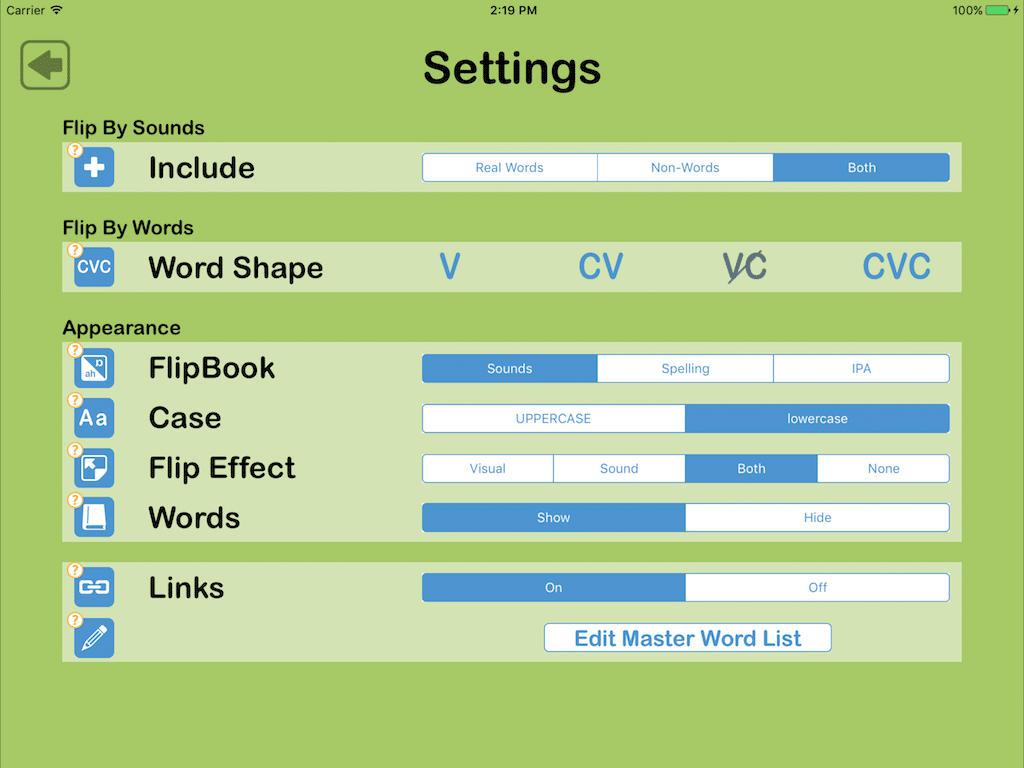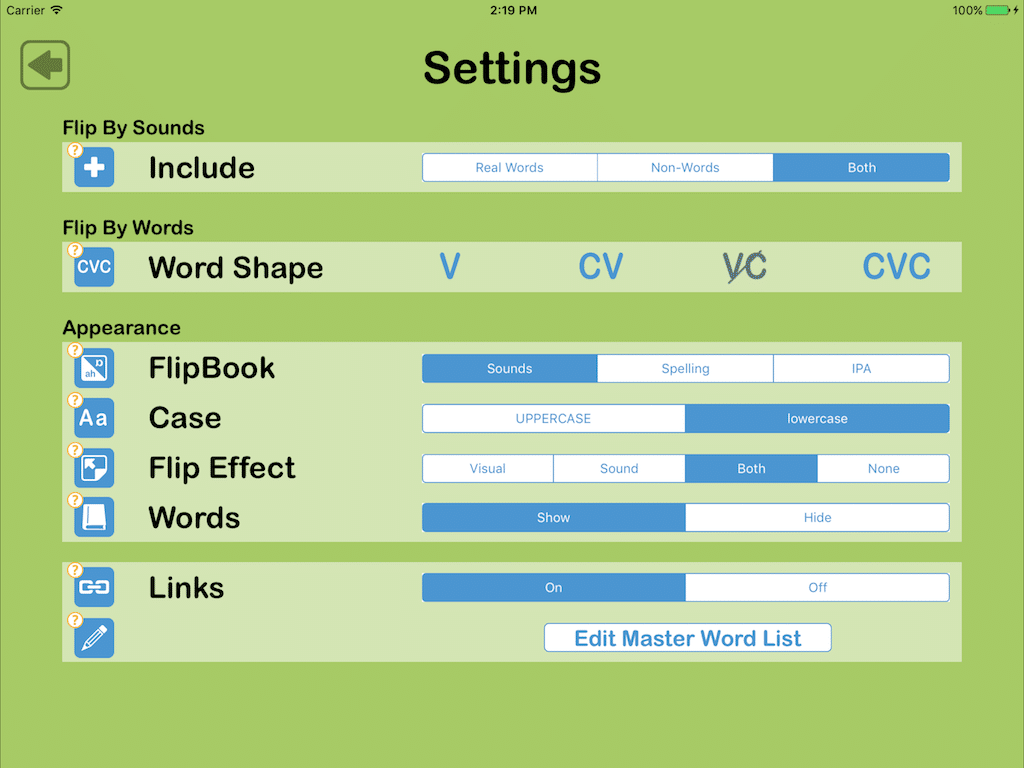 Customize the types of words to include, the word shape (V, CV, VC, CVC), & how it looks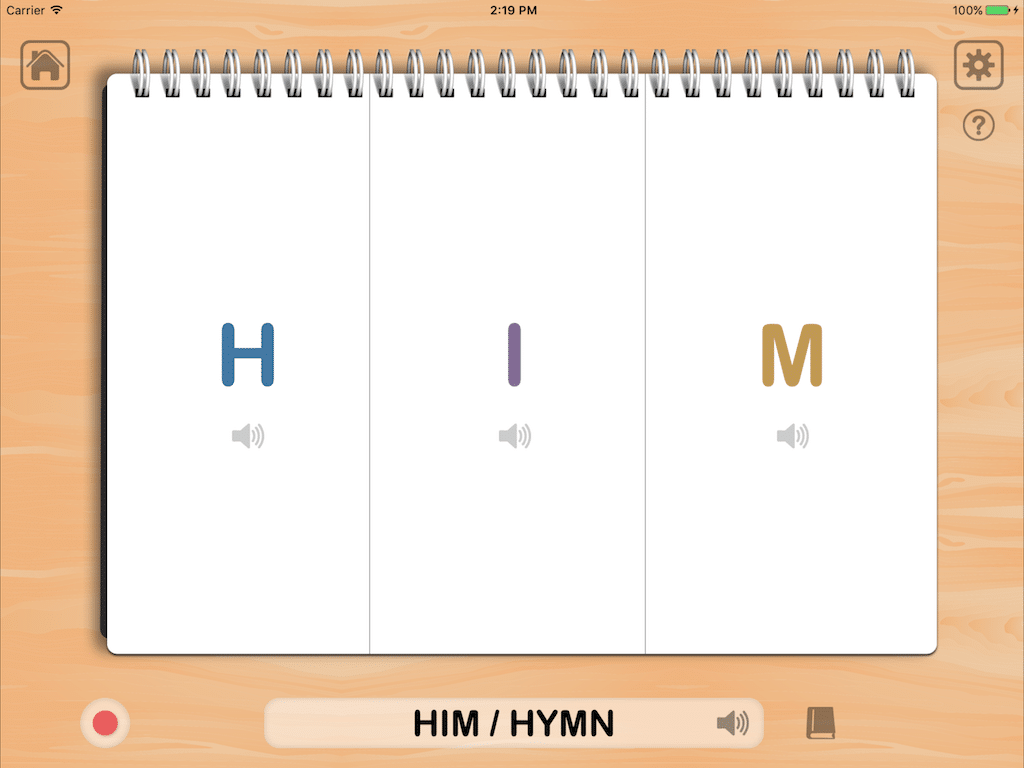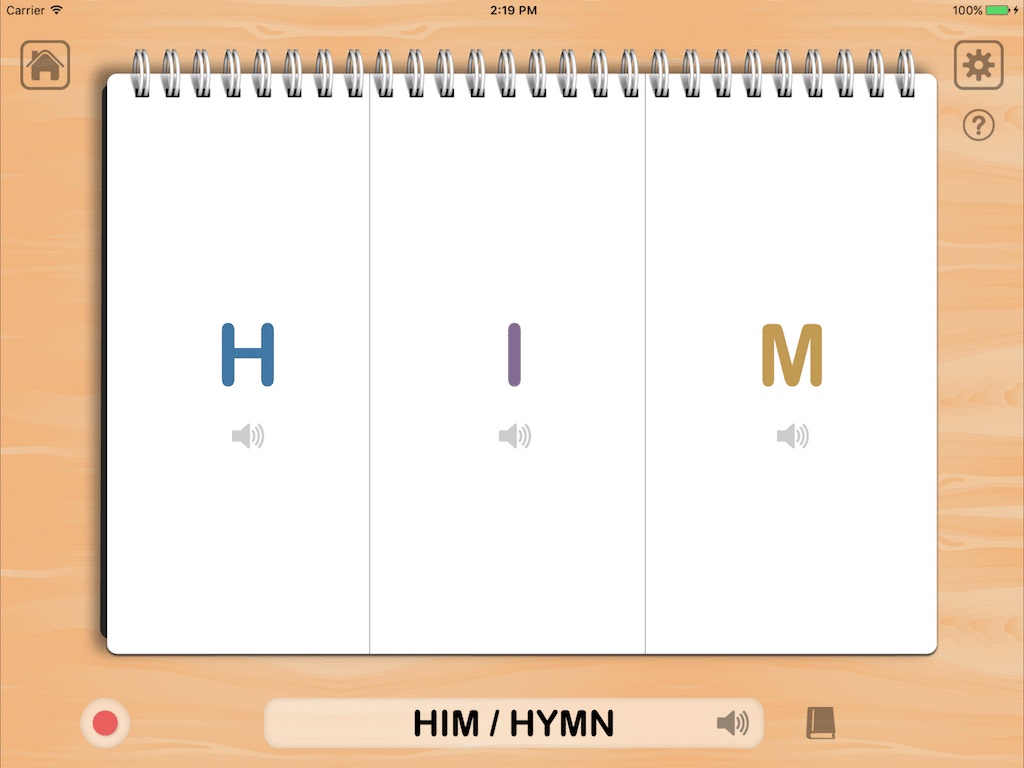 Hear each sound individually or the word as a whole by touching the letters or word (250+ homophones included!)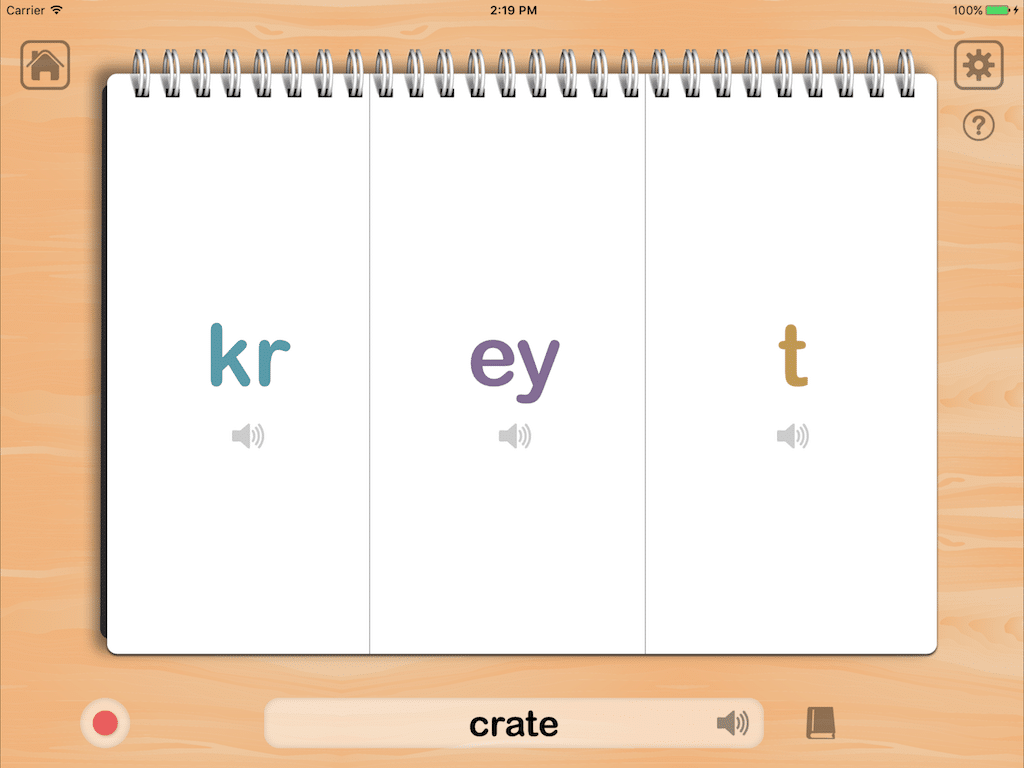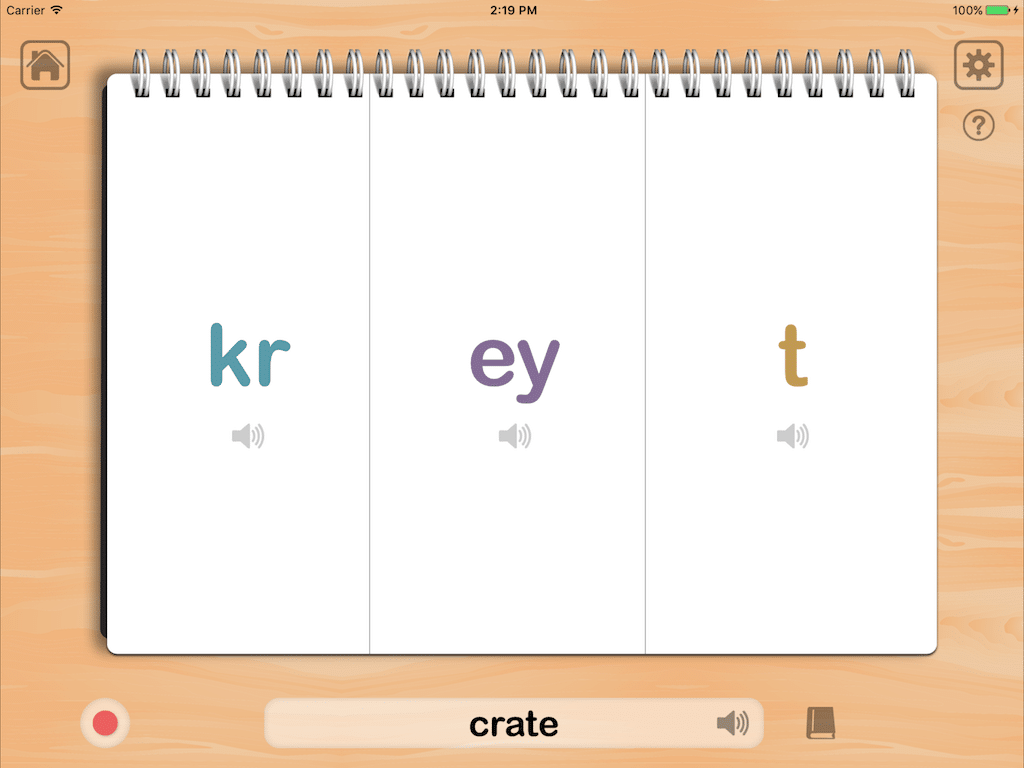 Record your speech on-screen to compare to the target for improved self-monitoring & self-correction
All the Tactus Therapy apps are designed by a certified speech-language pathologist and are based on research and clinical best practices. Learn more about the evidence behind this app.
Don't Forget to Download Your
FREE USER GUIDE
Get the most out of this app with step-by-step instructions and power user tips! Fill out the form so we can send your free PDF user guide straight to your inbox!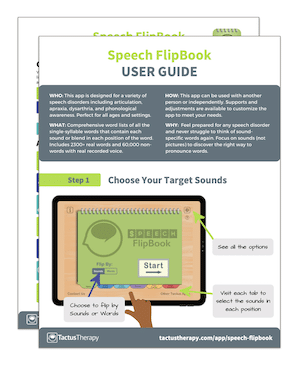 In addition to receiving your free download, you will also be added to our mailing list. You can unsubscribe at any time. Please make sure you read our Privacy Policy and Terms & Conditions.
Start using this app or save with a bundle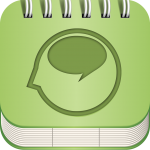 Speech FlipBook
Flip your way to clearer speech as you generate interactive word lists based on sounds for articulation and apraxia therapy.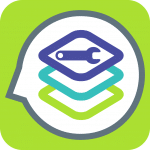 Tactus Clinical Tools
Grab all 5 of our best apps for clinicians in this discount iOS app bundle covering AAC, speech, swallowing, & cognition.